Catawiki partners with Accessible Art Fair (ACAF) to make art even more accessible to the general public
The two organisations are joining forces to provide ACAF artists with a marketplace to sell their work directly to a broader audience.

Catawiki, Europe's leading curated online marketplace for special objects counting more than 10 million unique monthly visitors, today announced a new partnership with Accessible Art Fair (ACAF). During a period of two weeks, starting on Friday 15 January, 13 promising artists will sell their work through an online art auction on Catawiki's marketplace, displaying over 40 unique pieces of art.
This online initiative gives artists the possibility to continue the promotion of their artworks despite the current measures that limit cultural activities and physical events. This collaboration between Catawiki and ACAF offers a new opportunity for the art community to come together and display their most beautiful works of art to their public in a new original and digital format.
Art lovers, auction fans and millions of Catawiki users will be able to discover – directly from home – the exceptional work of, amongst others, Alia Bilgrami, Manu De Mey, Von Allin, Ariana Cuevas, Brian Leo, Rafael Melendez and Yusuke Sugiyama.
Manu De Mey said: "Participating at ACAF in 2019 gave me the great opportunity to show my work to the public. Now the ACAF x Catawiki sale brings that experience to the online environment, allowing my work to be accessible to new audiences and collectors."

Catawiki's marketplace helps making art accessible for a broader audience
Catawiki and ACAF have a common mission: making special objects more accessible to the public. Joining forces enables them to reach large audiences and promote these emerging and mid-career artists in news ways. Both organisations are also united in their great attachment to the quality of the artworks - Catawiki employs over 240 in-house experts that decide day-in day-out what objects can be auctioned and ACAF works with a panel of experts who choose each participating artist.

In November 2019, Catawiki created the category "Direct from the Artist", specifically aiming at the art community. Independent artists can sell their artworks directly to potential buyers and can easily reach an international audience of +50 markets and millions of art lovers thanks to Catawiki's marketplace. With the guidance of a team of six dedicated Catawiki experts, artists who are looking to sell directly through Catawiki are supported to reach their full potential.

Since the launch of this new category, over 3.400 individual artists have sold more than 60.000 pieces of art in 2020 on Catawiki. Over the course of 12 months, this category has grown by 80%. This clearly displays the trend that more and more artists decide to directly sell to consumers and are increasingly finding a solution in Catawiki.

Koos Weel, Senior Category Lead Modern and Classical Art at Catawiki, explains: "We are continuously working to increase the quality of our auctions and find new allies in the online art market. We see more and more artists joining our network and we are very humbled to work with so many talented people. We are therefore extremely delighted to partner up with Accessible Art Fair (ACAF), allowing us to work with a close-knit community that has an amazing level of expertise in acknowledging, facilitating and highlighting talented artists on an international level."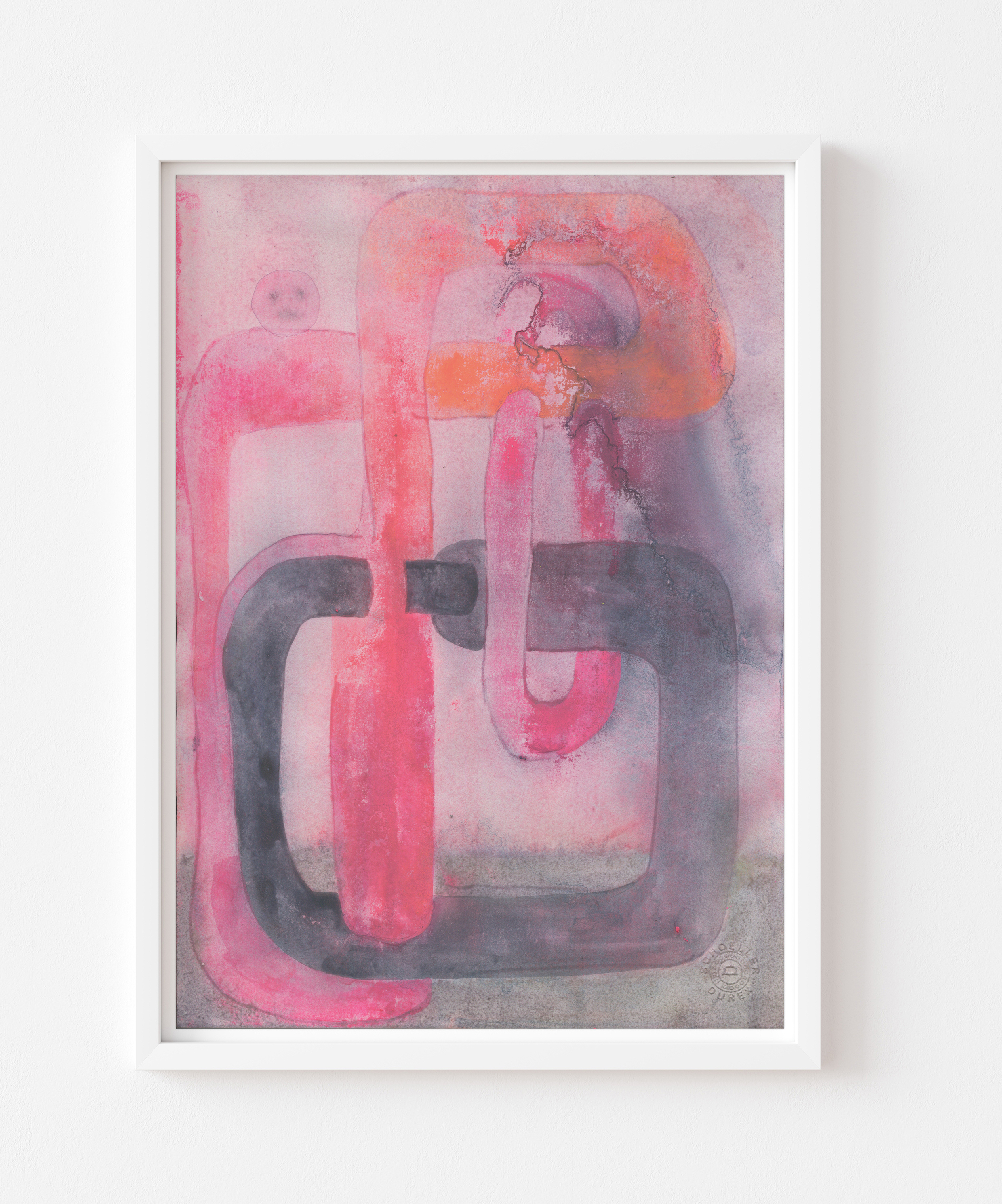 Rafael Melendez - Physical Relationship
An artistic and digital meeting place for artists and art enthusiasts
While the current circumstances do not allow for any physical art fairs to be organized, artists are looking for new creative ways to get exposure and interact with their community.

Stephanie Manasseh, Founder and Director of ACAF, elaborates: "I am thrilled to be collaborating with Catawiki for the second edition of the online Accessible Art Fair. Catawiki has become one of the most relevant platforms for buying and selling art, making it easier and more fun to buy vetted artworks. Together with my team, I have selected a wonderful group of emerging artists for clients to discover. We are excited about the enthusiasm this auction will generate and look forward to successfully continuing our mission: bring undiscovered art and the artist behind it into the public eye".