Over 100 NFTs from popular artists as Aiiroh and Sinao on auction as of 01/12
Bidders will be able to pay in local currency, will receive a physical copy of the NFT, and will get after-sale support
Auction is part of Catawiki's ambition to bring art and innovation closer to the public
AMSTERDAM, 1 December 2021 - Catawiki, Europe's leading online auction marketplace for special objects, today announced the launch of its first NFT (non-fungible token) auction. More than 100 digital artworks by 3 internationally renowned Pop Artists exclusive to Mind The Gap label - French-born Aiiroh, Noble$$ and US-born Sinao - will go under the hammer from 1st to 11th December on Catawiki. The NFT will be embedded in a physical token designed by the artist Soyz Ban, and will come together with a unique identical physical artwork, enabling the buyers to have the best of both physical and virtual worlds.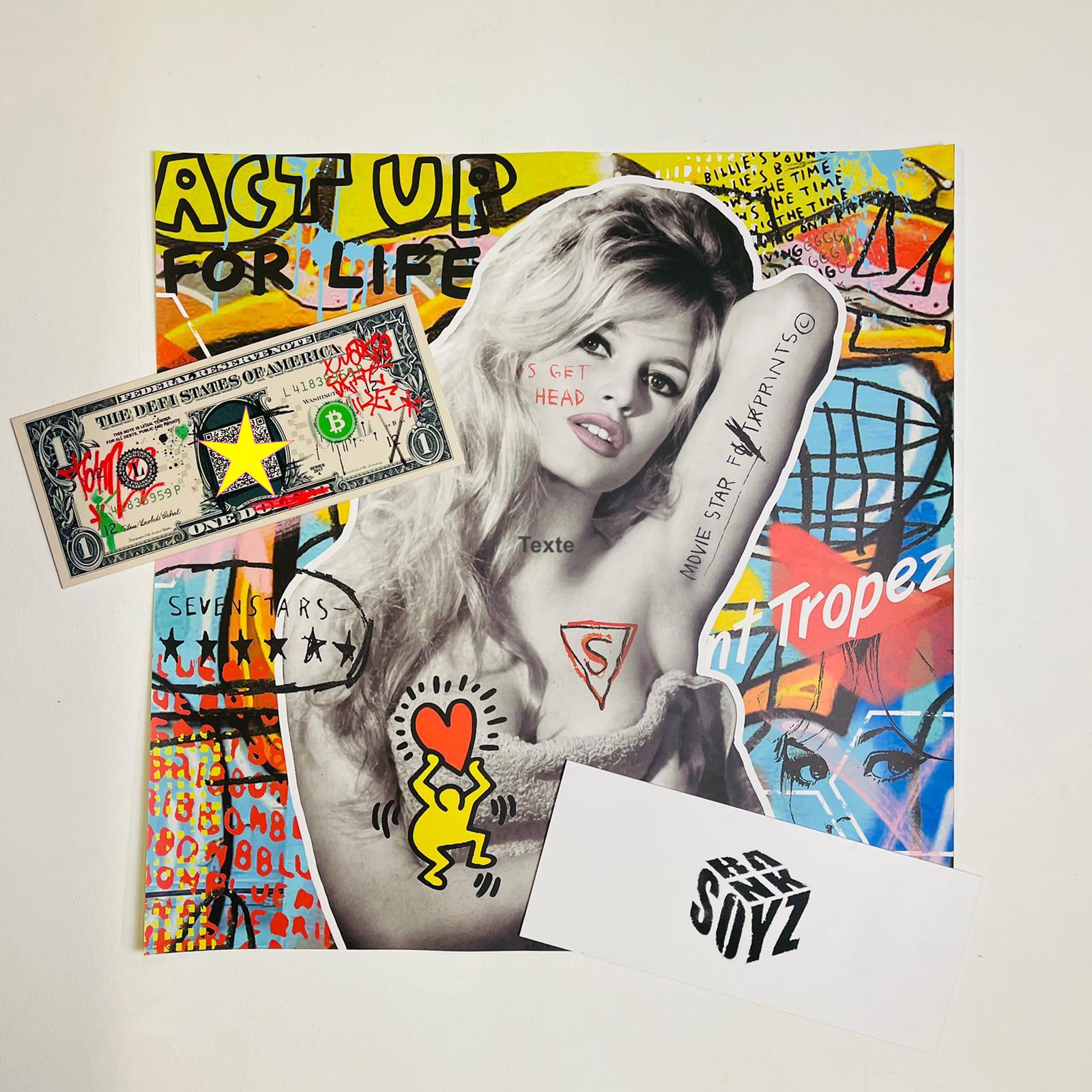 Search traffic for NFTs - one of the key words of 2021 - has hit an all-time high in recent months. Although the popularity of NFTs is surging, it is still not easy to understand how they work. With this pioneering auction, Catawiki aims to bring NFTs closer to a broad public by making the purchase process easier and more accessible.

As a unique feature, buyers will be able to purchase the NFTs in their local currency. In addition, Catawiki and Mind the Gap will provide buyers with full support and assistance following the purchase. Gas fees (the fees charged for minting and trading NFTs) will be included in the final bid price, further simplifying the process. Next to the NFT, which will be embedded in a physical token, lucky buyers will also get a unique lithograph of the artwork, enabling them to have a proper ''phygital'' experience, uncovering the best of both worlds.
The artists' creations feature some common elements of pop art, such as vibrant color palettes, contemporary subjects, and dynamic, real-world figures, and have achieved remarkable sales figures in the past. For example ''LOVE'' by Aiiroh was auctioned for almost €10,000 in 2017. In this auction, the artists' pieces will be sold without reserve price.
''While NFTs are revolutionising the world of digital art, it's still unknown to the broader public. By allowing transactions in local currencies, providing an after-sales guidance on NFTs and covering all the administrative fees, we're allowing our community of millions of buyers to get a taste of the NFT universe. As a constant innovator and a leading player in the art world, we are thrilled to launch our first ever NFT auction at Catawiki and we are excited for what the future holds.'' says Cyrille Coiffet, Catawiki's General Manager for Arts & Antiques.
''NFTs are an ideal way for artists to retain ownership of their digital artworks and ensure they get some of the proceeds every time that their art gets resold. I'm thrilled to be working with Catawiki and raise awareness on NFTs to millions of art enthusiasts across Europe and beyond.'' says Florian Porte Laborde, founder of Mind The Gap label.
''Thanks to their digital nature, NFTs have been a game changer in the street art landscape. Before a street art work was inevitably tied to its physical location, while now we can produce digital street art that is accessible to everyone. I'm delighted to bring the NFTs closer to Catawiki's vast audience thanks to this unique collaboration.'' says Aiiroh.
Art is one of Catawiki's fastest growing categories over the past years. Last year, Catawiki sold over 350,000 art pieces, including over 50,000 directly from the artists.
The auction can be found here. More explanation on NFTs and how the auction works are included.
About Mind The Gap
Mind The Gap label is a pioneer in the street art industry as the first and original French label. Founded in 2012, the label has sold over $30M. For additional information, visit mindthegaplabel.com.

About Aiiroh
Born in Narbonne in 1987, Aiiroh is a French artist. After starting out as a graffiti artist, he was introduced to stencil work in the early 2000s, which gave him the opportunity to expedite his artistic production in the streets. Subsequently, he discovered the work of the "posterists," a movement from which he takes great inspiration. In some of his works, Aiiroh incorporates brands to remind people of the dependence of human beings on consumer products. For several years, his works have been exhibited in about twenty galleries in France and internationally.

About Noble$$
Nobless is a French born emergent artist who moved to the US at a young age. She started her journey as a street artist, exhibiting her works in online galleries and social media. Most of her artworks are places she has explored in her travels around the globe, always with a camera in hand, and captured to express her feelings at a specific time. Her colourful and vibrant landscapes have a personal touch, her pieces are created by the reflection of her memories. She has been represented by Mind The Gap since 2018.

About Sinao
Born in the US in 1981, Sinao has been working as a street artist since the mid 90s. He loves his art to be shown on materials from the streets such as cardboard, trash cans, mail boxes etc. As common practice for street artists, Sinao stays undercover and anonymous as much as possible. His works are currently featured by many galleries worldwide.