Catawiki opened its doors to independent artists and designers in 2019 with a vision to further democratise the art and design market

Sales are growing fast. To date, over 200,000 artworks have been sold by independent artists and designers alike through Catawiki. 2022 sales grew with 36% compared to the previous year

In partnership with Lake Como Design Festival, Catawiki will launch an exclusive auction starting September 15, showcasing the works of a carefully selected group of emerging designers
AMSTERDAM, 14 September 2023 - Catawiki, Europe's leading destination for special objects, is reporting a 36% increase in sales of artworks sold by independent artists and designers on its marketplace compared to 2022. Urged by an untapped pool of talented artists and designers Catawiki started to allow in 2019 independent creatives to sell their work on its online marketplace, next to its seller network of galleries, agents, labels, shops, and dealers.
Since then, over 200.000 objects have been sold, representing more than 11.000 unique artists and designers. By providing access to its online marketplace and supporting these talents in their businesses, Catawiki offers artists and designers the opportunity to reach a global audience online and keep the vast majority of their earnings, providing opportunities to develop their artistic business. Almost 80% of their earnings come from different markets than their own, thanks to Catawiki's global presence in over 60 countries worldwide.

Recent sales at Catawiki, in auctions where independent artists and designers offered their work directly to the online platform. Left to right: Vladinsky (1988) - Observer No. 758; DFlab Studio - Coffee table - The Stilts; Scholten & Baijings - Tea pavilion.

"Catawiki is rapidly developing into an important cornerstone for an increasing number of independent, contemporary designers." says Eléonore Floret, Senior Expert in Design at Catawiki. "Though we are very much in the starting phase of this market, I see many designers building their careers with our help. We provide knowledge of our market, bring sellers and buyers from different countries together and ensure a worry-free transactional procedure for both buyers and designers. Via our initiatives and auctions, we offer these designers the possibility to reach out to the international audiences that they themselves can not access yet. Having a stable flow of income is of vital importance to creative entrepreneurs, and therefore our marketplace can provide a real economic lifeline for designers around the world."
Design on Catawiki
The choice to open up its marketplace to independent designers follows an increasing success of the Interiors category on Catawiki. Interiors, representing categories offering unique objects that populate living and working spaces, are one of the main drivers behind Catawiki's success. Catering to the eclectic taste of interior lovers around the world, the collections available on the online marketplace span centuries of artistic endeavours, encompassing antiques to Art Nouveau, vintage, industrial, and contemporary design. Iconic brands and designers such as Eames, Kartell, and Artemide are among the top 1% most sought-after objects at Catawiki.
A celebration of emerging designers at Lake Como Design Festival
As part of Catawiki's strategy to work directly with independent artists and designers, Europe's leading destination for special objects collaborates for the third time with the Lake Como Design Festival, the leading festival for contemporary design in dialogue between history, architecture and art. Under this partnership designers, craftspeople, architects, and artists were invited to submit their work and be part of an exclusive auction. Thirty-five applicants were selected by the internationally operating, independent curator Giovanna Massoni, in collaboration with the festival organisers. Spanning Europe, North and Latin America, the work on show includes cutting-edge industrial design to site-specific installations and encompasses a wide array of craftsmanship; ranging from tapestry to woodwork and ceramics. Catawiki supports these designers throughout the process; introducing them to its online marketplace ensuring a worry-free payment procedure for buyers and designers, as well as marketing their objects to a global audience within a variety of auctions and initiatives.
"We look forward to participating at the Lake Como Design Festival. Besides being a stimulating moment of reflection and confrontation between designers, curators, experts and enthusiasts of the sector, it is a real catalyst for connections, also thanks to the partnership with Catawiki. I believe that this collaboration between Lake Como Design Festival, independent designers and Catawiki is a real winner, as it brings together multiple interests in a single event. Designers, supported by experts, meet buyers, both live and online, all in the unique setting of Como." Giorgia Farina Co-founder & Visual designer Bhulls and exhibiting at Lake Como Design Festival.
The exclusive Lake Como Design Festival auction will run from Friday 15 september, 12 pm CET, until Sunday 24 september, 8 pm CET.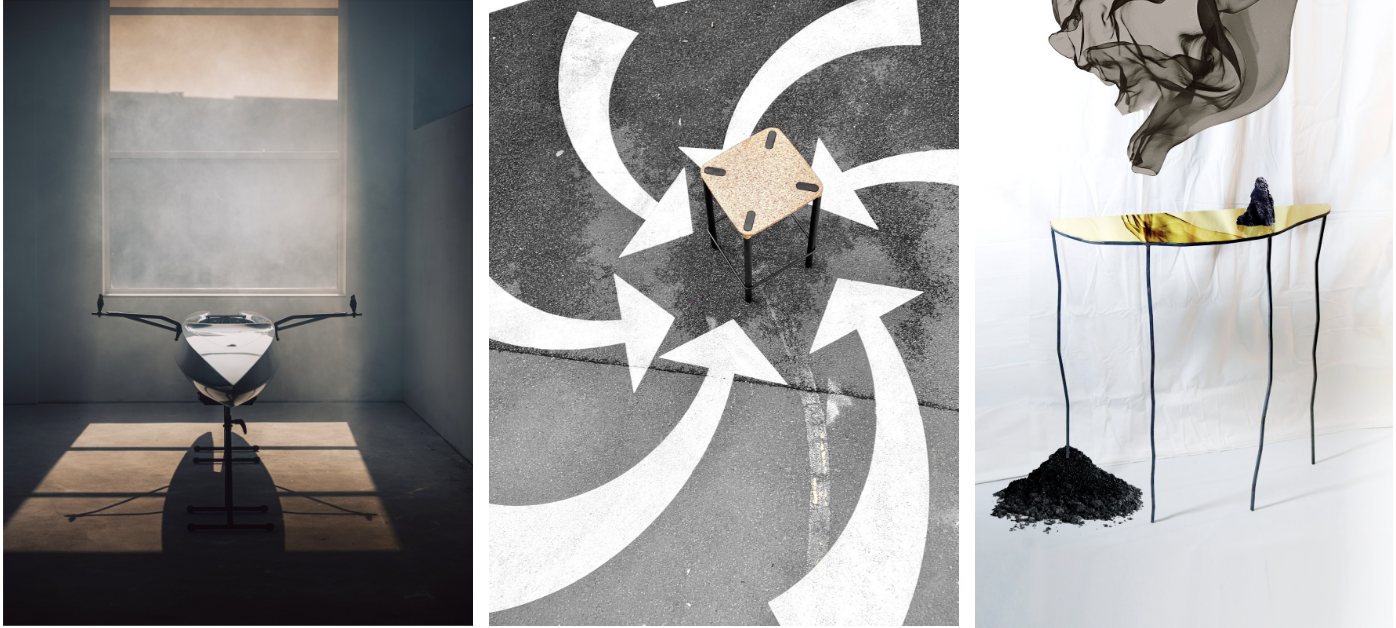 35 designers are featured in the dedicated auction in collaboration with Lake Como Design Fair. (Left to right): Harmony by Saville (BE), Instead by Franck Grossel (FR), Approximately Baroque by Bhulls (IT).

#END RELEASE#
Note to editors
The Exclusive Lake Como Design Festival auction will run from Friday 15 september 12 pm CET until Sunday 24 september 8 pm CET.
For additional questions, interview requests and high res images, please contact JP Verhagen, press office Catawiki, via j.p.verhagen@catawiki.nl or mobile +31 6 42567225.
About Lake Como Design Festival
Lake Como Design Festival is a themed annual event that offers exhibitions, reflections and studies approached through a series of events in the historic centre of the city of Como and around the lake that bears its names. These exhibitions, talks and events take place in historical, unknown and almost forgotten places in the Como area and in the city itself. The festival mission is to establish an original dialogue between history, architecture, design and art. Lake Como Design Festival was conceived and promoted by Wonderlake Como, a collection of ideas and people that take up an extraordinary point of view on the community and setting of Lake Como. Wonderlake Como carries out publishing projects and organises cultural events with the aim of promoting, in Italy and worldwide, a modern and integrated image of an area that has always been possessed of a strong identity.www.lakecomodesignfestival.com
Catawiki
Catawiki is the leading online marketplace for special objects that fulfil people's passions. Over 75,000 objects are offered in auction every week - each reviewed and selected by one of Catawiki's hundreds of in-house experts specialised in Art, Design, Jewellery, Fashion, Classic Cars, Collectables and much more. Catawiki is headquartered in Amsterdam with over 750 employees across the world. Fulfil your passion on catawiki.com or download the app.
Catawiki empowers designers and artists
As part of its ambition to innovate the industry and empower designers and artists, Catawiki partners with renowned institutions, fairs and events such as Maison & Objet, l'agence NellyRodi, Beaux Arts Magazine, le Prix Marcel Duchamp, Lake Como Design Festival, Dutch Design week, France Design Week and Affordable Art Fair Amsterdam.
PRESS CONTACTS
Catawiki
JP Verhagen, j.p.verhagen@catawiki.nl | +31 642567225
The Netherlands/Belgium/Luxembourg
Ovide Agency: Kitty van Muiswinkel | catawiki@ovide.agency
Germany
Tonka Communications: Stefanie Bickert | stefanie.bickert@tonka-pr.com | +49 17658851839
Lena-Marie Kern | lena-marie.kern@tonka-pr.com | +49 17615779241
Italy
Edelman Italia: Luna Maltese | luana.maltese@zenogroup.com | +39 3371076467
Eleonora Pizzocir | eleonora.pizzocri@zenogroup.com | +39 3355929508
France

Matriochka Influences: Stephanie Constantin | stephanie.constantin@mtrchk.com