- Catawiki, the leading online marketplace for special objects, is auctioning off a chess set that, according to the current owner, was made by Ilya Ulyanov, Vladimir Lenin's father;

- It was the family's chess set and is said to have been played by Valdimir Lenin and his brother;
- The set was gifted to Roberto Napoleone, Italian President of the 'International Committee Lenin,' the current owner's father;
- According to experts, these pieces could potentially fetch between €10.000 and €15.000 euro;
- The auction follows a leap in chess enthusiasts over the past 3 years.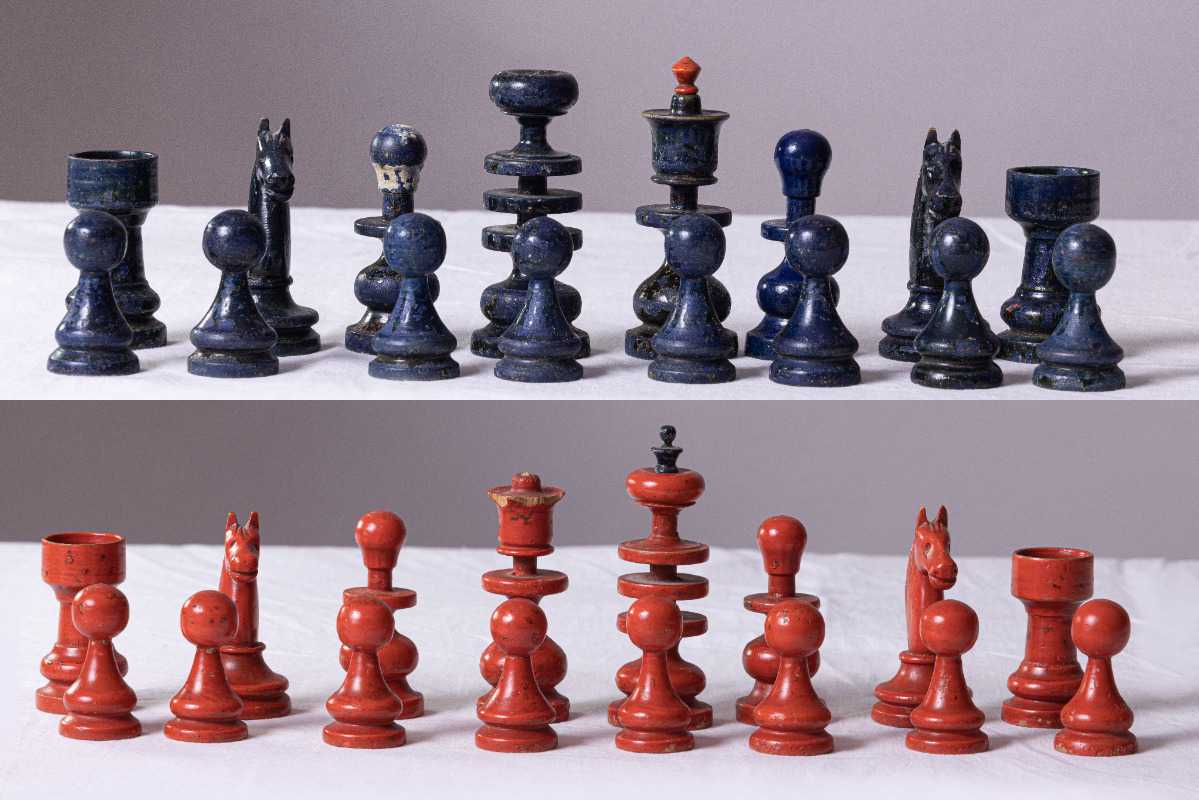 Amsterdam 23 October 2023 – Chess was, and still is, played by many famous figures worldwide; from Elizabeth I and Napoleon Bonaparte to Leonardo DiCaprio, Madonna and Bill Clinton. Amongst these enthusiasts was Vladimir Lenin (1870-1924) and today, amongst a growing global craze for chess, his claimed family chess set has appeared on Catawiki, the leading online marketplace for special objects - and the set could fetch between 10,000 and 15,000 euros.
According to the owner, who inherited the set from their father, Roberto Napoleone, Italian President of the 'International Committee Lenin', the chess set was made by Vladimir Lenin's father and was often used by Vladimir Lenin and his brother.
The auction runs from 22nd - 30th of October on Catawiki. Click here to go to this specific lot.
A family's history
Often historical artifacts find their way onto the market through personal connections. In this instance, Vladimir Lenin's niece Olga Dmitrievna Ulyanova gifted the chess set to her publisher Roberto Napoleone who was President of Italy's 'International Committee Vladimir Lenin'. The winning bidder will claim ownership not only of the chess set, but also photos and a handwritten note by Olga when she gifted the set, stating, "According to my father, Dmitry Ilyich Ulyanov (the brother of Vladimir Lenin), these red and blue chess pieces belonged to his father, Ilya Nikolayevich who carved them out of wood by hand. Vladimir Ilyich (Vladimir Lenin) played these chess pieces in his youth alongside his brother Dmitry and father Ilya. For many years my father carefully kept these pieces, but I now hand them over/gift them to Roberto Napoleone - chairman of the safeguard of Vladimir Lenin's monuments."
While the story of the chess set undoubtedly has interesting historical significance, interestingly the world is witnessing a chess craze particularly amongst younger generations. From the binge-worthy Netflix show "Queen's Gambit" which follows a young chess prodigy, to Manhattan teenagers joining the stalwarts of the Washington Square chess tables in New York City and 19 year old chess phenomenon Magnus Carlsen finding a new career as a model thanks to his success.
"These kinds of items of historical significance, especially those used in private life, often lack a trustworthy traceable provenance. One of the arguments for this is that their historical value becomes evident in retrospect. Therefore, we must rely on secondary sources and various forms of evidence. In this case, the documentation and efforts appear to establish the connection between these families." According to Ashley Calvert, Catawiki's Curiosa expert, "That is the beauty of my expertise, as based on these documents, it is possible that the Catawiki marketplace has obtained a tangible piece of history for one individual to soon purchase."
The auction runs from 22nd - 30th of October on Catawiki. Click here to go to this specific lot.
—
Note to editors
About Catawiki
Catawiki is the leading online marketplace for special objects that fulfil people's passions. Over 75,000 objects are offered in auction every week - each reviewed and selected by one of Catawiki's hundreds of in-house experts specialised in Art, Design, Jewellery, Fashion, Classic Cars, Collectables and much more. Catawiki is headquartered in Amsterdam with over 750 employees across the world. Fulfil your passion on catawiki.com or download the app.
PRESS CONTACTS
Catawiki
JP Verhagen | j.p.verhagen@catawiki.nl | +31 642567225
Cat Parkinson | c.parkinson@catawiki.nl
The Netherlands/Belgium/Luxembourg
Ovide Agency
Kitty van Muiswinkel | catawiki@ovide.agency
Germany
Tonka Communications
Stefanie Bickert | stefanie.bickert@tonka-pr.com | +49 17658851839
Lena-Marie Kern | lena-marie.kern@tonka-pr.com | +49 17615779241
Italy
Edelman Italia
Luna Maltese | luana.maltese@zenogroup.com | +39 3371076467
Eleonora Pizzocir | eleonora.pizzocri@zenogroup.com | +39 3355929508
France
Matriochka Influences
Stephanie Constantin | stephanie.constantin@mtrchk