Brought to you by Christian Plan - Auctioneer Design
We are surrounded by furniture most of the time. Some designs we don't even notice. We can sit on couches without thinking about their form and switch on our lights without looking at the lamps. But some designs do stand out because they are striking, breath taking or unique. These 8 timeless designs just have that wow-factor.
1. The Barcelona Chair, Mies van der Rohe, 1929
Mies van der Rohe has been one of the most famous architects and furniture designers of the 20th century. The elegant and comfortable Barcelona chair became his most iconic design piece. The Bauhaus director transformed the design of the Roman folding stools into a modern throne.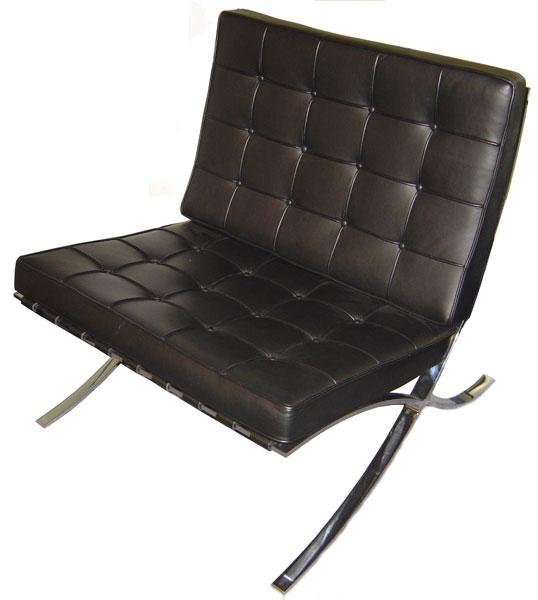 2. Arco Lamp, Achille and Pier Castiglioni, 1962
Designer Achille Castiglioni was looking for a lamp to hang over his dining table, but he didn't have an electrical outlet. This is how the Arco lamp was born. With the long arched stem, inspired by streetlights, he found the solution. The impressive chunk of Carrera marble that serves as the base is both decorative and essential to the piece's physical balance, while the hole in the base is made so it can be carried by a couple of people using a broom handle. The lamp is the perfect example of form and function meeting in an aesthetically wonderful way.
More iconic lamps can be found in our Lamp auction.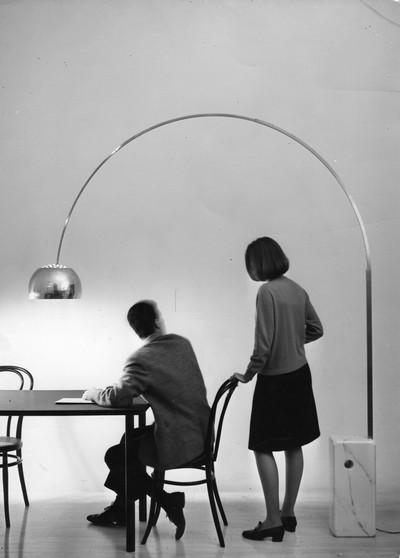 3. LC4, Le Corbusier, Pierre Jeanneret, Charlotte Perriand, 1928
Architect and designer Le Corbusier called this chair, also known as the Chaise Longue, a 'relaxing machine'. In the modernist designs, the forms and materials were always adapted to the users functionality. Ergonomics and ultimate comfort were at the base of this iconic chair, which also looks like a true masterpiece.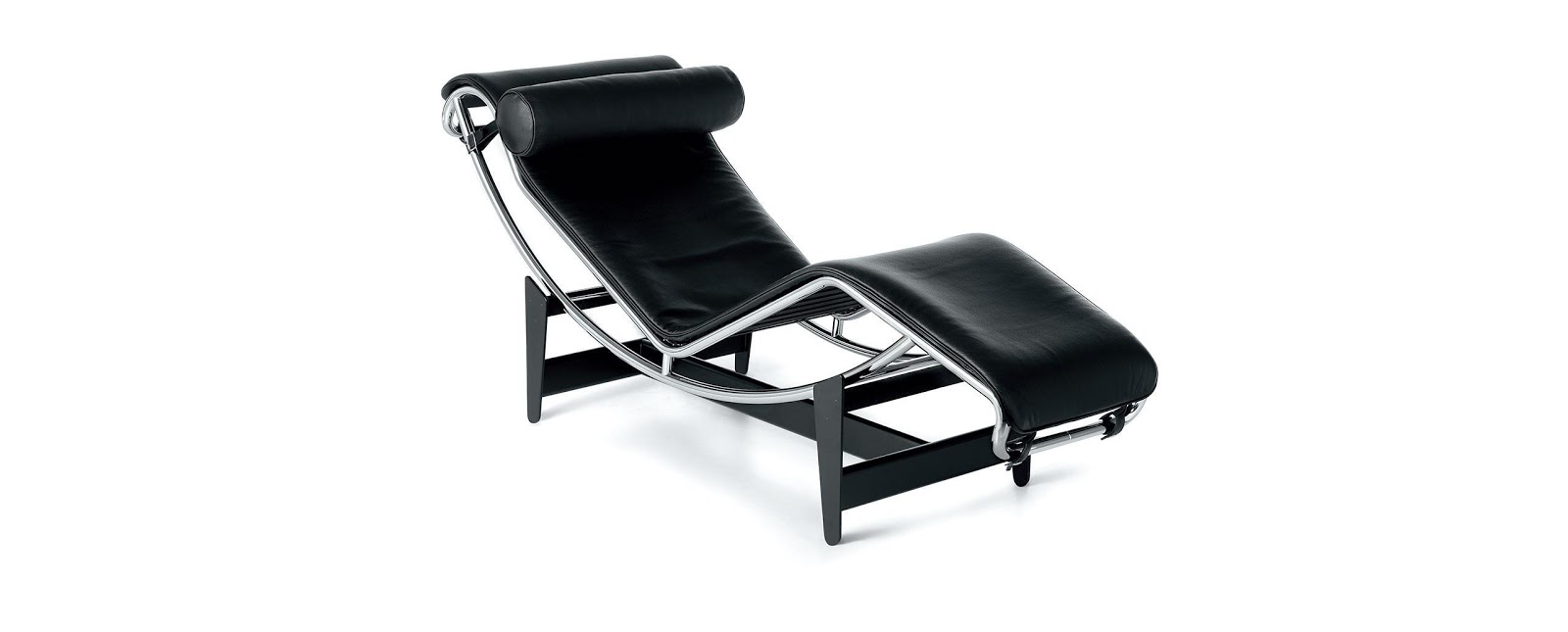 4. 606 Universal Shelving System, Dieter Rams, 1960
Dieter Rams believed that a bookcase should be neutral, since the books placed inside make the shelves come to live. He created a fully modular shelving system that was custom built for every house. The design was adapted to any needs or functions. Dieter Rams crisp and clean furniture pieces have been a source of inspiration ever since, even Apple designer Jonathan Live has said that Rams is one of his biggest design influences.
5. + 6. Eames Lounge Chair + Ottoman, Charles and Ray Eames 1956
Don't mistake this one for a contemporary chair. The design was already made in 1956, but could be easily confused with contemporary design. The chair has been a comfortable piece of furniture in homes all over the world for decades. The matching Ottoman became as famous as his big brother. Eames furniture is regularly sold in the Furniture auction.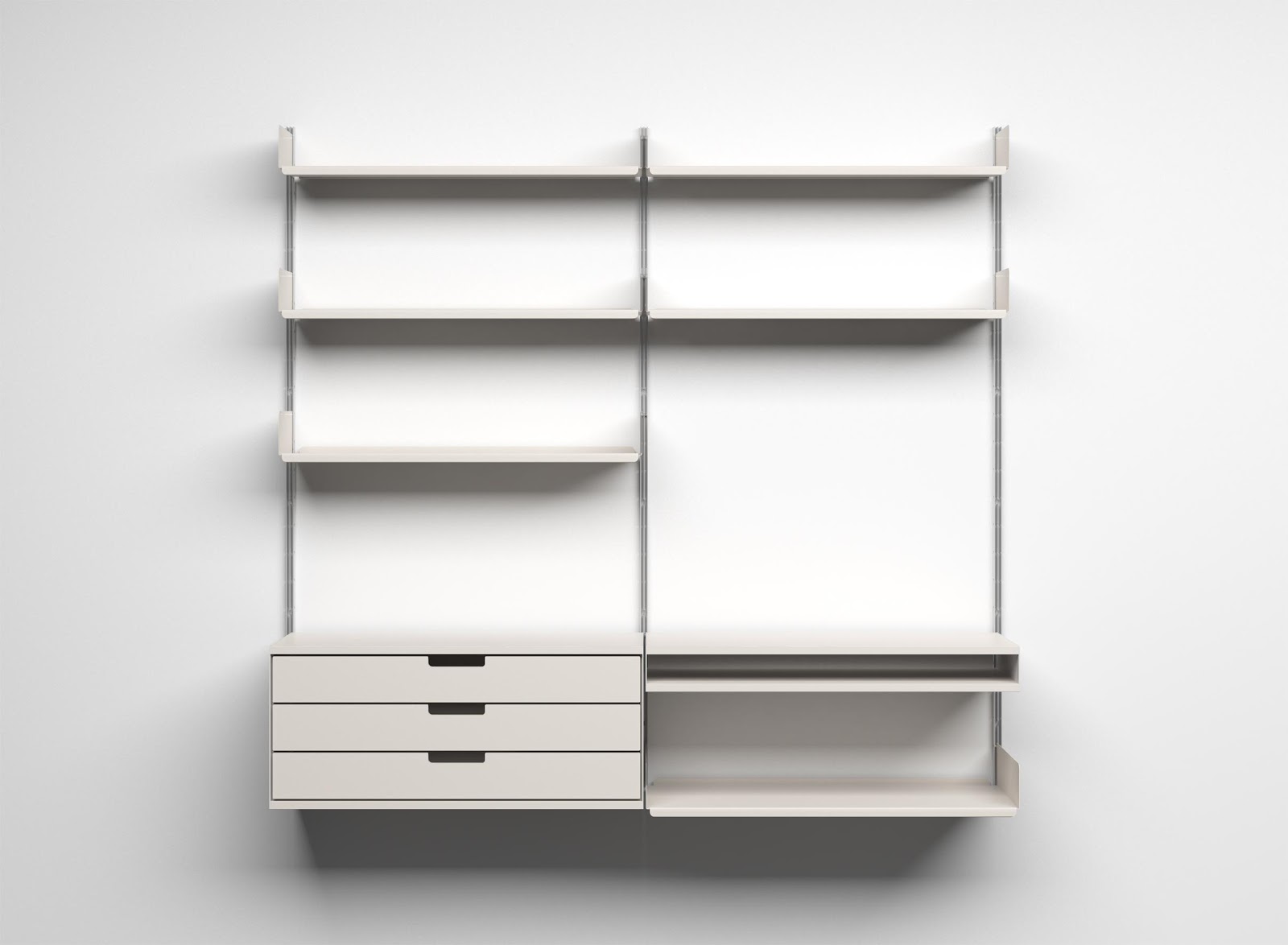 7. The Egg Chair, Arne Jacobsen, 1958
Arne Jacobsen designed this chair originally for a hotel in Copenhagen. The idea behind the design is that it should give its user privacy while being in a public space. The sides of the chair create a cocoon-like atmosphere. The chair can be found in the worlds finest lobbies and lounges, but would also look nice in any modern living room. Designs by Jacobsen are often auctioned in the Scandinavian design auction at Catawiki, so keep an eye out!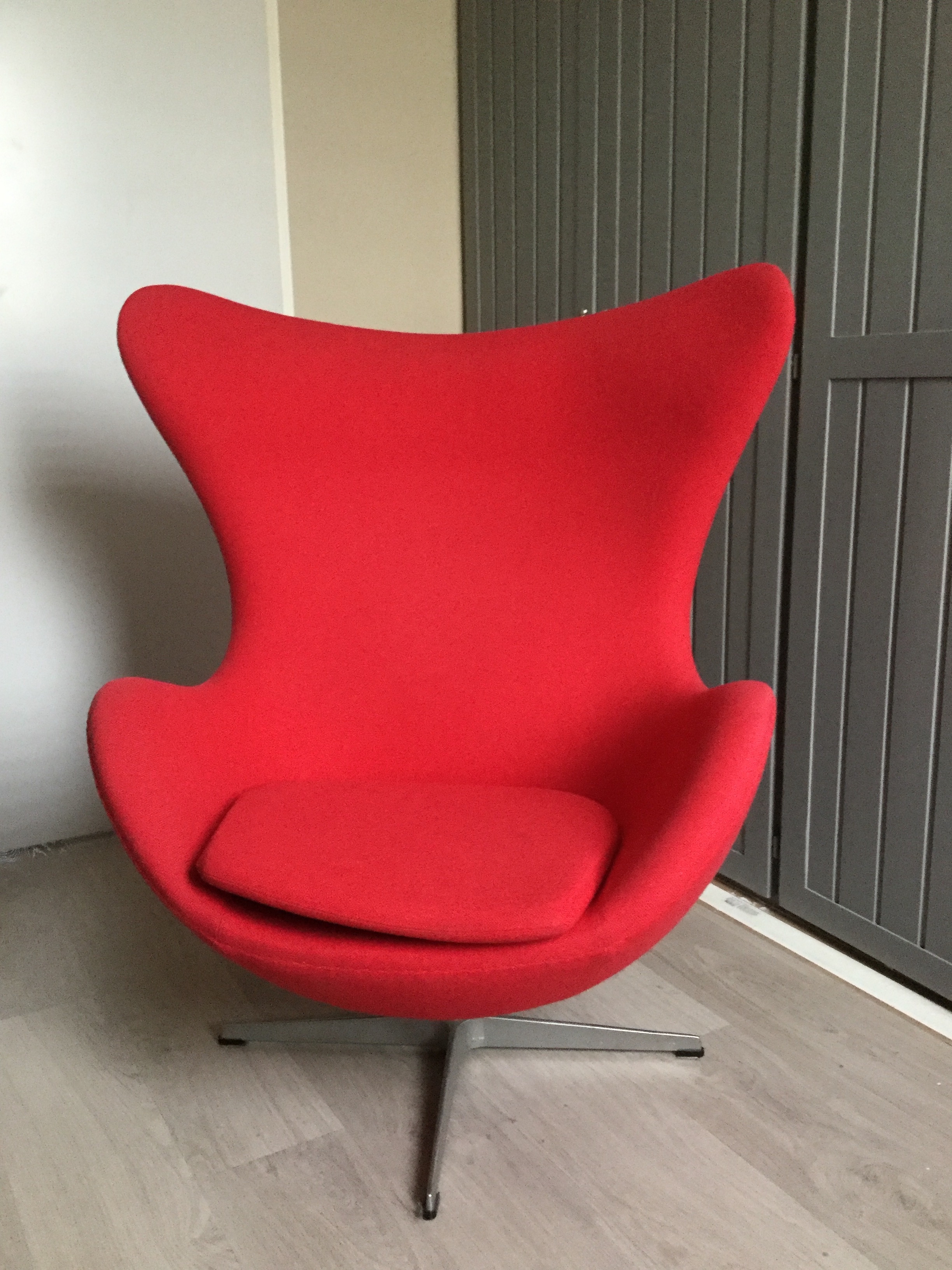 8. DU03 Teak Sideboard, Pastoe, 1959
The Pastoe 'made-to-measure furniture' system became highly successful. With the storage units, the consumer was able to put together a cabinet and later even add or remove parts to change the design. The DU03 Teak Sideboard by Cees Braakman for Pastoe is one of the most famous icons of Dutch design. Furniture by Pastoe is often auctioned at Catawiki, last week a Sideboard was sold for 3250 euros.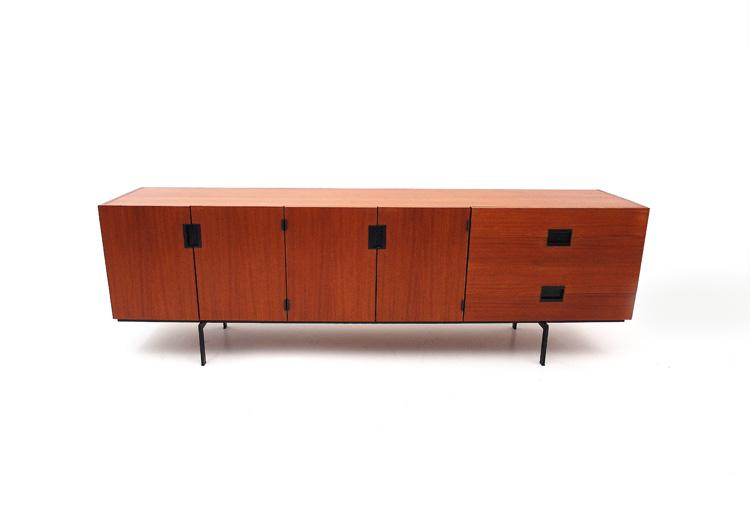 Want to own your own iconic furniture pieces? Have a look at our weekly Design auctions and discover hidden gems.