Whether or not Audemars Piguet watches are worth collecting seems obvious when you look at the value of a Royal Oak or a Millenary- either vintage or new. It is a fact that Audemars Piguet watches are viewed as highly prestigious and they have been for many, many years. But why? What is so special about these watches?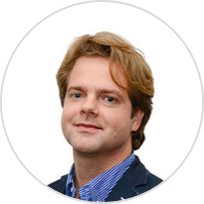 In collaboration with Berry Harleman - expert exclusive watches
A surprisingly successful experiment
The story starts in 1873, when technology student Jules Louis Audemars meets economy student Edward Auguste Piguet. The opening of their watch factory in Switzerland in 1875 was nothing more than an experiment; when surprisingly it turned out to be a great success. The watches Audemars Piguet manufactured stood out because of their precision work and high quality. And that is exactly why these watches stand out today. To own a Audemars Piguet is to own a fine, mechanical timepiece made with great craftsmanship and finished to perfection.


Writing history
Through the years Audemars Piguet surprised the world several times with innovative designs. In 1925 they produced worlds thinnest pocket watch, followed three years later by the first ever skeleton watch: a watch that shows its mechanical secrets through a looking glass. Audemars Piguet has had a great reputation right from the start, but it was in 1972 they grew to be one of the most successful watch brands in the world when they introduced the "Royal Oak". A luxury sport watch with a radical, modern design: unique in a conservative branch such as watchmaking.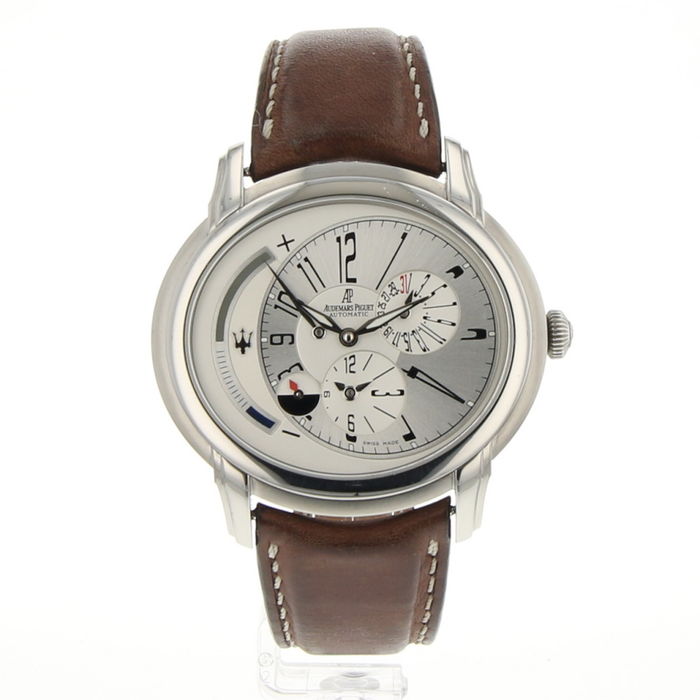 Audemars Piguet Millenary Maserati Dual-time

Rich materials
It is not only design that distinguishes Audemars Piguet from others brands: their watches also stand out for the use of high quality materials and techniques. For example, Audemars Piguet may use black ceramic instead of stainless steel and then machine ánd hand finish it to obtain both polished and satin brushed finishes. The use of white golden screws shows they know perfection is often in details. Since these high quality standards also account for the movements, buying an Audemars Piguet watch means you can enjoy it for many years. Which is why vintage watches often are in a good state!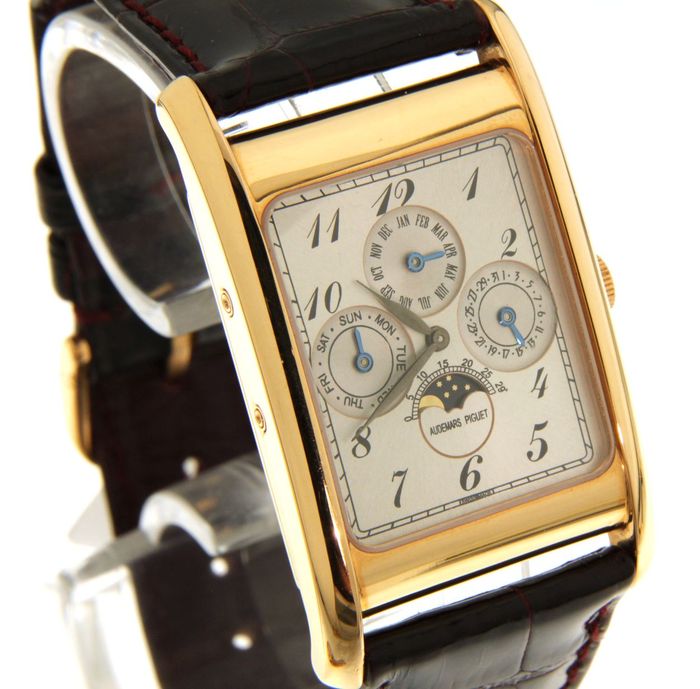 Audemars Piguet Quantieme Perpetual
Royal Oak
Think Audemars Piguet, think royal oak. Since this bold and radical design was introduced in 1972, many Royal Oak models have set foot on the market. As have many imitations! It is still a very wanted watch; a vintage Royal Oak is worth a lot of money. Did you know designer Gérald Genta was given only 24 hours to create an unconventional watch for all occasions? Somehow he managed, being inspired by the traditional divers helmet. Supposedly his thoughts were that if the screws holding the faceplate of the helmet were strong enough to prevent water from entering, the same must apply for a watch. Turns out he was right, and now about 90 percent of the Audemars Piguet watches sold today are Royal Oaks.
Whether a 1975 Royal Oak or a 2007 Millenary Maserati, you can recognize an Audemars Piguet watch among thousand other watches. It is the combination of unique and luxurious designs, high quality materials, fine craftsmanship and a rich history that makes Audemars Piguet worth collecting. See for yourself in our online auctions!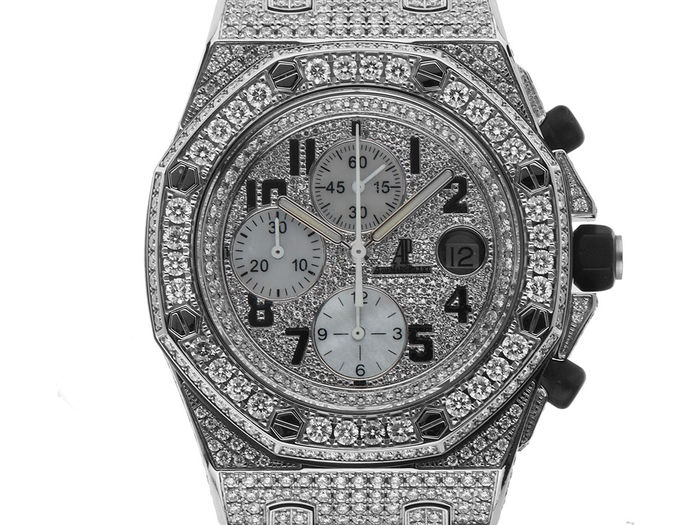 Audemars Piguet Royal Oak Offshore