Who doesn't know him? The most famous duck in the world: Donald Duck. With a history of more than 80 years, he is one of the most famous Disney characters in the world. Which other fictional character can say that they won their own Oscar? From the first strip in 1935, Donald became a legend in the cartoon world. Read this article and find out some fun facts that you didn't know about Donald Duck!
____________________
1. Donald was born on Friday the thirteenth

This was announced in his official biography released in 1941. Maybe that explains his sometimes irritable personality? The license plate on his car was 313, which refers to his birthday - 13th March.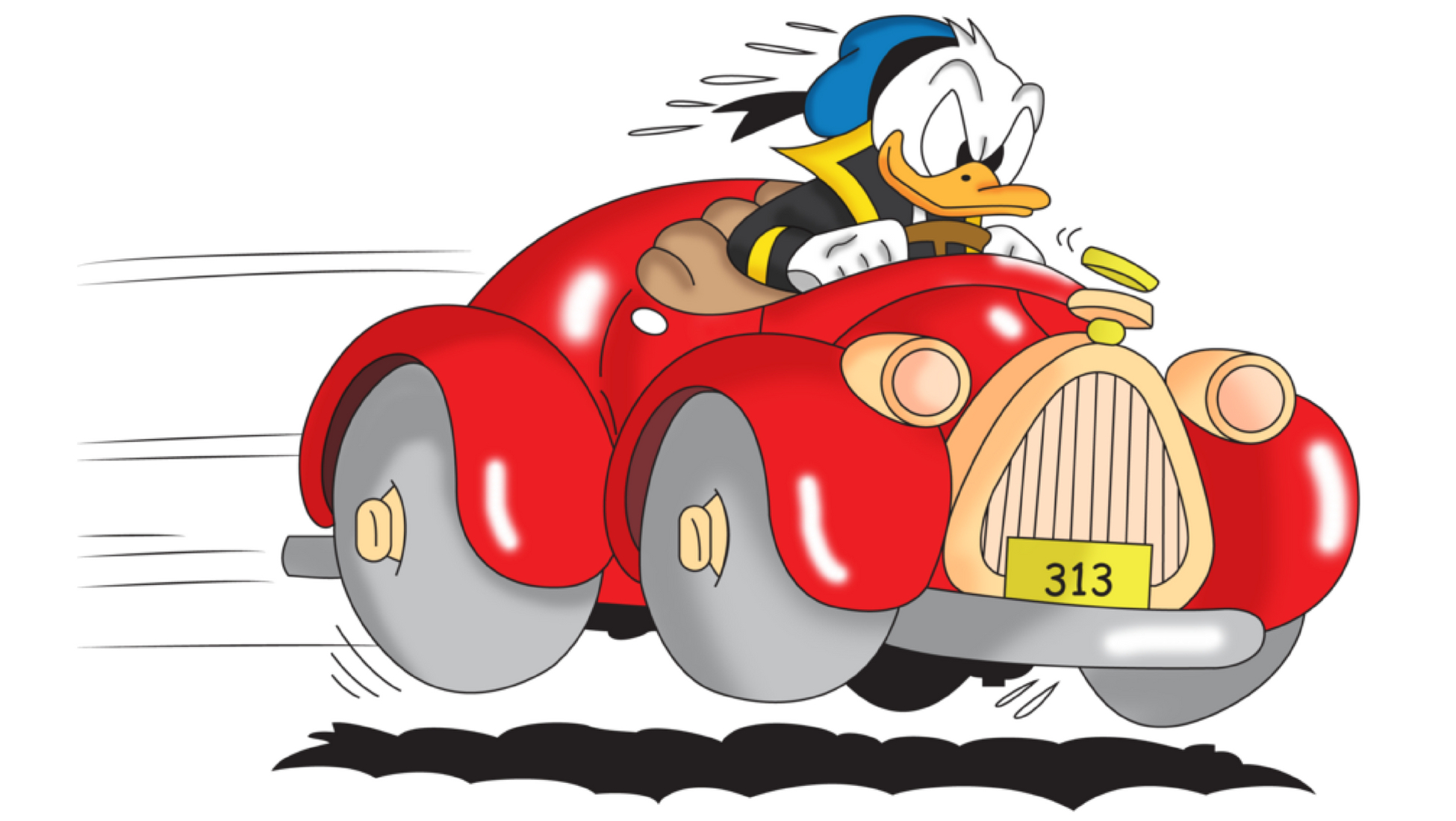 Image Source: https://www.deviantart.com/
2. Donald Duck starred in his own American anti-Nazi propaganda movie

Disney produced the film in 1943 starring their very own Donald Duck. Donald ends up in a nightmare in which he wakes up in Nazi Germany. He has to work in a factory for 48 hours a day where he is forced to make bombs. He is brainwashed by the regime and soon begins to hallucinate. Fortunately, he wakes up in his own bed as a resident of the United States.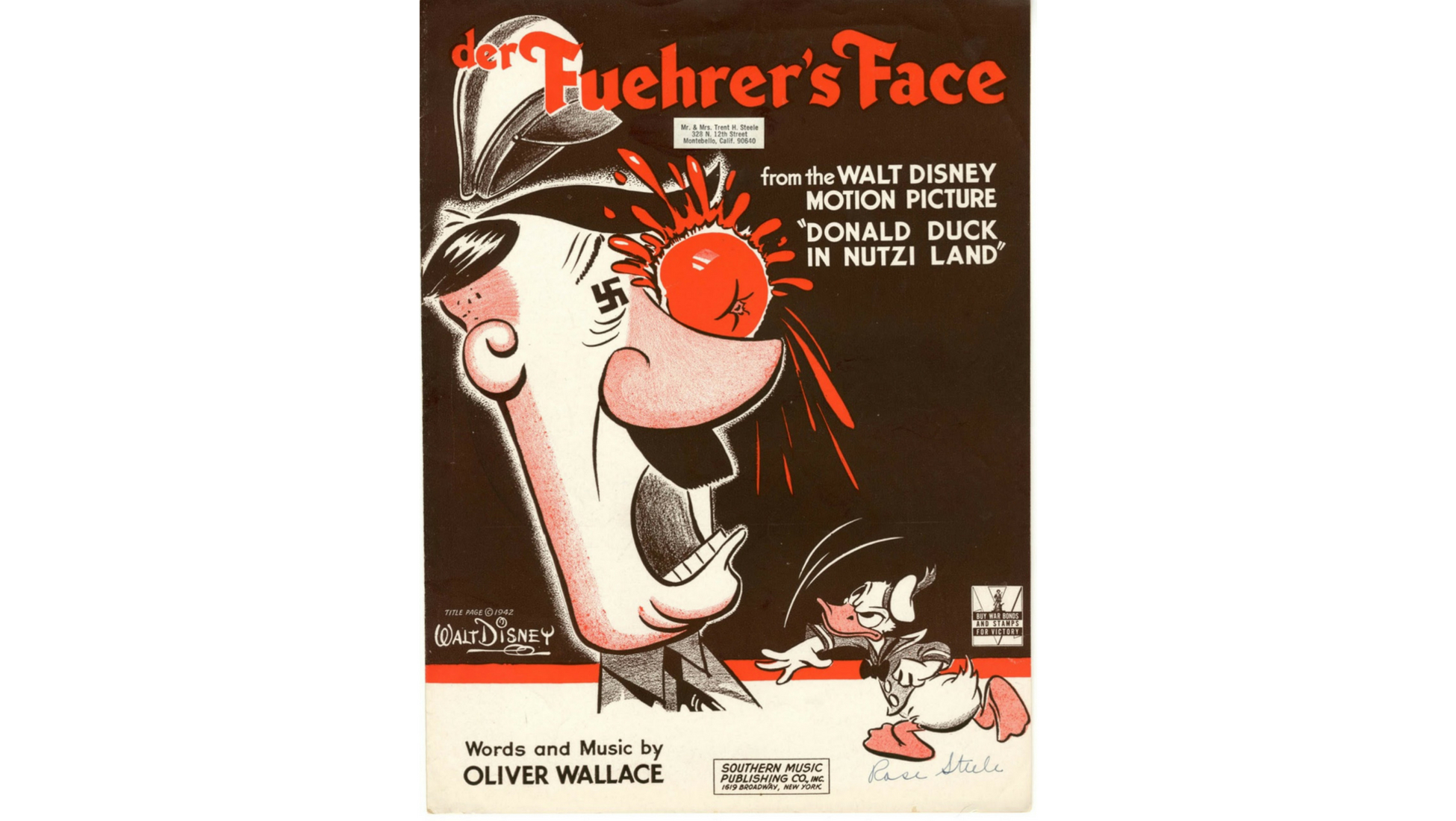 Image Source: http://disney.wikia.com
3. Donald was one of the presenters of the Oscars in 1958

Yes, our great friend helped with the presentation of the Oscars in 1958. He appeared behind a huge screen and did a great job. Donald was also no stranger to the Oscars. His film from 1943 was also awarded with an Oscar for the best animated film!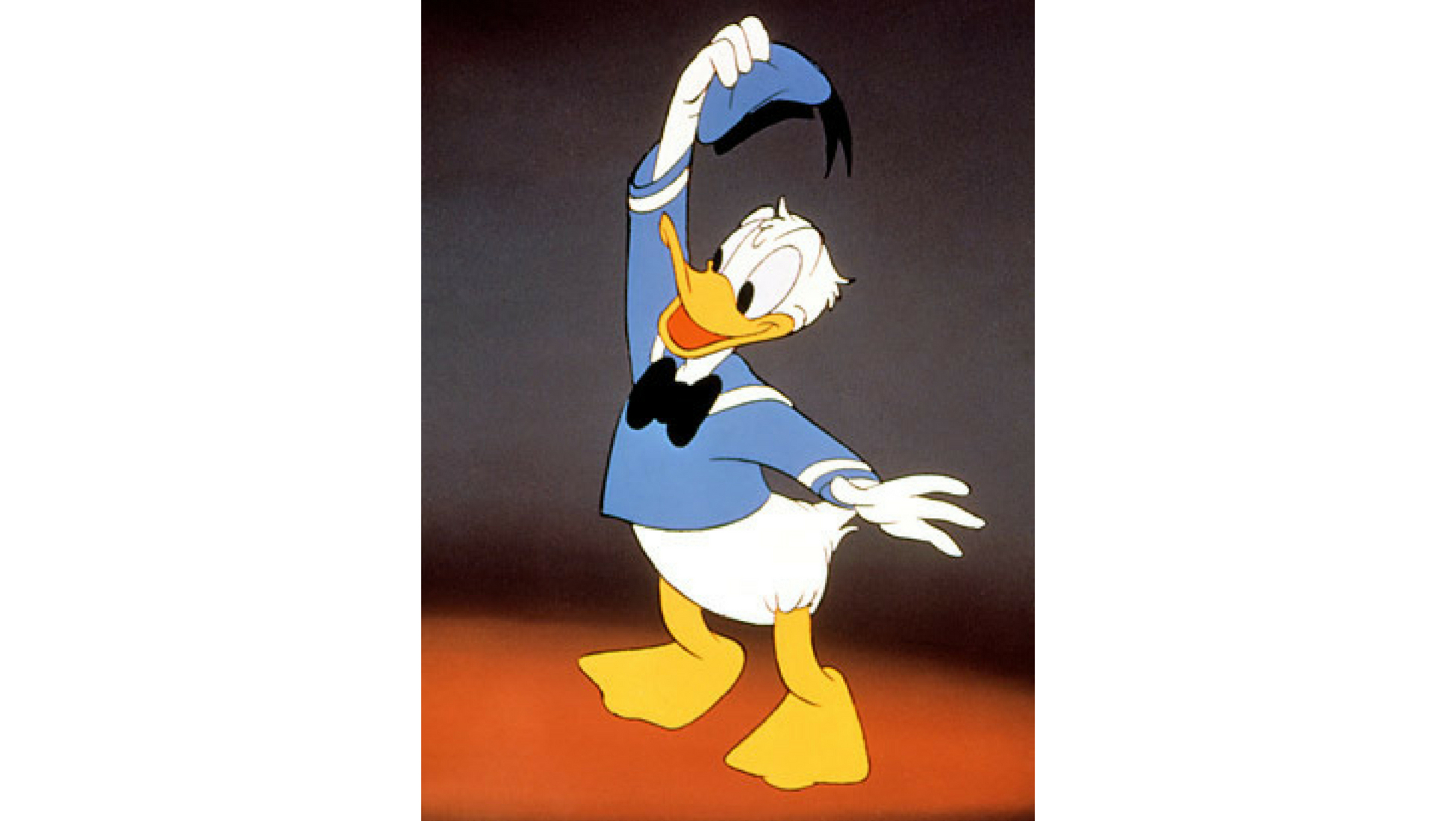 Image Source: http://content.time.com
4. Donald has his own star on the Hollywood 'Walk of Fame'
After all his success it wasn't a surprise, of course. Donald received his own star on the Hollywood Walk of Fame in 2004. A wonderful gesture in the same year of his 70th birthday.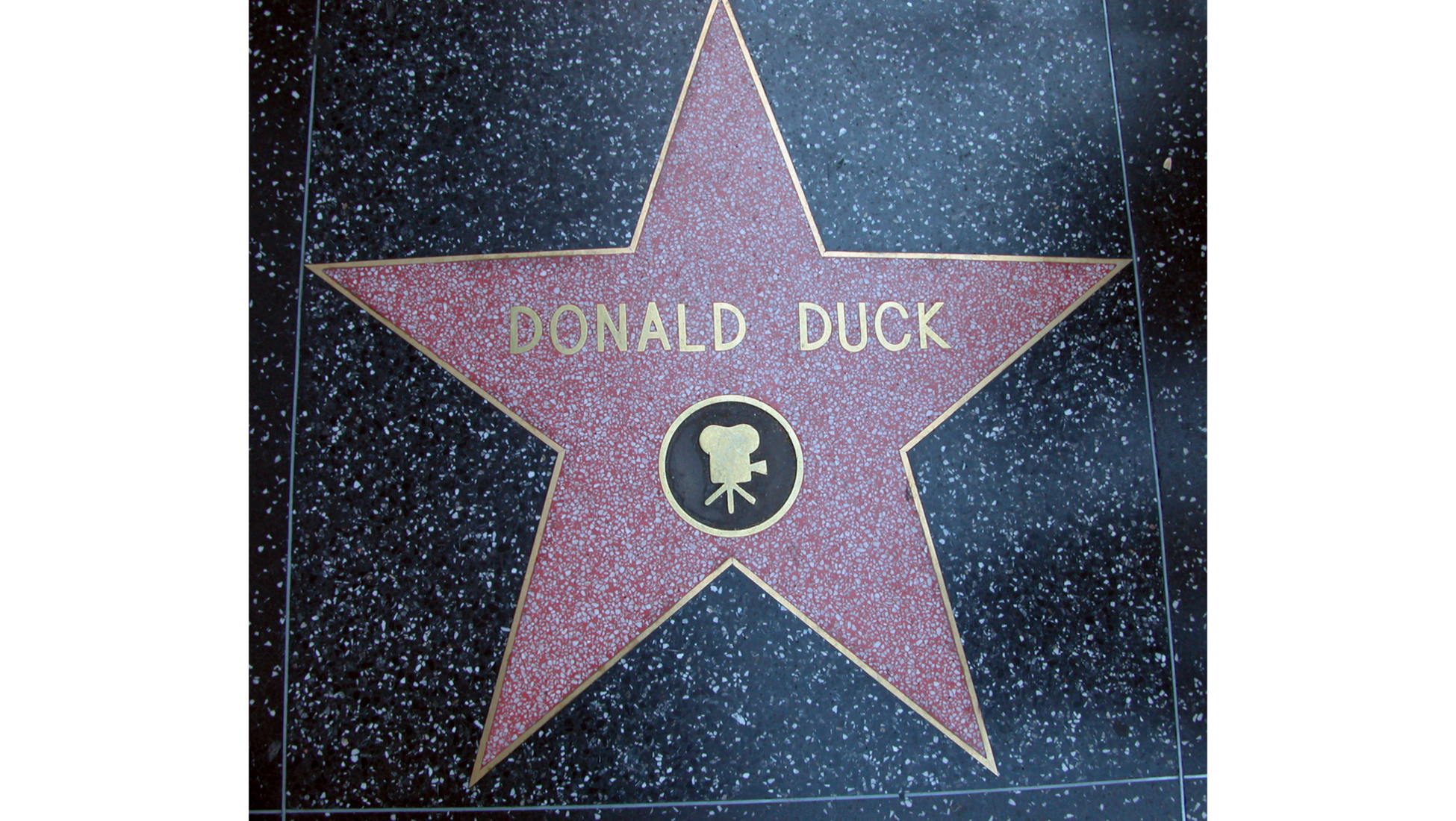 Image Source: https://de.wikipedia.org/
5. Donald Duck has a middle name

The middle name of Donald is: Fauntleroy. So his full name is Donald Fauntleroy Duck. To our knowledge he is the only Disney character with a middle name.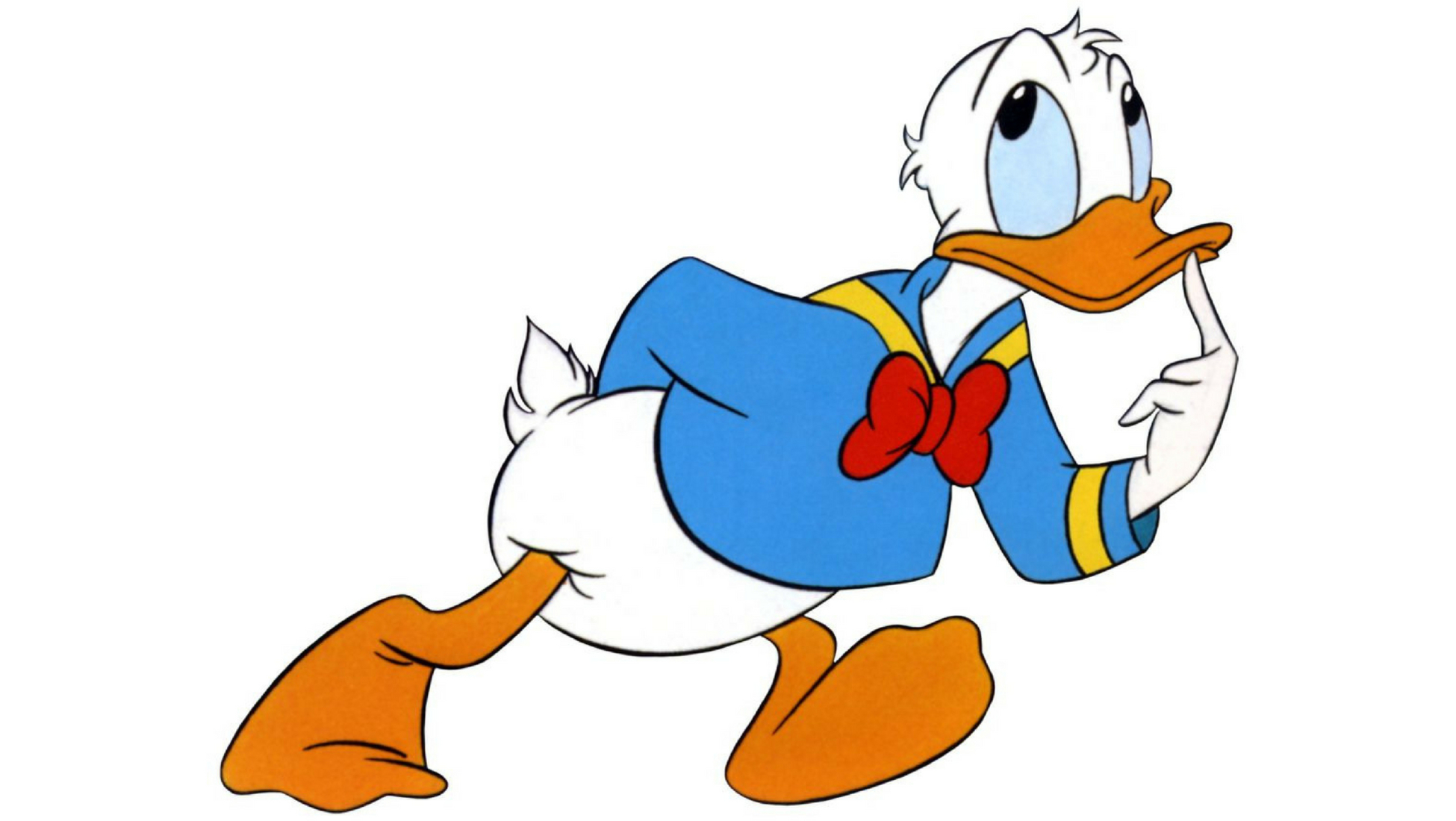 Image Source: https://www.pinterest.com
6. Donald Duck never wears trousers
Never in the long history of this temperamental duck has he ever worn a pair of trousers. However it is remarkable that he still manages to wear a swimsuit when he goes swimming... Amazing, right?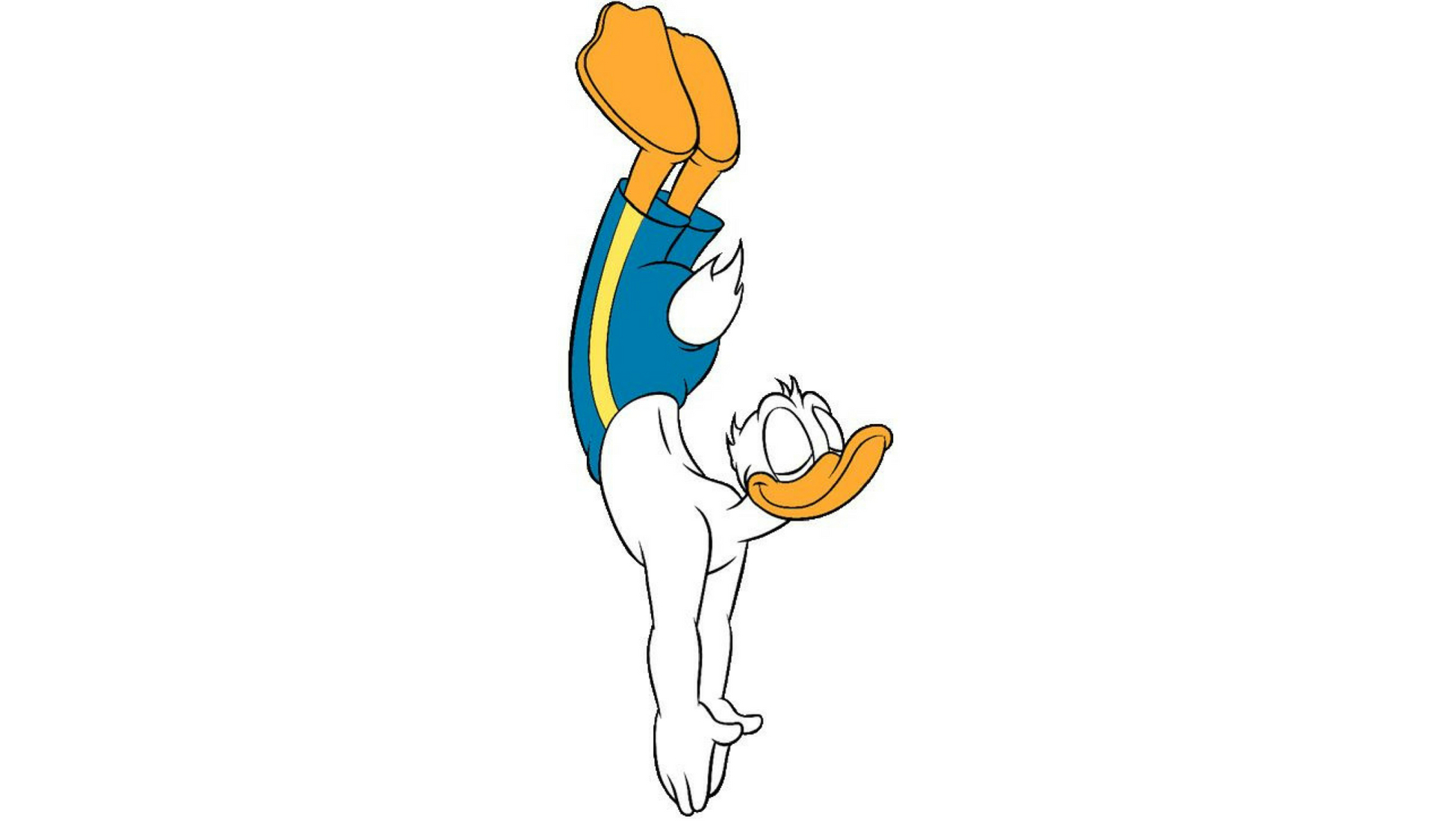 Image Source: https://nl.pinterest.com
7. Donald's greatest enemies are two squirrels
Fans will probably know them, Chip & Dale. Two creatures that appear to be very sweet, but sometimes can make Donald's life extremely hard. They often manage to outsmart Donald, but sometimes Donald pranks them back.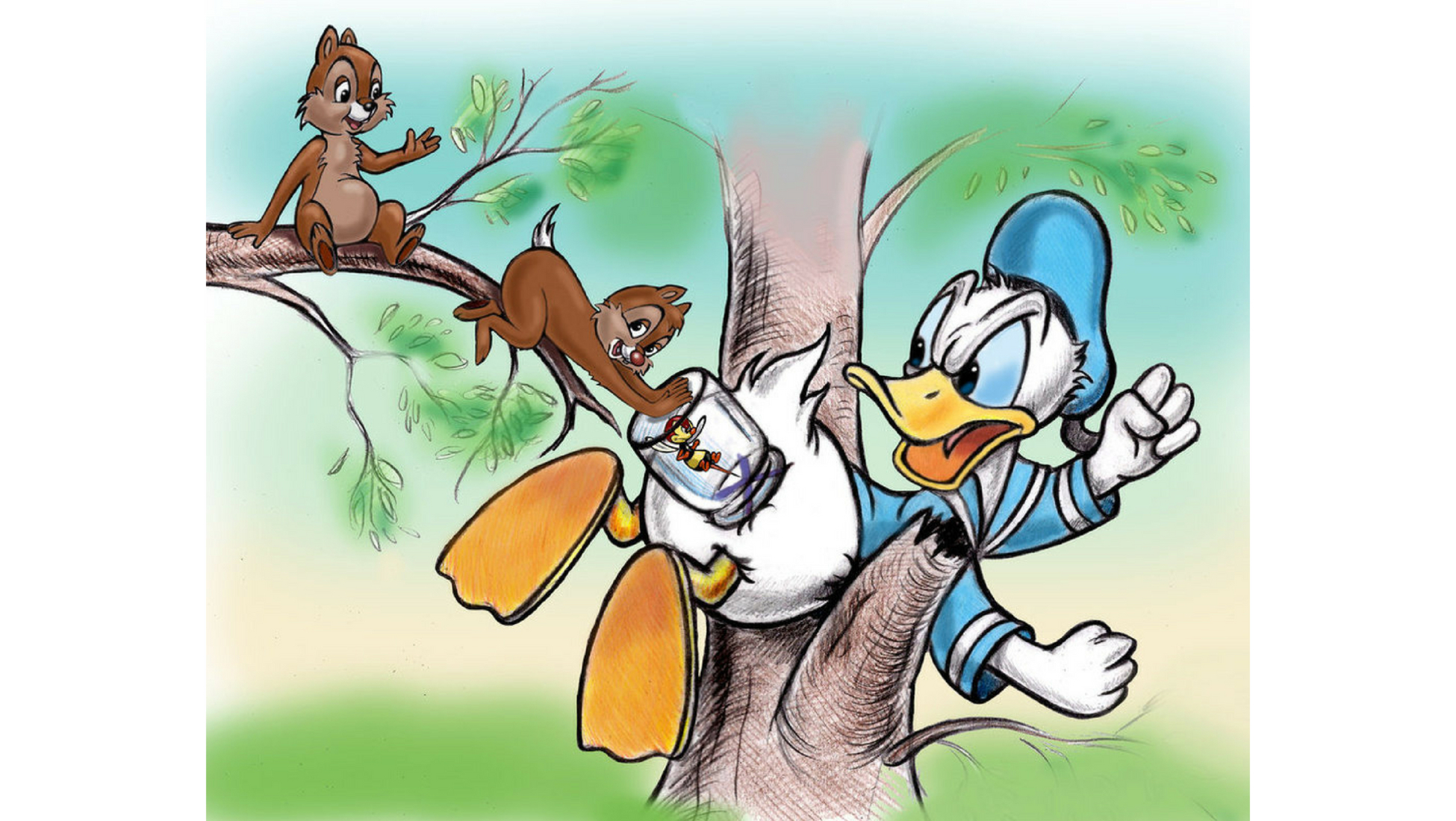 Image Source: https://www.deviantart.com
8. There are only two people who have been the voice of Donald
In a history of more than 80 years, Donald has been voiced by only two people. Clarence Nash was the first person who did it from 1934 to 1983 with a great deal of dedication. After 1983, he did a few more commercials until his death. Then Tony Anselmo was handed the baton, having learnt the tricks of the trade from his predecessor.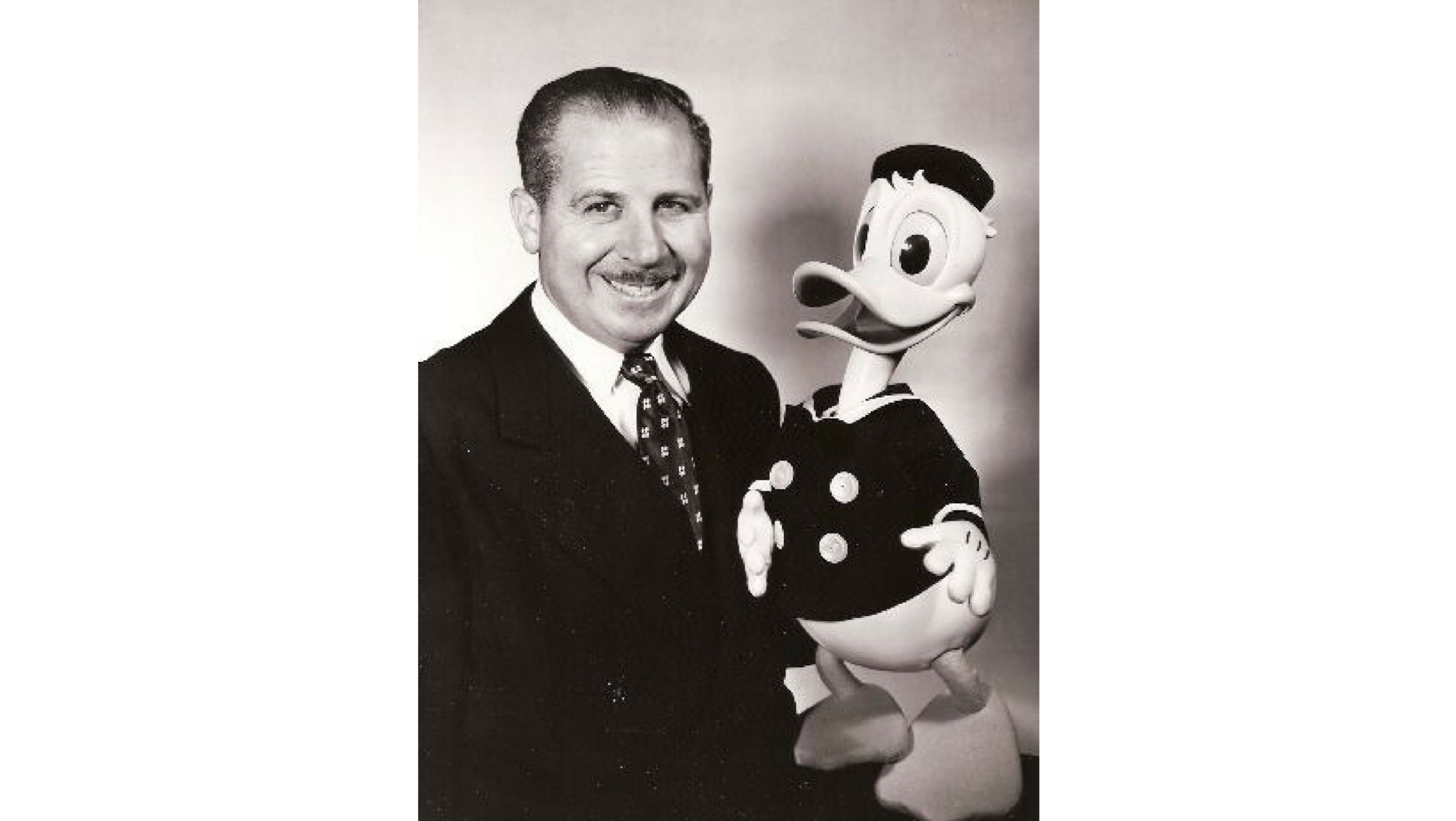 Image Source: https://nl.pinterest.com/
9. Donald is a big show off to his nephews
Huey, Dewey and Louie often had to hear how good Donald was. This arrogance often led to hilarious moments and in the end, it turned out that his nephews ​​weren't any better than their Uncle Donald.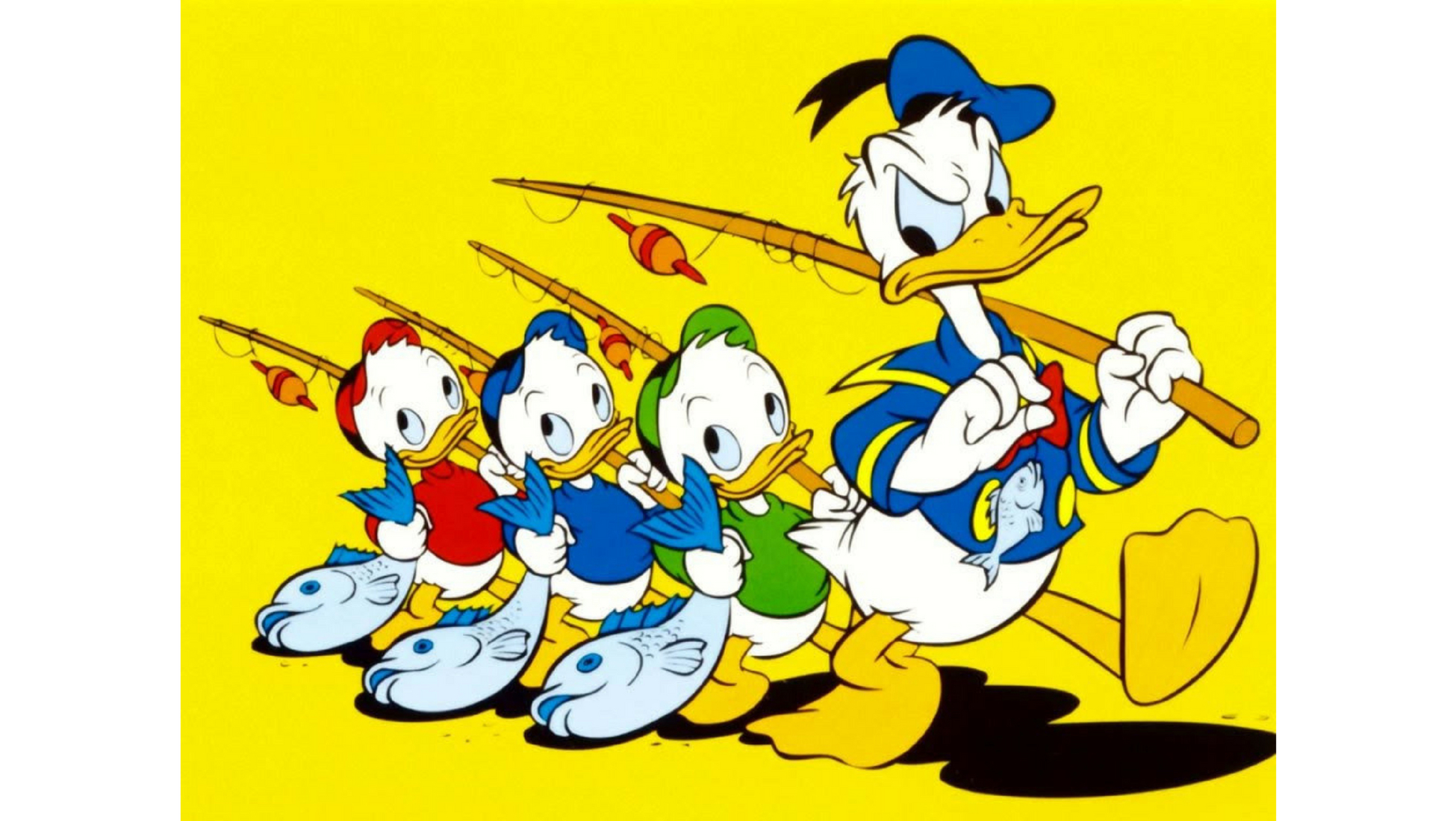 Image Source: http://www.omagg.com/
10. Donald Duck used to look different
In the beginning, Donald had a different look. He had a long beak, and his hands were more like feathers. Disney changed this and Donald then became how most of us know him now.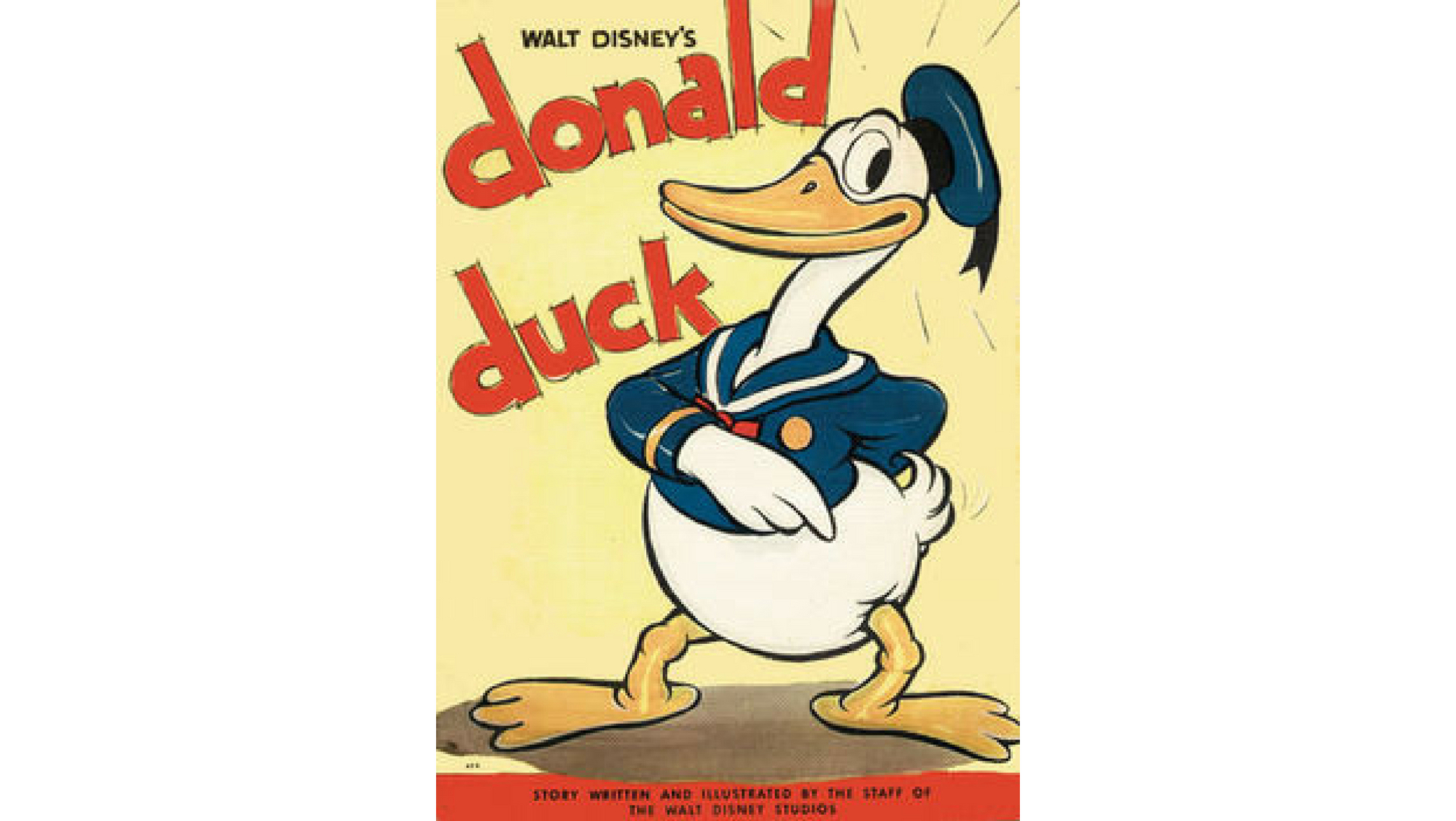 Image Source: http://www.omagg.com/
After all these years, Donald Duck remains incredibly popular. To this day the comic is great entertainment to read for all ages. Did you read the comics in black and white? Good news, Catawiki is organising a special Donald Duck themed auction which is totally dedicated to Donald Duck. Whether it's comic books or special memorabilia, were you a fan? Then take a look and add to your Donald Duck collection. Or are you interested in selling your Donald Duck items? This is your chance to bring your items to the attention of millions of potential buyers from around the world. Register easily via this link and auction off your special objects for a good profit.