In collaboration with Barbara Bieshaar - Dolls & Bears / Iconic Toys and Movie Memorabilia Expert

If you were asked what the most valuable teddy bear in the world was, what would you say? We agree that your own beloved bear is the most valuable in terms of nostalgia. We'd say the same about our own bears. However there are some extremely expensive bears out there. Want to know what makes some bears so pricey? Check out the 10 most expensive Steiff bears in the world.

10. Hot Water Bottle Teddy Bear - €28,000

The hot water bottle teddy bear was unique because, as the name suggests, it had an opening in the front in which one could place a tin hot water bottle. These bears never caught on as well as Steiff had hoped, therefore not many were produced around 1910. Their rarity gives them the high price achieved at auction in 2010.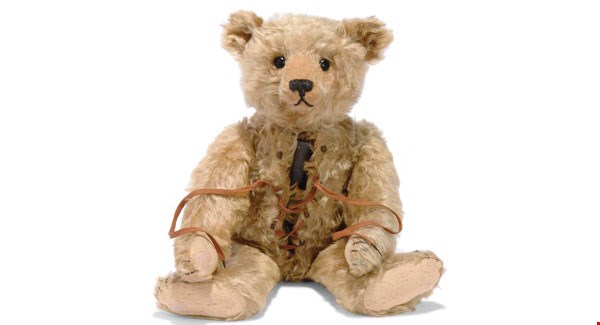 Image source: irishexaminer.com
9. Centre Seam Bear - €51,700
This cinnamon brown mohair bear wears a silver brooch bearing the name "Will". He was produced around 1908 and sold at auction, in surprisingly good condition, in 2004 where a handsome price was fetched for this handsome bear.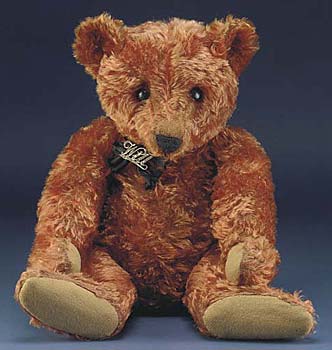 Image source: worldcollectorsnet.com
8. Blue Elliot Bear - €58,000
It is assumed that Elliot was produced as a sample for the British department store, Harold's. He would have been one of six different coloured bears in the sample production. Unfortunately Elliot never went on to full production, making any surviving examples extremely rare. One came to light in 1993 and was sold at auction for an impressive price.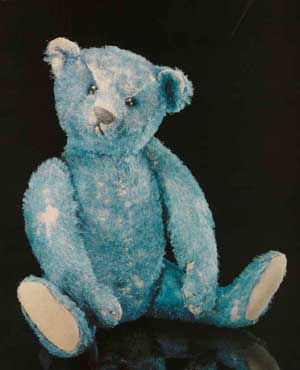 Image source: worldcollectorsnet.com
7. Harlequin Bear - €71,000
These blue and red split bears were originally produced in 1925. One bear was purchased by hedge fund manager Paul Greenwood who was amassing quite the teddy bear collection. In 2010 he was convicted of fraud and all of his bears were sold at auction.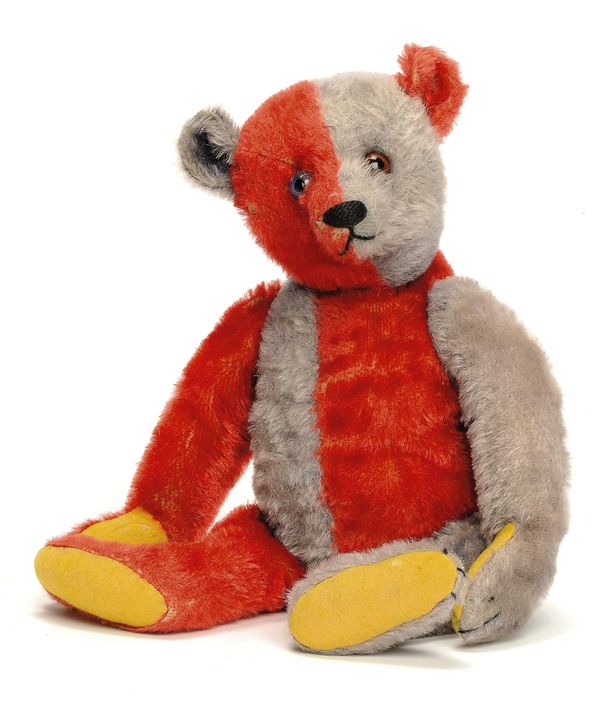 Image source: mirror.co.uk
6. Diamond Eyes Bear - €79,000
125 of these golden bears were produced to commemorate the 125th anniversary of Steiff. What makes this limited edition bear so expensive? For starters, the fur contains golden threads. Additionally the nose is pure gold and the eyes are made up of, you guessed it, diamonds.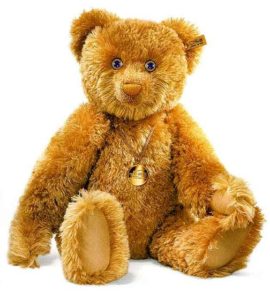 Image source: gazettereview.com

5. PB28 Rod Bear - €97,000
This may be the oldest Steiff bear that has come onto the market. At the 2002 Steiff Festival in Giengen, Germany, one of these 1904 bears surfaced. The defining feature of these bears is the metal rods and joints used to construct them, making them sturdy bears.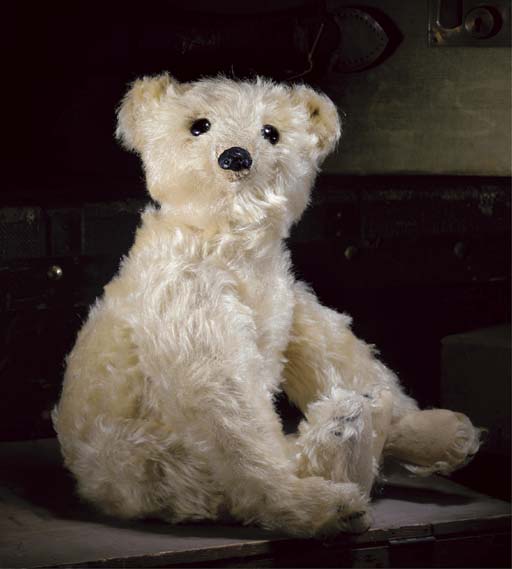 Image source: planetdiecast.com

4. Happy Teddy Bear - €120,000
This vintage bear from 1926 sold for an impressive price at the very same Steiff Festival in 2002. These simple, solemn bears were originally produced in 2 sizes, 40 cm and 65 cm. Another happy teddy was sold in previously in 1989 for an impressive price of €64,839. It was bought by Paul Volpp as a 42nd anniversary gift for his wife Rosemary.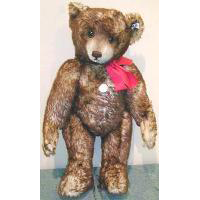 Image source: lastpiece.com.my
3. Titanic Mourning Bear - €128,000
Just 82 of these bears were produced in 1912 to commemorate the sinking of the Titanic. One of the original bears was found and sold in 2000 to the Puppenhaus Museum in Basle, Switzerland where it can be visited today.

Image source: justcollecting.com
2. Teddy Girl Bear - €130,000
She came to fame when she was sold at auction for over 100,000 euros. Why such a high price tag? She came with a well documented history. She was given to Bob Henderson as a gift when he was born. He served as a colonel in the British army during WWII and fought with Teddy Girl by his side.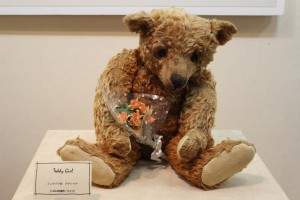 Image source: fuji-travel-guide.com
1. Louis Vuitton Bear - €1,978,000
This fuzzy fashionista decked out in Louis Vuitton's finest takes the number one spot on our list. Her designer clothes and matching luggage made her price soar above the competition. She was purchased in 2000 for nearly 2 million euros at a charity auction in Monaco. Now you can pay her a visit at the teddy bear museum in JeJu, South Korea.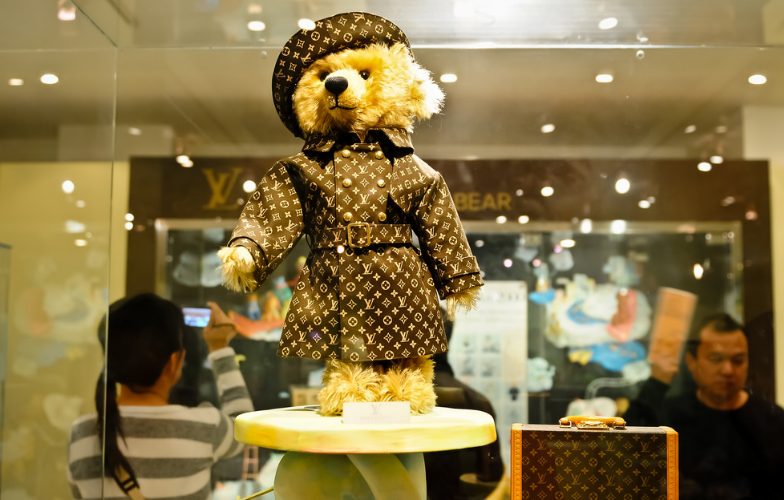 Image source: houtenspeelgoed.nu
Hopefully this cuddly top 10 list has inspired you to find a new friend at Catawiki's monthly doll and bear auction. Perhaps you're inspired to sell an antique treasure like the bears listed here. You can register to sell with Catawiki here and who know, maybe your bear will be worth more than you thought.
You might also like: