Brought to you by Jeroen Hamelink - Records / Vinyl Expert
It is widely accepted that Sergeant Pepper's Lonely Hearts Club Band is the soundtrack to the Summer of Love, the height of hippiedom and one of the most influential albums to date. This radical album was released on 1 June 1967 and in honour of its 50th anniversary, a special edition reissue will be released in 2017. It's only a matter of time before one of these special editions appears on Catawiki's Vinyl auctions. In the meantime, our expert shares some insights into why this album was so influential.

Alter Egos
The group, growing weary of touring, effectively split up for a time, allowing them more personal time than they had ever experienced in their adult lives. During this break McCartney had the inspiration to create a new, imaginary band as a way to experiment with their music through alter egos, free from the well-known conventions tied to 'The Beatles'. He claims that the name of their fictitious band came from airline food, namely the S and P on the salt and pepper packets which became Sergeant Pepper. They added the lonely heart's club to round out the name. It seemed crazy enough to work in McCartney's mind, not only because of the growing trend in longer nonsensical band name, but also because why would such a club have their own band? And so The Beatles became Sergeant Pepper's Lonely Hearts Club Band for a short time.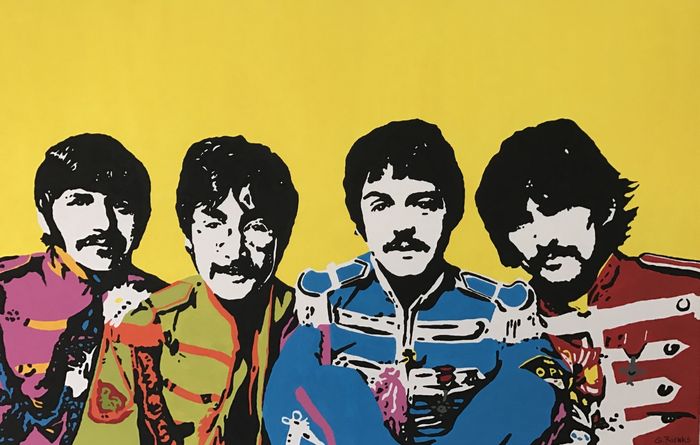 "... suddenly on the plane I got this idea. I thought, 'Let's not be ourselves. Let's develop alter egos so we're not having to project an image which we know. It would be much more free."
— Paul McCartney, 1998
Philosophy
The philosophy behind the album and meaning of the lyrics has been under speculation since the release. It is fairly clear however that the album marks a turning point in society. As cultural changes occurred during the summer of love, the music changed to reflect them and none did it better than Sgt. Pepper's Lonely Hearts Club Band with its drug culture and non-violent flower power approach. It also showed the maturation of the band, growing from mop-top boys of the British Invasion into men, artists. The lyrics caused a controversy and several tracks were banned by the BBC for their supposed drug and promiscuity references.
"We didn't really shove the LP full of pot and drugs but, I mean, there was an effect. We were more consciously trying to keep it out. You wouldn't say, 'I had some acid, baby, so groovy,' but there was a feeling that something had happened between Revolver and Sgt. Pepper."
– John Lennon, 1968
Cover Art
In addition to the musical experimentation and maturation of the group, Sgt. Pepper featured an eye-catching cover rich with bright colours, vivid textures and famous faces. The concept was to create a scene at a park performance where the band is taking a photo with the audience. The faces in the crowd consisted of celebrities and famous figures chosen by the band for various reasons (influences, heroes, whimsy, etc). Among the 60 some faces you will find Lewis Carrol, Bob Dylan, Mae West, Edgar Allen Poe, and wax figures of the younger version of The Beatles borrowed from Madame Tussaudes. The eclectic crowd mirrors the wide variety of people, genres and themes that influenced the album.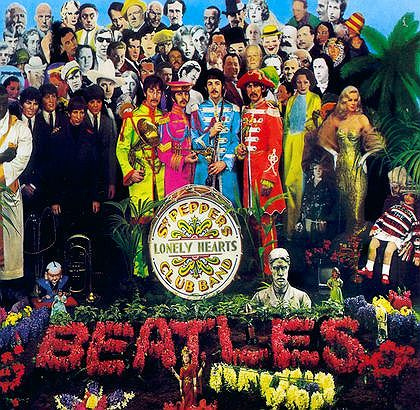 "In my mind I was making a piece of art rather than an album cover. It was almost a piece of theater design."
– Sir Peter Blake
Influence
The Sgt. Pepper album was indeed influenced by a wide variety of things, ranging from Edwardian military bands to The Beach Boys and from San Fransicso to India. The culmination of these inspirations also served as inspiration for many other musicians. On the day of the album's release, Jimi Hendrix was in London to launch his career and listened to Sgt. Pepper for the entire day. When he played his show that night which he knew the Beatles would attend, he made the last minute decision to open his set with the title track of The Beatles' new album. All four fabs were flabbergasted by this gesture and they loved his live version very much.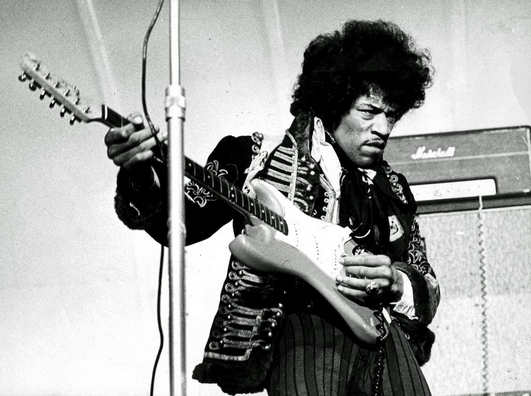 Their influence extends beyond music and art; you can also benefit from their success at Catawiki. By popular demand, our Beatles auction runs weekly. This means even more chances for you to sell your own Beatles memorabilia! We invite you to register as a seller here because sellers and buyers like you make our auctions a success. After all, we get by with a little help from our friends.