By Abby | 21st June 2018
In the days of electronic mail and text messages, there's a special quality to the physical letter and nobody knows this better than Tom Hanks. In fact he's become quite the collector of typewriters. Read on to find out how Tom started collecting typewriters, what's in his collection and where his passion has taken him.
How his love for typewriters started
At approximately the same time that Hanks' career took off, his collecting spirit was born. In 1978 he brought his plastic typewriter to a restorer in Cleveland who refused to repair the machine, 'A worthless toy,' he called Hanks' plastic copy. Pointing at the shelves behind him, loaded with steel machines, the restorer explained to Hanks what a good typewriter looked like. Hanks managed to get a bargain from the man and bought a Hermes 2000: the cornerstone of a collection that nowadays comprises of more than 100 typewriters.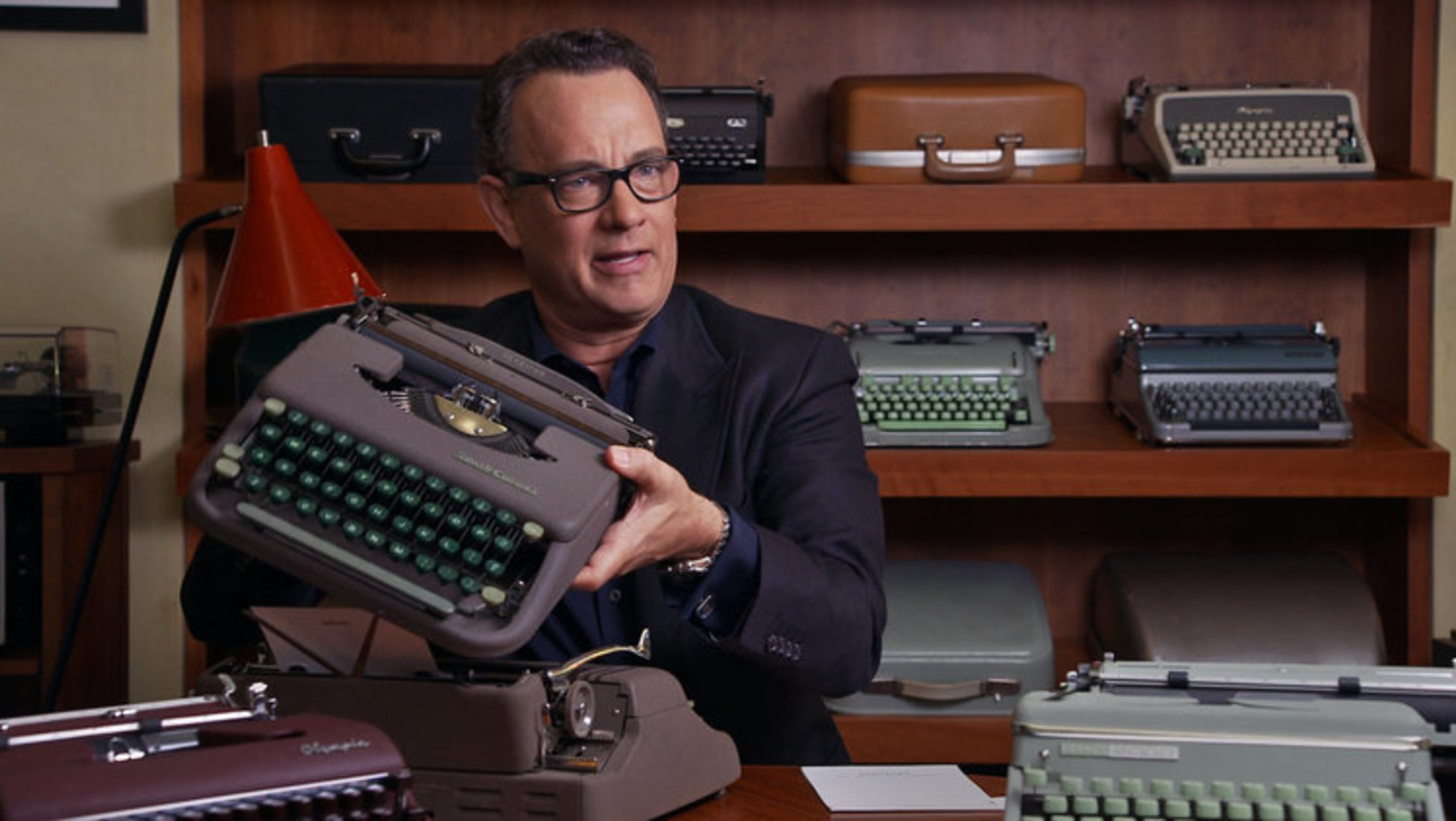 Building a collection
Much of the joy he gets from collecting comes from the hunt, searching for rare pieces and acquiring them. Among the hundreds of machines that he has collected, there are a couple of big names: his father's Underwood, an Olympia Model SM8, the Royal 'Apollo 10', an LC Smith Corona that he takes everywhere, an IBM Selectric I, and the Hermes 3000 (an upgrade from his first purchase). He even had to sell machines due to a lack of space.
He does not have to search for each typewriter himself; some machines find him. In fact the 1934 Smith
Corona
Silent Typewriter in his collection practically fell into his lap. Included was a letter, which suggested that Hanks, perhaps out of gratefulness, would want to appear on the internet radio show of the sender. Soon after, Hanks sent him his acceptance with deep indignation - typed on the Corona, of course. "You are out of your minds if you think... that I... wow, this thing has great action... and this deep crimson color... wait! I'm not so shallow as to... and it types nearly silently..." See the full typed letter in the image below. If his career as an actor will ever end, Tom Hanks still has his comedy chops to fall back on.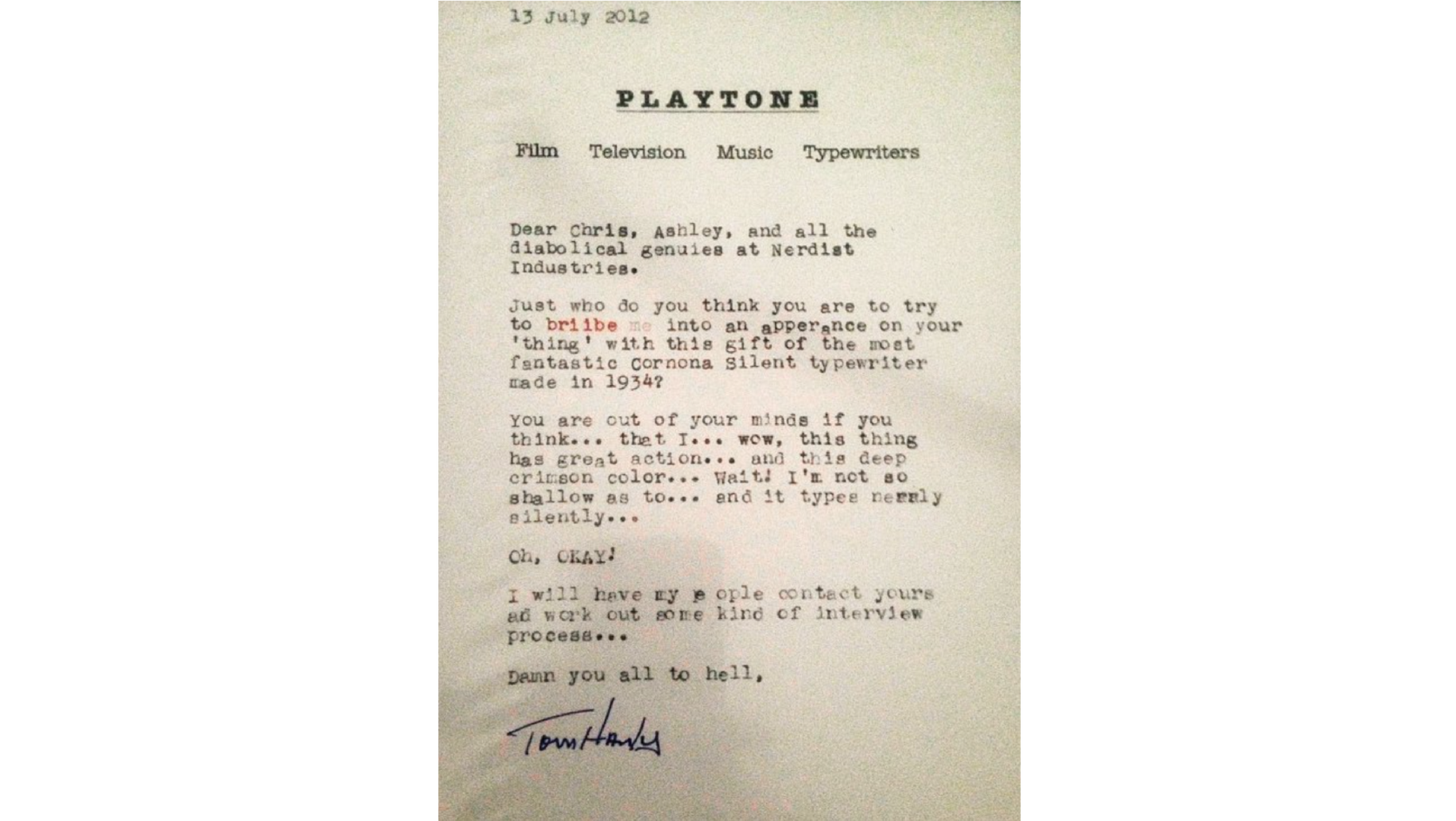 Shook, thick and fitt
In a column he wrote for The New York Times, Hanks explains what attracts him to
typewriters
. It is, of course, much easier to type on a computer. Backspace, a sensitive keyboard and sharing texts directly online is ideal for pressing matters such as business mails. For texts which end up on the door of the fridge or for a thank you note however, the typewriter serves its purpose well. Why? It sounds majestic. 'Thank you for your presence' on the keyboard of a laptop sounds like the treading of mice, small and cosy. That same text on a typewriter? Hanks describes the sound as "SHOOK-SHOOK-SHOOK" - just as weighty as writing a literary masterpiece.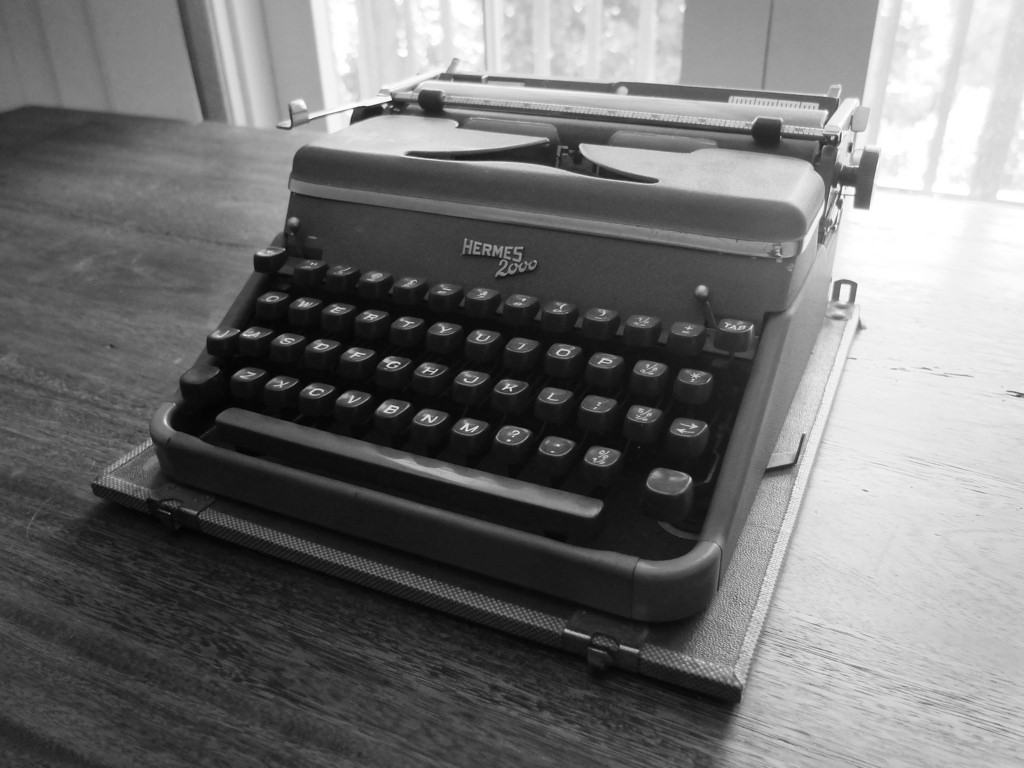 The Hermes 2000 was the model that started Hanks's typewriter collection

The writer is also in control of the sound that his machine makes. Just as with a piano, the volume and cadence are determined by the force with which the fingers hit the keys. The writer can choose from a variety of machines, each of which produces its own sound: from the strictly business 'THICK-THICK-THICK' of a 1930s Remington to the 'FITT-FITT-FITT' of an Olivetti, like a muffled gun.
And the pure bliss that typewriters offer their users? That stays the same for all models: no laser on the surface of the paper. The ink is pressed into the paper and will stay there forever. In fact he lists this as one reason to use a typewriter in the foreword to 'Typewriters: Iconic Machines from the Golden Age of Mechanical Writing.'
"You want the assurance that your letter/note/receipt/speech/test or quiz/school report will, most likely, be kept for a long time, perhaps forever. It's a fact: no one chucks anything typewritten into the trash after just one reading. Emails? I delete most before I see the electronic signature."
Hanks can go on and on about his obsession. The full love letter to his dearly beloved collection can still be found online and in his book.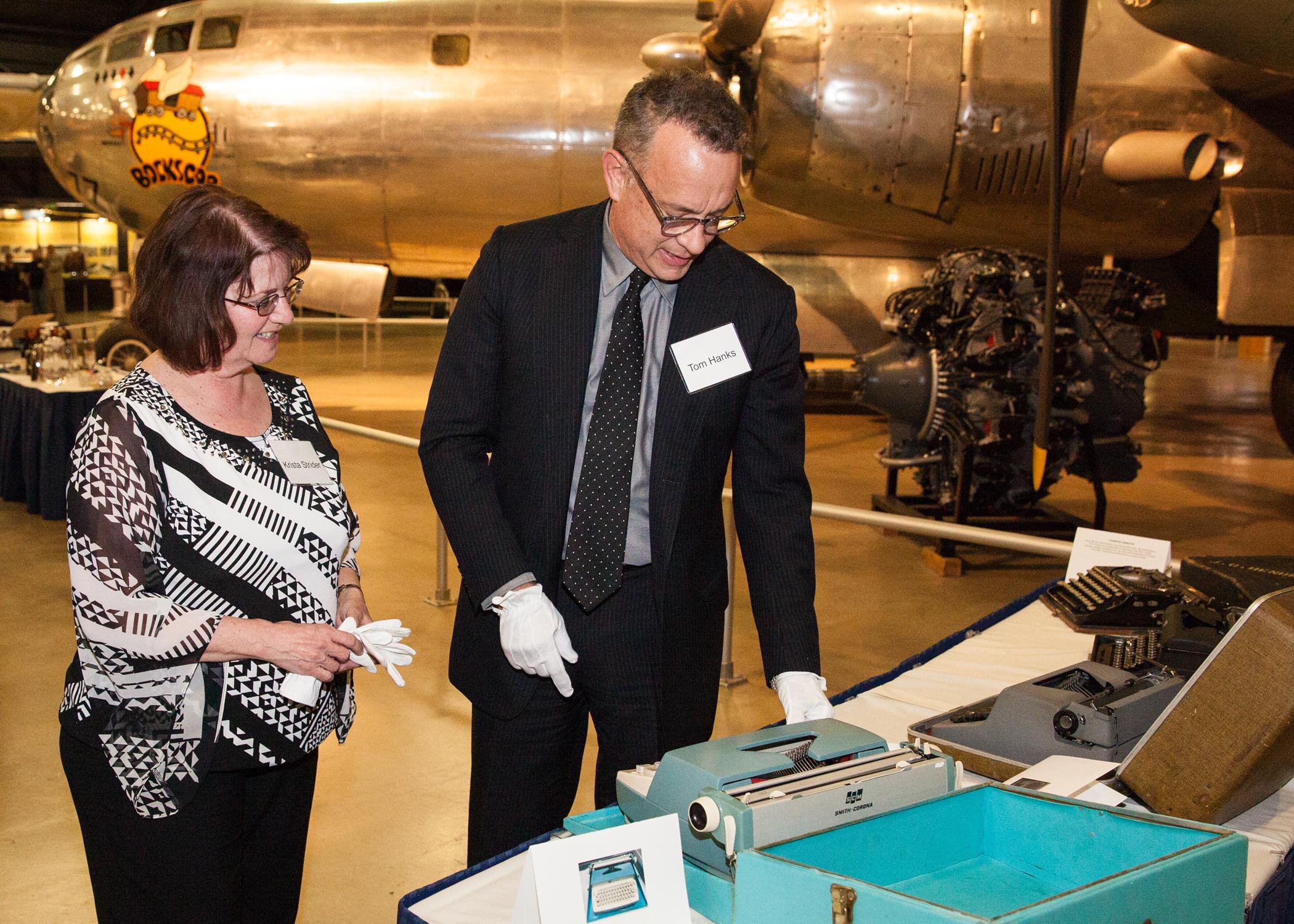 From collection to the written page
Hanks' tale of conversion is told almost verbatim in his 2017 book 'Uncommon Type'. His book is a collection of short stories that all feature a typewriter in some way, either as a key plot feature or a hidden gem. Hanks also wrote the foreword to 'Typewriters: Iconic Machines from the Golden Age of Mechanical Writing', a book described as "a visual homage to the golden age of the typewriter". His passion for typewriters has extended beyond collecting and writing: there's an app available for Apple devices called Hanx Writer. This app will turn your laptop, tablet or mobile device into a typewriter with unique sounds and animations to give you that mechanical typing look and feel. Hanks says of the app "I write without caring about typeovers, XXXX'd out words, goofy syntax, & bad spelling because the feel & sound of a typewriter is satisfying in ways that couldn't be matched. — Until now!"
While the app is an interesting concept, we understand if you prefer the real thing. At Catawiki you can find various typewriters each week. Curious about the typewriters that we are auctioning off this week? Have a look at our themed Typewriters auction.
Discover more typewriters | Tom Hanks
You might also like these articles: