If you love architecture, your next holiday trip should take you to one of the places that house these 10 beautiful Art Nouveau buildings. Most of these were built during La Belle Époque, the era preceding World War Ι, characterised by general welfare, cultural innovations and flourishing of the arts. Which building is your favourite?
1. Casa Batlló – Barcelona
One of Gaudi's most impressive designs, Casa Battló sparks anyone's imagination. You can see that Gaudí, like most Art Nouveau artists, was inspired by nature: there are few straight lines, the building seems to 'move' like sea waves. Mosaic patterns remind viewers of fish scales, and the structure of the building has a skeletal look. The house was redesigned by Antoni Gaudí in 1904 for Josep Batlló I Casanovas.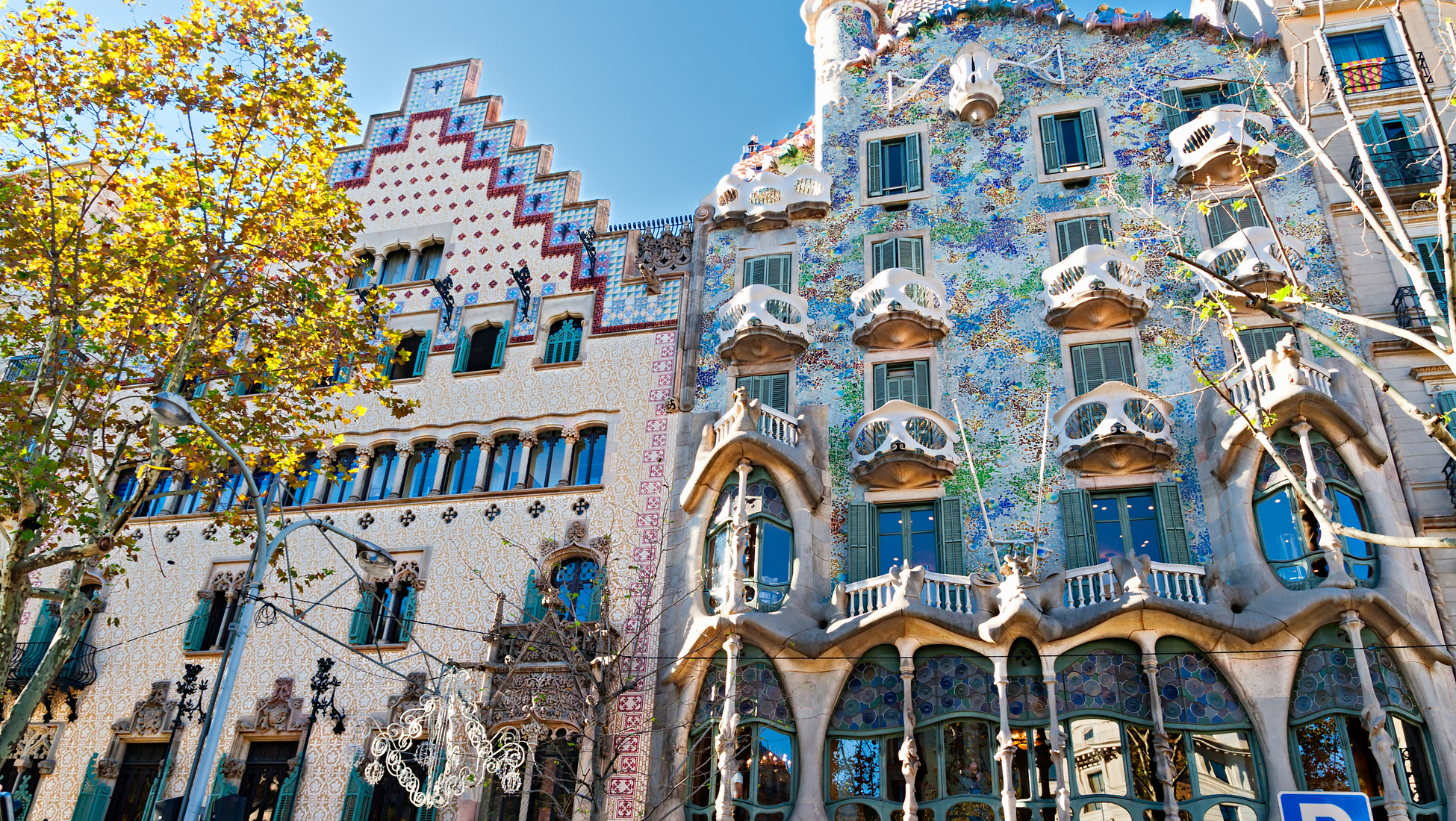 2. Museum of Applied Arts – Budapest
The green roof of the Hungarian Museum of Applied Arts is made of Zsolnay porcelain tiles that illuminate in the sun. The building was designed by Ödön Lechner and Gyula Pártos, built between 1893 and 1896. Different architectural styles are mixed to create a sense of unity.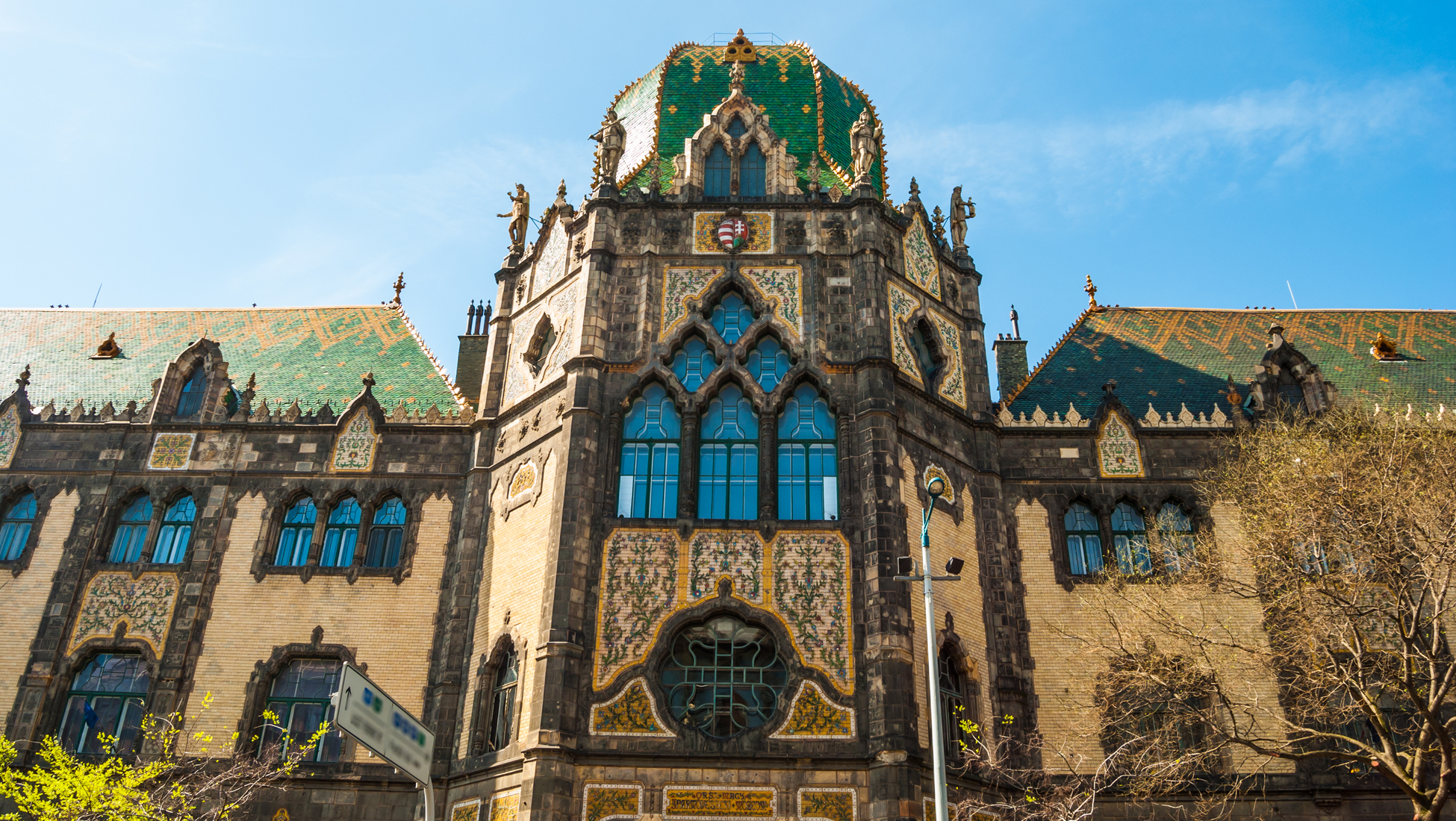 3. Secession Building – Vienna
This building is not just a fine example of Art Nouveau architecture, but was also the place where Secession artists (the Austrian variant of Art Nouveau) used to meet. Their motto is written in gold: "Der Zeit ihre Kunst/ der Kunst ihre Freiheit" ("To every age its art. To every art its freedom."). The building is decorated with thousands of laurel leafs and berries. It was designed by Joseph Maria Olbrich.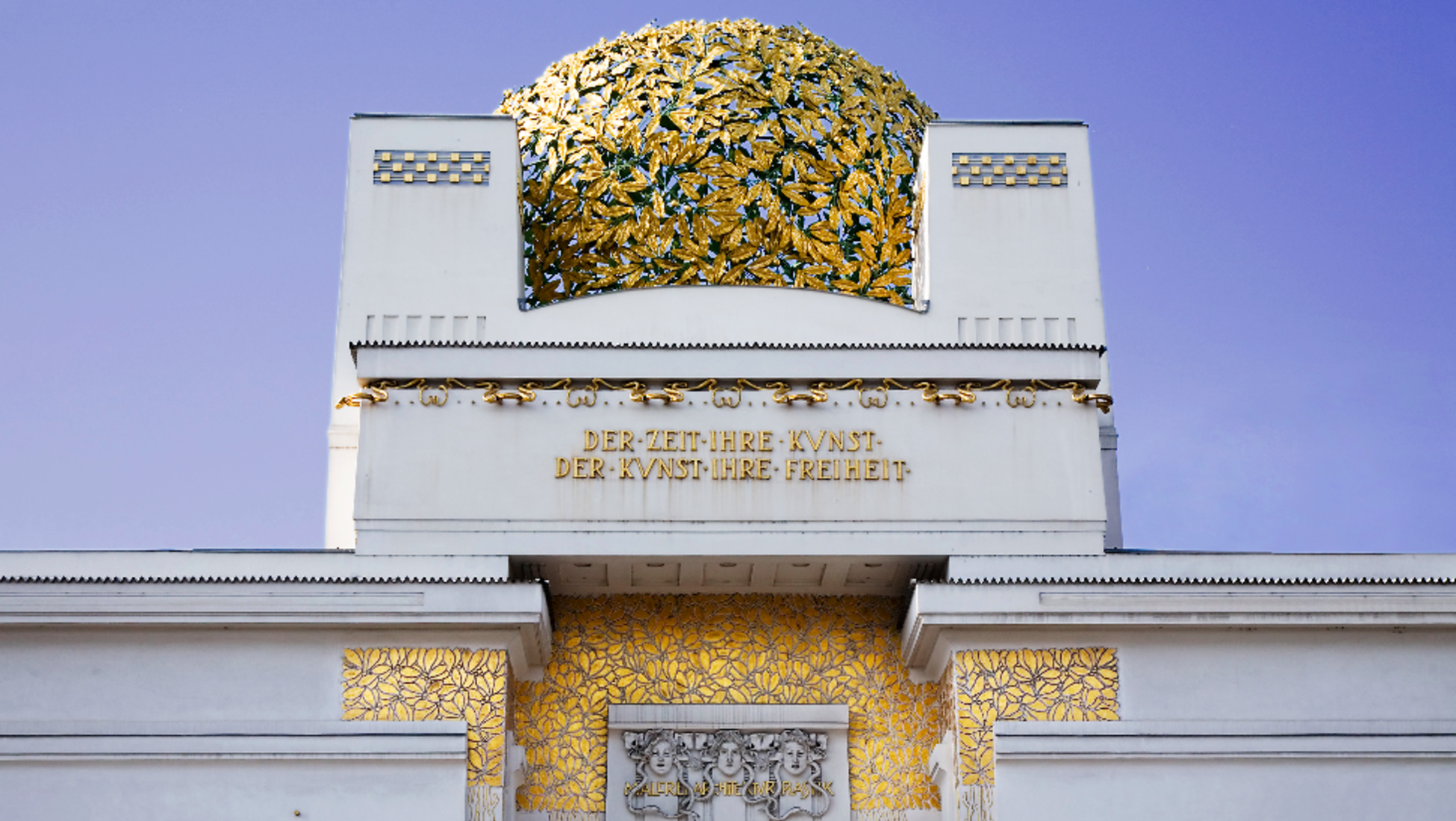 4. Majolikahaus – Vienna
This building, designed by Otto Wagner in 1898, was named after the pink majolica (a type of Italian, tin-glazed pottery from the Renaissance era) plates on the roadside. Another great example of the Secession style.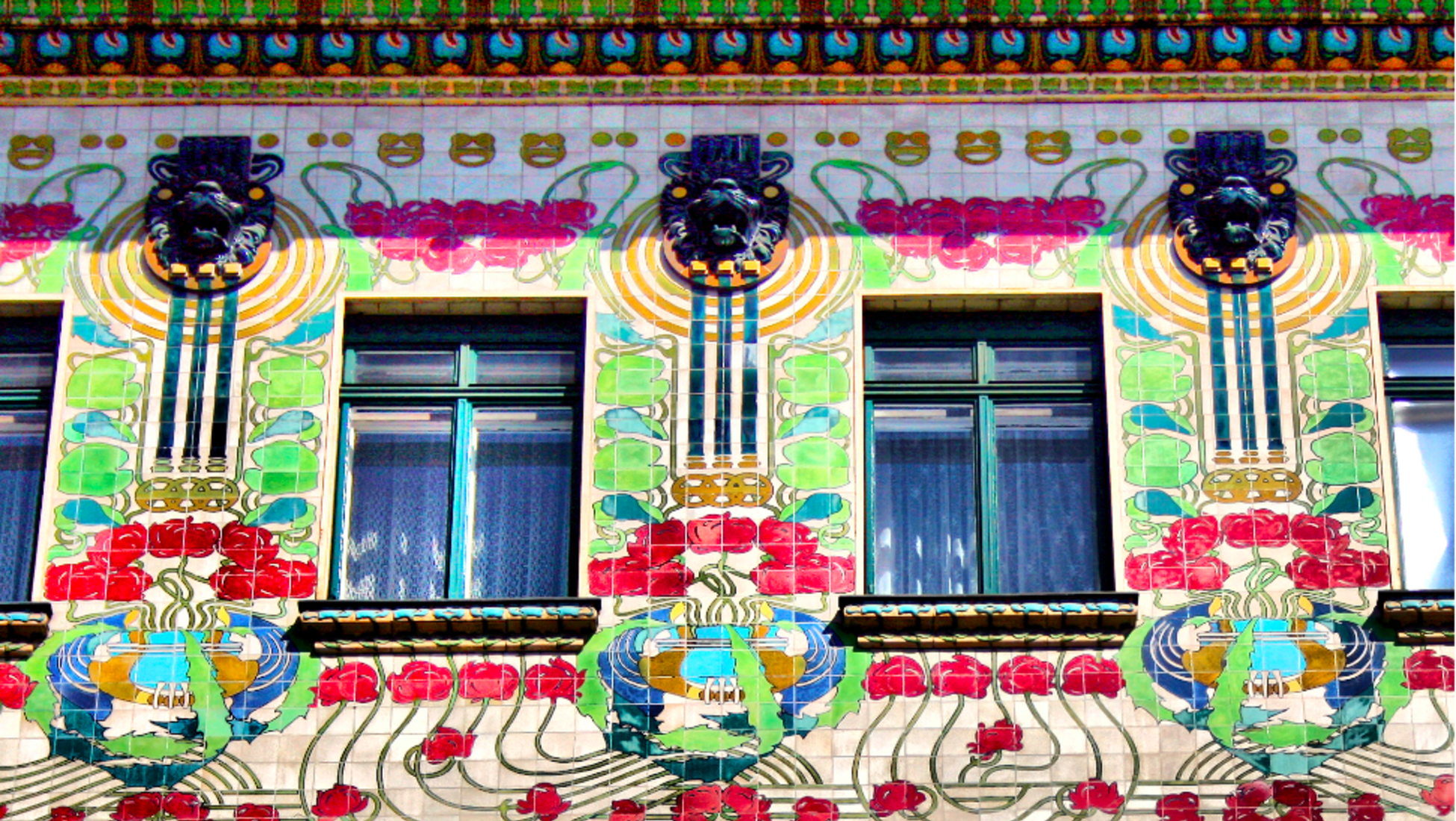 5. Jubilee Synagogue – Prague
This building (1906) was originally named in honour of the silver Jubilee (25th anniversary) of Austrian Emperor Franz Joseph Ι. But when Czechoslovakia became independent in 1918 the name was changed to the Jerusalem Synagogue due to its location on Jerusalem street. Designer William Stiassny combined Art Nouveau with the exotic Moorish Revival style, resulting in a colourful and oriental inspired building with exceptional details.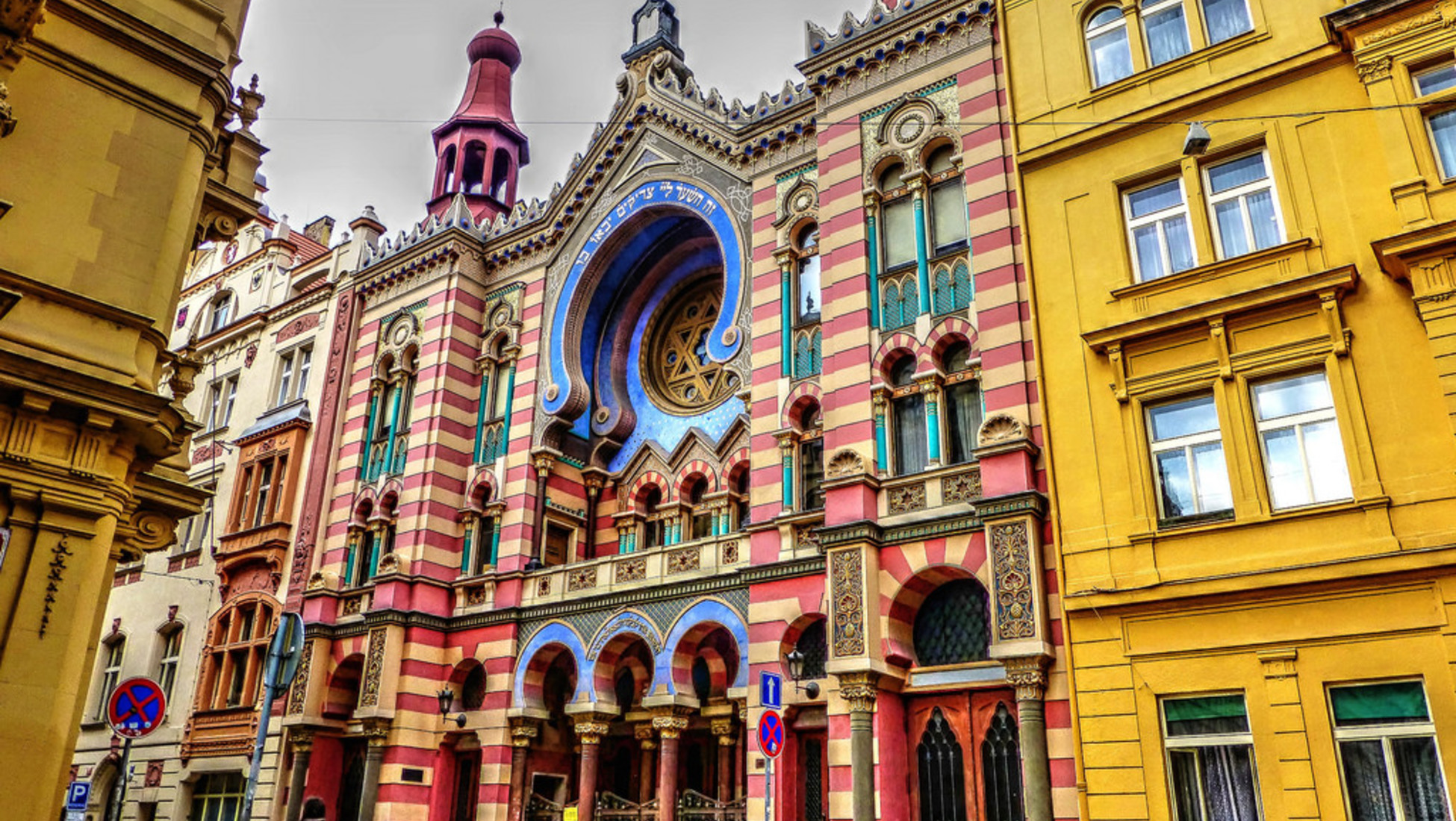 6. Hotel Saint-Cyr Brussels
A mansion, just four metres wide, with an abundant design by Gustave Strauven (1900). It stands out for the artistic use of iron works and glass.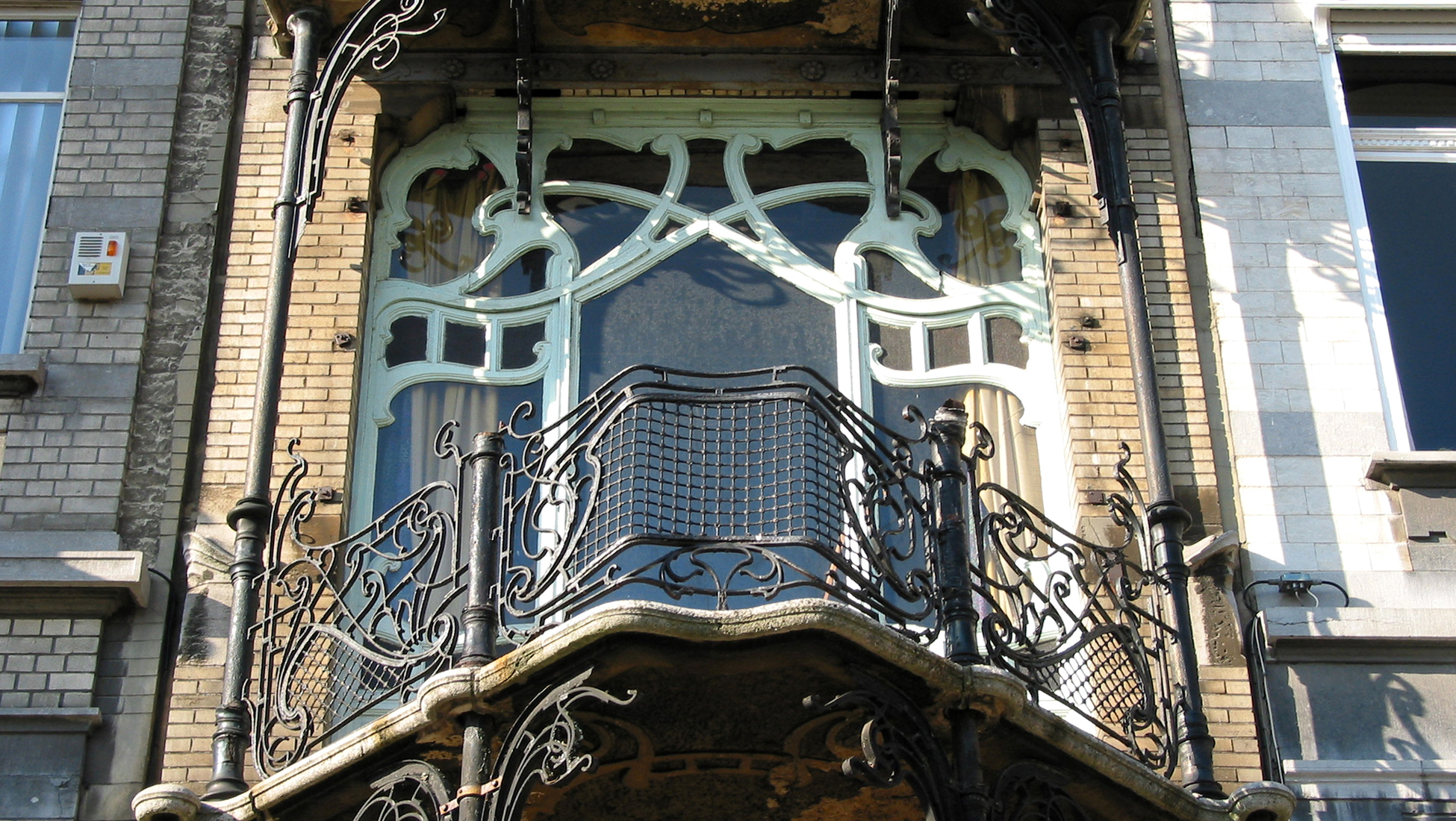 7. House with Chimeras – Kiev
Across the street from the President of Ukraine's office, there is this astonishing Art Nouveau building, designed by Wladyslaw Horodecki (1901-1902). Italian architect Emilio Sala sculpted the animals (in hunting scenes) that give the building its name.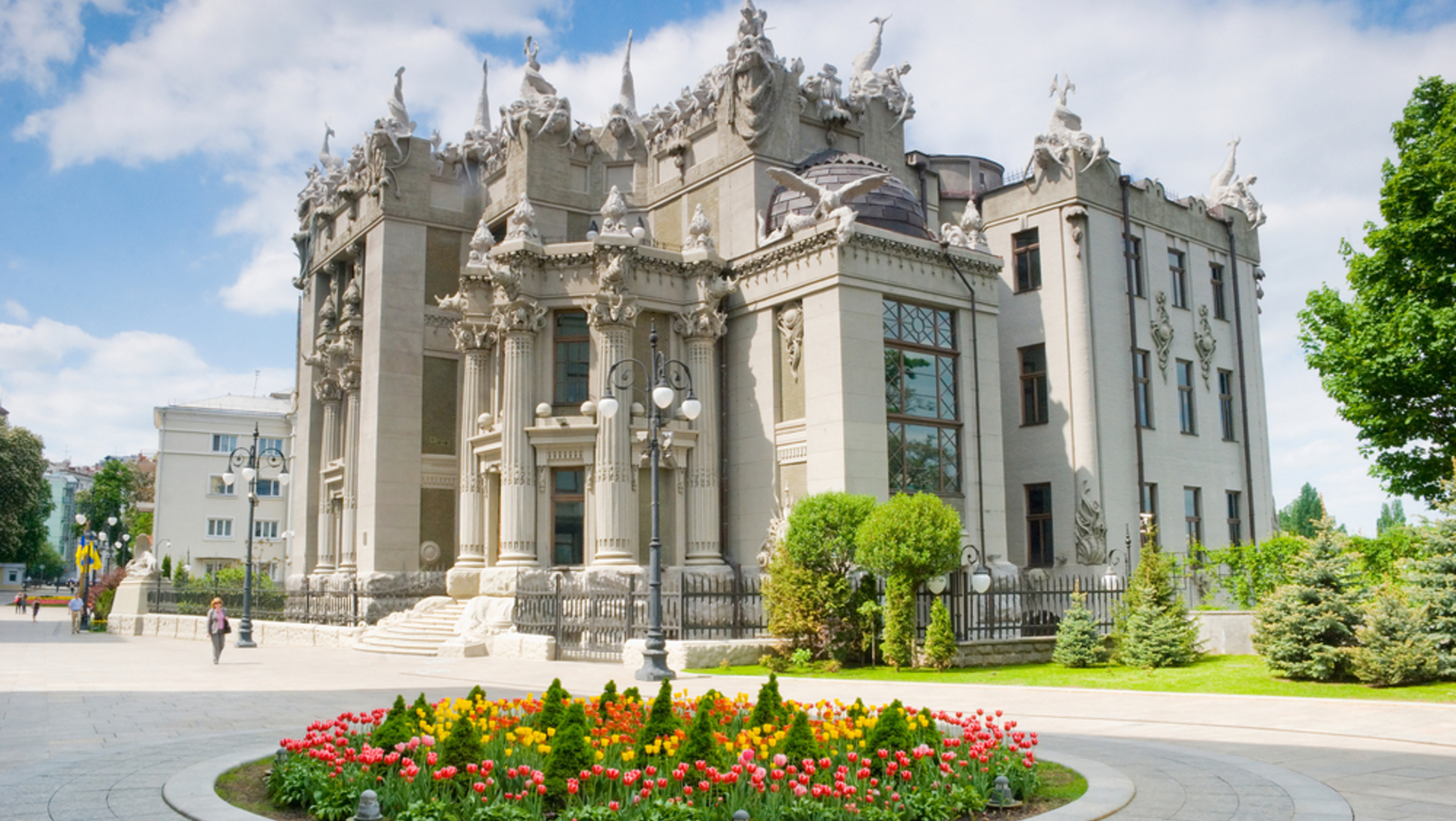 8. Albert Street – Riga
Not a building, but an entire street full of Art Nouveau buildings, named after Riga's founder Bishop Albert. Many of the buildings were designed by Mikhail Eisenstein and are known for their highly ornamented structures. This romantic street was built in 1901.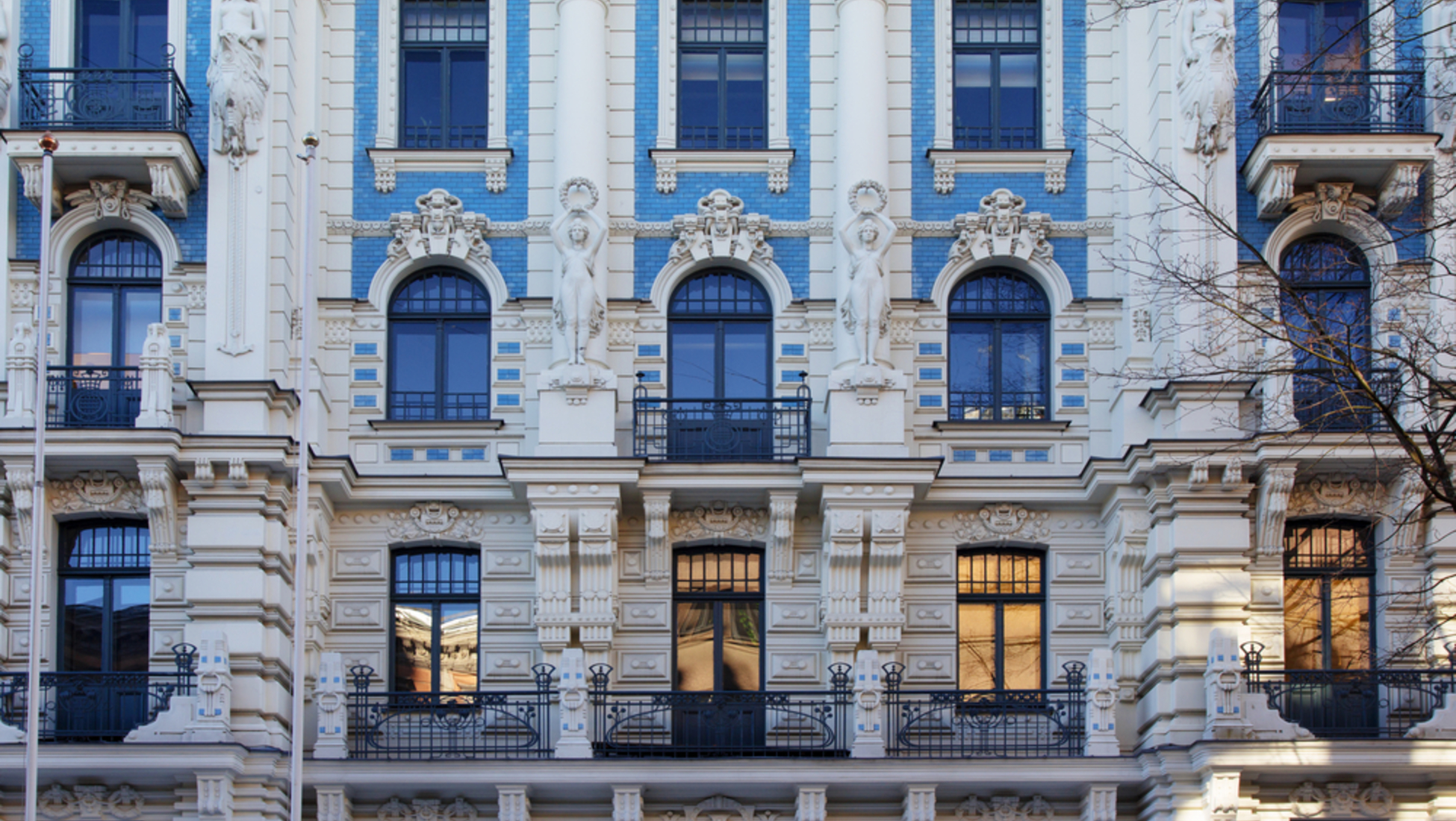 9. Hotel Central - Prague
One of the first Art Nouveau buildings in Prague, although many would follow in the same mint/cream colour. It was designed by Friedrich Ohmann, Alois Dryák and Bedrich Bendelmayer between 1899 and 1902, with a great eye for detail.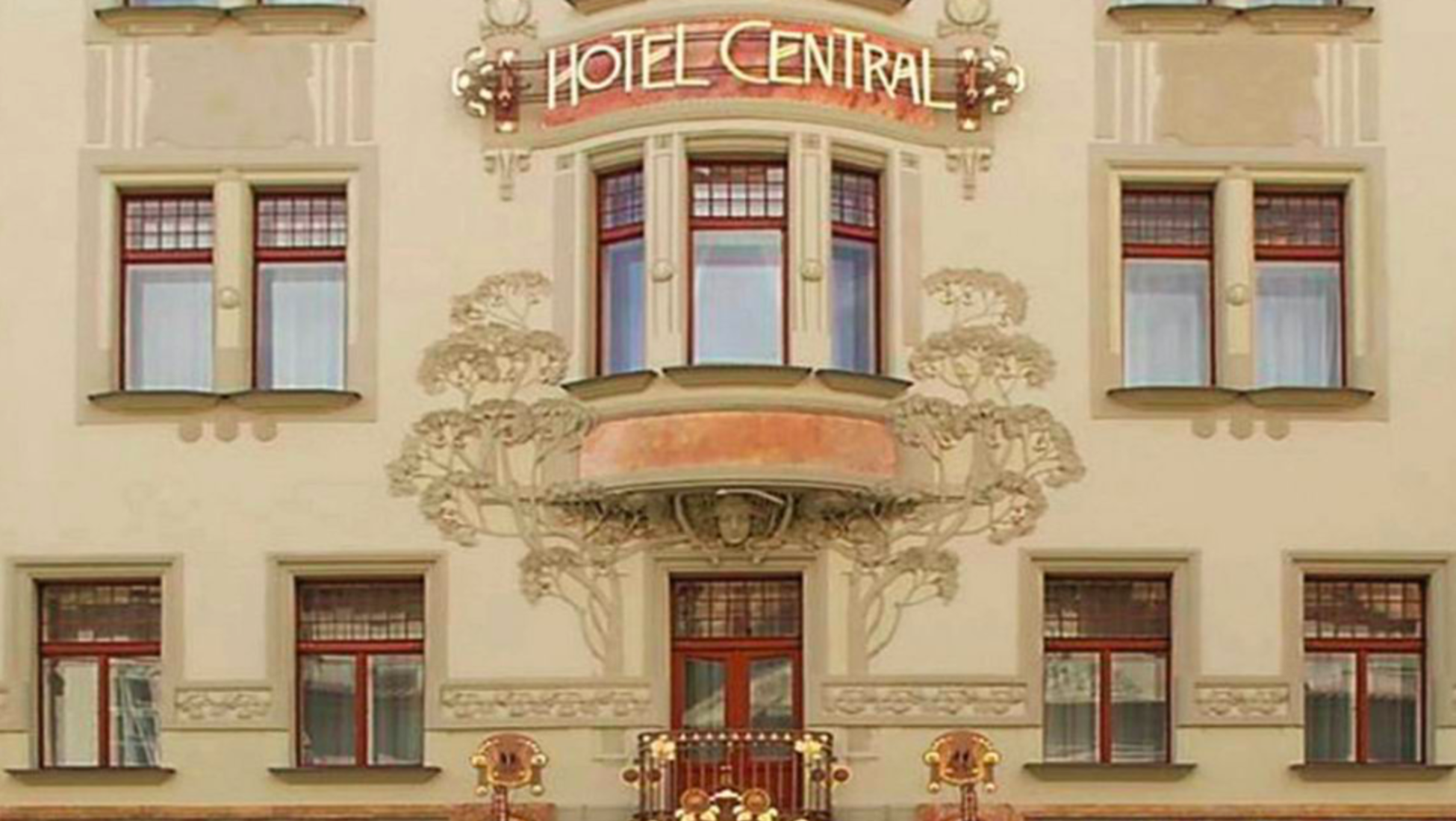 10. The Old England House - Brussels
A former British department store – now the Museum of Musical Instruments- designed by Paul Saintenoy in 1899. A characteristic element is the corner tower, made of steel. For the entire building 250 tons of steel were used.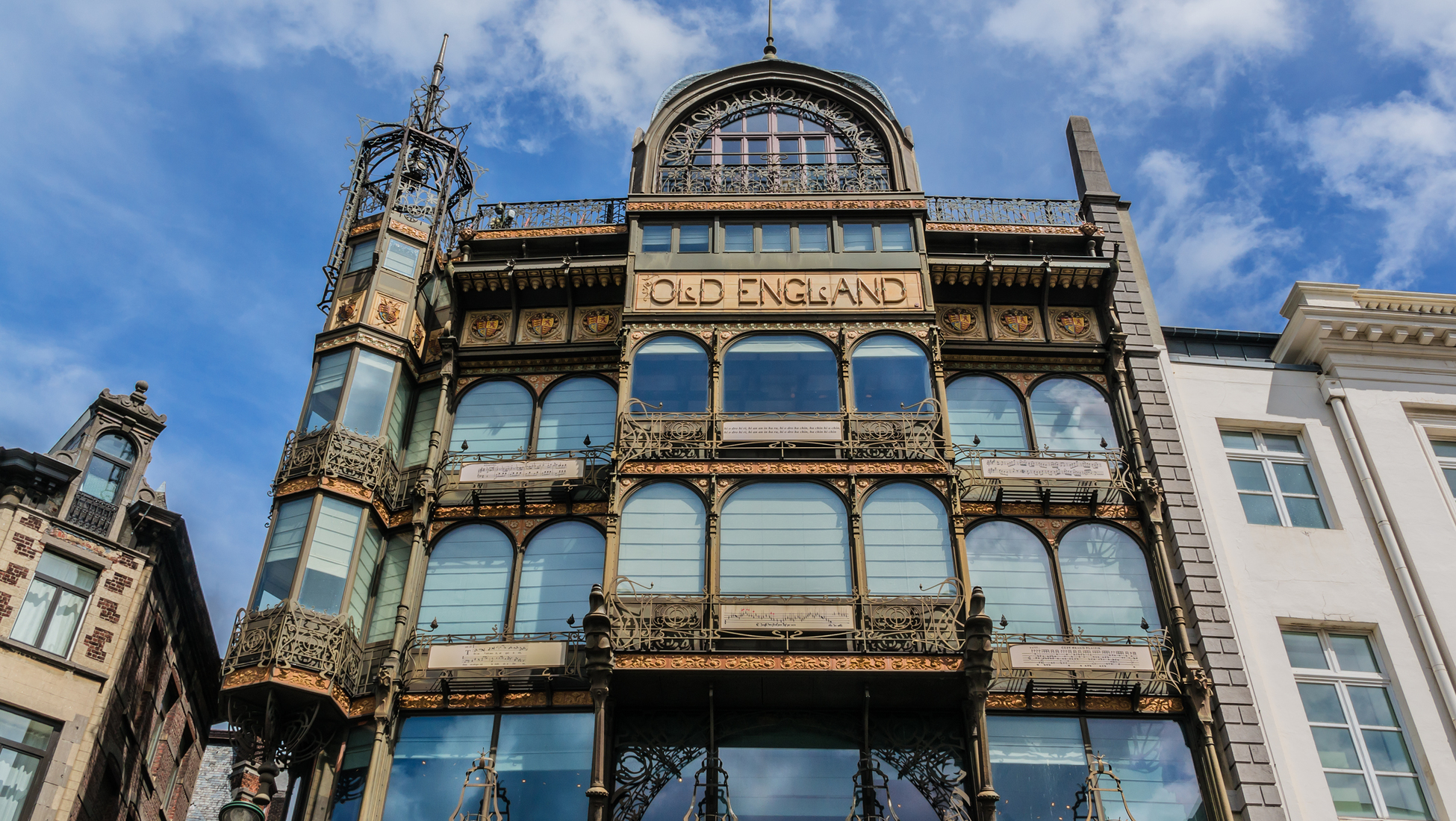 No time for a holiday trip? If you have a love for Art Nouveau, there are plenty beautiful items that you can store inside your own home- instead of travelling to historical cities to see these great buildings. Take a look at our weekly Art Nouveau auction for clocks, chandeliers, vases and more new art objects.