In collaboration with Berry Harleman - Watches Expert
Do you know which crystal your watch face is made out of? When buying a watch, choosing which crystal is almost as important as choosing the style, yet it is not a question many people think to ask. The main purpose of a crystal is to protect the watch face from damage and scratches and to keep your timepiece in mint condition. However, with different crystals on the market, how do you know which one is right for you and your watch? Read on as we investigate the top three most common crystals used in watchmaking and find out how they can protect your timepiece.
Acrylic Crystal Glass
Acrylic crystal, or plexiglass, is known for being less expensive compared to other crystals on the market, yet it has some great qualities to protect your timepiece. These cost effective crystals are not easily shattered and are resistant to day-to-day knocks around the house. What's more, should your watch face ever get accidentally scratched, acrylic crystal can be easily polished, leaving your watch face crystal clear to the eye. Therefore, don't worry if you are slightly clumsy, despite not being scratch proof, acrylic crystal provides your watch with valuable protection. Brands such as Rolex and Omega have been known to use acrylic crystal due to its specific properties. When acrylic crystal breaks, it does not shatter which is why most of Rolex sports line used acrylic crystal. Omega even chose this material for their Speedmaster watch that went to the moon, in order to prevent crystal splinters from floating around in space should the watch break.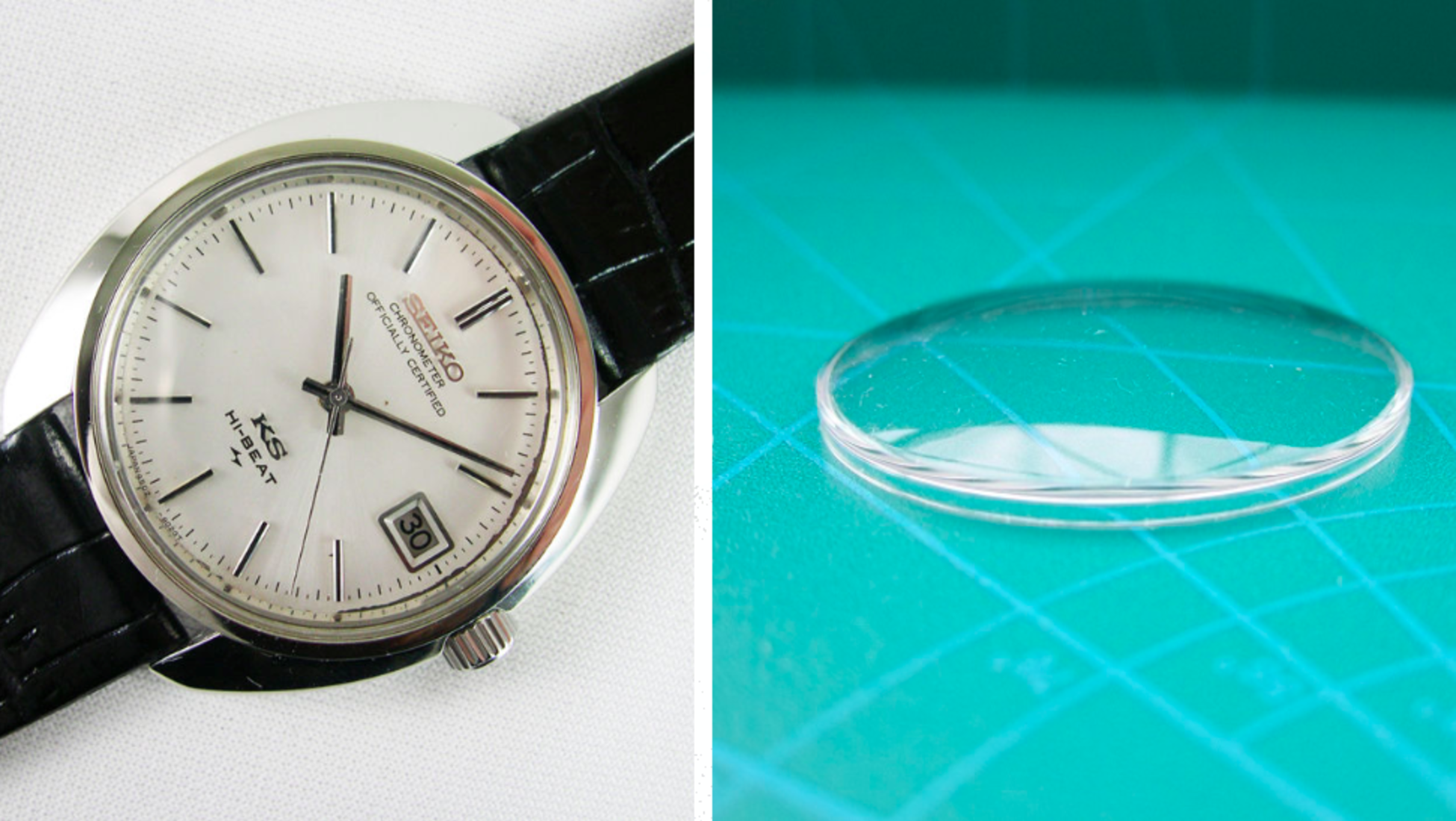 Mineral Crystal Glass
Next up is the mineral crystal, which is seven times harder than acrylic crystal and is found in most mid-range designer watches. Mineral crystals are glass crystals that have been heated or chemically treated, making them tougher in order to withstand scratches. Although they are not the most scratch-proof on the market, mineral crystals have to be held in extreme conditions in order to crack or shatter. Despite this, there are not too many differences between mineral crystals and those at the top of the market aside from the price. Even if your mineral crystal face did take a beating, a replacement would be quite affordable. It is no surprise that many designers choose this material to protect their timepieces, given that they offer scratch resistance and affordable repair.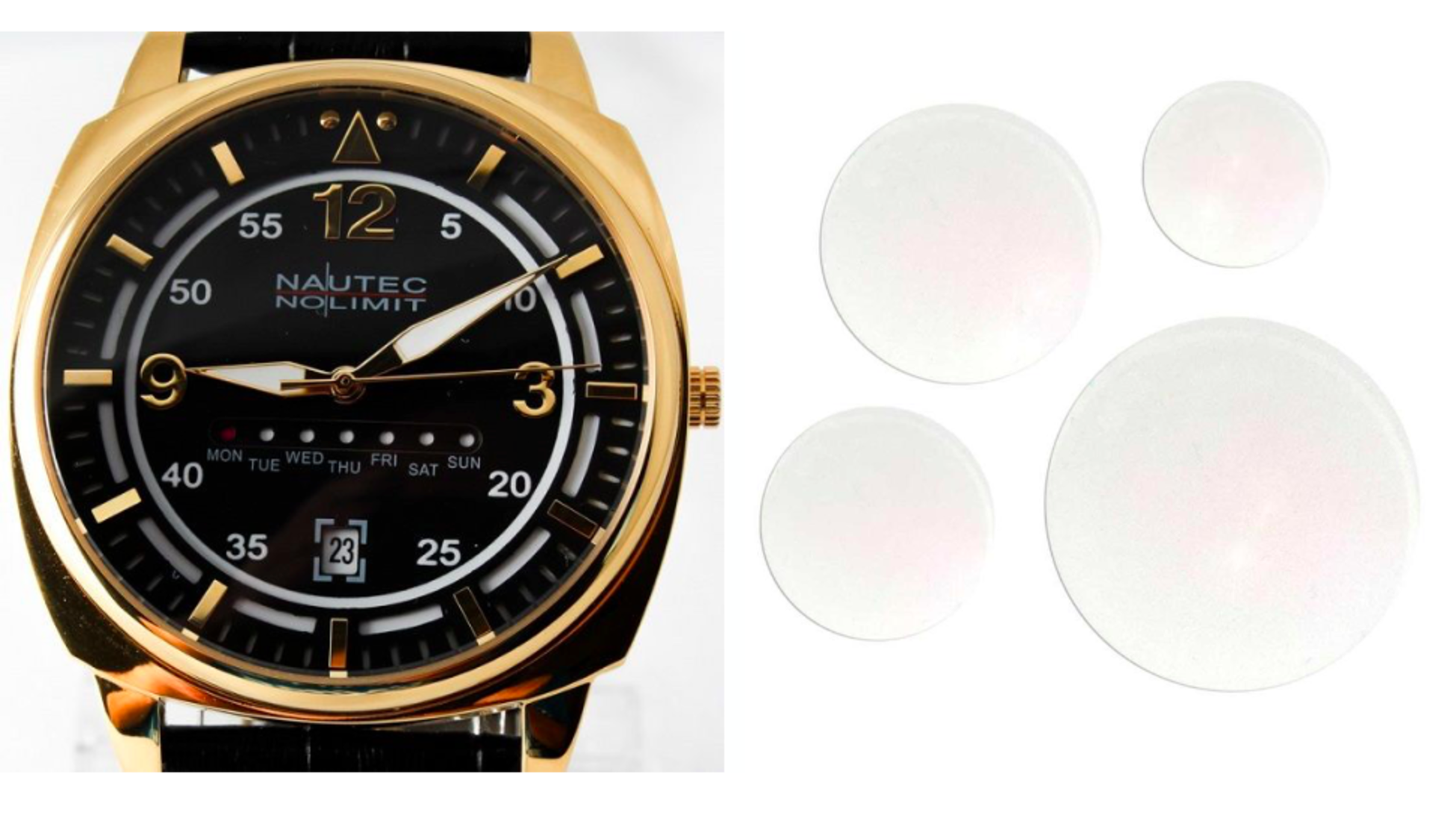 Sapphire Crystal Glass
At the top of the range is Sapphire crystal and it's easy to see why. Sapphire crystals are three times harder than mineral crystals and only slightly fall behind diamond on the Moh scale, which measures the hardness of the material. As sapphire crystal is found in most luxury watches, it is no surprise that this is the most expensive crystal on the market, but you get what you pay for and sapphire crystal can definitely be worth the money. Sapphire crystals are scratch-proof and resistant to cracks and breakages. In fact, the only other material that would be able to scratch it would be another sapphire or a diamond. The term 'sapphire' can be misleading, sapphire crystals are not formed from a natural sapphire, but rather a synthetic compound with the same properties, which is what gives the crystal its tough properties. Although sapphire promises to protect, a replacement would cost more than a new mineral crystal, but with this level of strength, breakages are unlikely.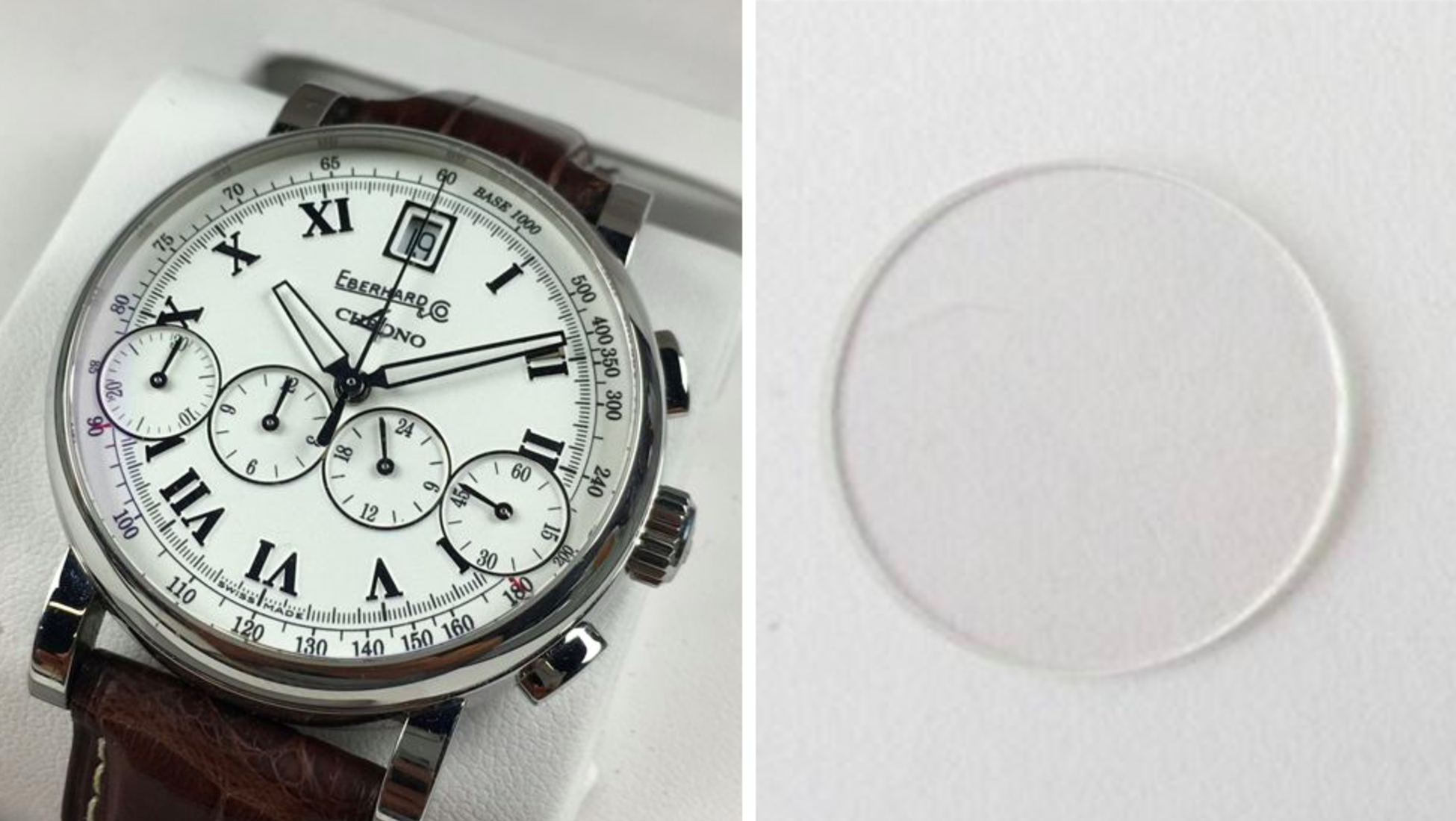 Whether you're looking for a top of the range watch with a scratch-resistant face that promises to protect in all conditions, or whether your outdoor lifestyle needs a shatter-proof acrylic crystal to match, there is a watch waiting for you. Head over to our Watches auction now where you can find watches with these top three crystal faces and more. It's time to protect your timepiece.