Well known for its reputation of class, opulence and fizzy fame, Champagne holds an undeniable and eternal quench for the rich, famous and collectors of this world. So where do the most desirable bottles of bubbly end up? At auction, of course. Discover the top 10 most expensive bottles ever sold!

10. Moët & Chandon Dom Pérignon Charles and Diana 1961 - €3,666
1981 saw the wedding of the century as Great Britain's Lady Diana and Prince Charles tied the knot. The champagne of choice for their wedding reception was the 1961 Vintage Cuvée Dom Pérignon and for the occasion, last remaining 99 bottles and 12 magnums were brought over from France. It was believed all of the Champagne was consumed at the wedding, but a few of the magnums later turned up and one was sold in America for $4,309 (€3,666).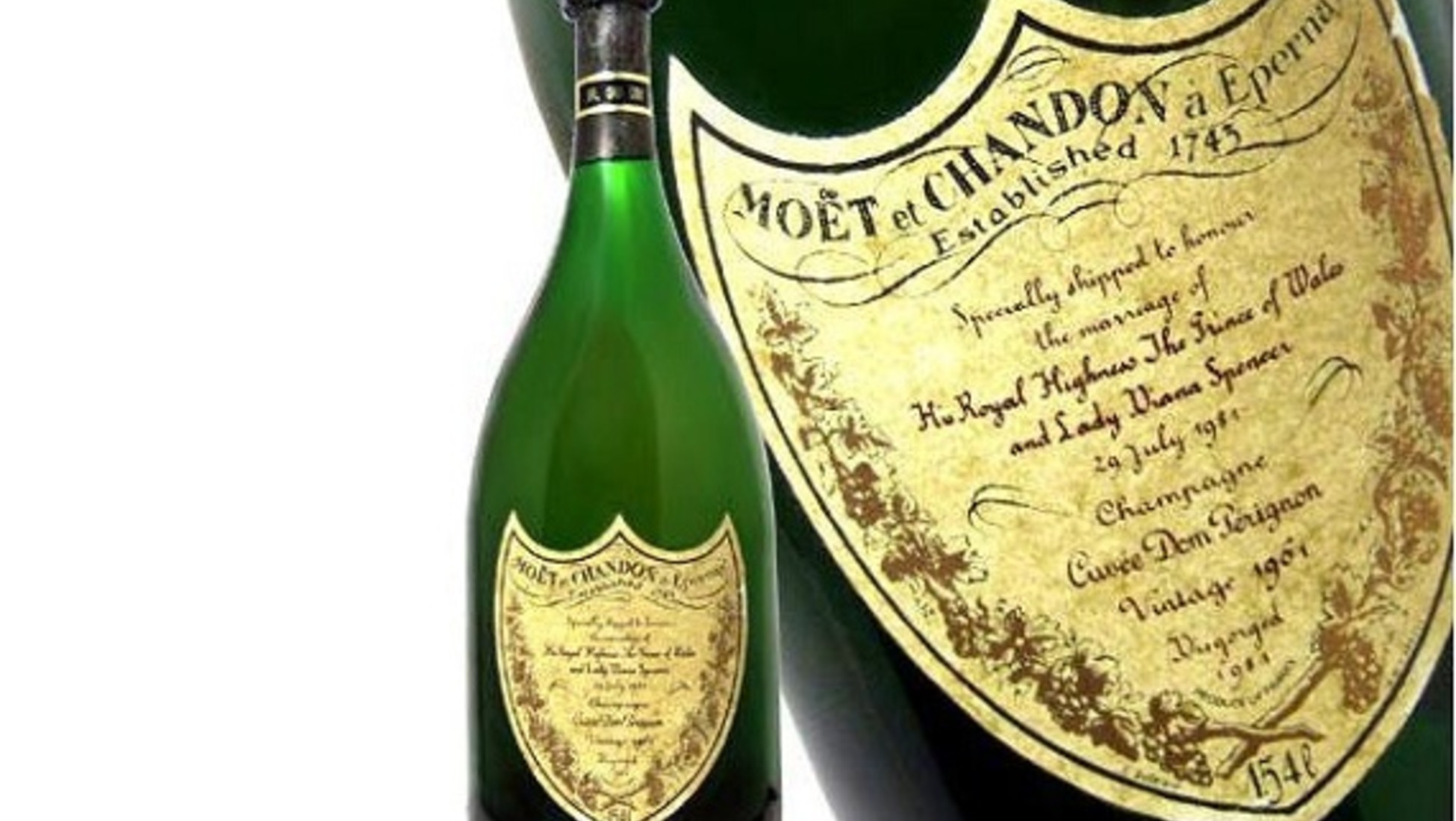 Image Source: Lottery24
9. Boërl & Kroff Magnum 1996 (1.5 litre) - €4,600
Next up on our list is a Champagne from a little known luxury brand founded by two young men who knew nothing of the winemaking business before launching this impressive tipple. With the help of 3 small adjoining, southern-facing pinot noir vineyards in Champagne's southerly Aube Valley, the men went on to make fantastic products of which it's been said: "If it's not exceptional, it can't be Boërl & Kroff."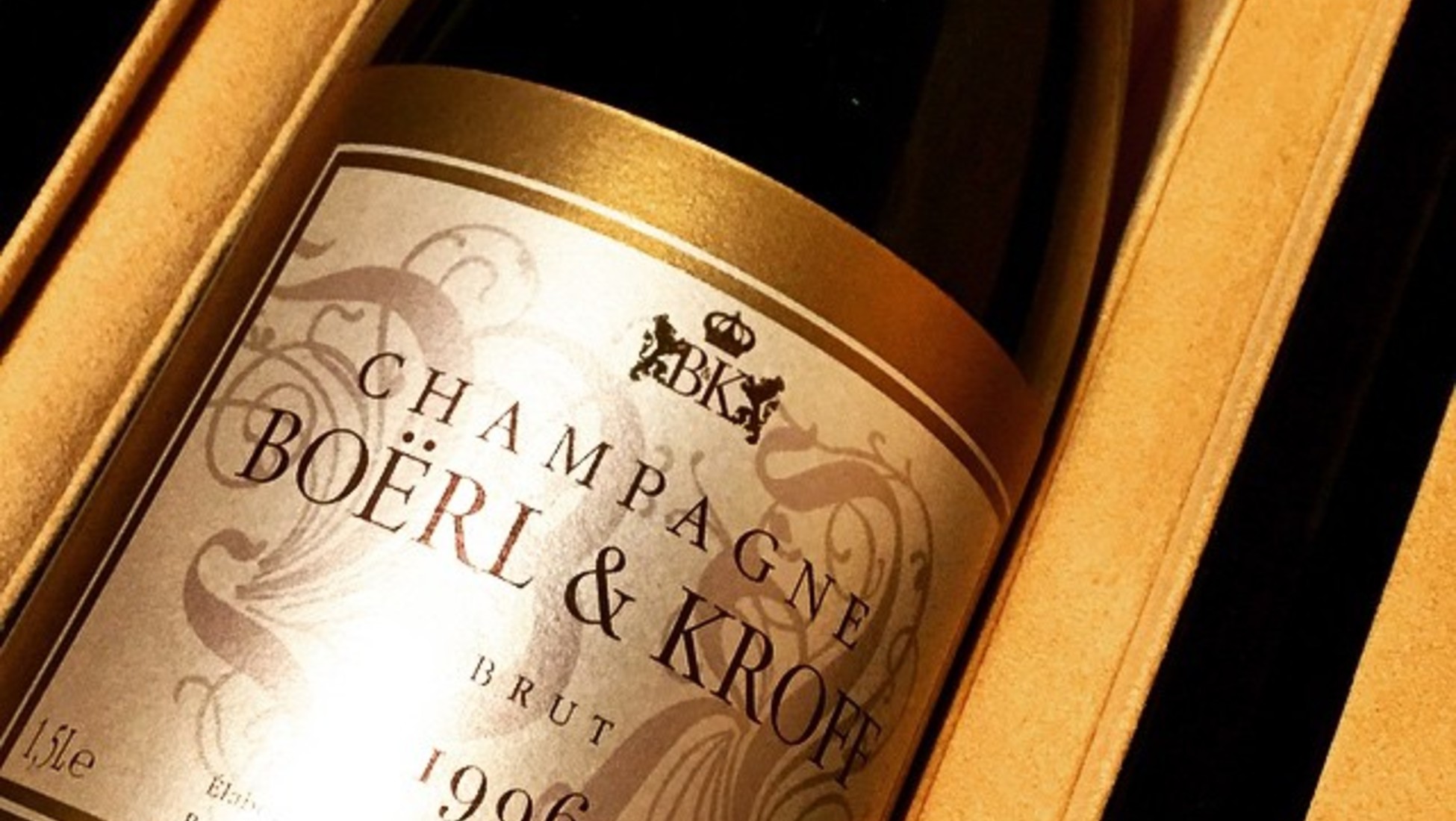 Image Source: DrinkSomewhere
8. Dom Pérignon Rosé by David Lynch (Jeroboam, 3 Litre) 1998 - €10,500
It's all about the name for Dom Pérignon as one of their most expensive bottles of Champagne has been designed by the legendary film director David Lynch. Only 10 bottles of the 3-litre size were made, making them very rare and valuable. If you would like a taste of the man behind the iconic films 'Blue Velvet' and 'Mulholland Drive', then you better be ready to pay the price!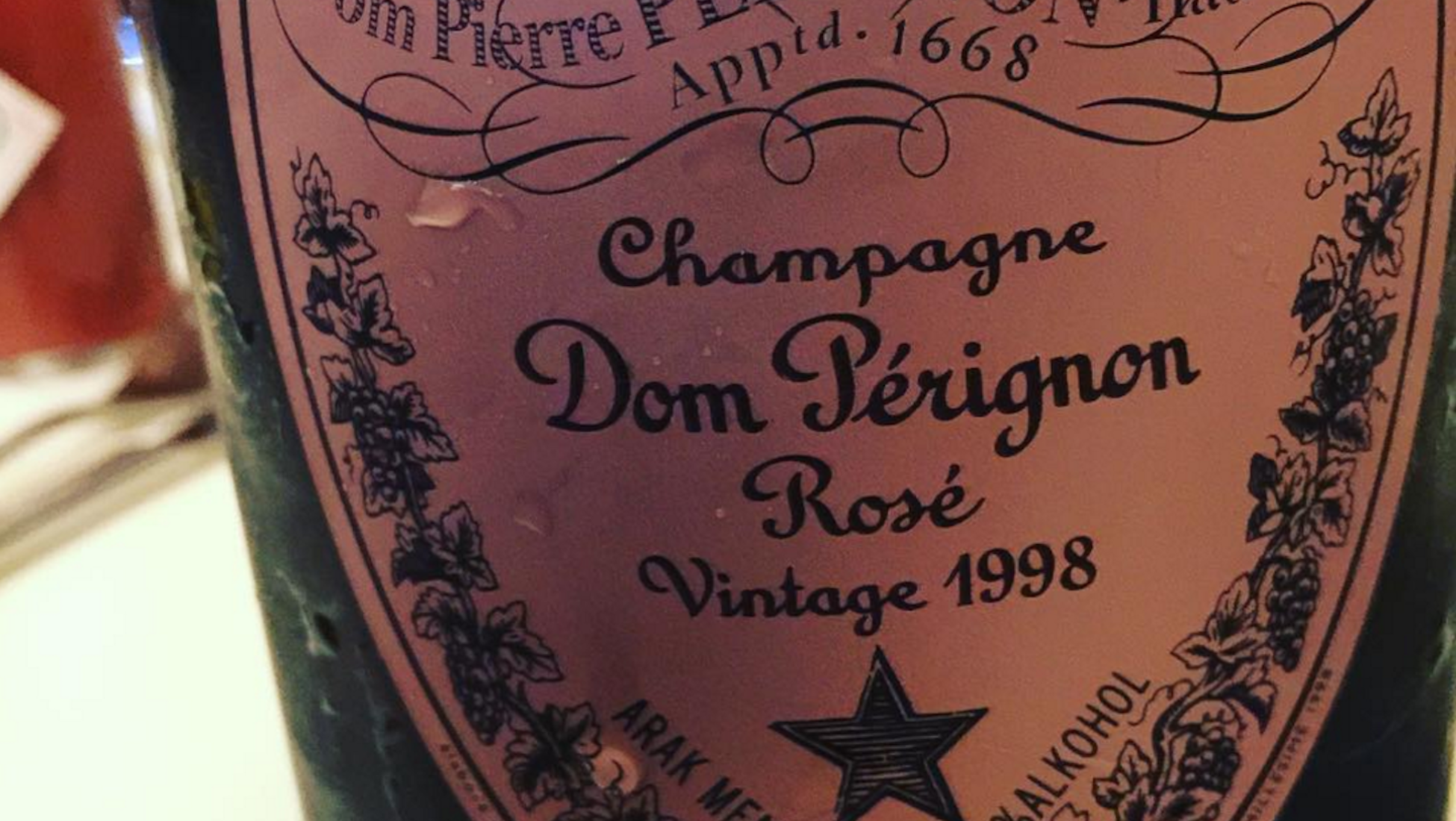 7. Krug Collection 1937 Signed by Henri and Remi Krug - €14,777
From 1977 to 2002, Henri Krug ran his family's famous champagne vineyard. He's the main man behind the creation and quality of the elite Krug Champagne that is enjoyed all over the world today. His brother Remi introduced Krug Rosé, Clos du Mesnil and Clos d'Ambonnay to the family's collection. In 2012 a bottle of the prestigious champagne from 1937, signed by the Krug brothers themselves, sold at auction for an impressive €14,777!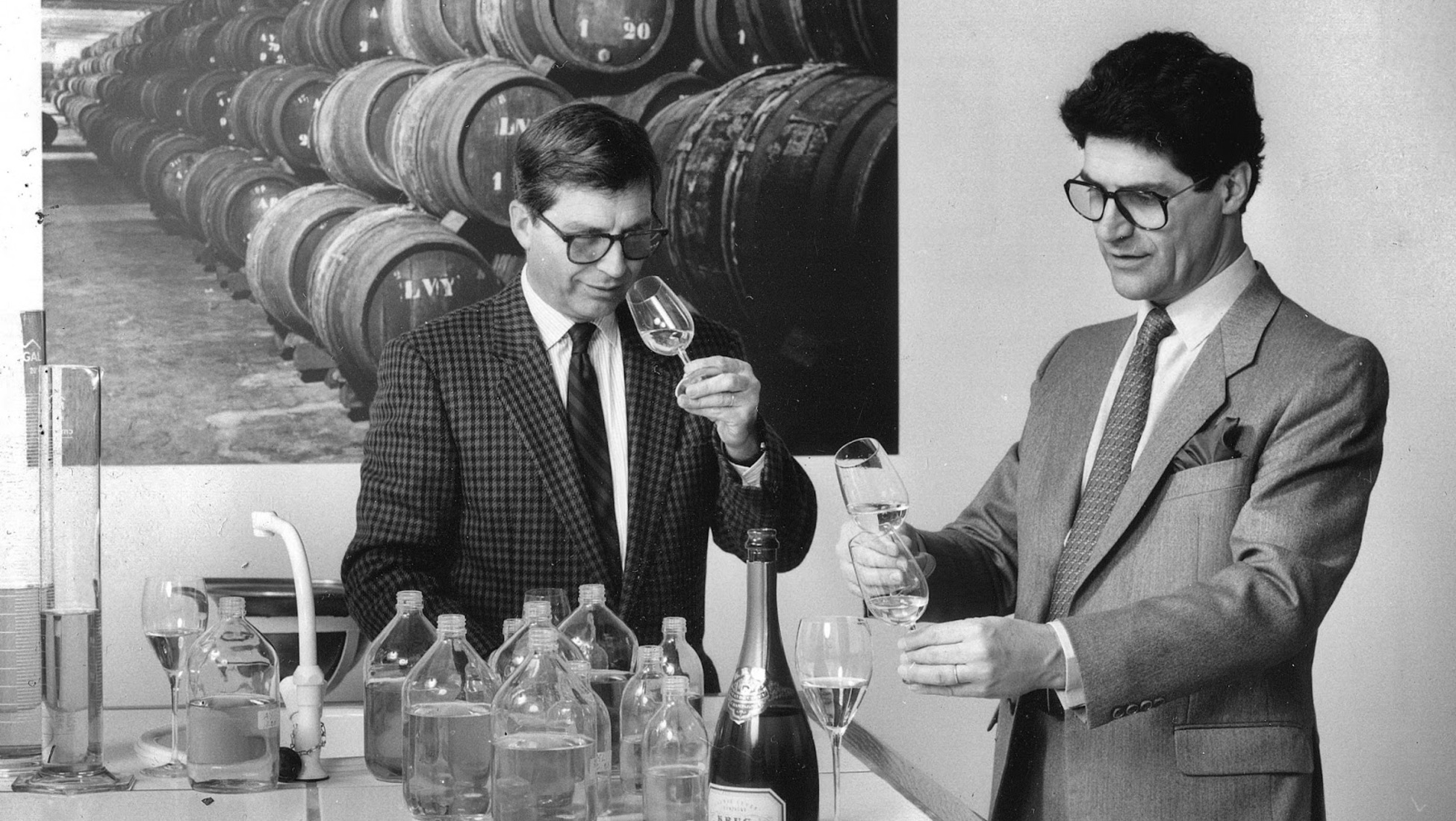 Image Source: Drinkster.Blogspot
6. Methuselah Louis Roederer, Cristal Brut 1990 Millennium Cuvée - €16,580
Produced specially to commemorate the millennium, the special deluxe Cuvée of the 1990 Cristal does not disappoint. With a unique blend that was only made once and released solely in the Methuselah (6-litre) format, this bottle did well at auction. Only 2,000 bottles of the sparkly stuff were made, which means the bottles are becoming harder and harder for collectors to get their hands on, which pushes the value up and up!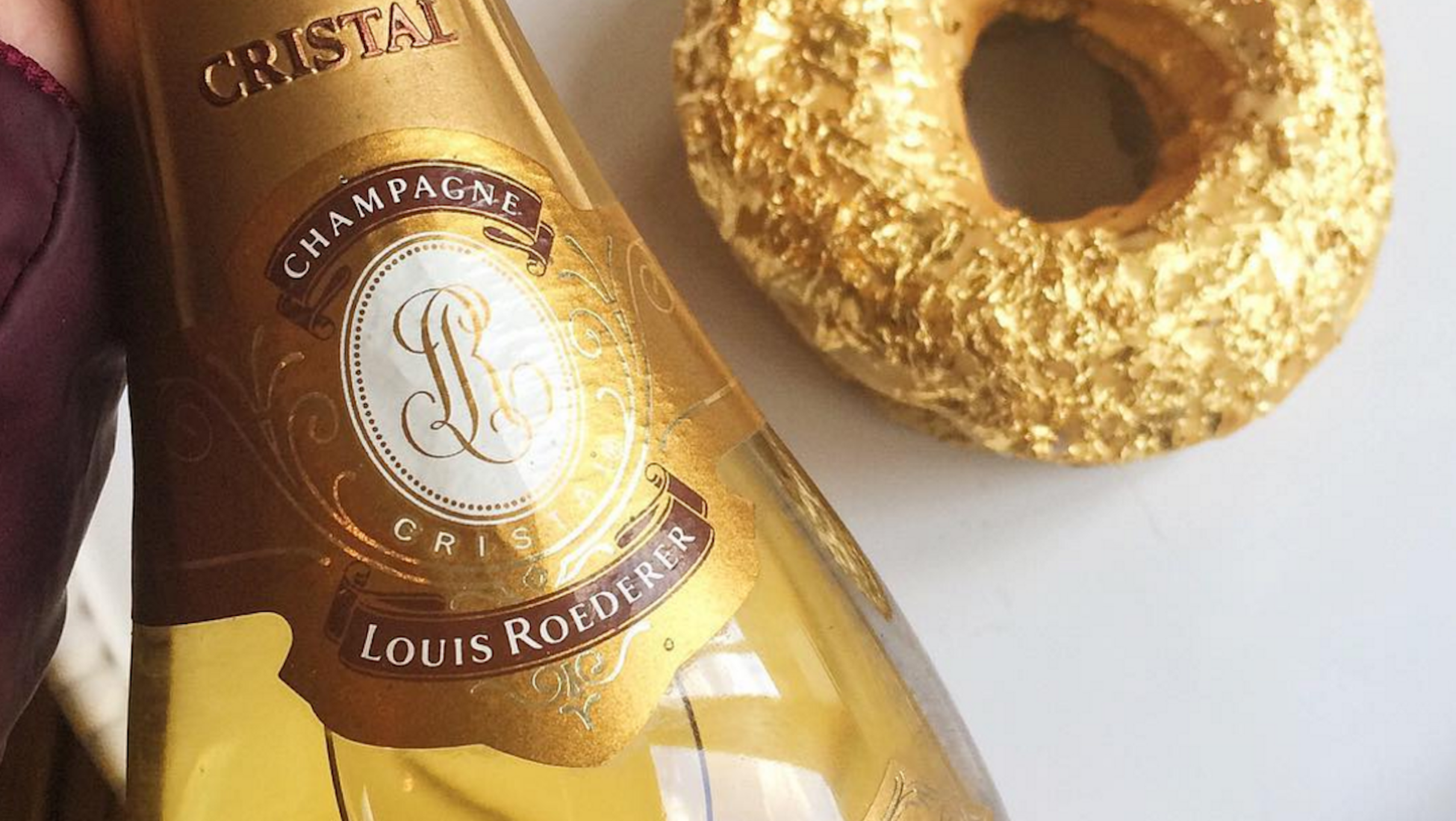 Photo: @indulgenteats / Instagram

5. 1928 Krug Collection - €18,700
This is the second Krug on our list and this time, it's a 1928 vintage. When the 1928 bottle of Krug Collection was sold at auction in 2009, it set the record for the most expensive bottle ever sold. Described as 'one of the greatest Champagnes ever made', it is no surprise that it smashed all records and was sold for such a high price. But will we see a third Krug appear on this list? Keep reading to find out!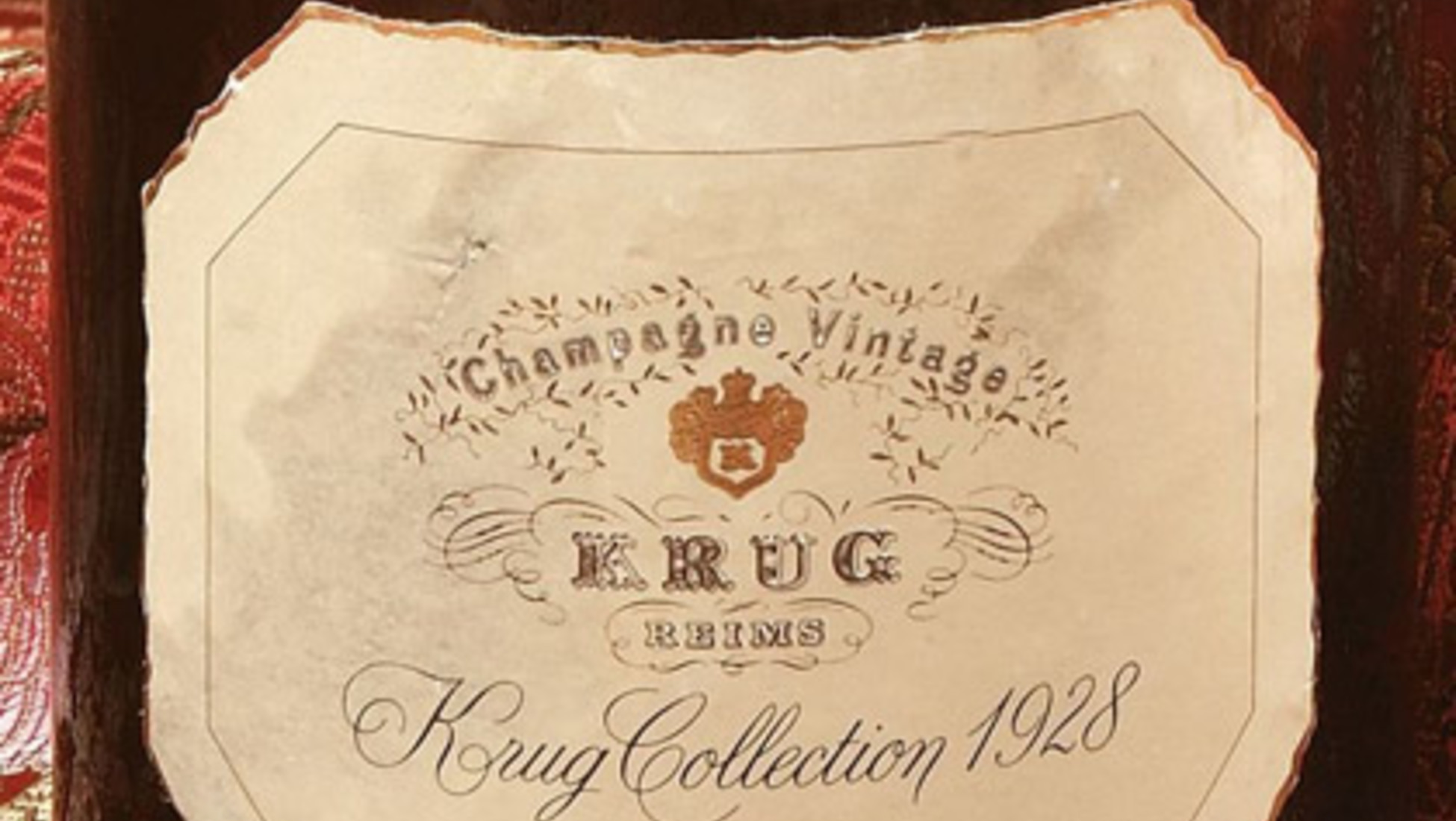 4. Shipwrecked Bottle of circa 1820 Juglar Cuvée - €24,000
168 bottles of Champagne were found shipwrecked in November 2010 near Finland's Aaland archipelago in the Baltic Sea. What a discovery as these bottles of Champagne date back almost 200 years and are now considered some of the most valuable on the planet. Although the exact vintage of this bottle is unknown, experts agree that it must originate from the early 19th century. The Champagne house Juglar no longer exists as the vineyard was purchased and merged into the Jacquesson Champagne house making it even more unique.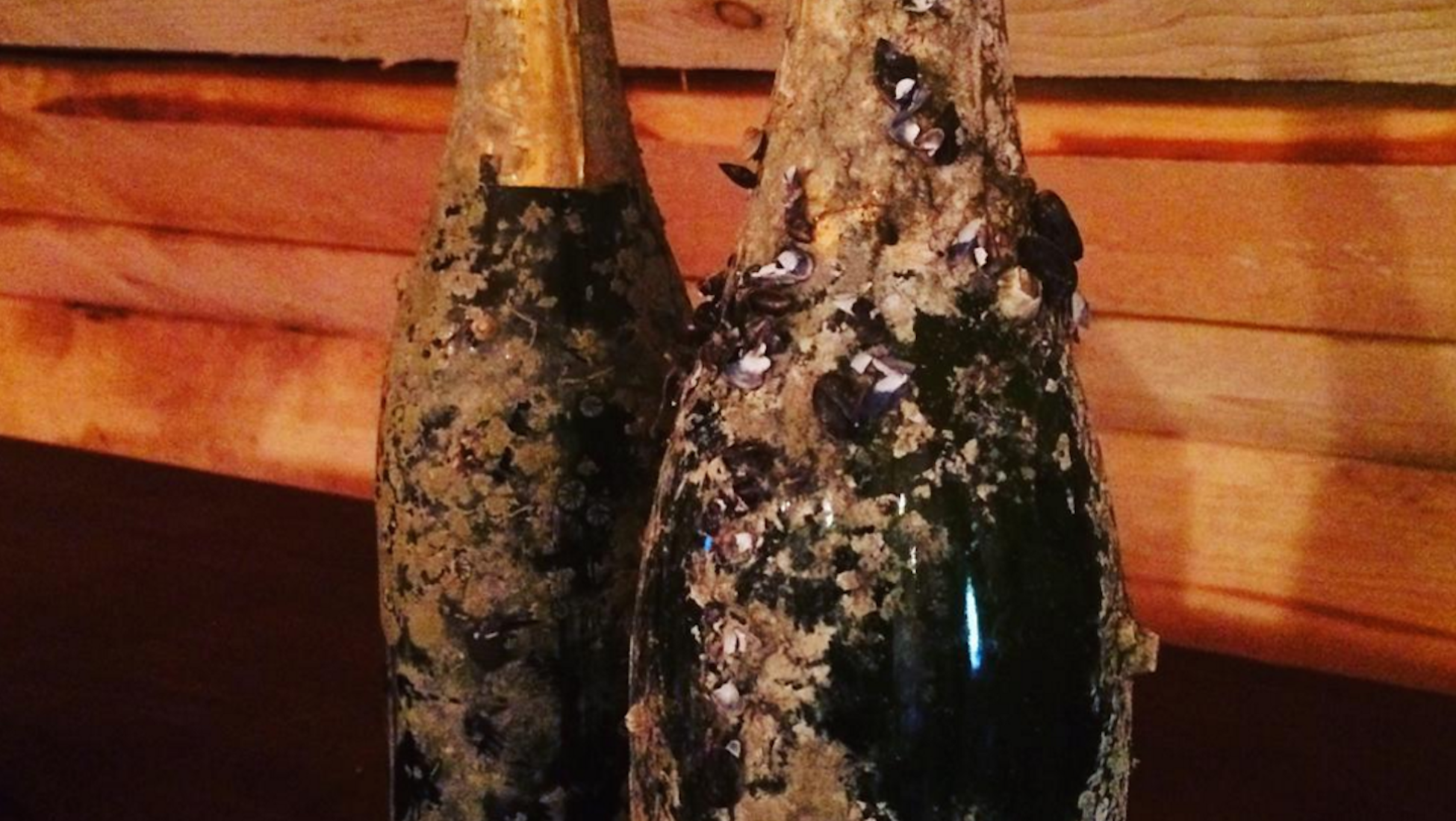 3. Shipwrecked Bottle of 1841 Veuve Clicquot - €30,000
Found in the same shipwreck as the 1820 Juglar cuvée (see above), the 1841 Veuve Clicquot is not only the most expensive bottle of the collection to be sold at auction, but is also the world's oldest bottle. All profits of the sale were donated to charities including aid for the Baltic Sea environment, marine archaeology and maritime history.
2. Dom Pérignon Rosé Gold, (8 litres) 1996 - €41,159
If one of the earlier Dom Pérignons didn't quite do it for you then how about the Dom Pérignon rosé gold edition from 1996? Only 35 gold plated bottles of this pink-coloured bubbly were produced. Labelled as a vintage rosé with smoky accents and a lingering finish, it made headlines as the most expensive Champagne to be offered for sale in any UK bar.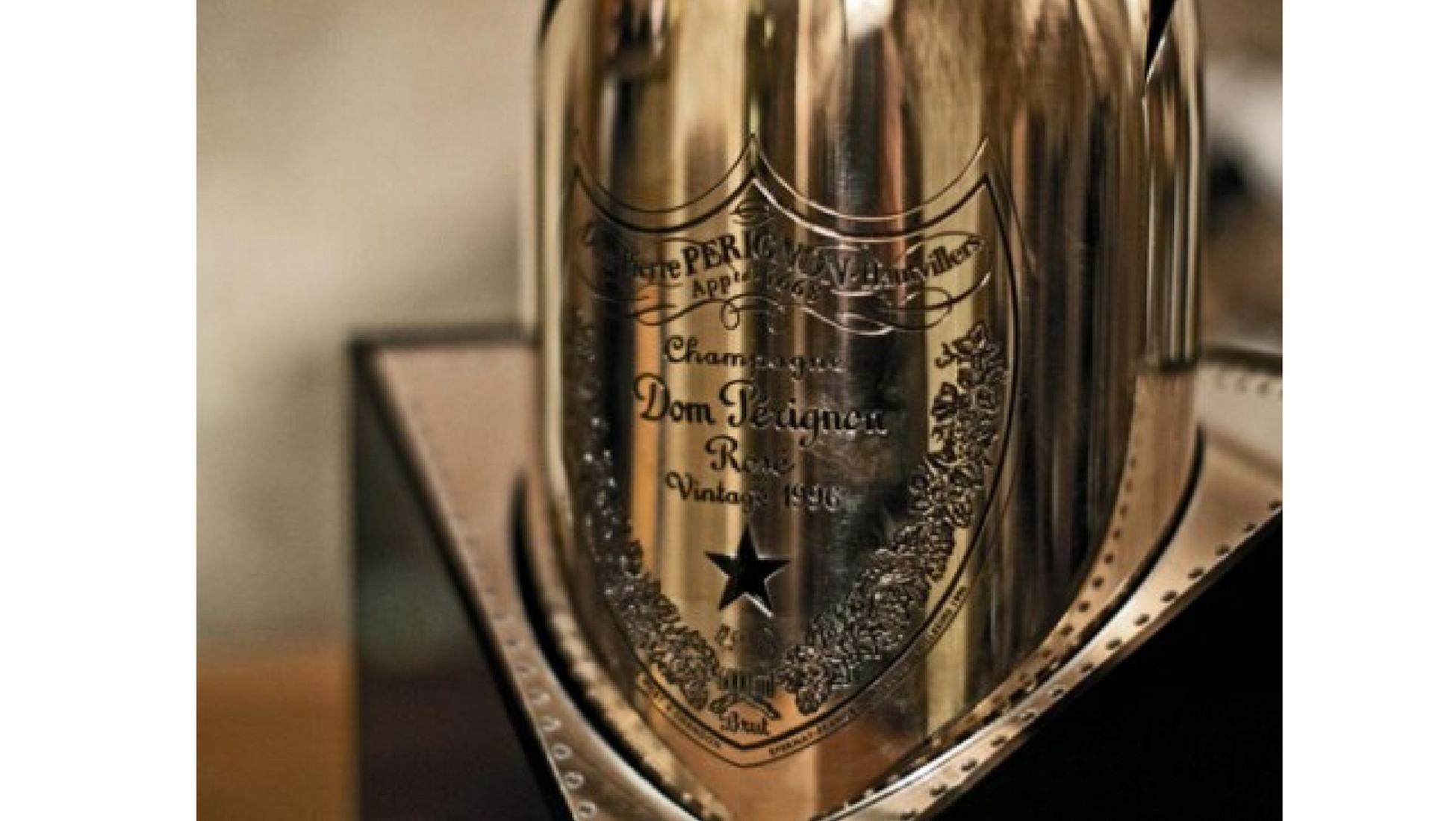 1. Gout de Diamant Brut Diamond Champagne - €1.5 Million
Don't be fooled, the high price point of this bottle comes mostly from its 19-carat diamond fixed to the 18-karat gold labels. Commissioned to create the unique bottle was Alexander Amosu, who is known for adding his shining artistry to several famous brands. The packaging may be out of this world, but the taste is too. Inside the bottle is a blend of Grand Cru Chardonnay, Pinot Noir and Pinot Meunier allowing a floral and creamy texture with an elegant and light touch. Delicious.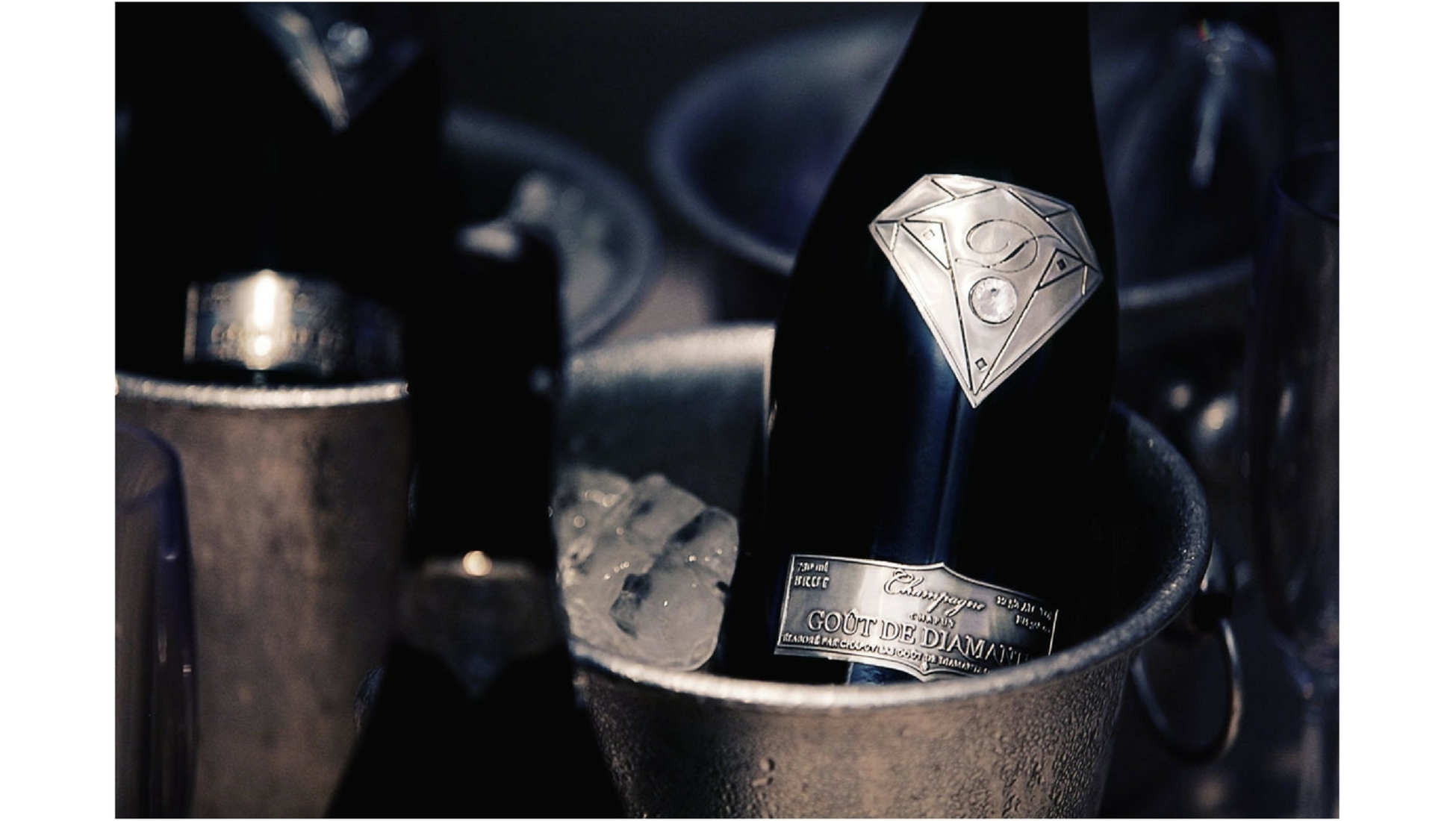 If you would like to get cracking open your own bottles of exclusive and rare champagne, then there is no better place to head then our Champagne auction where you will find an enormous range of wines and champagnes at great prices.
Looking to turn your Champagne collection into cash? Become a seller by registering for free and offer your bottles up for auction at Catawiki.