Written by Laura | 26th February 2021


Did you know that banknotes can be worth more than 10 times their face value? Depending on their historical context or sheer rarity, they can rapidly increase in value. From banknotes issued in 1368 to rare million pound notes, we've listed some of the priciest of all time.
10. 1918 Alexander Hamilton $1,000 Bill


Of the $1,000 dollar bills from the 1918 series, only around 150 are said to be in circulation. Most of the other bills in this series are held by museums (like the $5,000 and $10,000 bills) which is why the $1,000 dollar bill is so widely sought after and valuable. If you stumble upon one of these, unlikely as that may be, the bill is likely to sell anywhere between €6,781 to €8,476.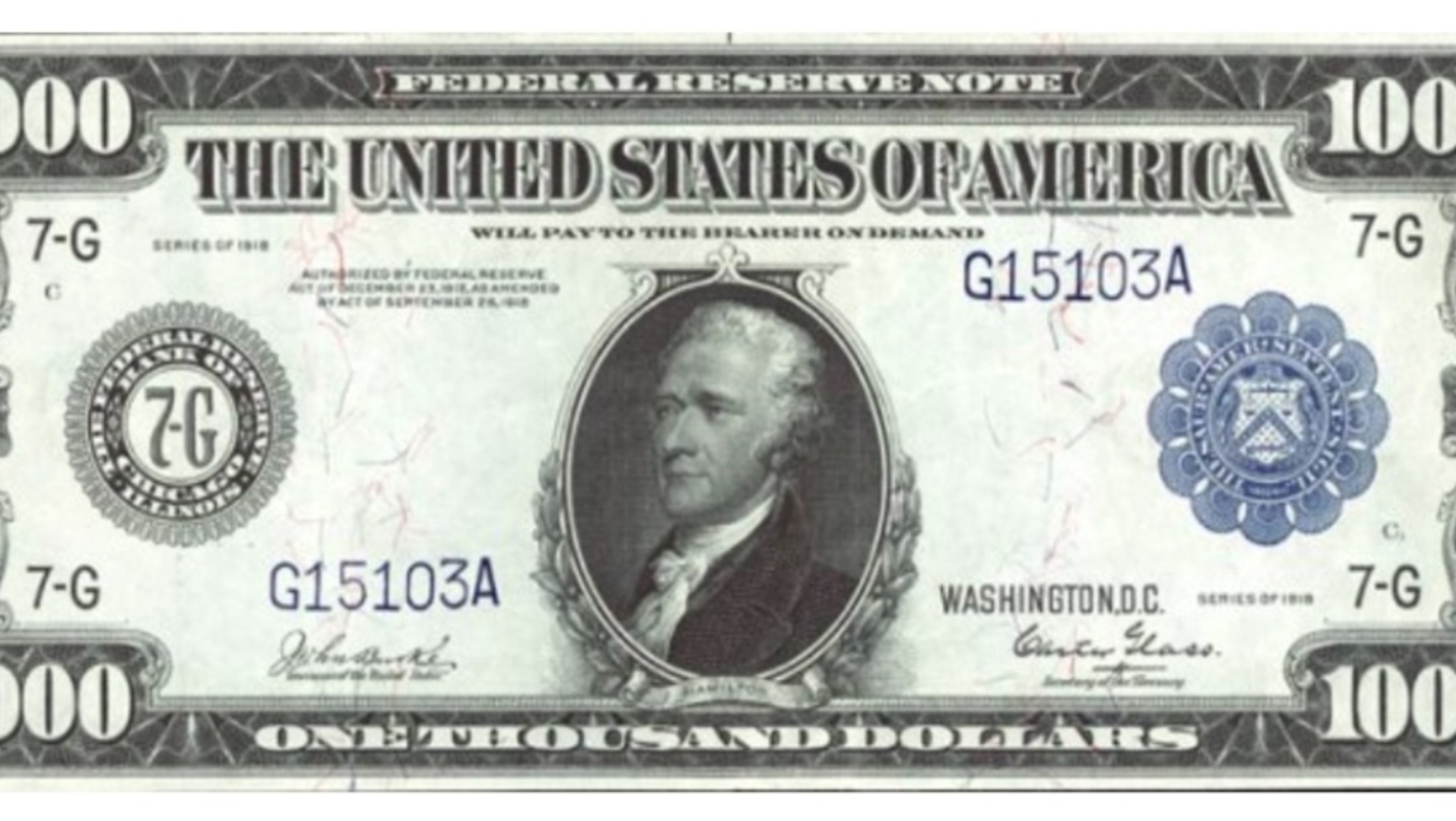 9. 1929 Bank of New Zealand Banknote

New Zealand used the sterling system up until 1967, which meant that all banknotes were printed in Europe and then shipped over. Local notes were first issued in 1934, following the establishment of the Bank of New Zealand. This early example of a local note had the written production date in the top corner with a portrait of Maori King Tawhiao and is a printer's archival specimen. It was auctioned at the Spink auction in London, selling for an incredible €9,747.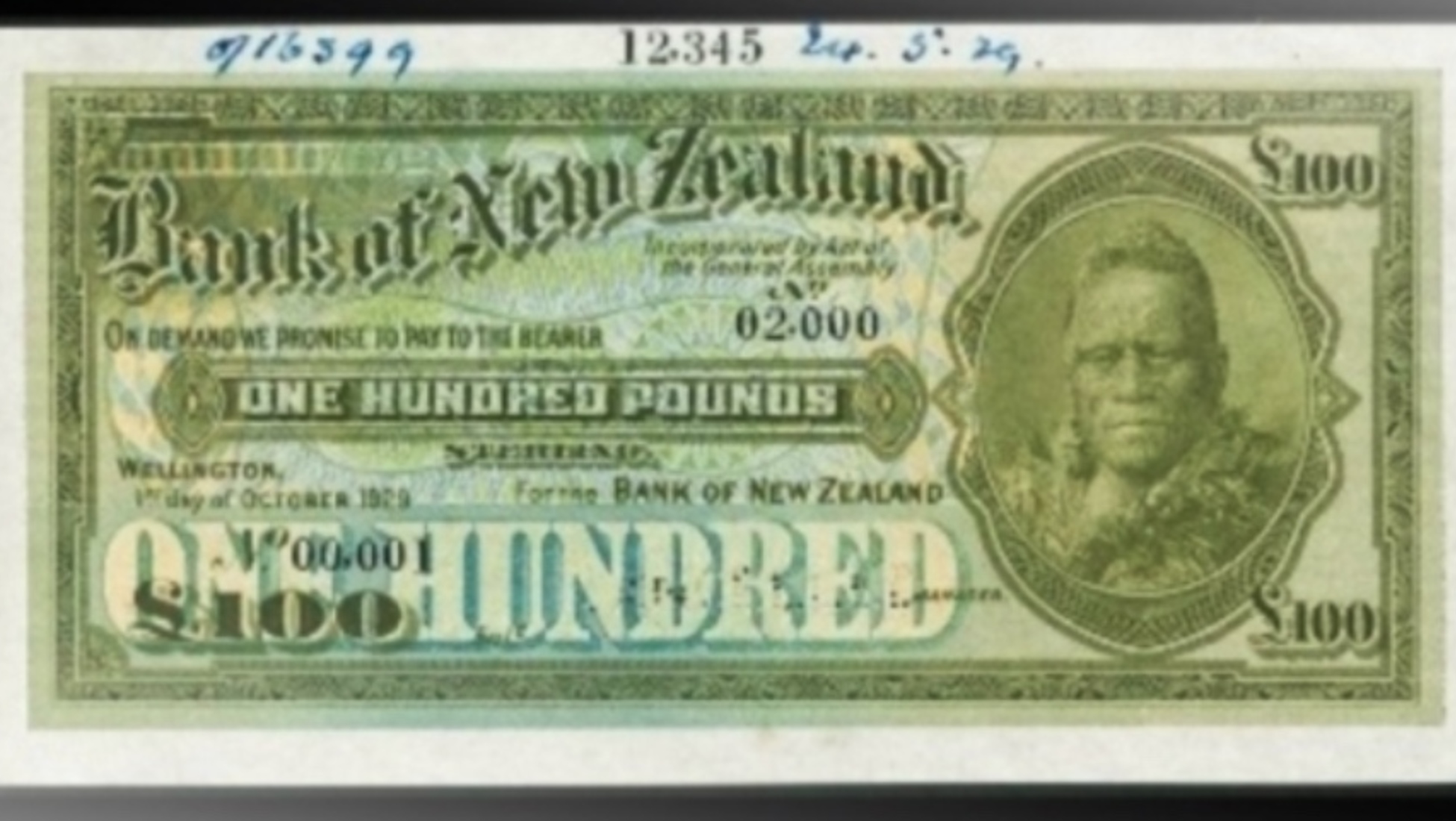 Image source: alux.com
8. Ming Dynasty Banknote

The Ming Dynasty Banknote was released between 1368 and 1398 and is one of only two large formats to exist, the other of which is displayed in a museum. It was the first banknote released worldwide. Versions of it in poor condition go for around €2000 while ones in high grades go for between €20,000-€30,000. However, this 400 cash banknote went up for auction with an opening bid of €50,854.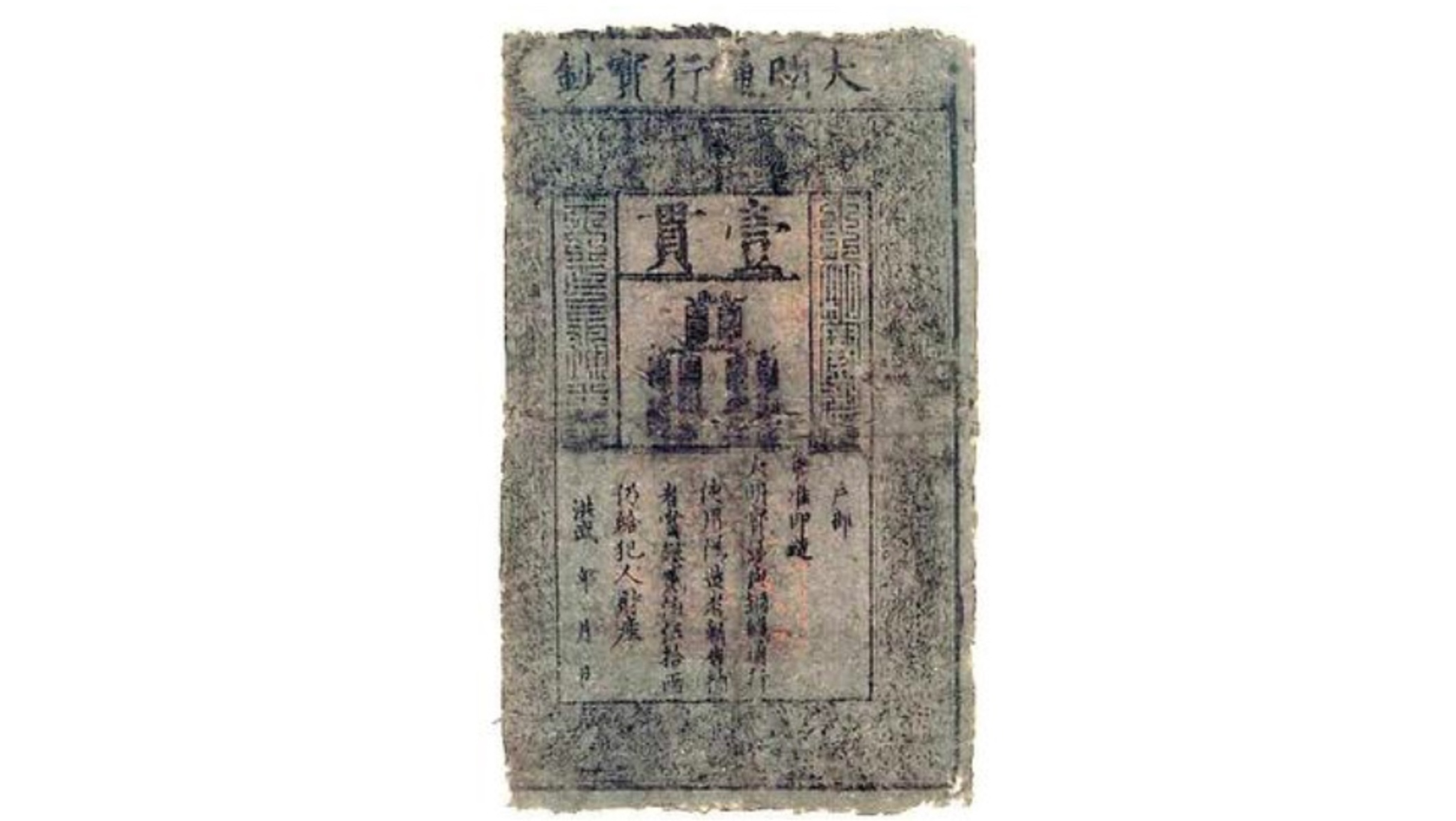 7. 200 Guilders Replacement Banknote

This Dutch replacement banknote set new records for how much somebody would be willing to pay for a banknote when in 2013, it sold for €44,280 in auction. Just two million of these 200 guilders banknotes were released between 1860 and 1921 and this note in particular is the only one known in this quality. As for the note's worth at its time of creation, 200 guilders was no small sum as workers earned about 20 guilders per week at the time.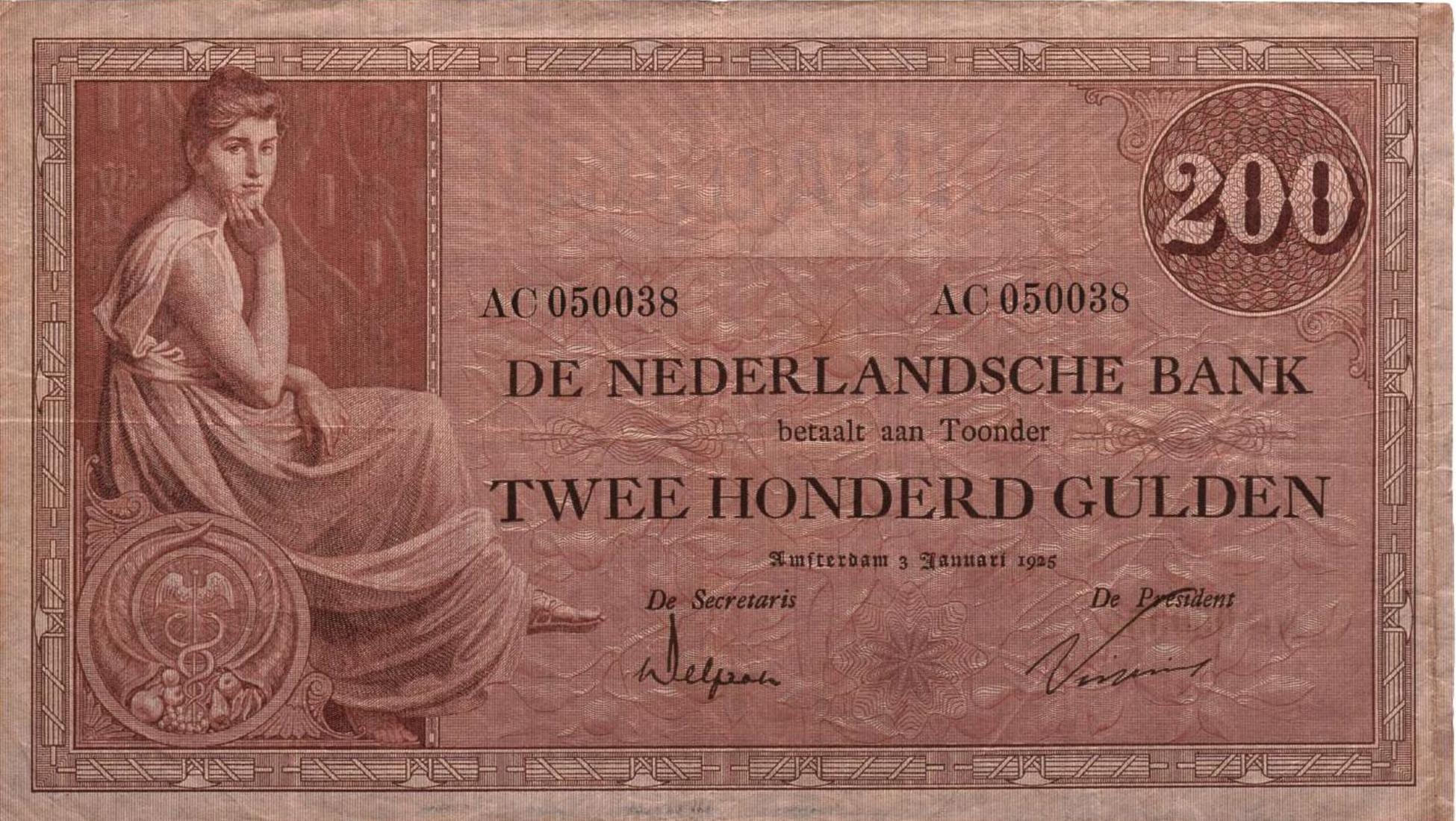 Image source: coins-stamps-rotterdam.nl

6. One Million Pound Banknote

The £1 million banknote is one of only nine to exist. These banknotes, otherwise known as 'Giants' by the Bank of England, were printed in 1948 under the Marshall Plan, in the hope of boosting the economy. One of these rare notes was sold in 2011 for €131,000. There are still eight out there and for perspective, the equivalent of a million pounds in 1903 would be £73.8 million pounds today.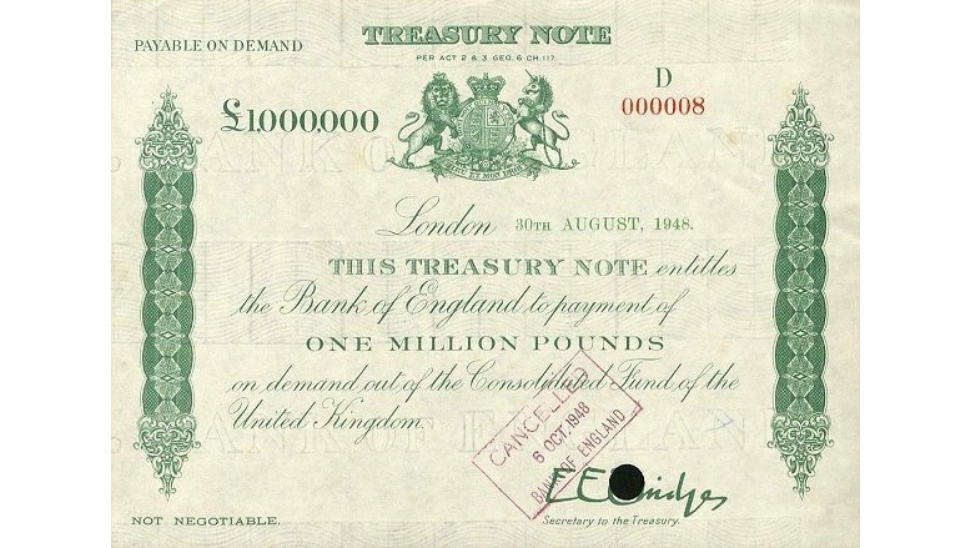 Image source: banknoteworld.org
5. Australia's First Official Banknote

There is only one bill left from the first printing of Australia's first official banknotes – a 10 shilling note from New South Wales. When Lieutenant-Colonel Lachlan Macquarie arrived in Sydney in 1809, he realised that there wasn't a stable monetary system; the bank note system that was in place was weak and bills could easily be forged. In 1817, the Bank of New South Wales opened with 100 ten-shilling notes printed on the first day. The rarity of these notes means that they're now worth around €186,612 and one sold for around €220,000 in 2014.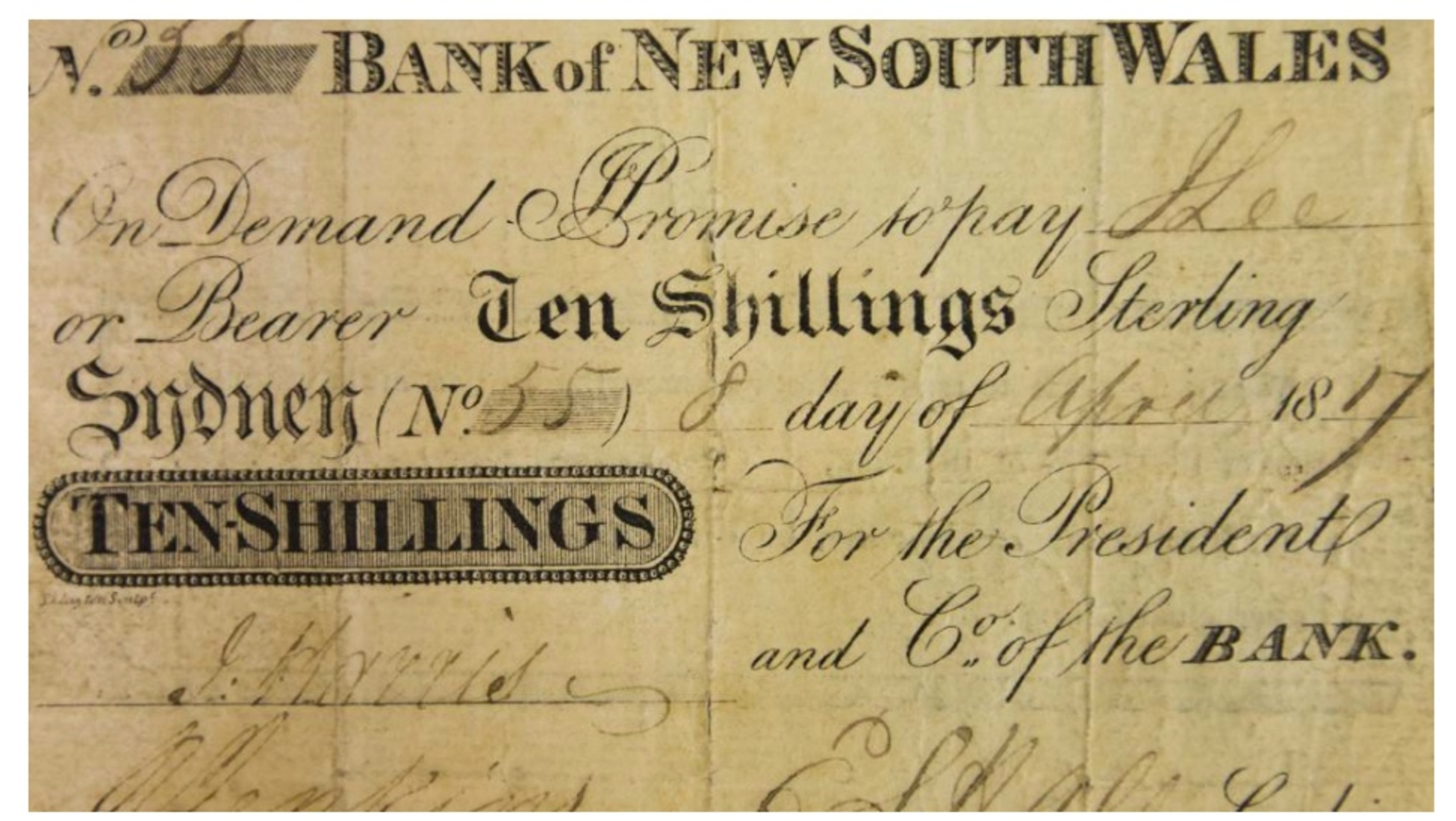 Image source: dailytelegraph.com

4. The Zanzibar 1908 20 Rupees Banknote

The Zanzibar 1908 twenty rupee banknote is the most expensive African banknote in existence, despite being printed just over 100 years ago. Given that very few of these are still around, the ones that are left are extremely rare and expensive. The highest selling price for a Zanzibar banknote was 108.000 US$ at the Heritage auction.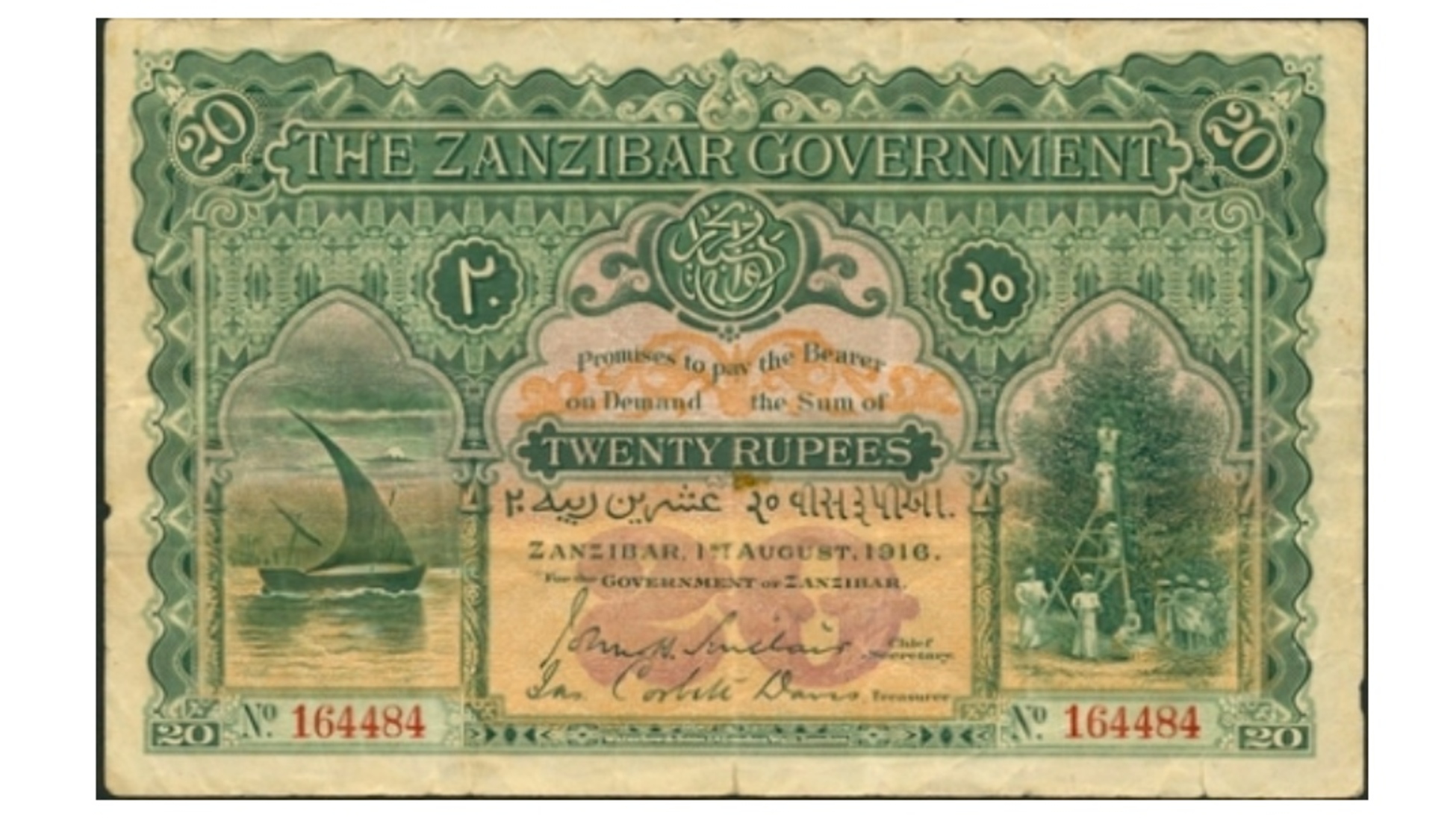 Image Source: antiquemoney.com
3. 1924 Australian Banknote

When this rare 1000 pound Australian banknote was sold for €890,000 in 2008, it set the record for the most expensive Australian banknote ever sold. This is the only known note to be outside of a museum.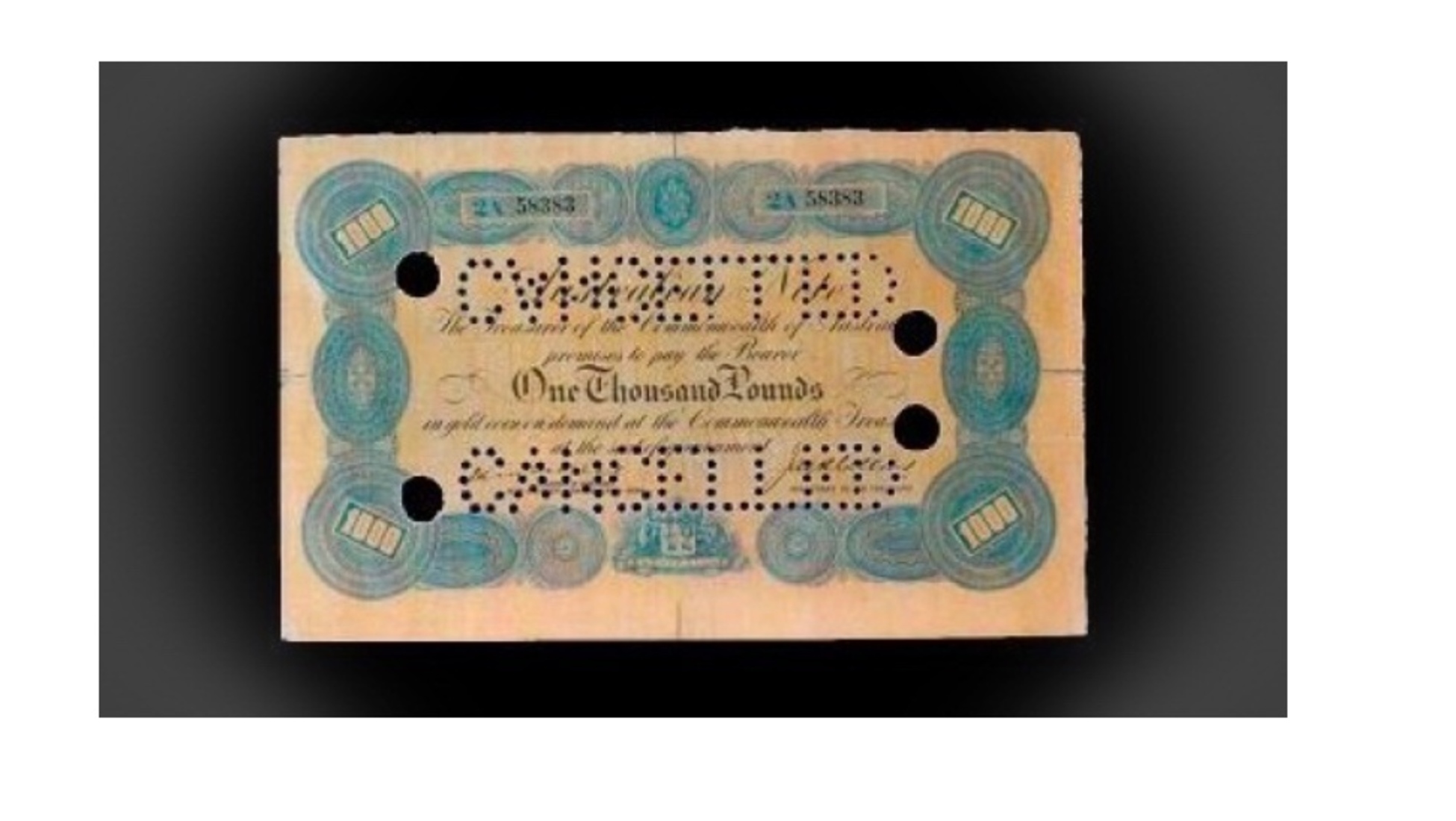 Image source: alux.com

2. 1891 Red Seal $1,000 Bill

This note has made history. Sold for €2,120,531, it broke the all-time record for the most expensive US bank note to be sold in auction. It's believed that only two are in existence and was originally expected to sell for only €1,696,569, given that it was last sold for €1,142 in.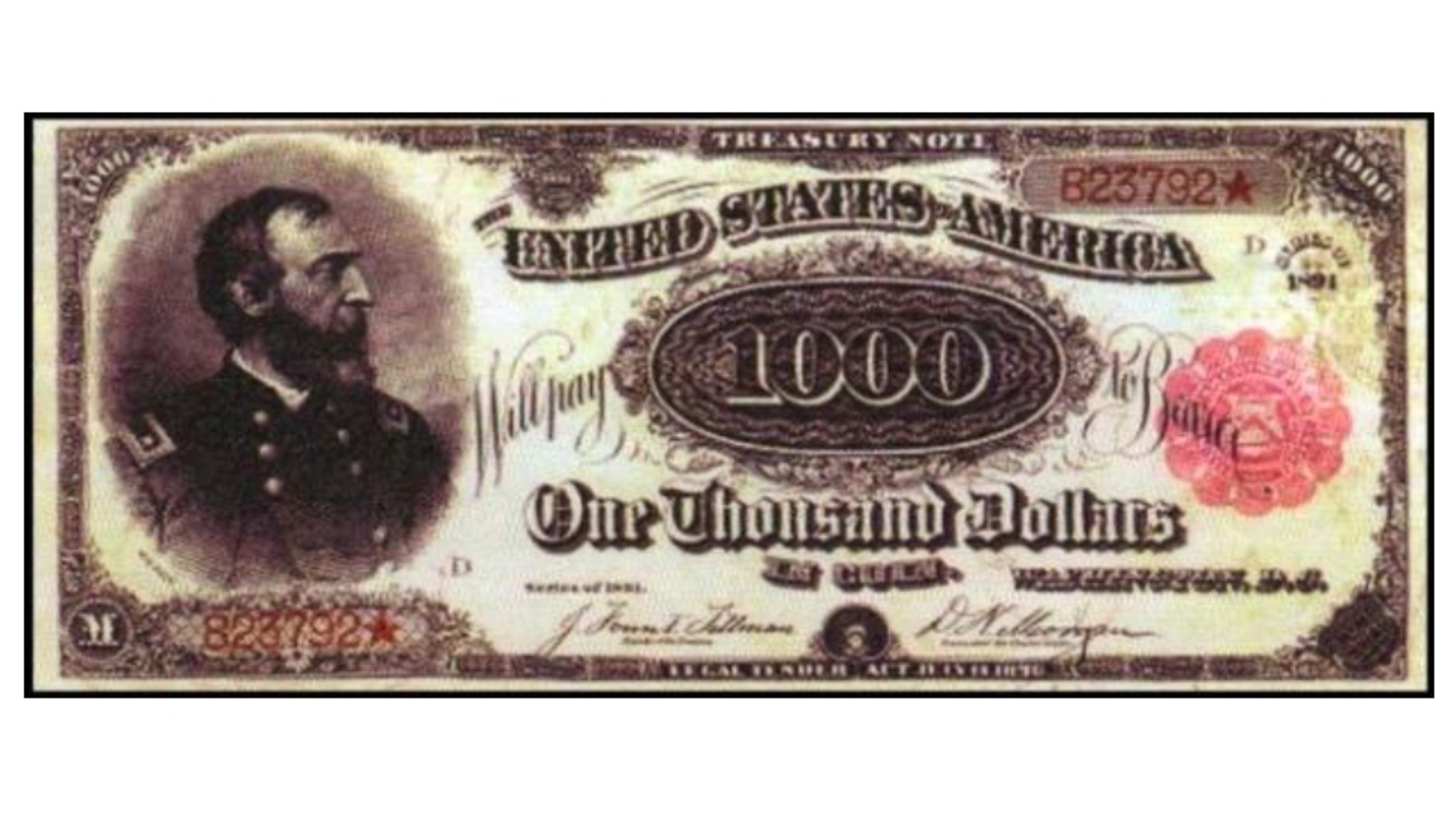 Image source: oldcurrencyvalues.com
1. 1890 Grand Watermelon Bill

The 1890 Grand Watermelon Bill is the rarest and most famous of all US currency notes. When it was sold for €2,791,803, it became the most expensive banknote in the world. Despite its playful name, which comes from the fact that the large zeros on the note look like watermelons, this note is an icon of American financial history known worldwide.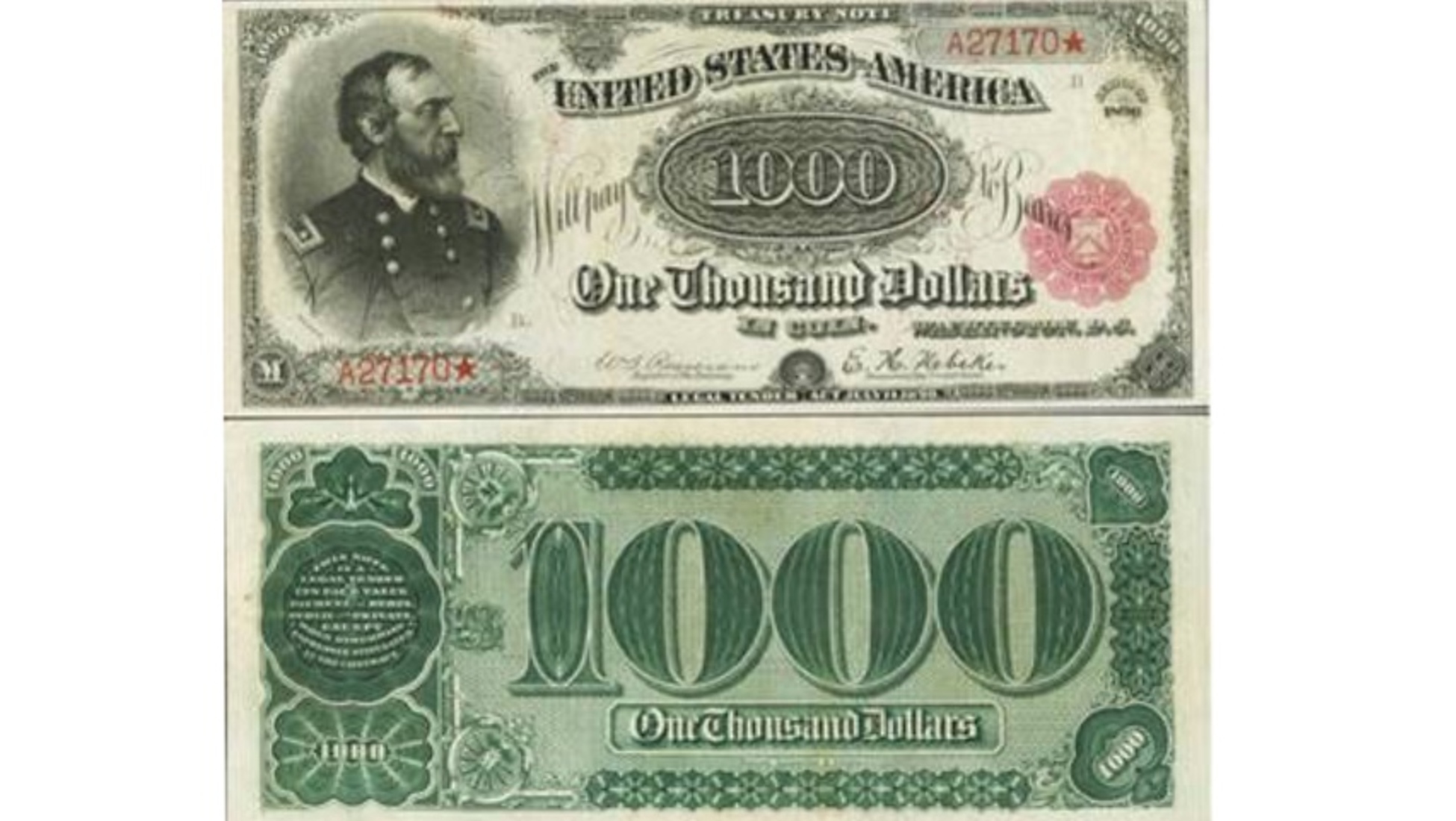 ____________________
Explore a range of rare banknotes in our weekly auctions. Or register as a seller on Catawiki and start selling banknotes today.
Discover more Banknotes
You might also like:
The most expensive stamps in the world
How to determine the value of your stamps