Last updated April 12th 2022| In collaboration with Watch Expert Tom Tombeur
Rolex watches are world-famous for their performance and reliability, can generate a tidy sum at auction. At just 24 years old, Hans Wilsdorf founded the famous brand of opulence in 1903 in Switzerland. Today the company is regularly ranked as one of the world's most valuable brands. Luxury at its finest, we've explored five of the most interesting
Rolex
watches
ever sold.
5) Jean Claude Killy Circa 1951 - €321,079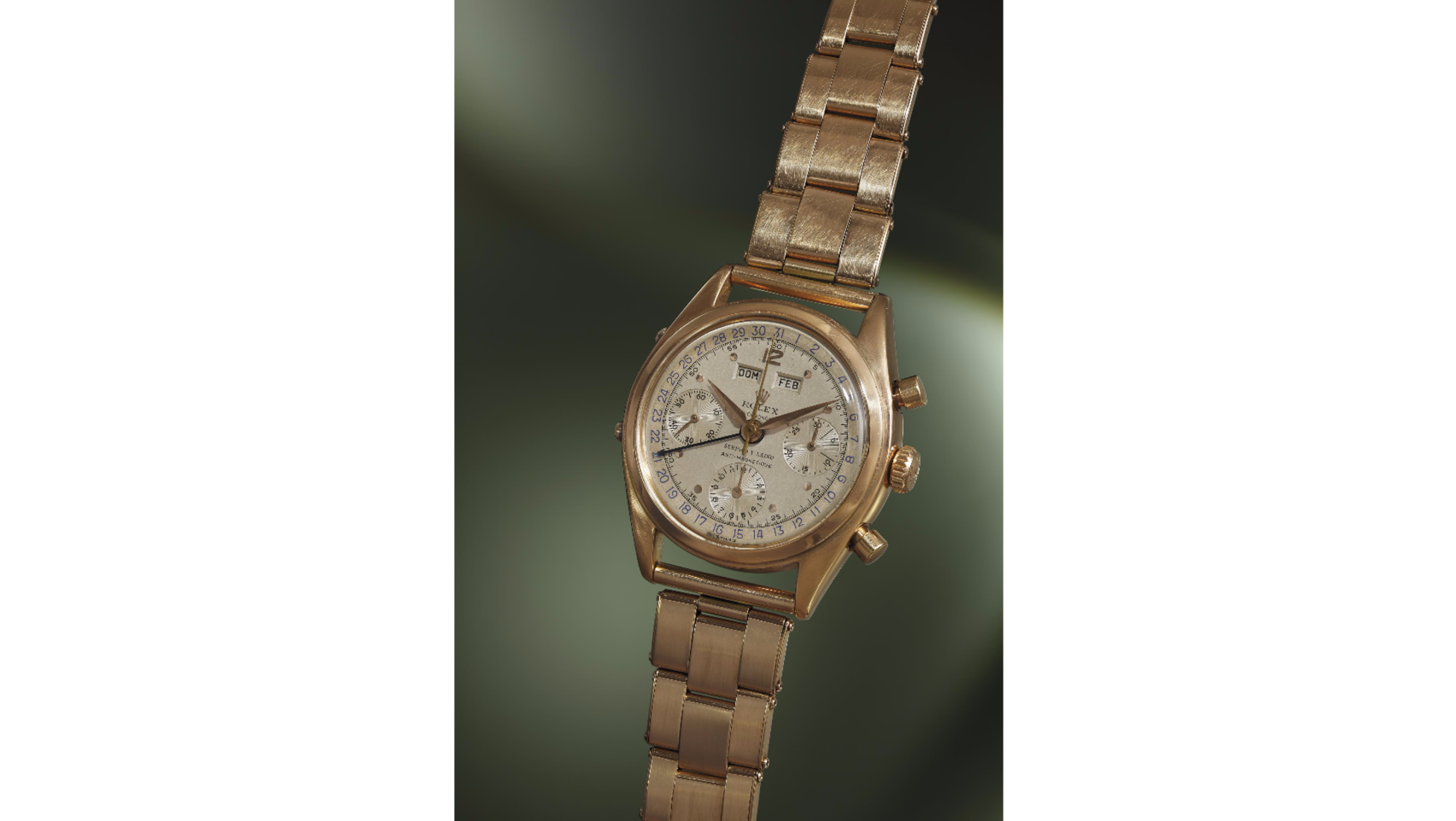 Jean Claude Killy

Before the 'Killy' - Rolex had never before featured a full calendar and chronograph on any of their designs. And they've never done this since… making this stunning feature watch the one and only Rolex model of its kind. Named after champion sportsman and Rolex ambassador Jean-Claude Killy, Rolex offered this model in yellow gold, steel and gold combinations, and most exclusively, in pink gold, like this one.
4) Cosmograph Daytona "Paul Newman" 1969 - €402,171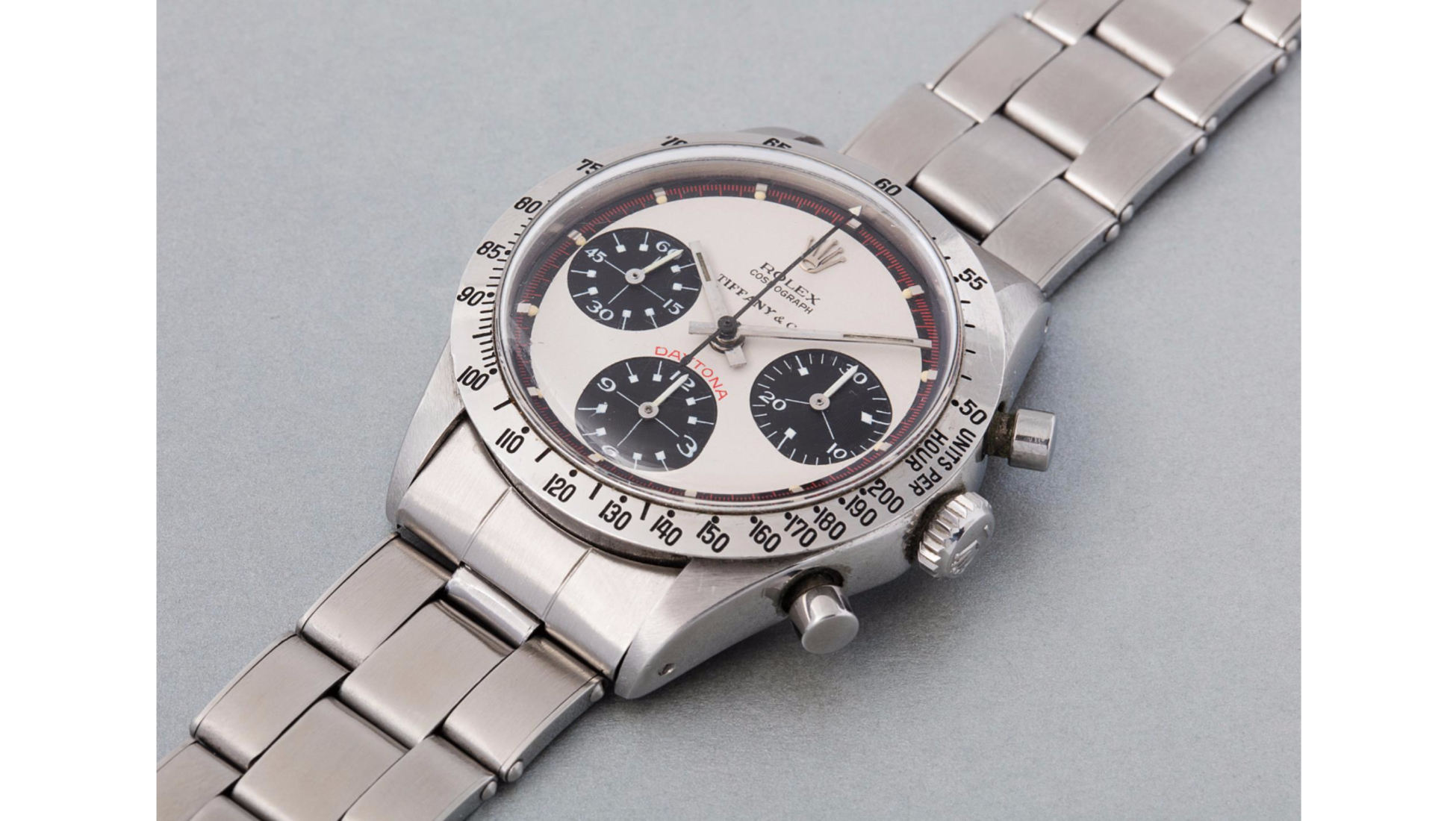 Rolex Daytona

A vintage manual wind Rolex Daytona is a very rare watch and the so-called Paul Newman execution of this model is only obtainable for a very select few. In fact, a Tiffany & CO signed Paul Newman Daytona is the holy grail for a lot of collectors. Very few retailers were allowed to have their name printed on the dial and Tiffany is probably the most iconic one.
3) Sea-Dweller Circa 1972 - €438,126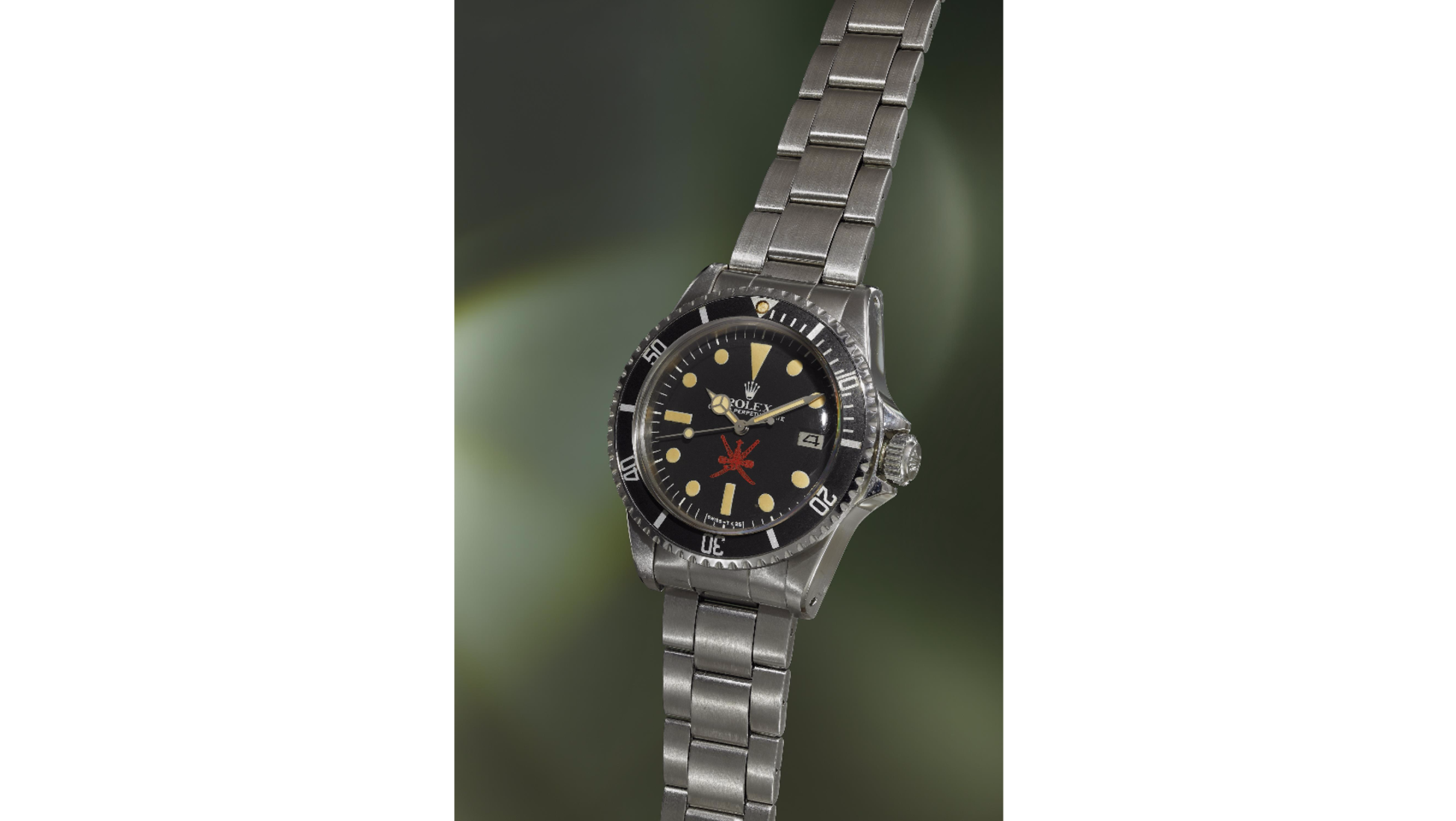 Sea-Dweller

What makes this Sea-Dweller so unique, is the custom 'Khanjar' dial which features on the watch. Watches with this custom dial were made on special request from His Majesty Qaboos bin Said Al Said, the Sultan of Oman, and presented as gifts to his closest dignitaries and servants. This Rolex is exceptionally rare because watches with custom dials hardly ever appear on the market… Until this one appeared at auction, that is!
2) Stelline Rolex Circa 1952 - €554,281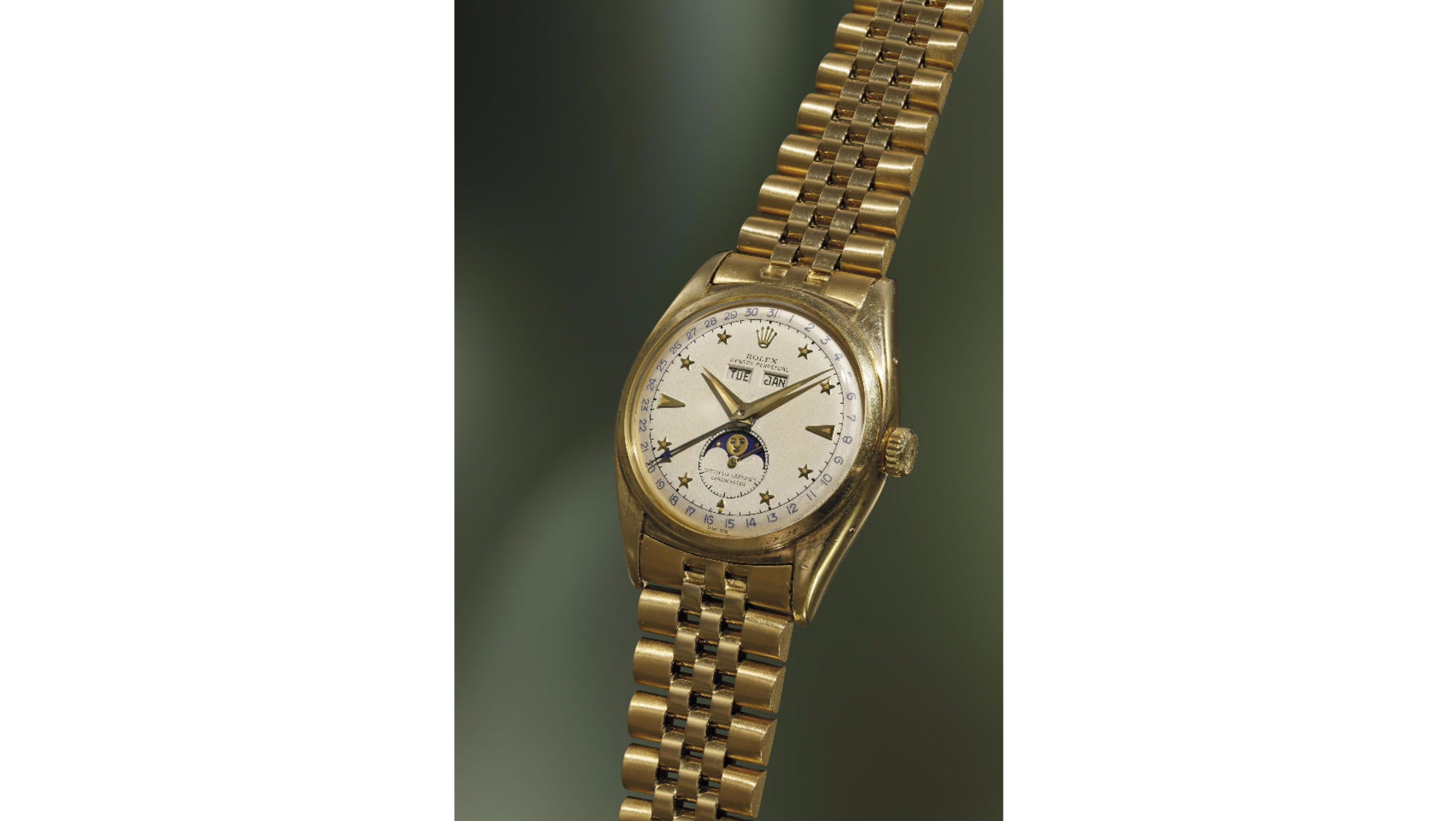 Stelline Rolex

This sensational Stelline was the first automatic wristwatch with the date and moon encased in a waterproof cover. The weighty price tag attached to the piece is such because of its desirable and unusual dial variants: eight stars replacing the face numbers. Stelline means 'starlet' in Italian - named to match its star quality and stardust-like rarity.
1) Padellone Rolex Circa 1950 - €853,174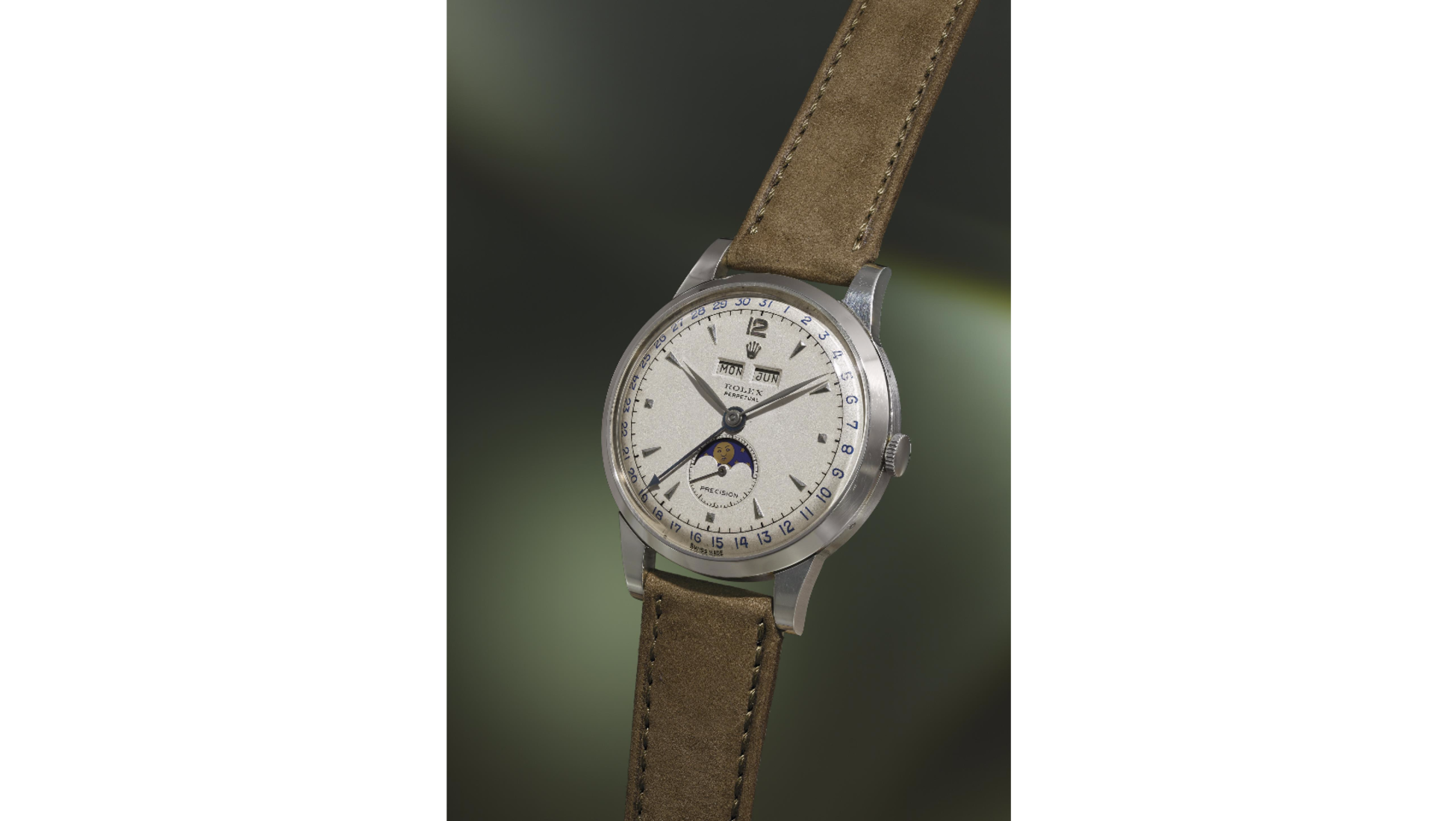 Photographs copyright: Phillips
What's noteworthy about the Padellone and it's slightly smaller sibling - the Oyster - is that these are the only two 'complicated' designs ever produced by Rolex. Both were released in the early 1950s for a very short period of time only, making the possibility of acquiring one extremely slim! It's no wonder this one was won for such a high price tag!
____________________

Offering a wide range of models ranging from professional to classic watches, our Watches auctions are open weekly.

Discover more Watches | Rolex Watches