Did you know you could buy a small house for the price of some Mercedes models? After all, Mercedes-Benz is one of the most famous car brands in the world and since their inception, have always been pushing their new technologies to be bigger, better and more advanced than before. Perhaps never more so than through the advancements of the Mercedes S-Class, which decade after decade has increased in size, safety and speed. Let's take a road trip through the evolution of the S-Class from the 1959 'Heckflosse' to the modern classic S-Class W220, to discover why enthusiasts are driven wild by this classic car series...
1. Mercedes-Benz W111 - W112 (1959-1971)
Our journey begins with a predecessor to the Mercedes S-Class, the Mercedes W111/W112. Known for its American-style tail fins, the car was nicknamed 'Heckflosse' which means 'tail fin' in German. Always focussing on advanced safety and comfort for passengers, W11/W112 models were the very first to feature a safety steering wheel to prevent people from the 'spear-effect' in a car crash. Power steering, air-suspension and an automatic gearbox were standard across all models. But for added luxury, the W111 220 editions were available with a 2.2 litre 6-cylinder engine and the W112 300SE was fitted with the more powerful 3 litre 6-cylinder. But this was only the beginning...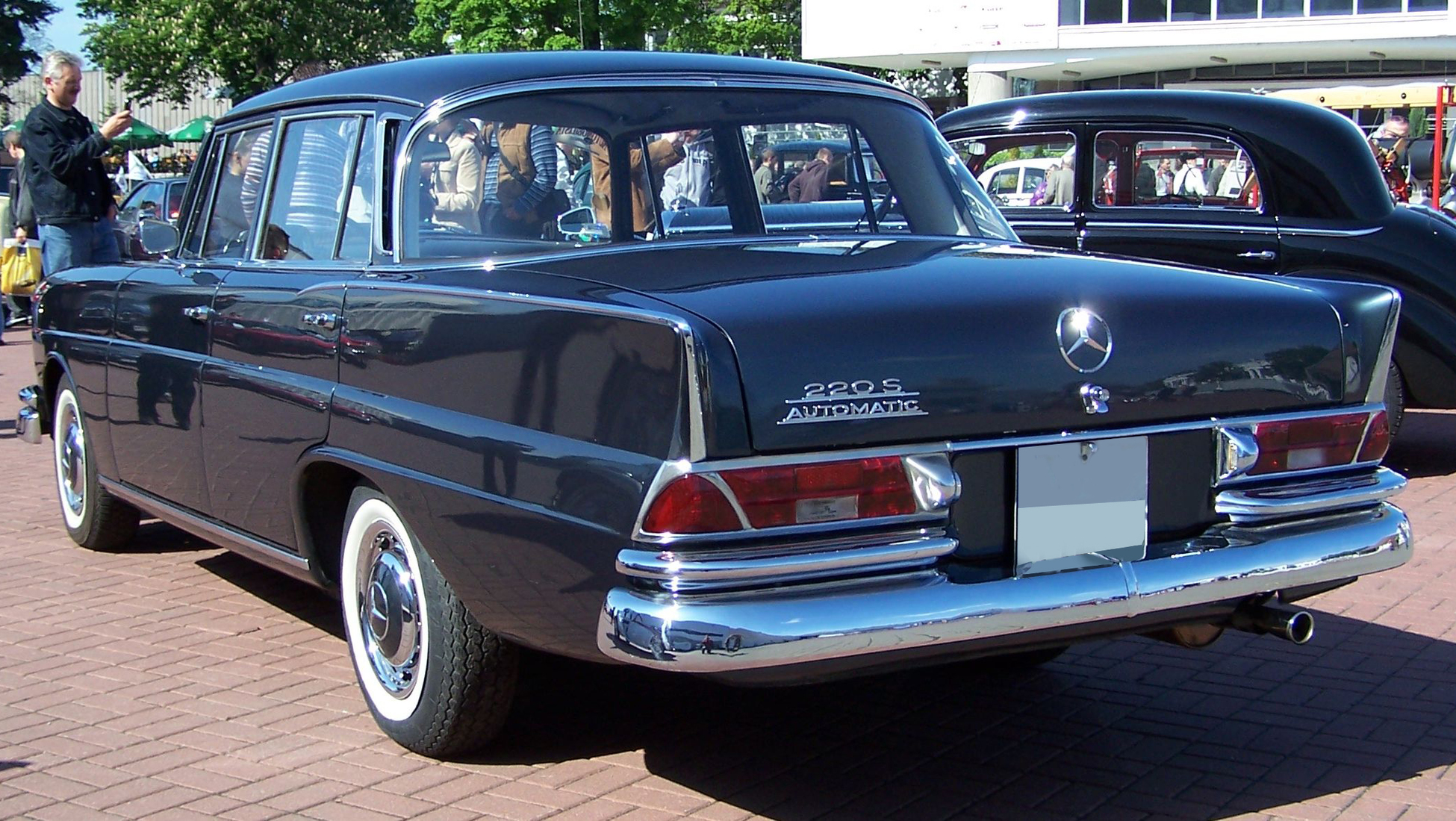 2. Mercedes-Benz W108 - W109 (1965-1972)
The next generation was the Mercedes W108/W109. Although design-wise it looked relatively similar to the earlier 'Heckflosse', Mercedes made great improvements to the engine by putting the very powerful 6.3 litre V8 of the Mercedes 600 Pullman in this new upgrade. At the time, the starter model of the Mercedes W108 was 4 to 5 times more expensive than a Volkswagen Beetle, but the top model, the 300SEL 6.3, was even 11 times more expensive! This car had no problem keeping up with the sport cars of the time because it had an acceleration of an incredibly fast 6.5 seconds. To put that into perspective, a Porsche 911 from the same year did the same sprint in 7.5 seconds! It's no wonder that Mercedes sold 383,361 vehicles of this model during its production.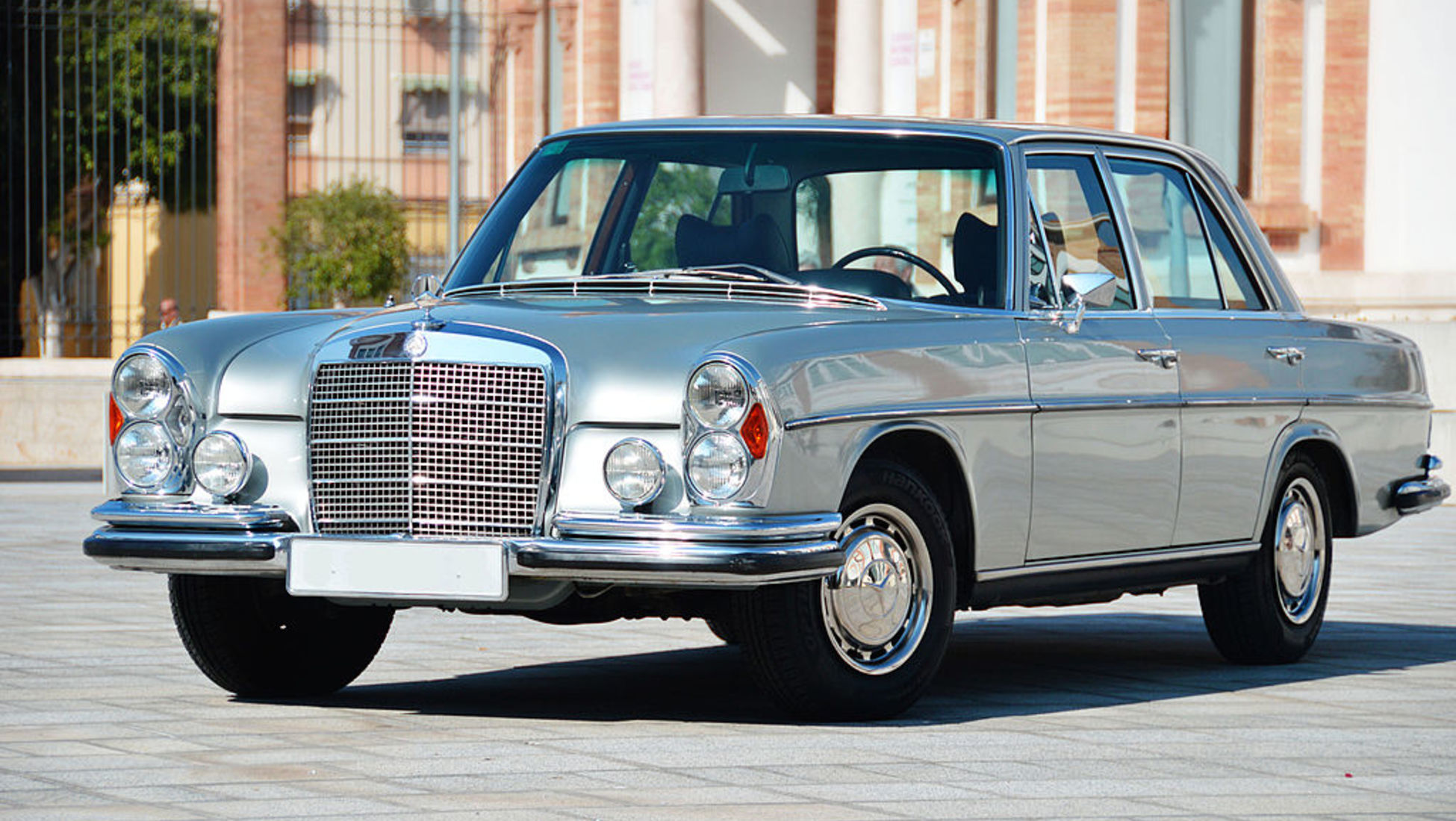 3. Mercedes-Benz W116 (1972-1980)
The Mercedes-Benz W116 was the first Mercedes to be officially named 'S-Class'. With improved suspension, double wishbones for better handling and a new 4.5 litre V8 engine with a Bosch-injection system, the W116 was a new, fully developed car. If you wanted more space in the back of your W116, you could order the SEL version with an extended wheelbase of 10cm. In 1978, Mercedes extended their model range with a 5-cylinder diesel engine for the American and Canadian markets only. Interestingly, this was the first Sonderklasse Mercedes with a diesel engine. Continually focussing on improving safety, the W116 was the first car with an ABS-system for active safety. With a production number of 473,035 the W116 was yet another very successful model.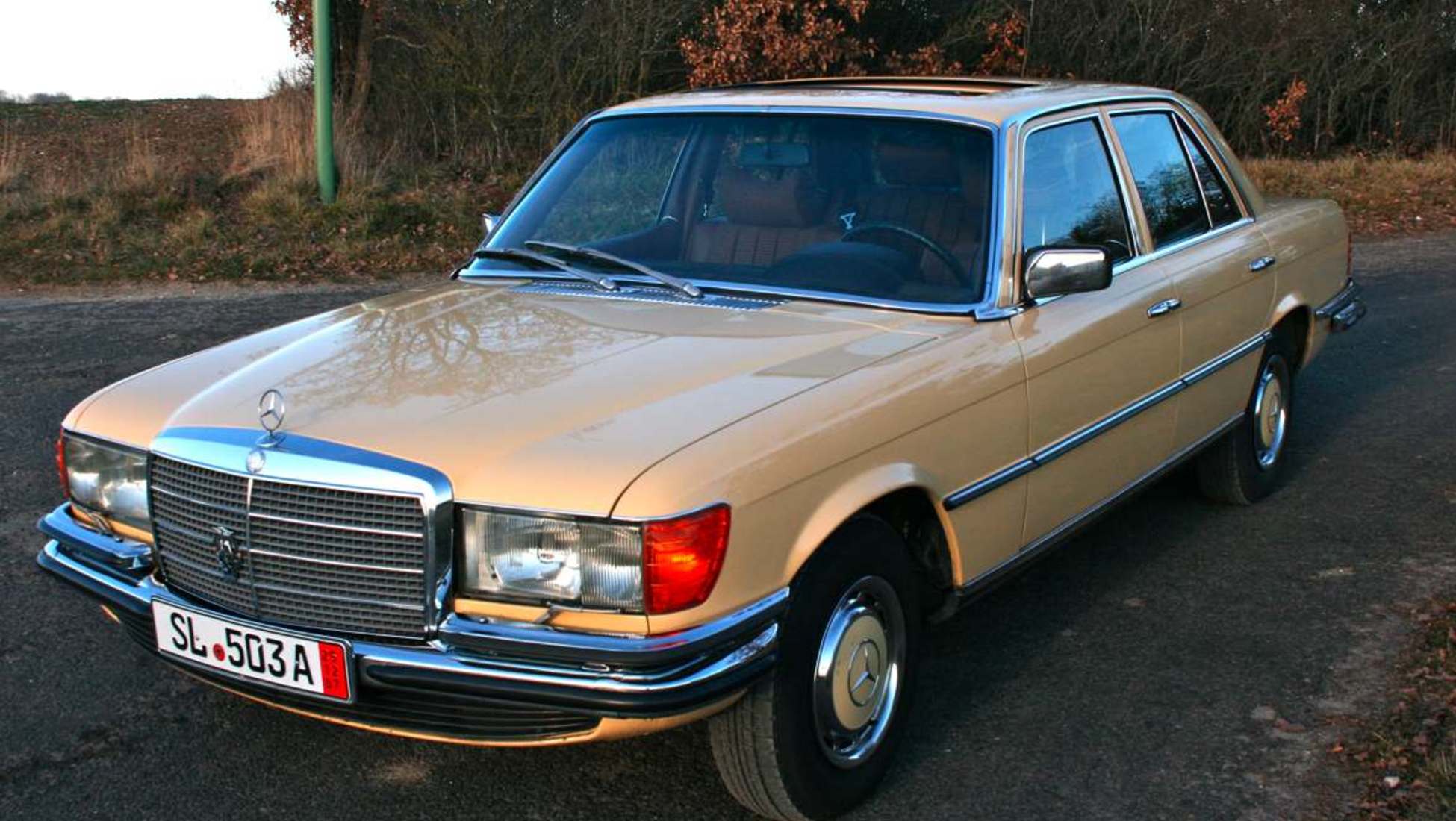 4. Mercedes-Benz W126 (1979-1991)
The next pitstop on our journey takes us to the W126, once again a very renewed S-Class. Plastic bumpers were replaced in favour of chrome ones and much like previous upgrades, this Mercedes grew in size by multiple centimetres. The W126 was available with 4 different engines: a 6-cylinder, two V8 engines running on petrol and again a 5-cylinder diesel engine for the American and Canadian markets. Again the W126 set brand new standards of both active and passive safety features, for example it was one of the first cars ever produced to come installed with an airbag. Mercedes also made a very smart coupe version, the SEC, and of course all versions increased in retail value from previous models. These cars flew off the lot, and in total Mercedes sold a massive 818,036 examples of the W126.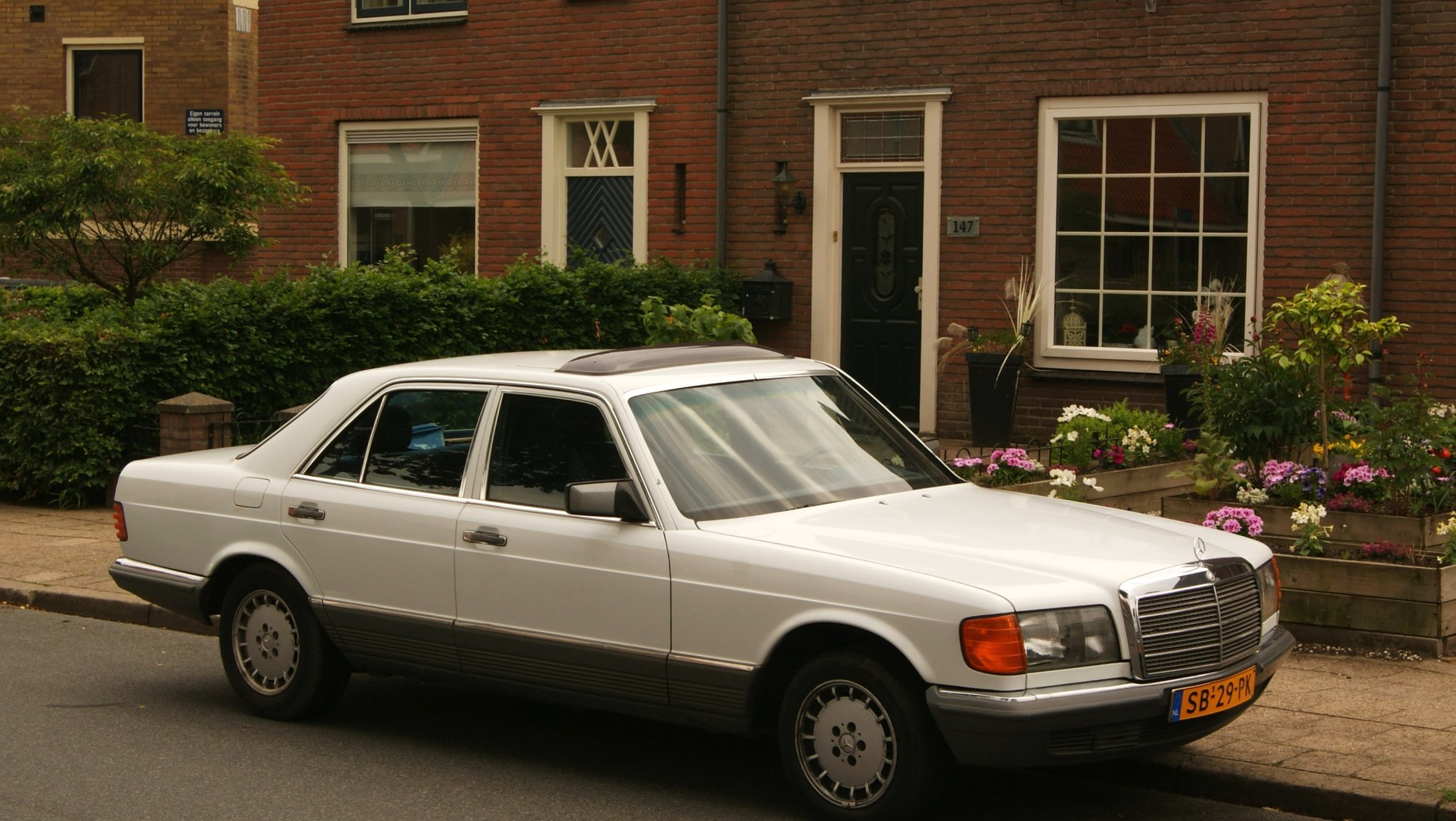 5. Mercedes-Benz W140 (1991-1998)
Next we find ourselves in 1991, when Mercedes introduced the S-Class W140, better known as 'Cathedral' due to its massive appearance. Along with such a dramatic increase in size came a large jump in price; the W140 was a whopping 25% more expensive than its predecessor. Despite the inflated price and despite competition from other luxury cars like the Audi A8 and the BMW 7-series, Mercedes sold around 432,732 W140s. As with previous models, safety of the S-Class improved in the W140. Mercedes introduced an electronic stability program and a brake assist system for better handling in dangerous situations, which made the car very popular, trustworthy and reliable.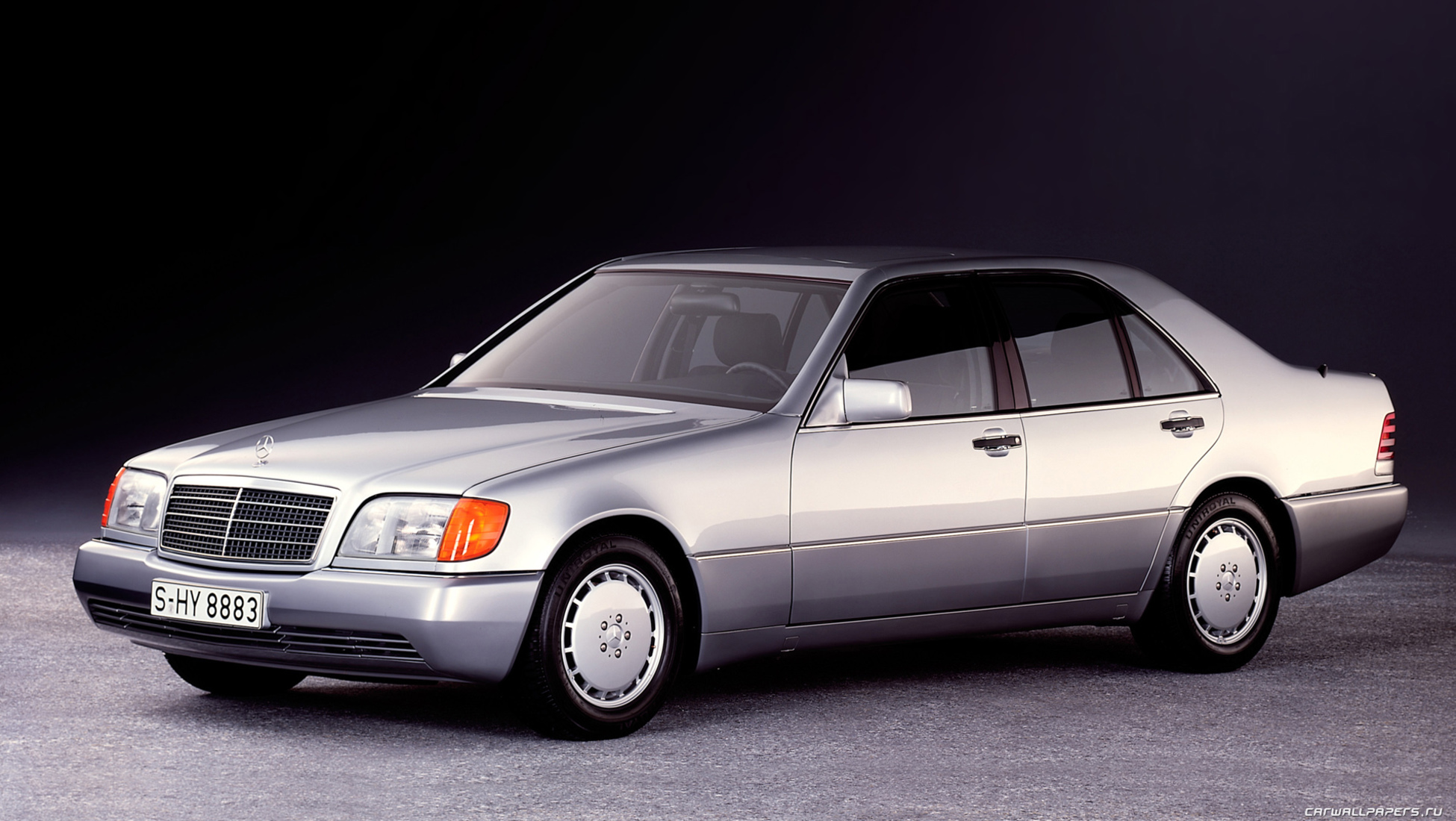 6. Mercedes-Benz W220 (1999-2006)
Our final destination in our Mercedes S-Class line-up is the modern classic Mercedes-Benz W220. Mercedes shifted gears in terms of styling and this model was now even more luxurious than ever before; much more elegant and modern than the more 'boxy' previous W140. It came with new and improved safety features such as Pre-Safe - the integrated Mercedes-Benz collision avoidance and response system - which can prevent severe crashes. Along with self-closing doors, another addition was Distronic cruise control, which could maintain a set distance between the S-Class and any vehicle in front. Like previous S-Class cars, the W220 was available with several engines types but for the first time, a diesel engine was the most popular version. Mercedes made 485,000 W220s in 7 years and remains to this day, a true modern classic.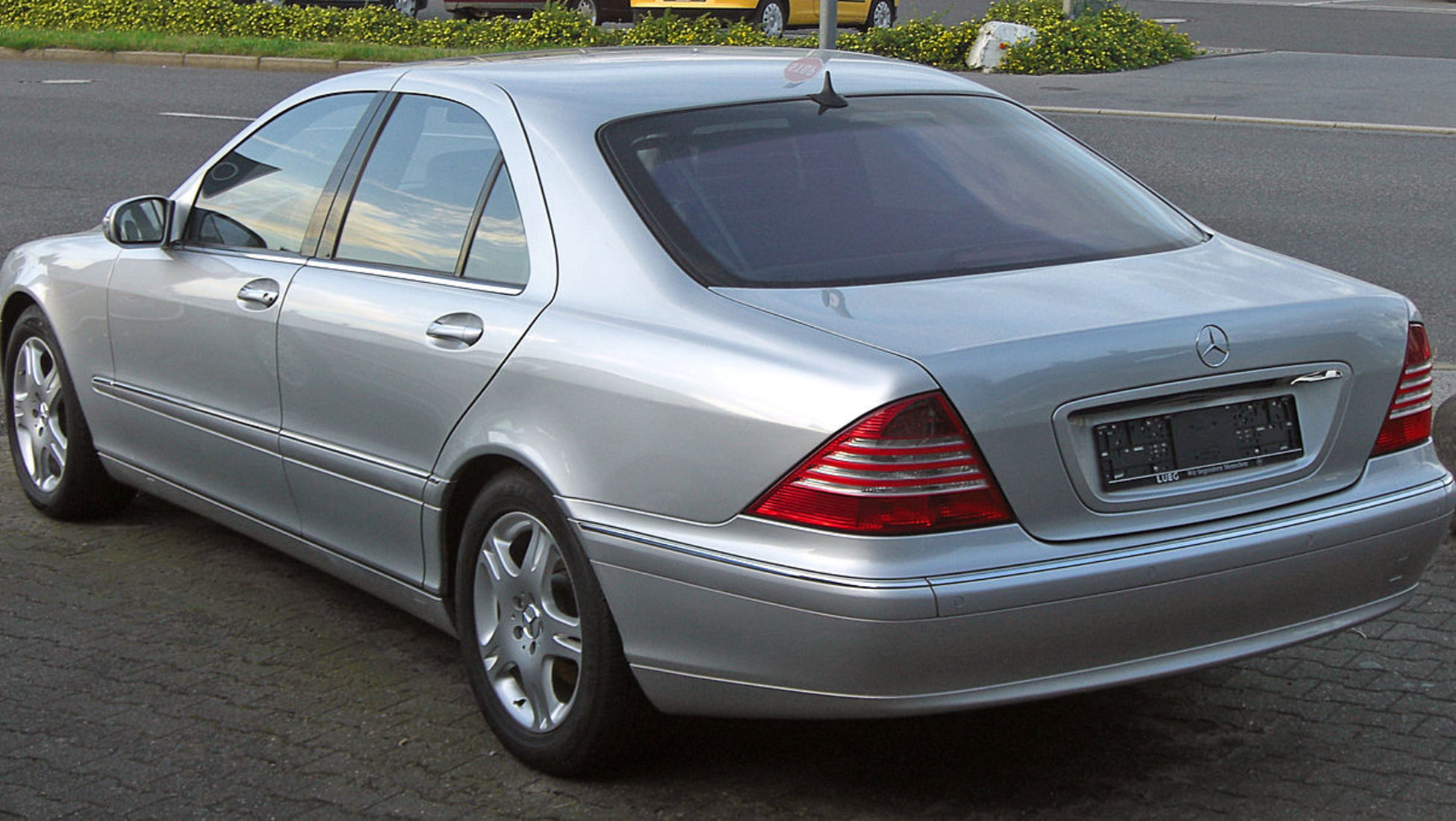 Classic S-Class Mercedes-Benz at Auction
If you are looking to speed off in an S-Class Mercedes than take a look at our Classic Car Auction or Modern Classic Car Auction to browse the selection of cars available. Or if you own a classic Mercedes and want to sell it, register here and see how much you could make.