What is one of the most commonly collected commodities? Stamps! In fact stamp collecting has been one of the most popular hobbies since the 19th century; the variety of postage stamps and creativity of advertising in each country seems to never end. Not only is stamp collecting easy, educational and fun, it can also be quite lucrative. We spoke with one of our stamp sellers, Mr Bettenbühl, and he explained a bit about the appeal of stamps collecting and his experience with selling stamps on our weekly auctions.
First of all thank you for taking the time for this interview. How and when did did you first hear of Catawiki?
I first found out about Catawiki through an online advert and immediately I was intrigued by the concept. I feel that particularly the role of the experts is giving bidders a lot of extra confidence and it makes the platform very trustworthy.
We know you as a truly passionate stamp collector. What is so fascinating about stamps to you?
Yes, that is true - stamps are a passion of mine. I've loved everything about them since the age of 16. On the one hand I'm driven by collecting as a hobby, but then there is also the historical and geographical aspects that fascinate me. I consider both of these to be the core value of stamps. Only by collecting stamps was I able to learn a great deal about specific historical backgrounds, which otherwise I would never have heard of. A letter can tell a lot about the time in which it was written as well as about the people involved in its correspondence.
So there is an enormous amount of history and personal stories involved in collecting stamps. This directly brings us to the next subject. What are your favourite stamps?
Overall, my favourite stamp is the so-called 'Basler Taube' (Dove of Basel), a Swiss stamp and the first stamp of the Basel region (Kanton). My favourite German stamp is the 'Schwarzer Einser' (Black Number One) of Bavaria. It's the first stamp in the 'Mark' currency and it was published in 1849. But my personal favourite geographical area is Croatia, particularly between 1941 and 1945 when it was an independent state. The historical background and the many turns it saw in WWII make it such a fascinating geographical area for stamp collectors.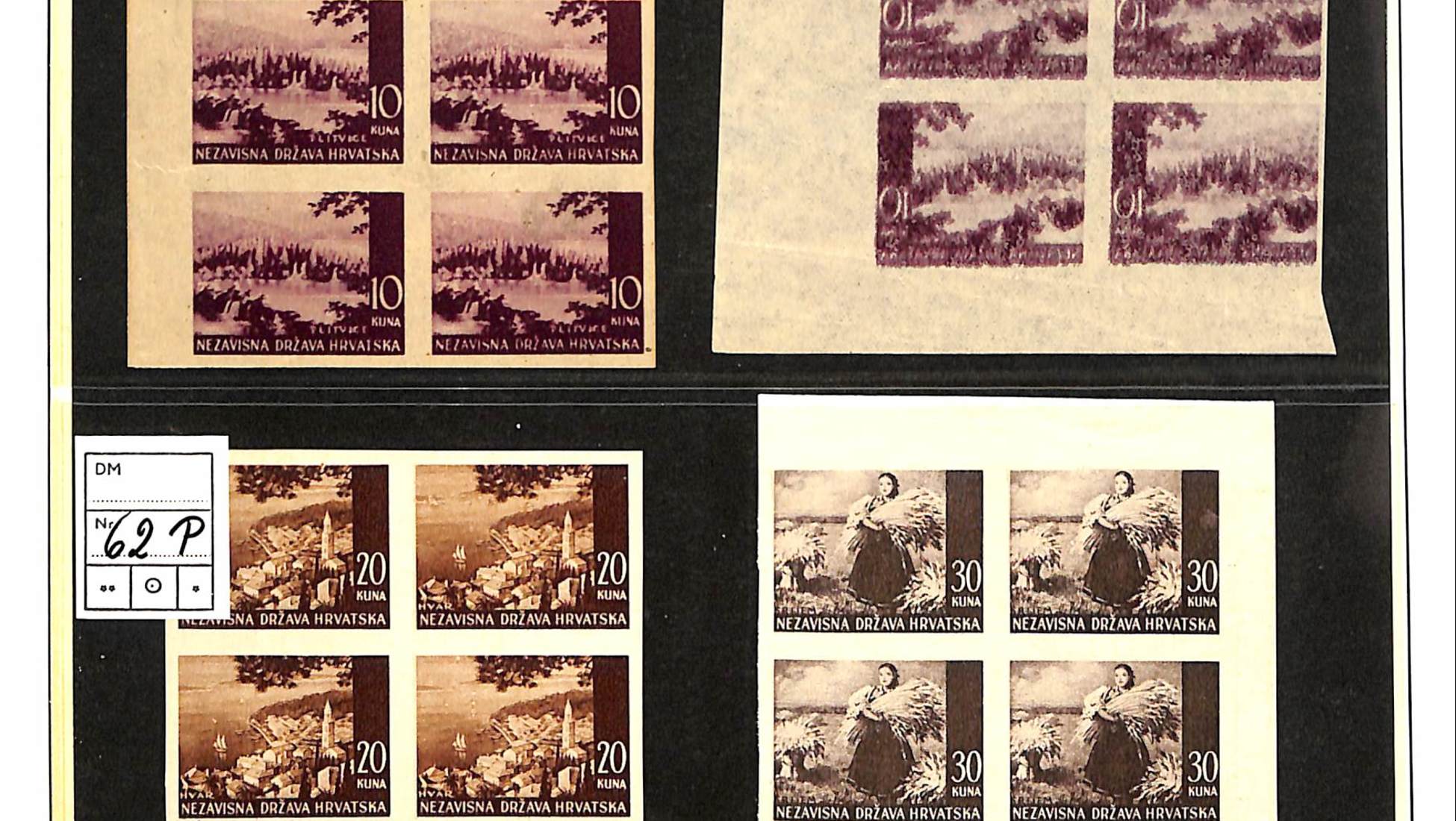 You have been a seller on Catawiki for several years now. Looking back, what would you say has changed over the last years?
Catawiki continuously makes improvements that make the auction process smoother for buyers and sellers. I also noticed a strong incline in the stamp category on Catawiki. In 2013 there were only 'international auctions'. Now there are 12 different auctions per week as well as monthly auction for very exclusive stamps.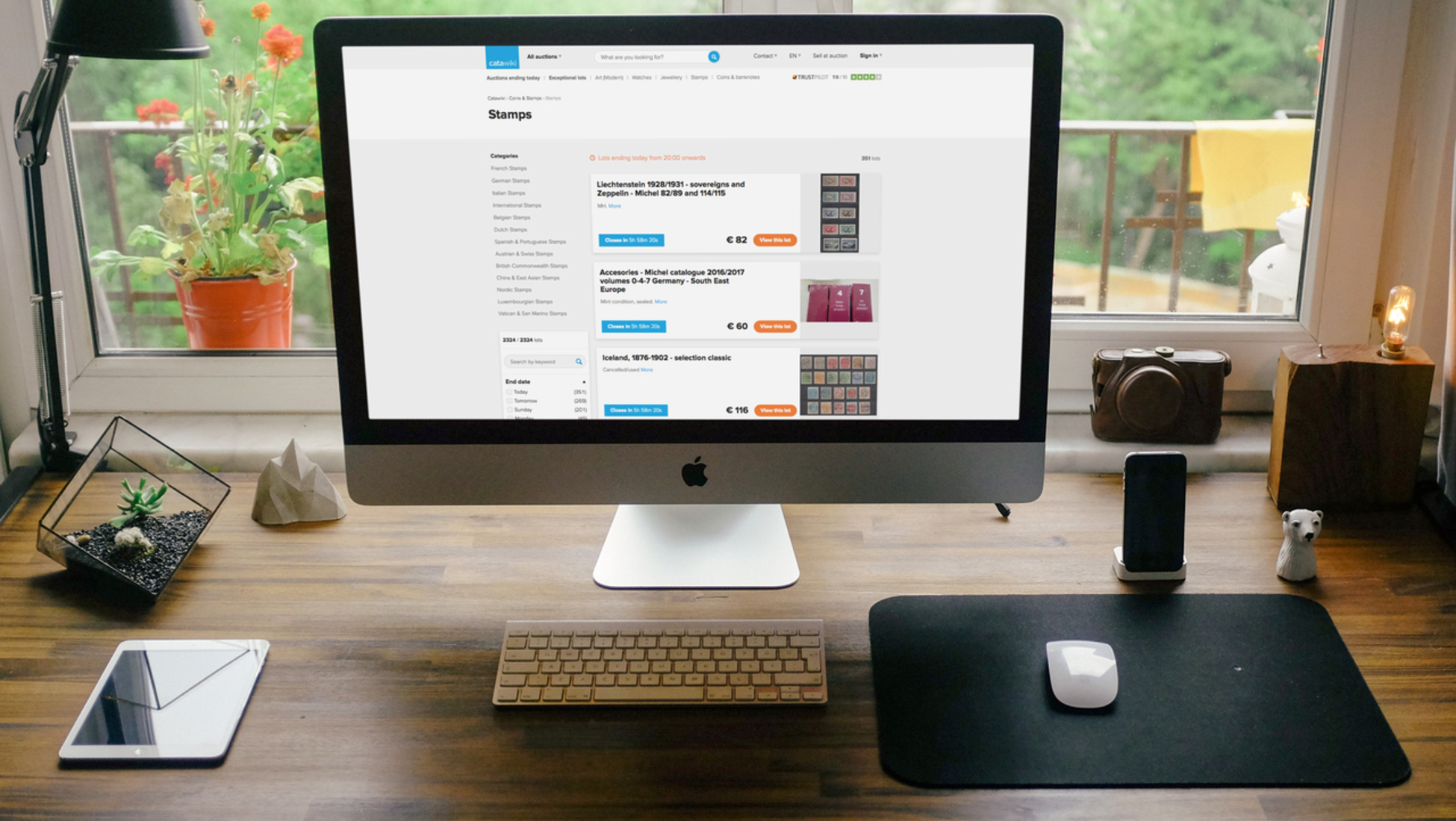 You follow your own auctions very closely of course and one part of that is being in contact with the winning bidders. How would you describe the typical stamp bidder on Catawiki?
The typical bidder on my auctions is Dutch, however I also have a lot of international sales with bidders coming from as far away as Papua New Guinea. Recently I also see a lot of bidders from North America and China. Still most of my sales go to the Netherlands, Italy, Spain and Germany. I do think Germany in particular still has an enormous potential to grow.
The average lot value in my auctions is between €100 and €150. Lately this value has been increasing, which makes me very happy. I can now sell single stamps for over €4,000 on Catawiki!
At this moment there is an auction of yours featuring two truly exceptional lots that will make the eyes of any stamp collector glow. Which stamps are these and what story do they tell?
The first one is the 'Schwarzer Einser' I've talked about earlier. This German stamp from 1850 is on a letter addressed to a Mr. Moritz Ulfelder in Regensburg, Bavaria. It is stamped with the so-called 'Mühlradstempel 315' in a town called Schwarzenbach an der Saale. On the back of the letter it is stamped for arrival at Regensburg dated 23 December 1850, just before Christmas. So it's a Black Number One on Christmas - truly special!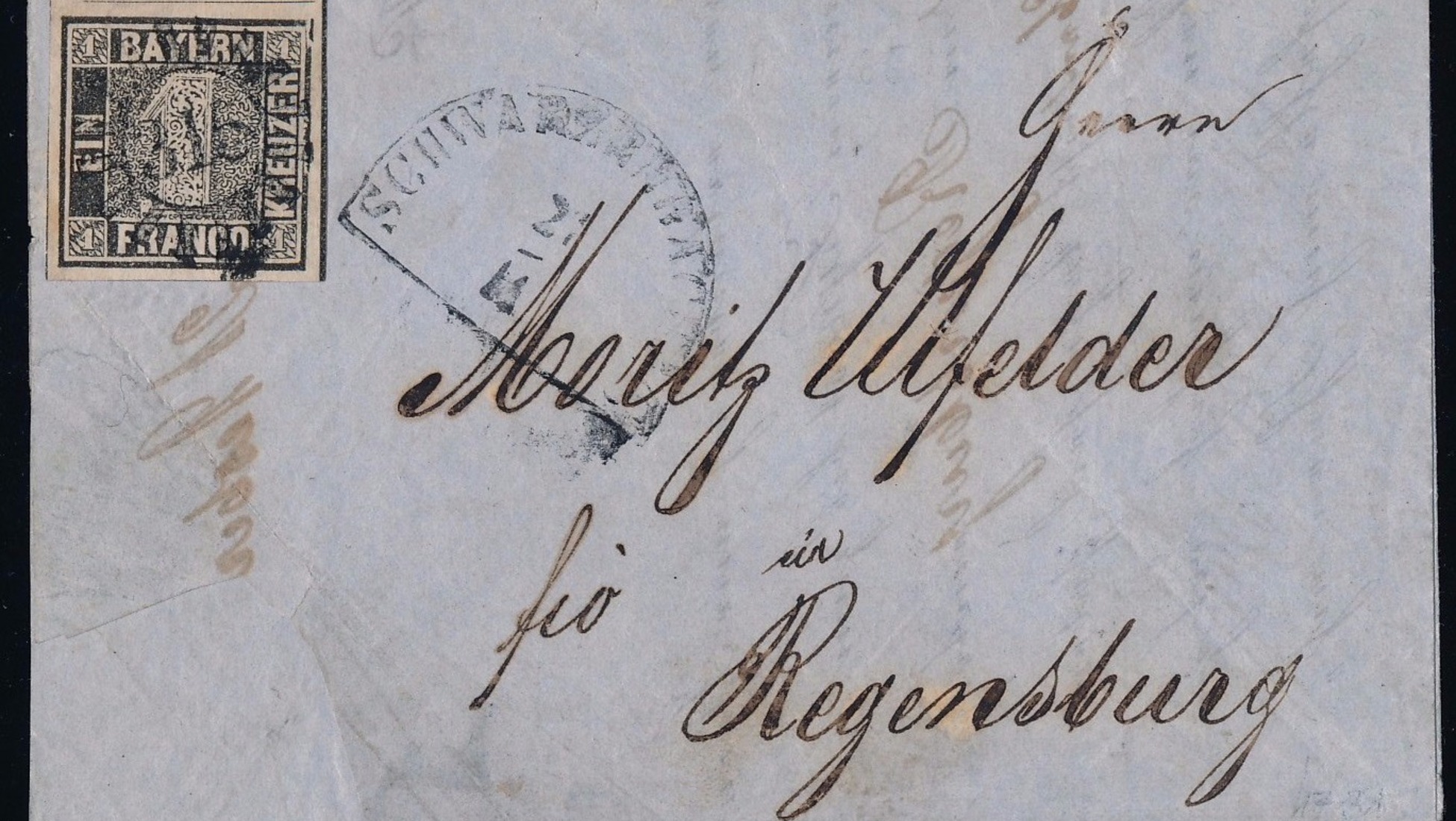 What makes it so special, besides the date, is that in the 1800s most stamps would be taken off letters after they arrived. Today there are only very few letters with stamps on them. But there's even more: The stamp has an minor print error that would only happen once per stamp sheet. The letter comes with two letters of verification.
The second highlight of the auction is also a stamp from the early days of German stamps. The stamp is from Lübeck, Germany, dated 1859. It is a 2-Schilling in brown and it has the so-called 'Two and a half' print error. Correctly it would have read Two', but someone accidentally put a 'Two and a half' stereotype (type metal) into the printing press. The error is in field 96 of the stamp sheet meaning that it would only occur every 100 stamps. Back in the 1800s there was a lot less mail than today and the first 5 issues of the Lübeck stamps have rarely been stamped at all. Therefore most of the ones still existing today are actually unused.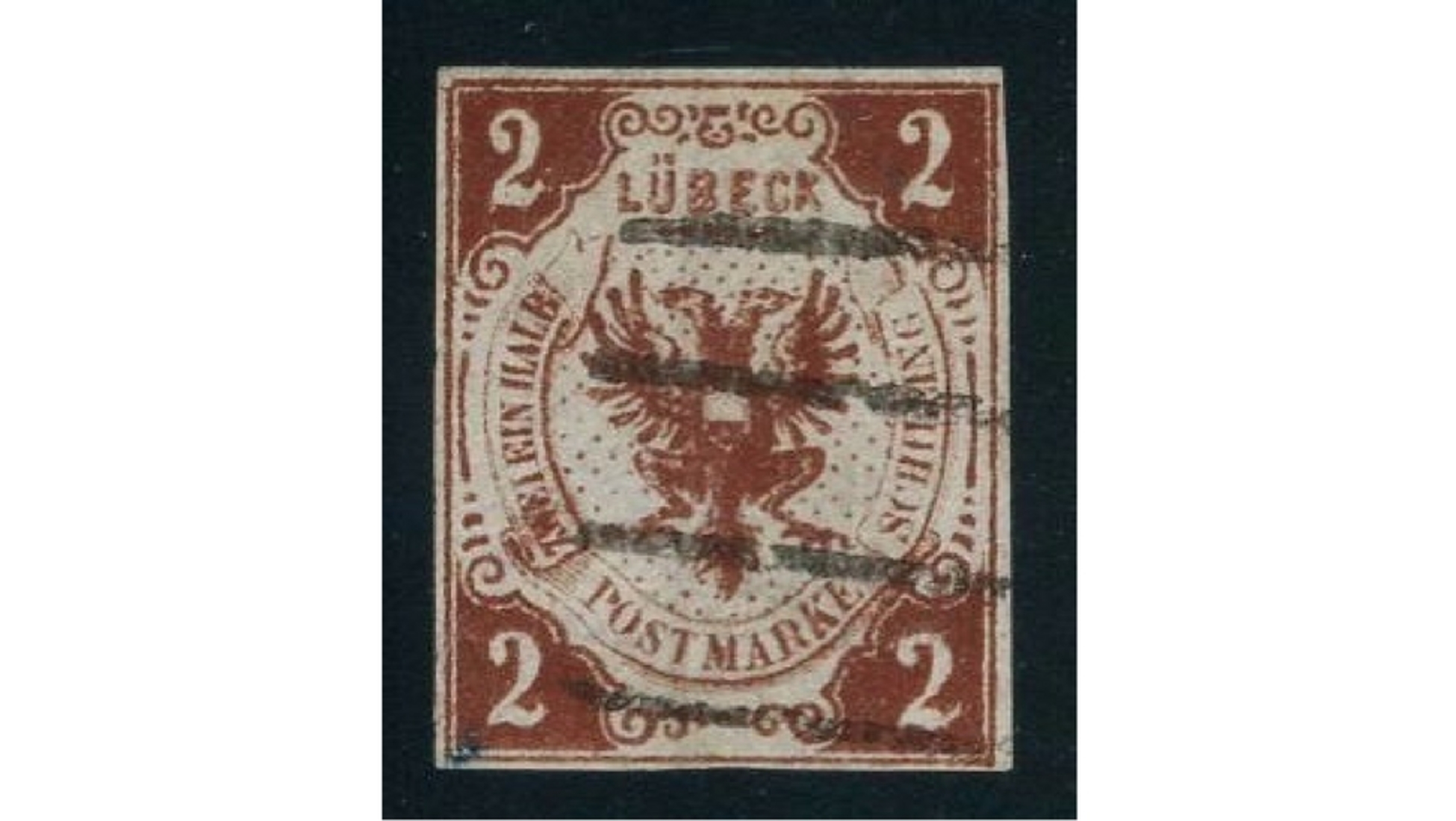 According to the letter of verification issued by surveyor Volker Mehrmann the above mentioned stamp is one of the rarest stamps from the Lübeck area altogether.
Wow, that is really something special! When exactly can we see these stamps on auction and what are the hammer prices you expect?
The auction starts on 13 October and it will end on 23 October. For the Black Number One I expect a hammer price of €4,500 and for the Lübeck stamp €1,500. That can be considered a bargain given that the catalogue prices are at €9,000 for both of these rarities.
Who do you think will be most interested in these stamps meaning, who should definitely not miss this auction?
Any stamp collector with an interest in this time period in Germany ('Altdeutschland') should definitely not miss the auction because these stamps are rarely offered even at the biggest auction houses in the world. Also both of these stamps can be considered good investments in these times with such low interest rates.
The stamps mentioned in this interview will be up for auction until the 23rd of October in our German Stamps auction. You can check out other fascinating stamps offered up by Mr. Bettenbühl aka carlos151060 and browse our other weekly Stamps auctions for more historic treasures with unique stories. If you're a stamp collector as well looking to sell stamps online, you can register here for free to become a seller and start offering up stamps for auction here at Catawiki.