In collaboration with Marc Jans - Sports Memorabilia Expert
Throughout history, the world's best footballers are inspirational, entertaining and dedicated to the game, no matter what. Following your favourite football player throughout the highs and the lows of their career can be thrilling, exhilarating and perhaps even lucrative. A signed shirt, if you have the right one, can score you success at auction. But how can you tell what your signed football shirt might be worth? Our Sports Memorabilia Expert Marc Jans explains the factors which can determine whether your shirt is top or bottom of the league.
What Factors Determine the Value of a Signed Football Shirt?
Success and Popularity of a Player
If the shirt is signed by a highly popular and successful player, it's very likely there's going to be a lot of interest in the shirt, which will send the potential value upwards. Especially consider the global appeal of your signee. Did the footballer play for a local team or did they play in the world cup? The 'bigger' and 'better' the player, the bigger the shirt's price tag.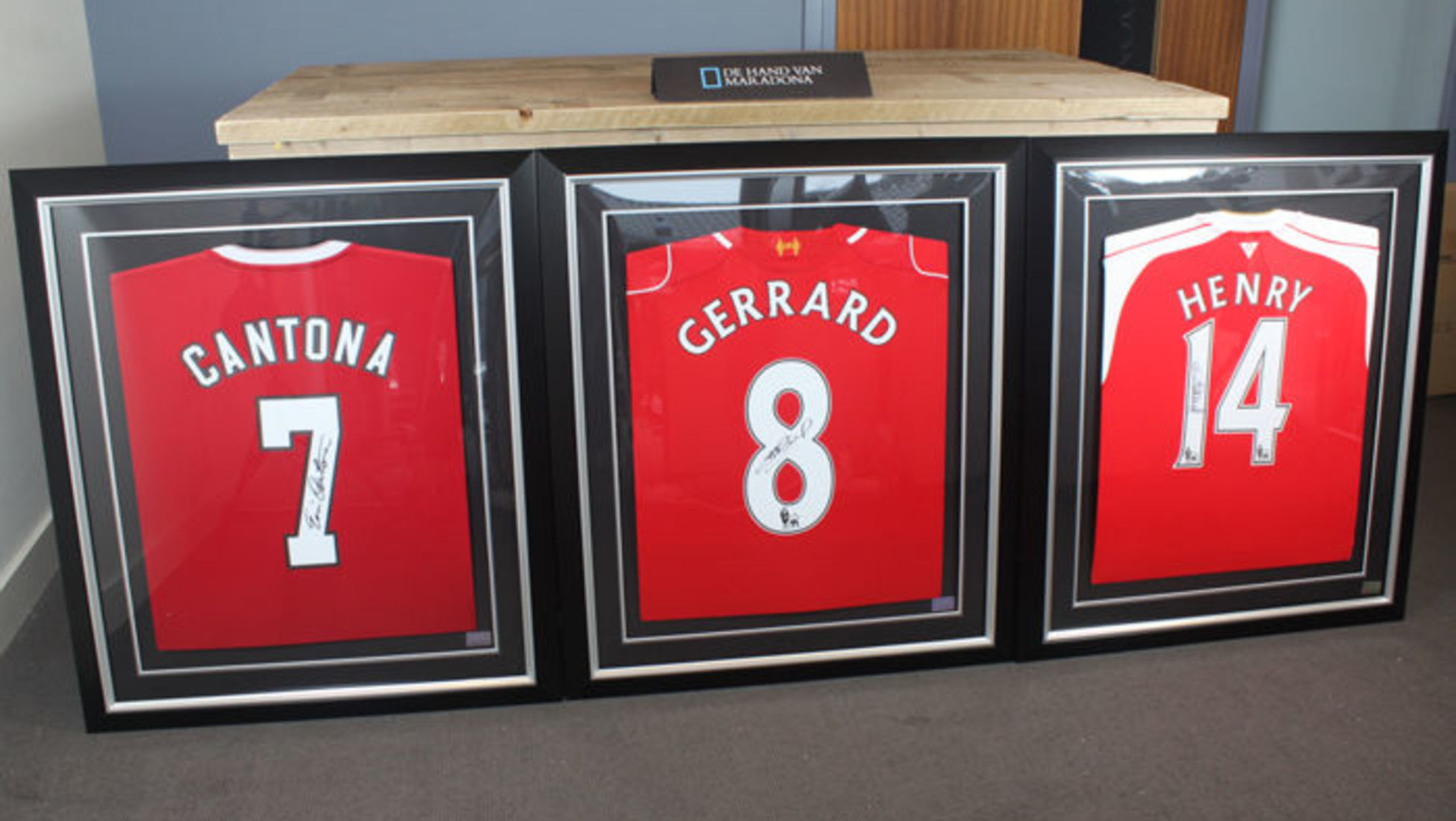 Scarcity of a Signature
How many autographed items from the player are in circulation? Often footballers readily autograph merchandise, whereas sometimes it's rare to see a player's signature. This scarcity can certainly affect the value of a shirt, especially if the footballer is retired or no longer playing for a certain team. Fewer signed memorabilia on the market makes the rarities that are signed a hot commodity.
When the Shirt was Signed
Take historical context into consideration. At what point in a player's career a shirt is signed, can have an effect on the shirt's worth. For example, if the shirt was signed at the winning match of a season finale during a player's heyday, then the signature is not only a cool mark from that player, but a little piece of football history. A good example would be David Beckham: a signed Manchester United shirt, the team that made Beckham a household name, is likely to be much more valuable than a Preston North End shirt, for who Beckham played for just a month.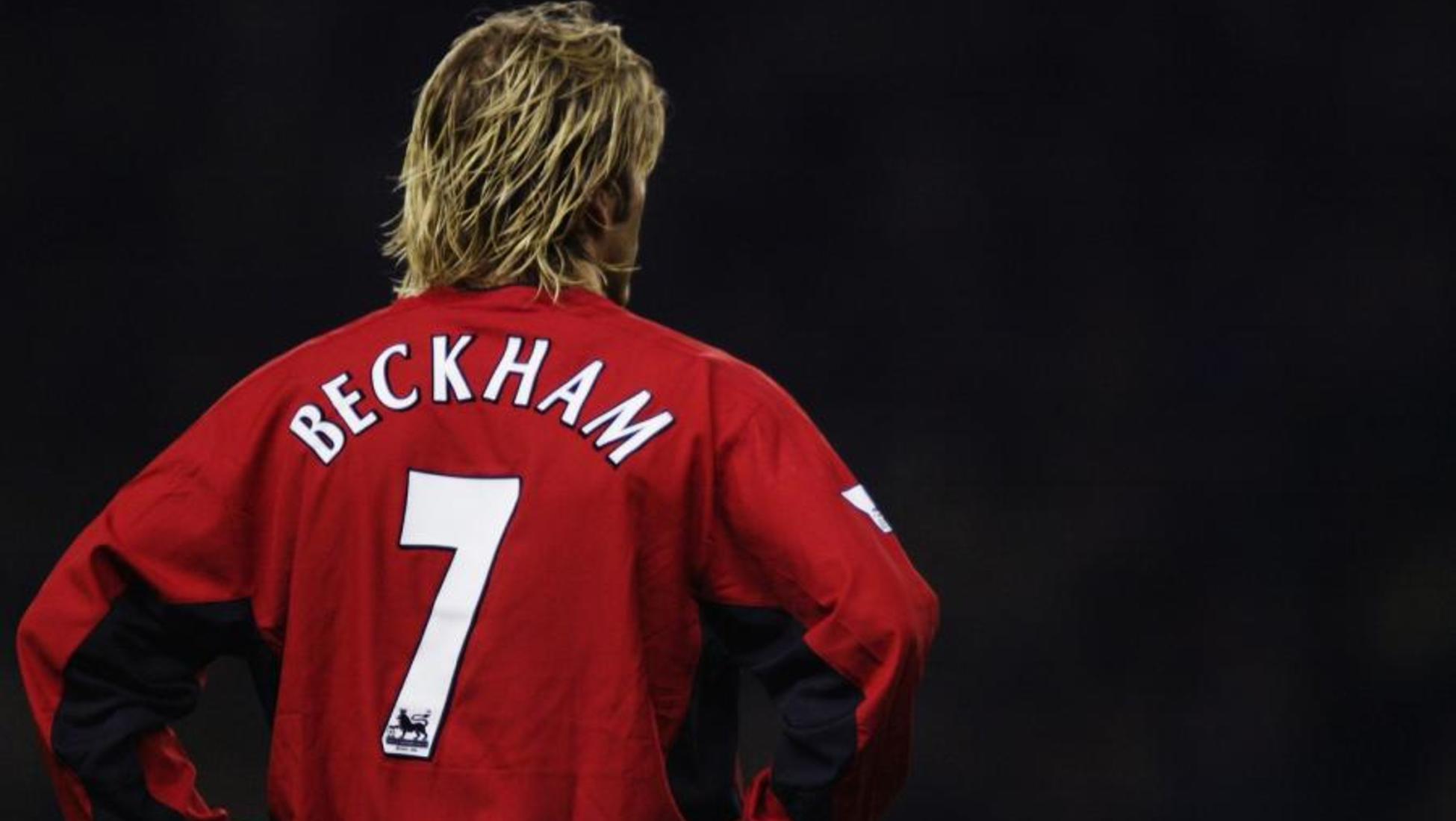 Image Source: Standard
How Many Signatures are on the Shirt
The number of signatures on the shirt could affect the value of a signed shirt - depending on who the autographs are from. If a shirt is covered in top-class, first rate players' signatures, you could be onto a winner. But if you have a Rio Ferdinand or Cristiano Ronaldo signed shirt which also contains signatures of players who never made it out the third division, these could potentially devalue the shirt.
Condition of Shirt
This concerns how well a shirt has stood the test of time. If it's worn, faded or ripped, this could decrease a shirt's worth. Whereas if the shirt is pristine condition, and especially if it's been stored in a frame, it's much more likely to catch a buyer's eye.
Authentication
Authentication proves that a shirt and its signature is real. Usually, this comes in the form of a certificate from an external board, verifying that the autograph is authentic. The accompaniment of this certificate of authenticity can help to determine if a signature is real or not. Without this certificate, a shirt's worth is devalued.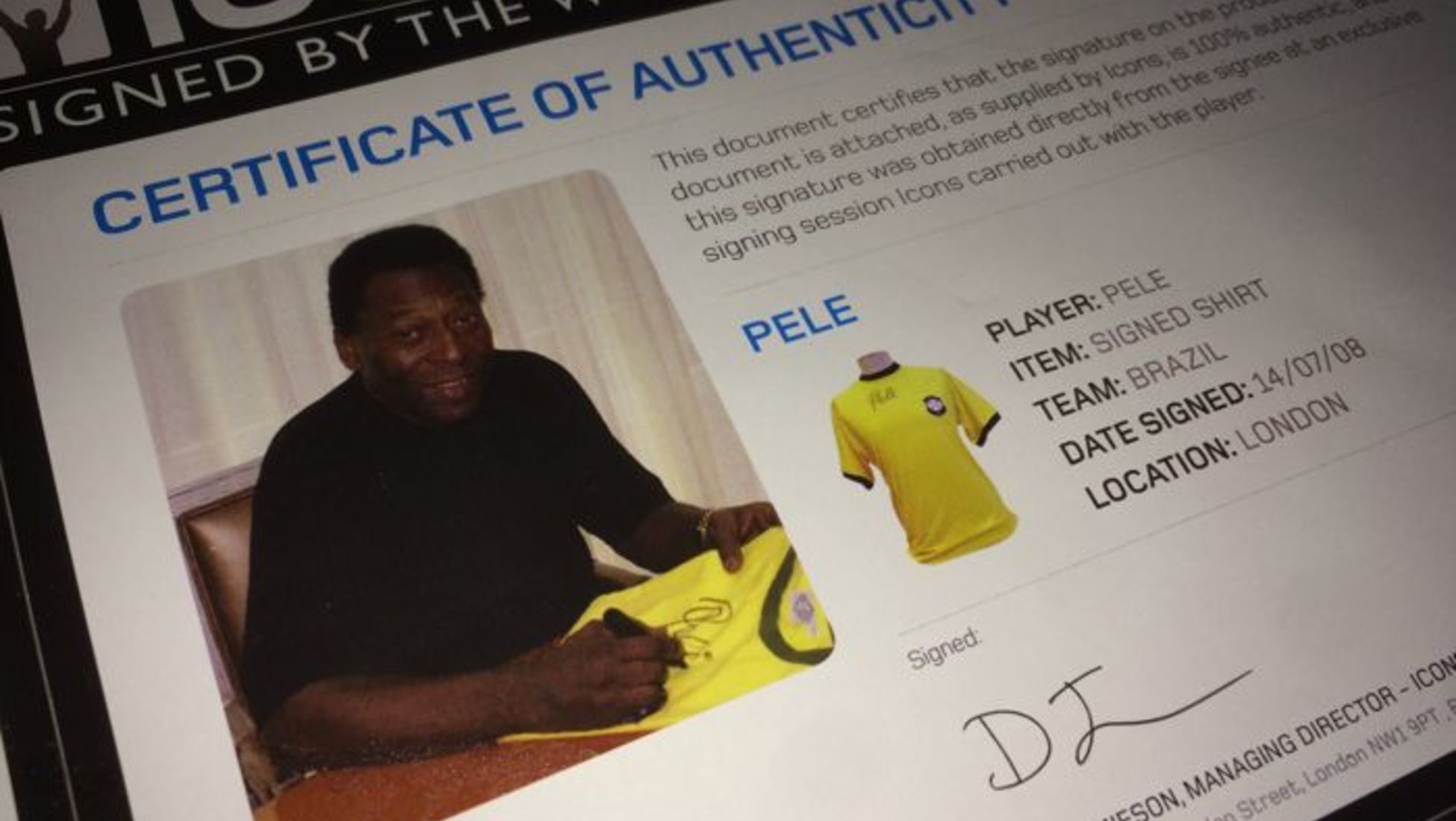 Expensive Signed Football Shirts Sold on Catawiki
Every week we auction football shirts for high amounts. Here are some of the signed shirts we have sold on Catawiki's Football auction.
4. Lionel Messi - FC Barcelona Shirt - €1,500
Lionel Messi's football skills with FC Barcelona have set him on track to become one of the world's highest paid footballers. As of November 2017, the Argentinian forward player is the club's highest scoring player of all time with 523 goals scored over 602 matches. No wonder this limited edition collector's framed shirt was so celebrated at auction.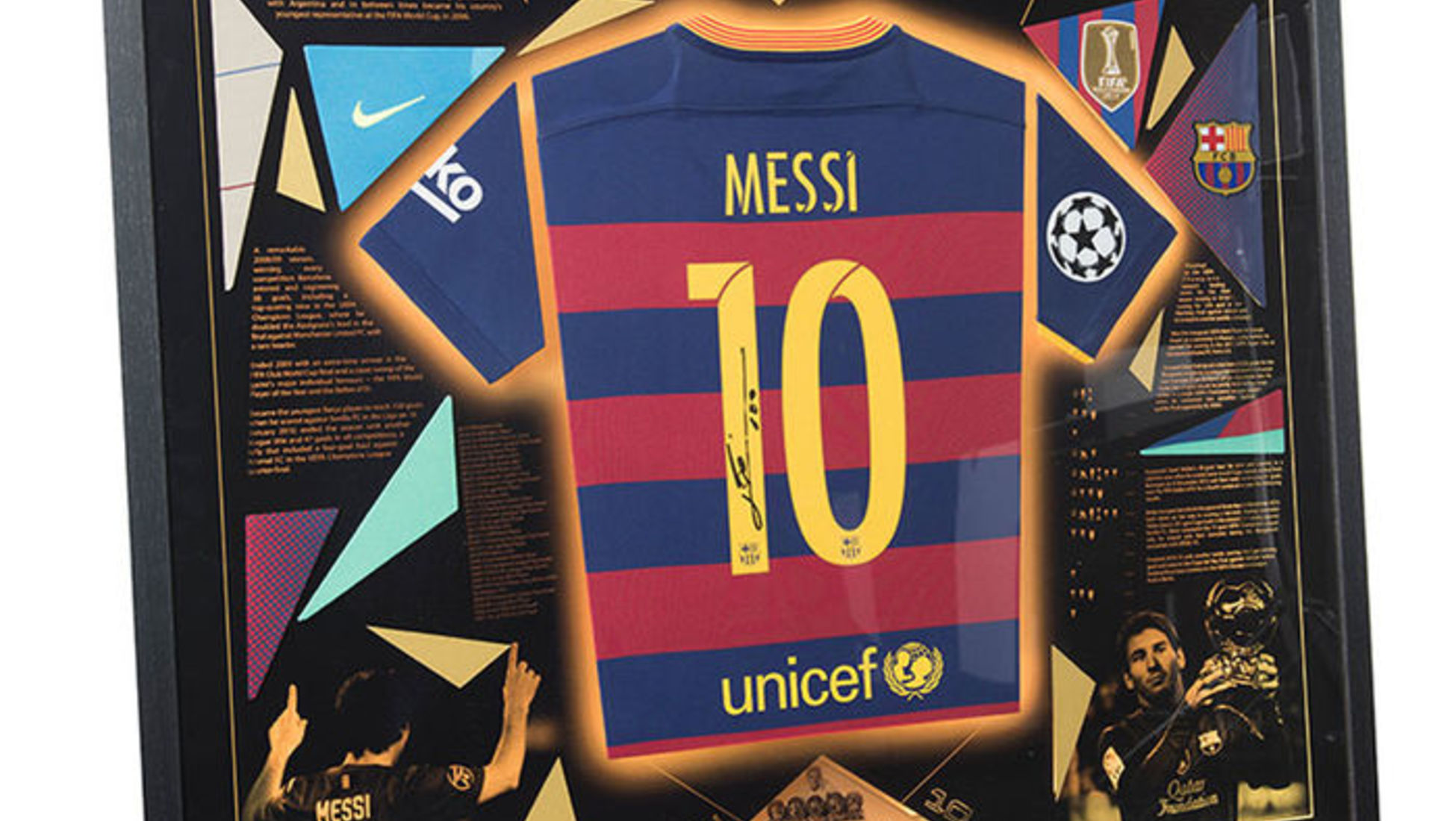 3. Neymar Jr. - FC Barcelona Shirt - €1,500
Another FC Barcelona player, this shirt was inked before Neymar Jr. signed with Paris Saint-Germain FC. During his time wearing the number 11 shirt, Neymar Jr. helped his club win one Champions League, two La Liga titles and three Copas del Reys. Sold with a frame and letter of authenticity, this legendary shirt ticked all the boxes for a high-value sale at auction.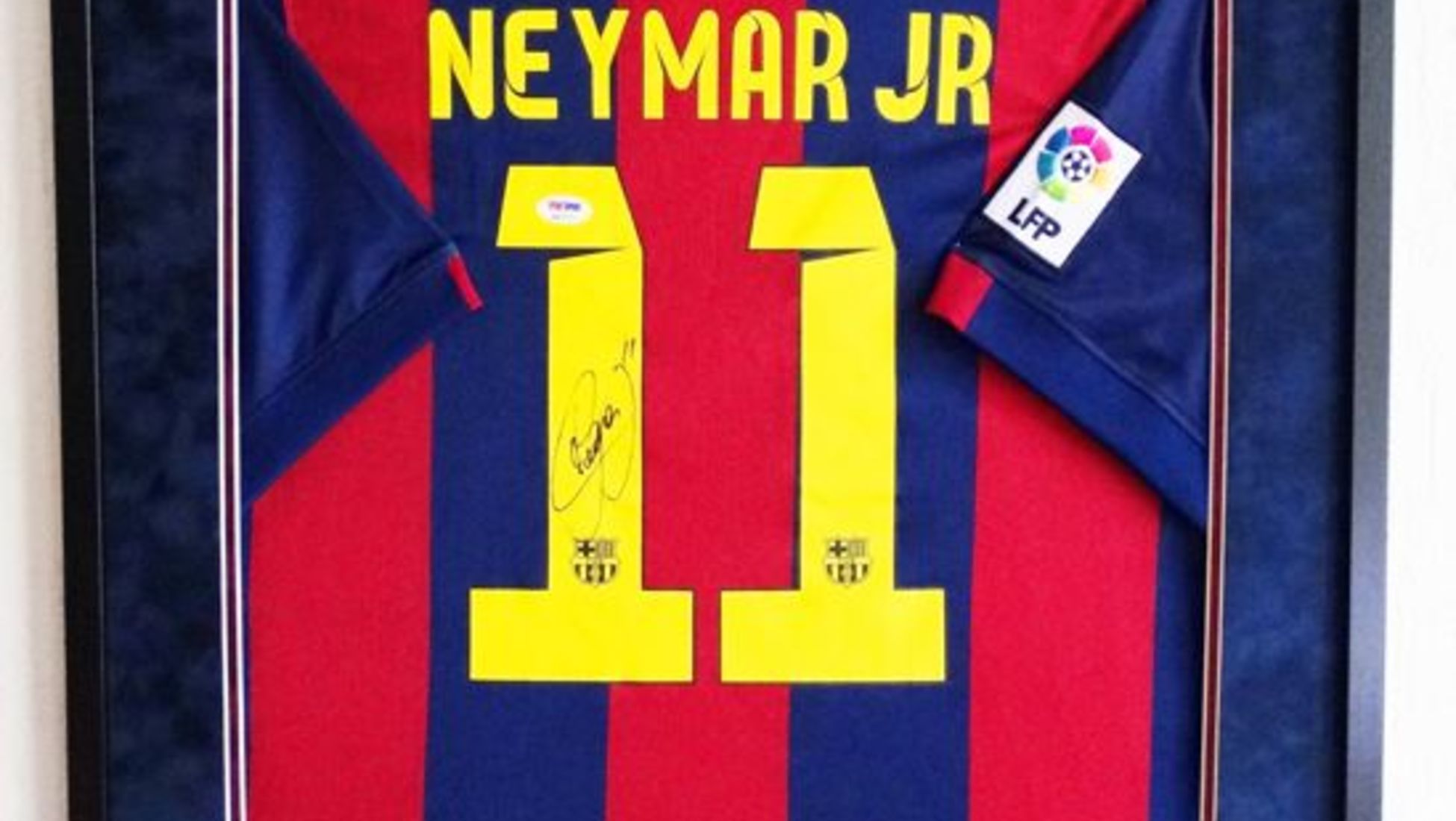 2. Diego Maradona - Argentina - €1,630
Next up we have a shirt signed by the now retired Argentine player, Diego Maradona. The shirt was signed around the 1986 World Cup final between Argentina and West Germany in Mexico City, when Argentina took home the trophy after a 3-2 defeat. Maradona's incredible performance sealed this victory in the final few moments of the match, and so his signature on this shirt sold for a sky high price.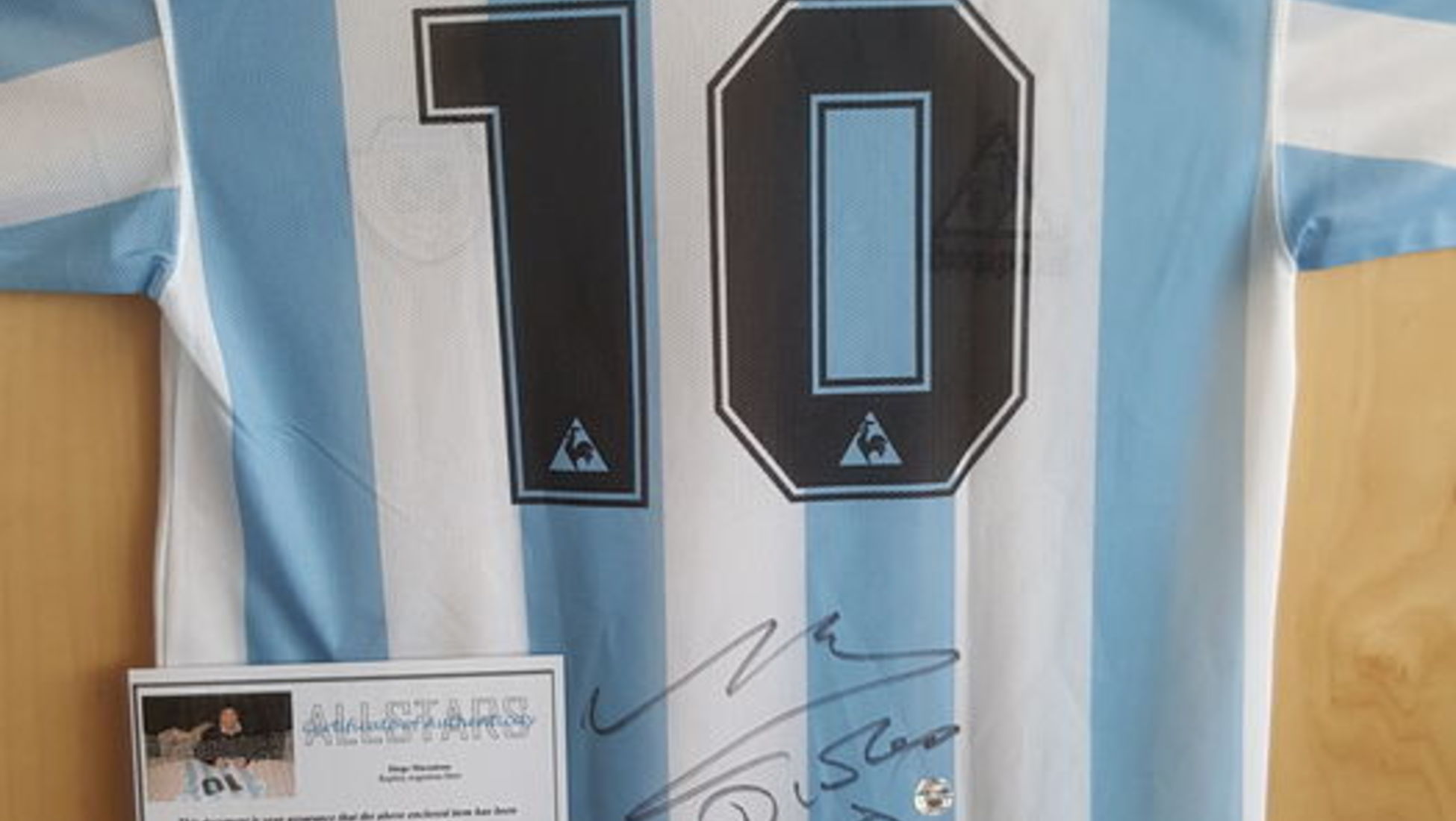 1. Cristiano Ronaldo - Real Madrid - €1,660
It's undeniable that Cristiano Ronaldo will go down in football history as one of the greatest players to have ever played the game. So it's no surprise this shirt signed in 2012 sold so well, and potentially will even gain in value in years to come. During the 2011-12 league season in which it was signed, Ronaldo scored a personal best 46 goals. For any football fan, this is certainly an impressive memorabilia.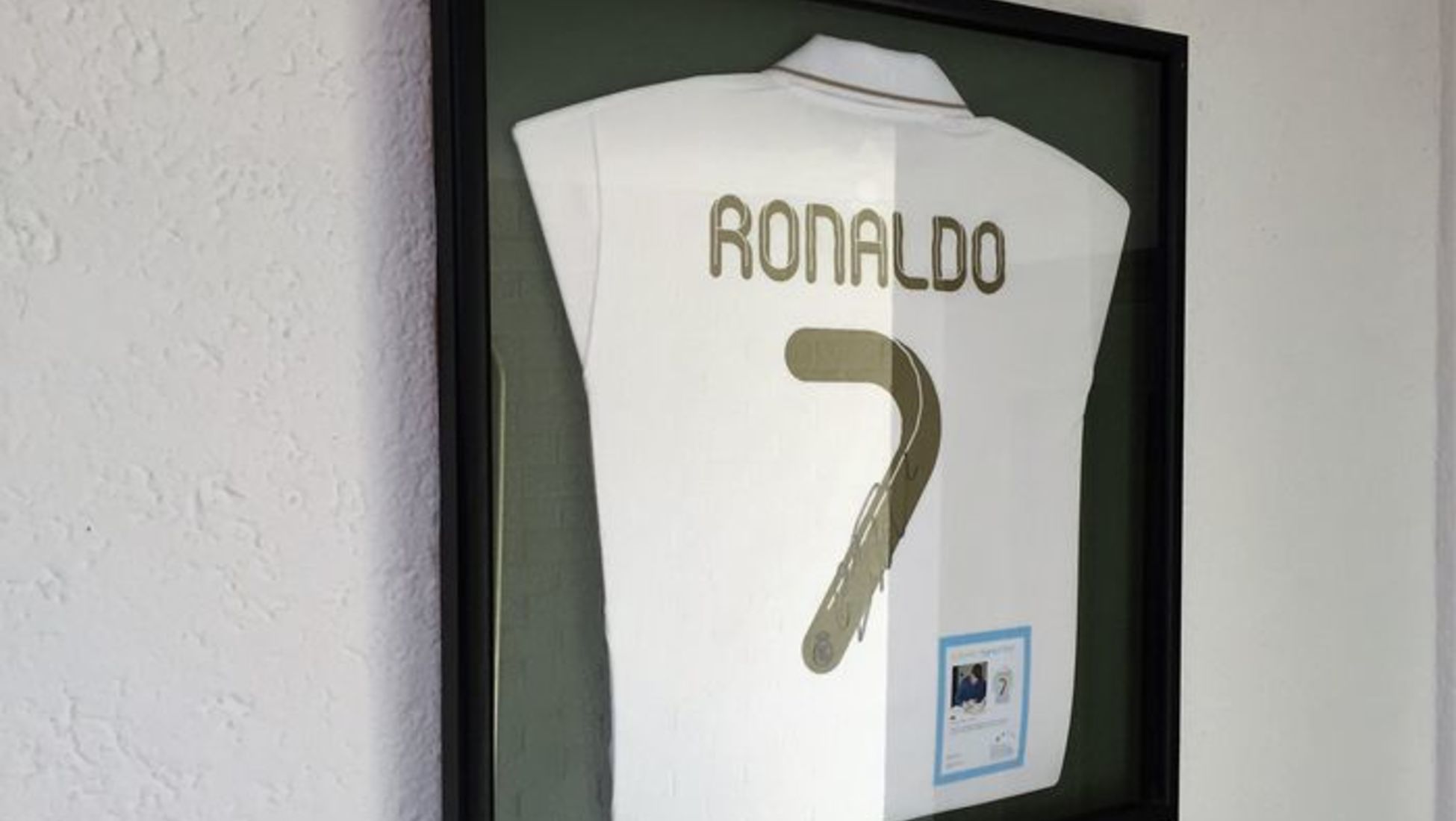 Players will come and go, but victories will last a lifetime. If you think you could take home the trophy for a top-priced signed shirt sale, why not offer up your signed shirt for auction? You can easily sell on Catawiki using one free account by becoming a seller.

Got a favourite football player? Why not see if one of their signed shirts is sitting in our auction waiting to be snapped up? Take a look at our Football auction and you might be a winner!