It's been more than fifty years since the Aston Martin became a worldwide symbol for style and sophistication thanks to its prominent appearance in the 1964 James Bond Film 'Goldfinger'. And still today, the British luxury car is the ultimate must-have item for car lovers of all ages. James Bond and Aston Martin have remained intertwined with each other, both representing timeless class and distinguished style. An Aston Martin will make you look like a connoisseur, and not just a connoisseur of automobiles, but someone who appreciates all the good things life has to offer. Read on to discover why today the Aston Martin and James Bond are a match made in heaven.
The Goldfinger DB5: (Almost) All Gadgets Included
It might come as no surprise to avid collectors among us to find out the original 'Goldfinger' DB5 was sold in 2010 for a staggering €3.9 million. The car came complete with most of its gadgets from the film, like the revolving number plates, built-in telephone, twin guns behind the sidelights and extendible tyre-slasher coming out of the back wheel. Not surprising its most legendary asset, the passenger ejector seat, was never actually operational. While the most desirable DB5 in the world is officially off the market, luckily you can still see it in real life: the owner is a renowned car collector from the US by the name of Harry Yeagy and he is kind enough to have this iconic vehicle on permanent display in his private car museum in Cincinatti, Ohio. While you're there, why not feast your eyes on Yeagy's 44 other mouth-watering trophies including Ferraris, Porsches, a McLaren and other masterpieces that will no doubt leave you in awe. The revered collector does have a rule of selling a car once he buys a new one, so perhaps one day the 'Goldfinger' DB5 will be up for grabs for the highest bidder once more.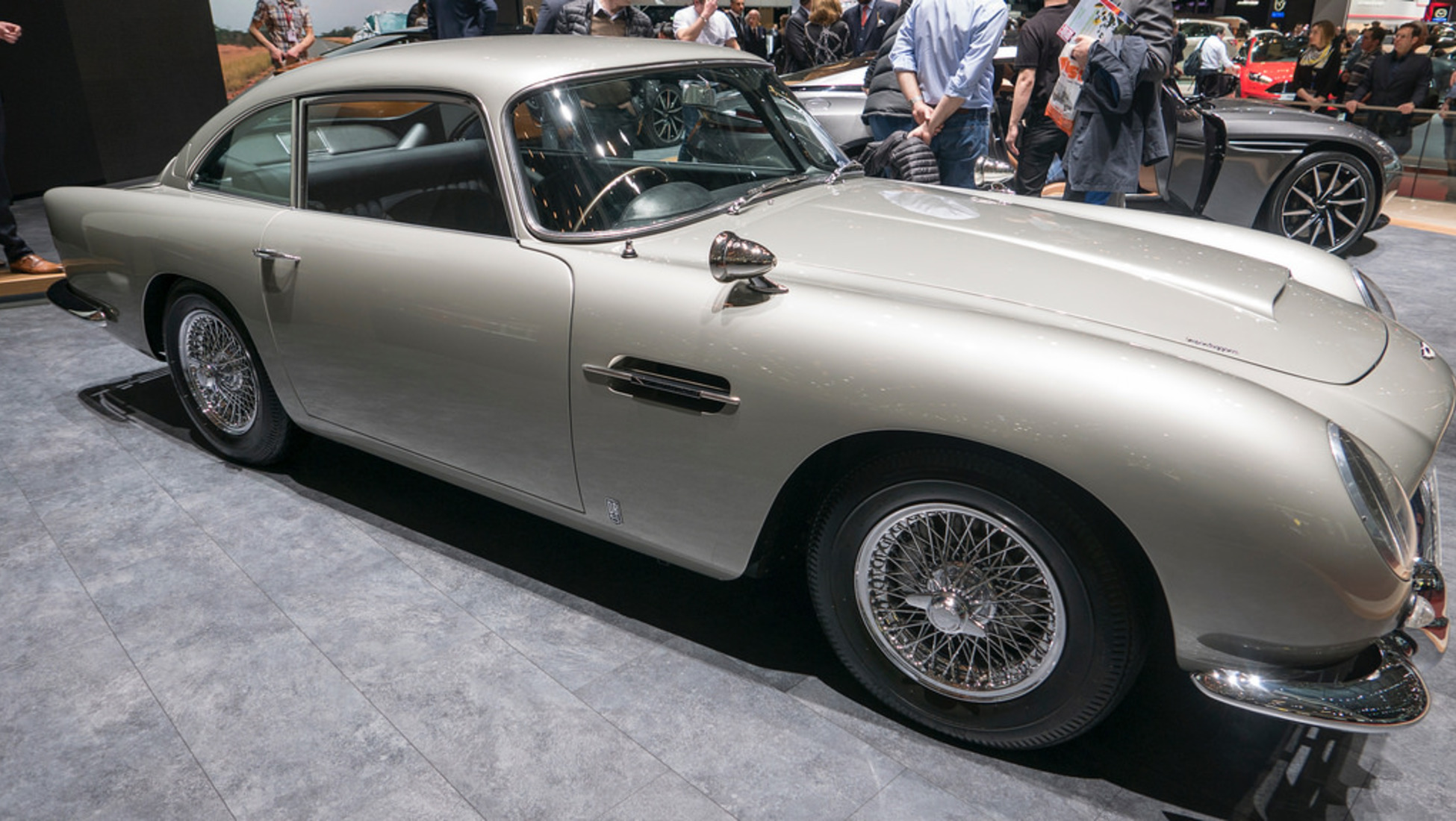 Aston Martin and Bond throughout the years
While the words Aston Martin still conjure up an image of Sean Connery's DB5 for millions of people around the world, the Scotsman only drove the legendary British classic in one other movie besides 'Goldfinger', namely its 1965 successor 'Thunderball'. In the 70s, the iconic car and its super-spy driver parted ways for a while. Although the late Sir Roger Moore played 007 seven times none of his movies featured the spy's weapon-of-choice on wheels. It makes Moore the only one of the six Bond actors who never got behind the wheel of an Aston Martin on screen. Even George Lazenby, who only played Bond once in 1969's 'On Her Majesty's Secret Service', got to drive an Aston Martin DBS.
Rebooted & Rebranded
007 and his trusted set of wheels made amends in the 80s as Timothy Dalton could be seen in a gadgets-packed Aston Martin V8 Vantage Volante in 1987's 'The Living Daylights', while the relationship became even closer from the mid-90s: Starting with 1995's 'GoldenEye', Pierce Brosnan became the first Bond actor to drive an Aston Martin in all of his four outings as the super-spy. This trend continued when Bond got rebooted in 2006 with the critically acclaimed 'Casino Royale', and the timeless brand has now featured in every Bond movie since 1995. 'Casino Royale' was not only the first Bond film featuring Daniel Craig, it also offered a brand new explanation on how 007 obtained his world famous ride; it turns out everyone's favourite secret agent won his legendary Aston Martin DB5 by beating a villain in a poker game in the Bahamas. A narrative completely in line with the image of stylish cool and bold adventure that both Bond himself and the Aston Martin brand have been associated with ever since they first formed that magic combination way back in 1964's 'Goldfinger'.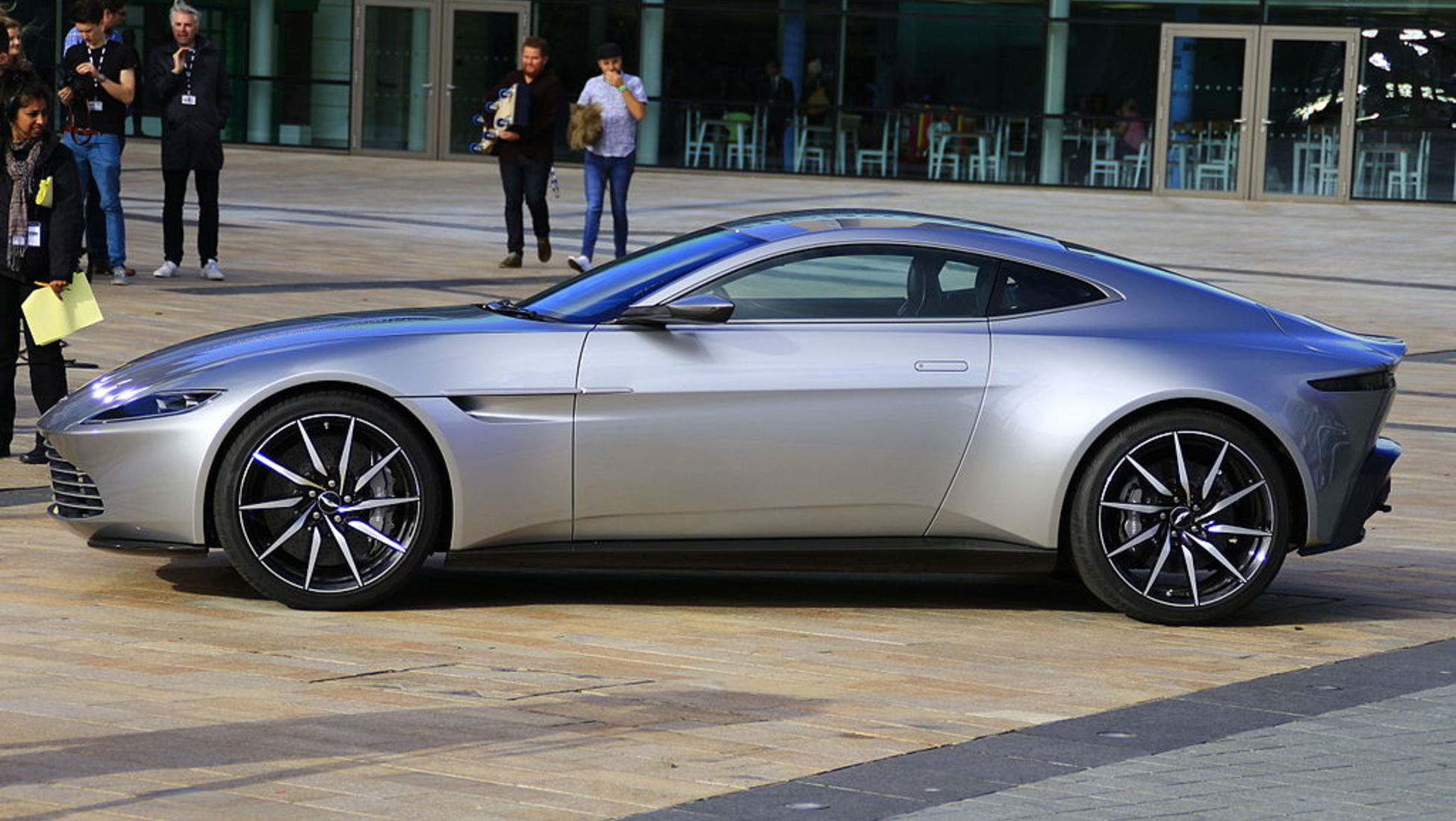 James Bond and his Aston Martin were truly a match made in heaven; the perfect gadget car for the world's greatest super-spy. The success of the films and the image that became associated with Aston Martin boosted the cars popularity and today, owning an Aston Martin is a dream for many. Keep an eye on our weekly Classic Car auctions and you may be the lucky winner of an Aston Martin of your very own! If space in your garage is limited, then check out our weekly Model Car auctions for a mini Aston Martin!
Looking to sell? Like Bond often did, you might be looking to upgrade your vehicle. Catawiki is the perfect to do it! Both private individuals and professional retailers can sell on Catawiki. You can become a seller by registering and offer up your car for auction.
You might also like: