Storytelling by a sequence of images dates back to the ancient Egyptians, Greeks and Romans who decorated tombs and temples and with the tales of pharaohs and gods. Later, the invention of the printing press made stories and cartoons mass products available for everyone. During the 18th century, picture stories focussed less on religion and more on politics and social life. They made fun of contemporary events and became what they got their name from: comic books. Read on to discover 5 of the oldest to be found in the world.
5. 'Journey to the Gold Diggings' - 1849
The first American-made comic book was published during the California Gold Rush. It was written and drawn by the brothers James and Alexander Read. The book tells the story of an urban dandy who sets sail to California and tries to make it as a gold digger. He fails tremendously and returns home, bringing back less money than he left with.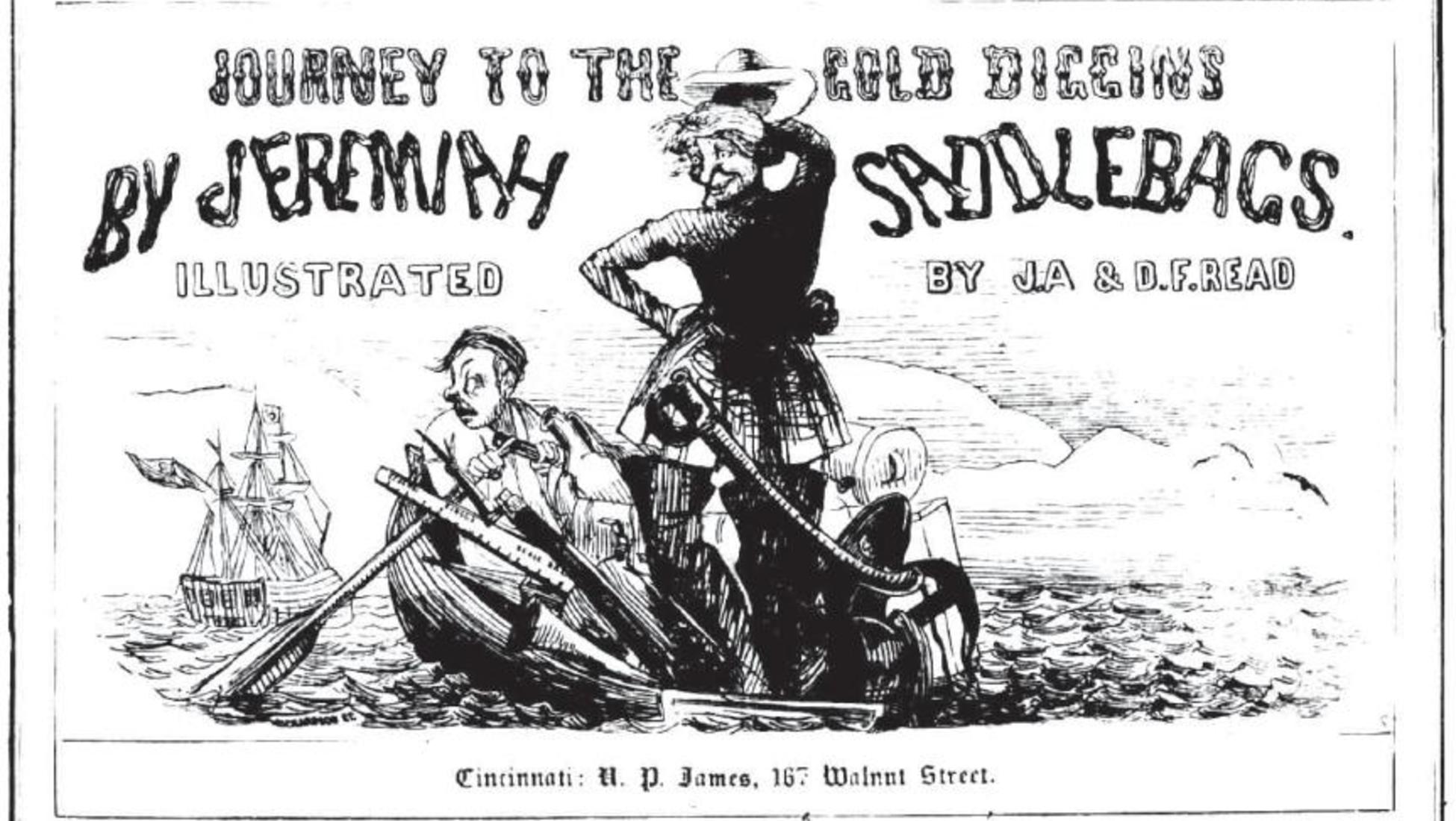 Image source: Red Drawing New York
4. 'Life of Mr. Lambkin' - 1844
George Cruikshank is considered to be one of Britain's best illustrators. He drew the images for various classic novels, including 'Oliver Twist' by Charles Dickens. Cruikshank admired the work of one of history's most influential comic artist, Rodolphe Töppfer, and tried to combine illustrations with narratives as well. The result was 'The Bachelor's Own Book: Being Twenty-Four Passages In The Life Of Mr. Lambkin' (in short: 'Life of Mr. Lambkin'). Unfortunately it wasn't a great success.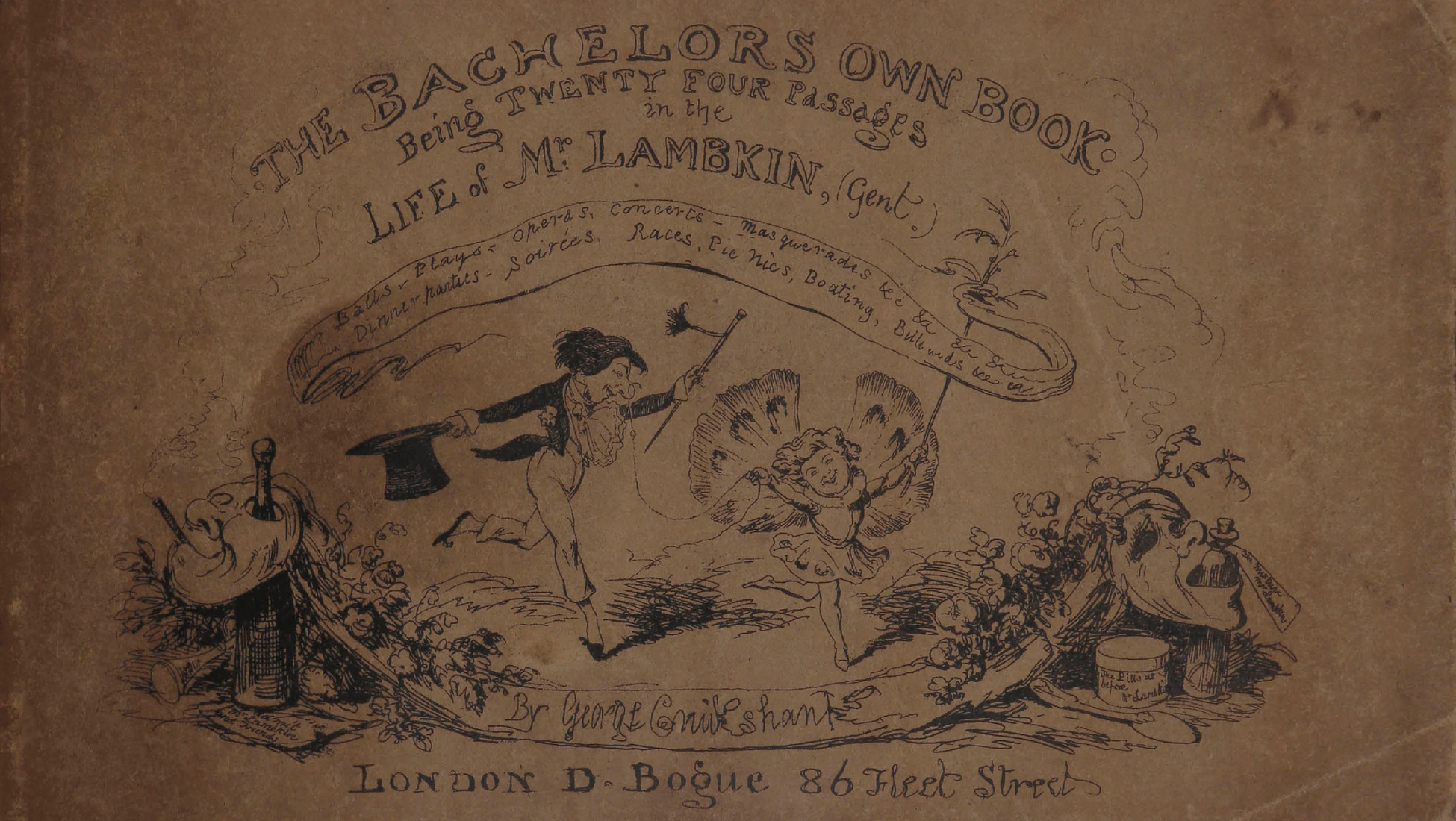 Image source: Cincinnati Library
3. 'Historie de M. Jabot' - 1833
In 1933, Swiss teacher and comic artist Rodolphe Töpffer published 'Histoire de M. Jabot' (Story of Mr. Jabot). It was his first of seven satires and tells the story of a middle-class man who tries to enter upper class. Töpffer initially only made comics in his spare time, to entertain his family and friends. They found his stories so hilarious that they persuaded the teacher to publish his work. Töpffer's books were extremely popular and played an important role in the early development of comics. His 1837 'Histoire de M. Vieux Bois' (Adventures of Obadiah Oldbuck), was the first comic book to be published in the United States in 1842.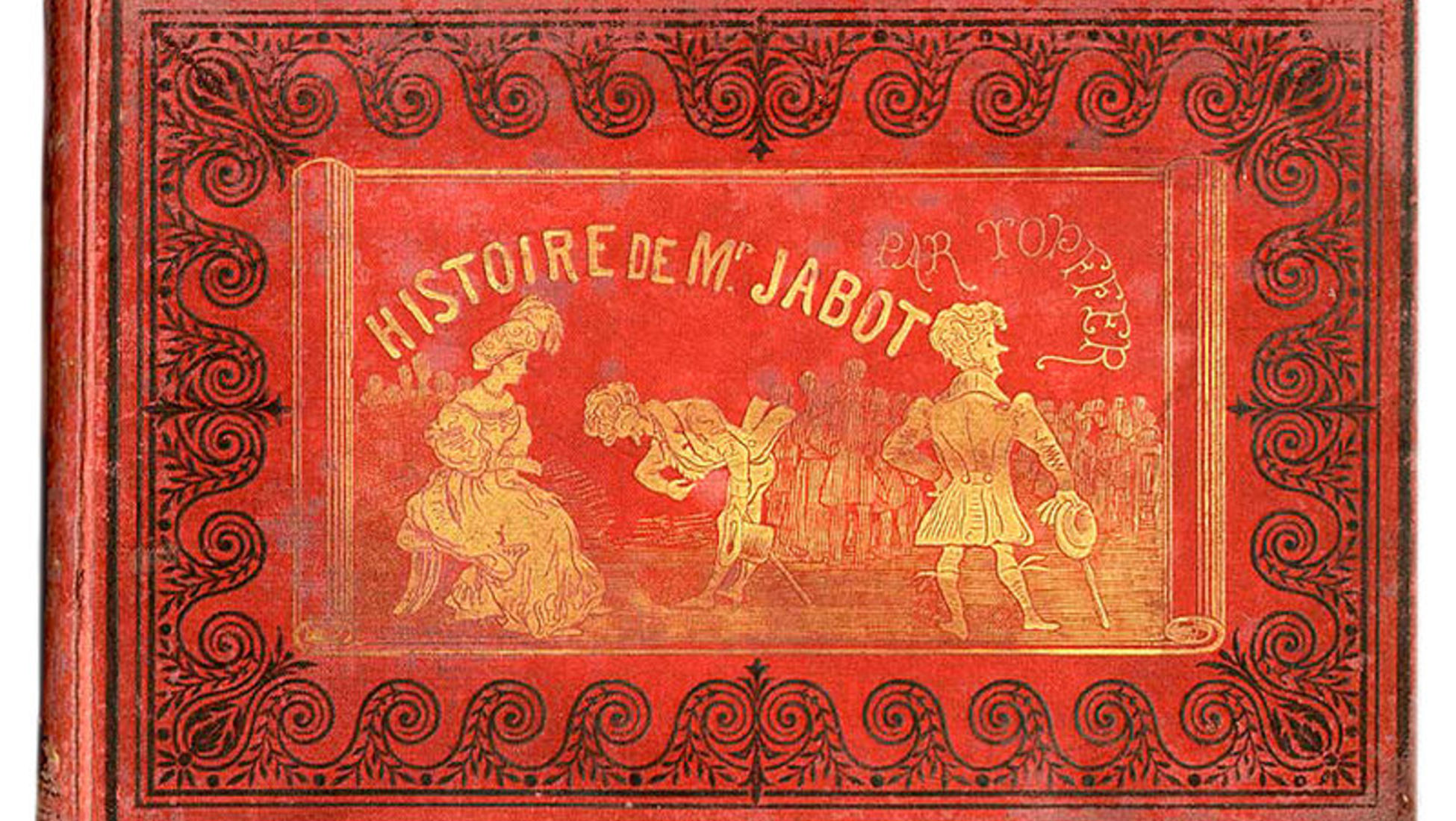 Image source: Wikimedia
2. 'Glasgow Looking Glass' - 1825
The 'Glasgow Looking Glass', later named the 'Northern Looking Glass', was a magazine that focussed entirely on comics and cartoons. It was first issued in 1825 and was illustrated by the English cartoonist William Heath. The 'Glasgow Looking Glass' offered a satirical view on politics and the daily life of Scotland in the 1820s. It contained the first comic ever that ended with the now iconic cliffhanger: 'to be continued…'.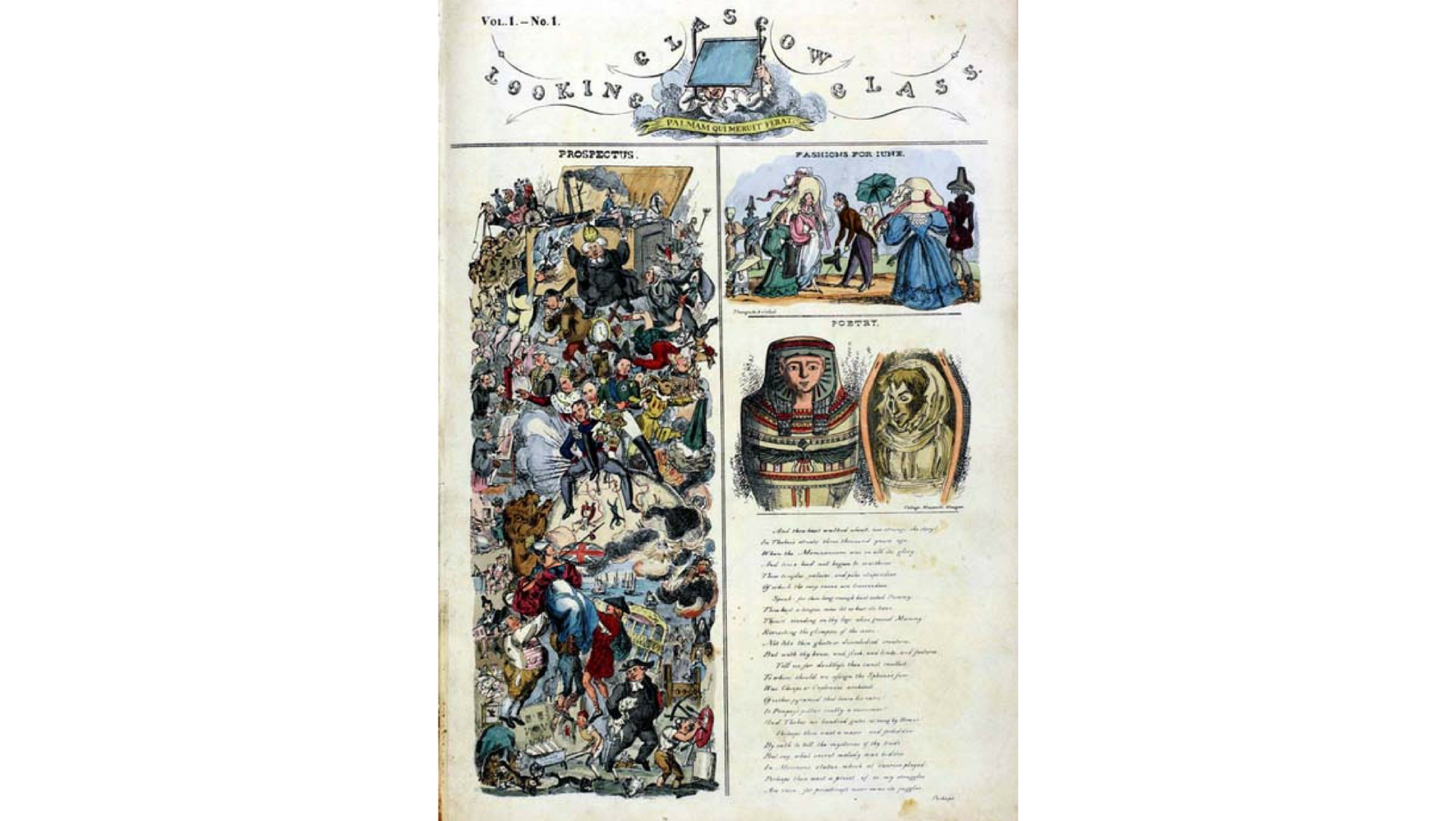 Image source: University of Glasgow
1. 'Master Flashgold's Splendiferous Dream' - 1755
The world's earliest comic book industry didn't start in America or Europe, but in Japan. In 1775, Koikawa Harumachi published 'Kinkin sensei eiga no yume' (Master Flashgold's Splendiferous Dream). A story about a poor, low-ranked samurai who travels from the Japanese countryside to Tokyo to find a better job. On his way to the city, he takes a nap and dreams about geishas, courtesans and a life filled with luxury. Huramachi's book was the first of many kibyoshi, comics that made fun of the government and society in that day and age. The popularity of the books was enormous. Some kibyoshi characters were even used in advertisements or as merchandise, just like the comic book heroes of today.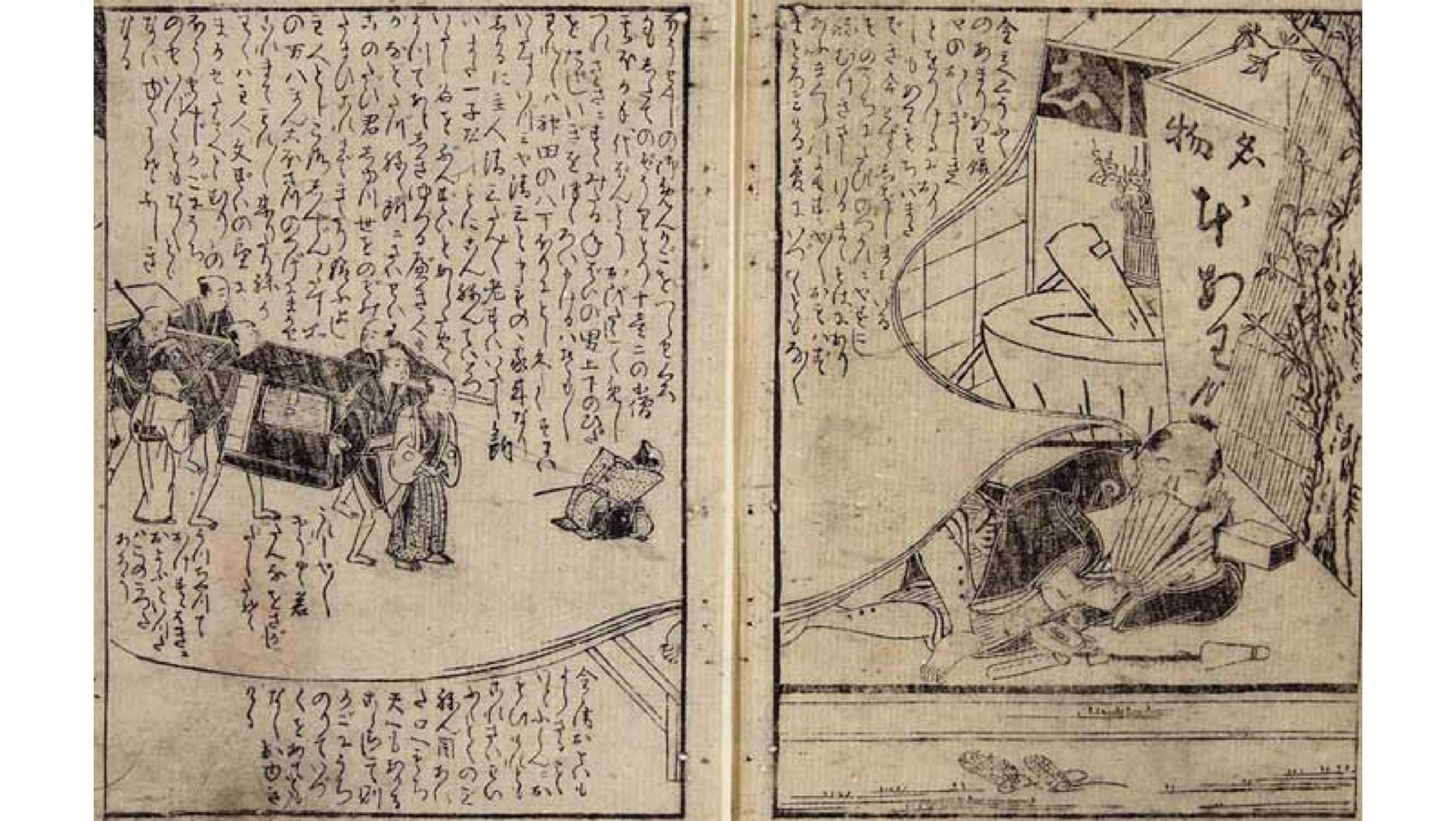 Image source: Cool Japan Illustrated
These 18th and 19th century comic books paved the way for numerous heroes like Tintin, Wonder Woman, Spider-man and Asterix and Obelix. Here at Catawiki we sell a wide range of comic books. Are you looking to add some albums to your collection? Take a look at our weekly Comics auction.
Did you know that you can also sell your vintage and limited edition comic books at Catawiki? You don't have to own your own comic shop, simply become a seller and offer up your comics for auction!
You may also like these articles: