Written by Abby | 7th June 2018
Whether you adhere to his ideas or not, the works of Benny the Kid will most certainly leave an impression. More than simple reproductions of famous cartoons, Benny uses this pictorial style to convey sometimes raw messages with poetry. These paintings lead us to question ourselves and the world around us. Like snapshots of our time, his works are winks both humorous and provocative. Come discover the colourful world of this atypical artist.
From drawing on dolls to deserted islands
So how did he start off his career as a street artist? On his very first day of kindergarten, Benny's mother was called in by the school because her son was drawing on dolls. "I've always been interested in the drawing classes and their creative side," says artist Benny the Kid. He's always loved to draw and paint, and with his discovery of the NBA and hip-hop he was attracted to the urban culture and graffiti art. "Since those days, I never stopped painting with spray cans." Stranded on a deserted island, the three things Benny the Kid would have to have with him would be a lighter, some good music and of course, a spray can - an essential for any street artist.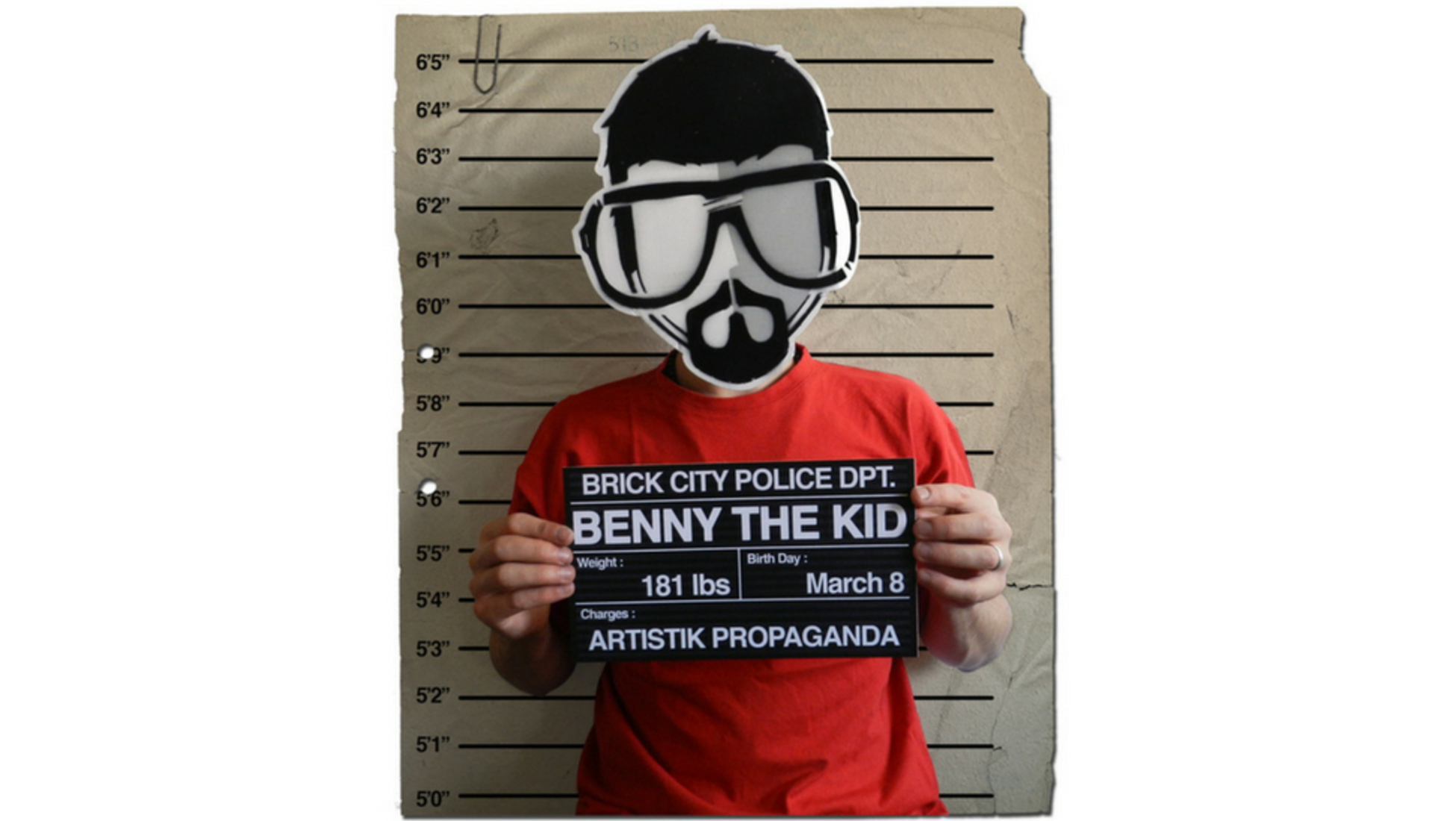 The man behind "The Kid"

"I want people to stay focus on what I do not on who I am." Preferring to remain anonymous, he chose the name 'Benny the Kid', which comes from his years of graffiti when you have to sign your art. "I chose Benny The Kid because Im looking for something with a reference to the American Culture. There are two references: First, Billy The Kid, the famous Western Bandit. Second, Benny "The Kid" Paret: a famous Black Boxer. I also chose it because there is a certain interaction with my style of paintings."
Benny the Kid's career developed with a group of friends with a shared passion for street art. They organised diverse collective exhibitions and participated in different artistic events. Benny the Kid draws his inspiration from strong and committed personalities such as Basquiat, Banksy and Warhol, as well as all types of cartoons, being especially fond of the work of Matt Groening and Seth MacFarlane. "These two show the satire of the actual society," he says. He also confessed that his idol is Michael Jordan and that he would love to see him play in real life one day.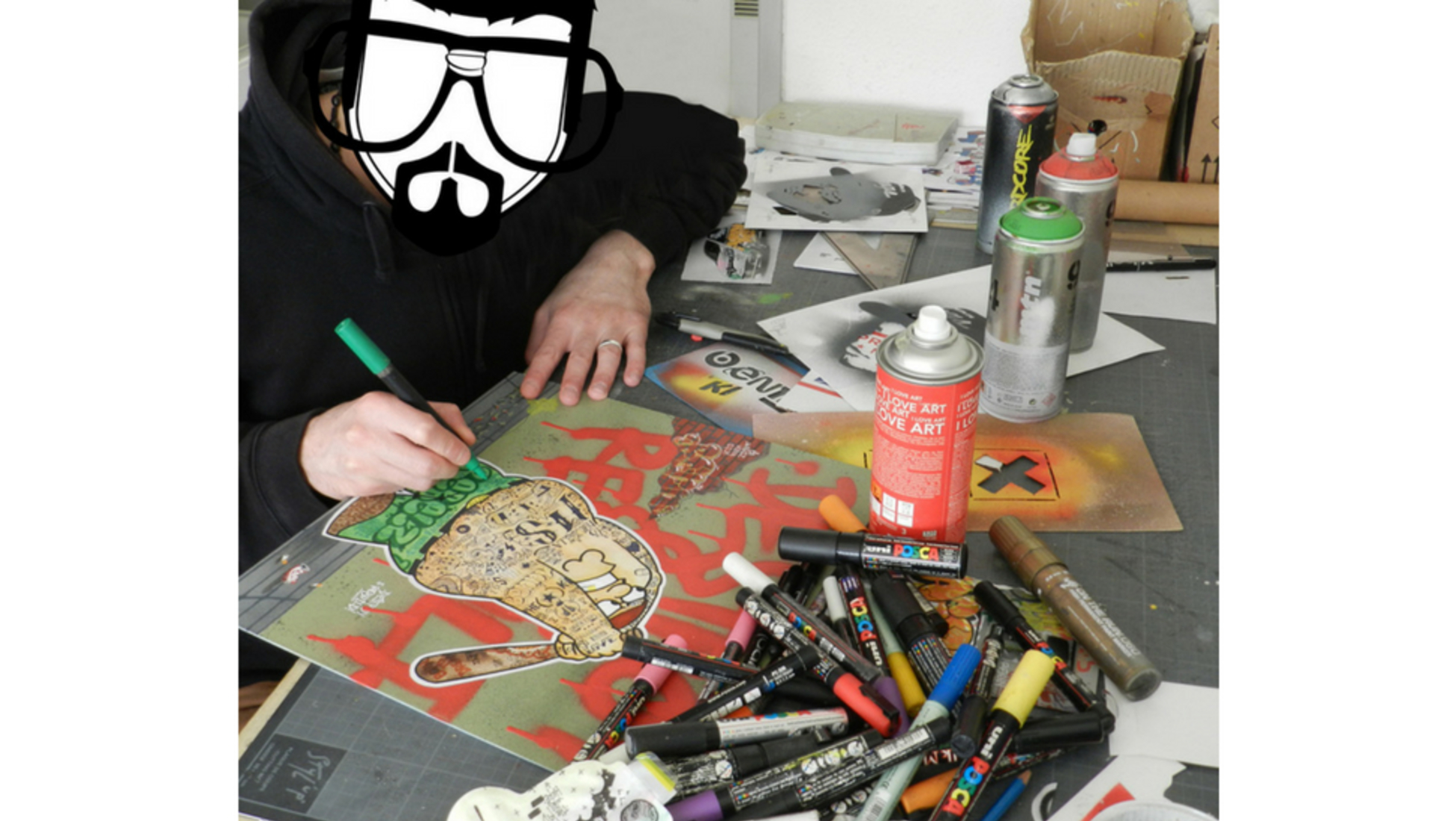 Benny the Kid is inspired by all types of cartoons, especially the work of Matt Groening and Seth MacFarlane
Paintings & poetry

Describing his work as the 'loudspeakers', Benny the Kid draws on current affairs and the world of information in general. He aims to emphasise, condemn or simply highlight the world around us, often humorously, with its details as well as its deviations from the norms. "I use this pictorial style to convey sometimes raw messages with poetry. These paintings lead us to question ourselves and the world that surrounds us." Like snapshots of our time, his artworks have a humorous and provocative wink.
Noticing that more and more people were interested in his art and the message he was trying to convey, Benny branched out and started a solo art exhibition. Over the years he's entered different art galleries and participated to various art events in France and in the USA. He says that the highlight of his career was an exhibition in Houston, Texas last year. "It was a good moment because that gave me an opportunity to show my work to the American people." And since hearing about it from another artist, he's come to Catawiki as a platform to sell his works.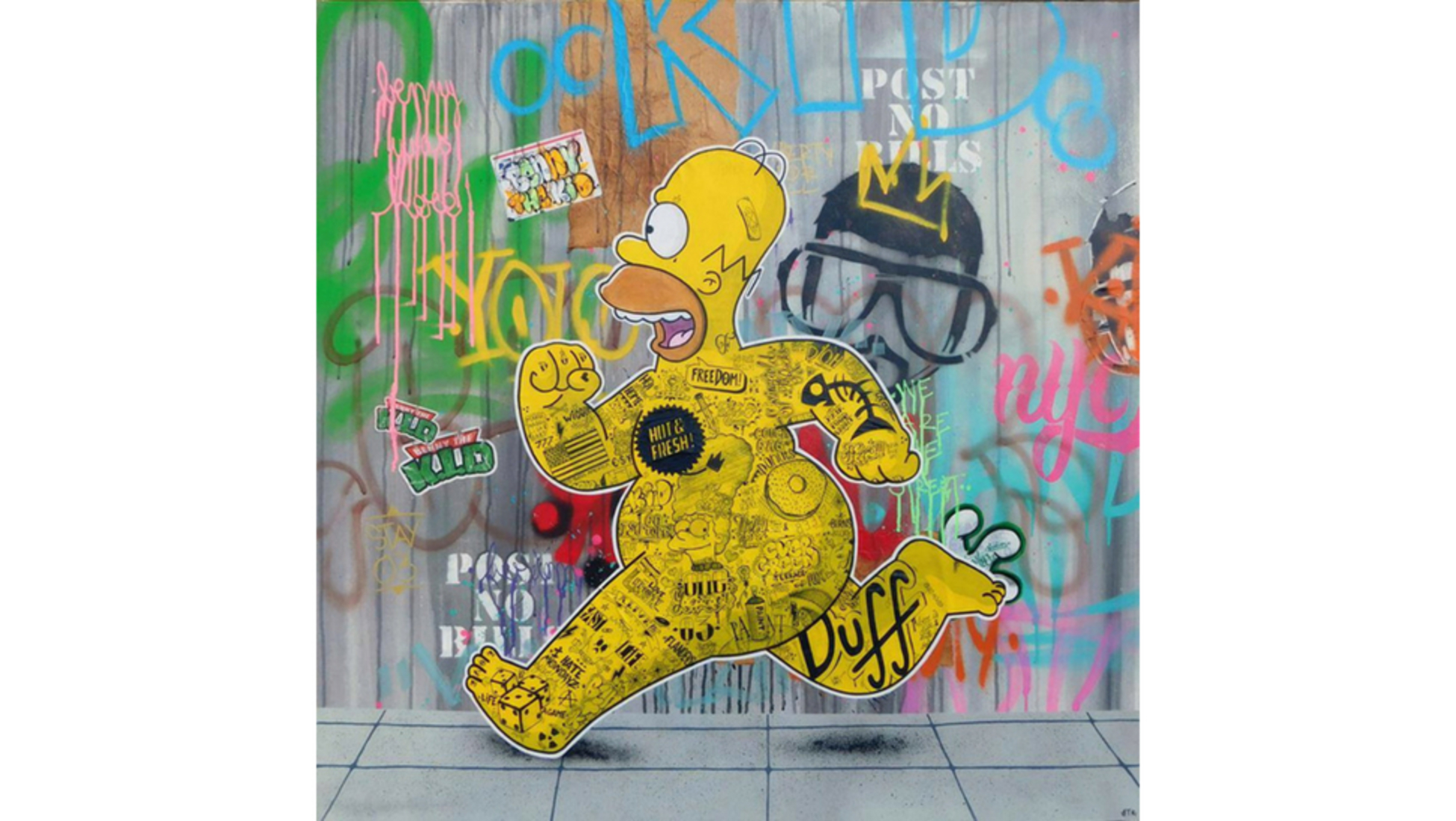 'Freedom Escape' by Benny the Kid was sold on our Street Auction in 2016 for €1,100
Since starting to sell on Catawiki, Benny the Kid has noticed an increase in visibility for his works. He's now reaching people that he would not have been able to reach by other means. "I feel like Catawiki is aiming artists to be known and seen by a larger audience by the special auctions that are proposed. Also the regular auctions are well supervised from the proposition of the lots to the payment." And we had to know, with an unlimited budged, what would Benny the Kid shop for on our auctions? "I am a sneaker addict," he admits. "So yes, sneakers with no doubts."
Currently Benny the Kid is working on his first art book which is planned to go out at the end of 2018. Can't wait? Take a look at our Street Art auctions in the meantime for your chance to take home a Benny the Kid original.
________________
Discover more artworks by Benny the Kid
You might also like: