By Simone | 3rd January 2019

In Expert's Advice, we hand over the metaphorical pen to one of our experts. This week, Anthony Chrisp shares with us a couple of street artists worth investing in, other than Banksy.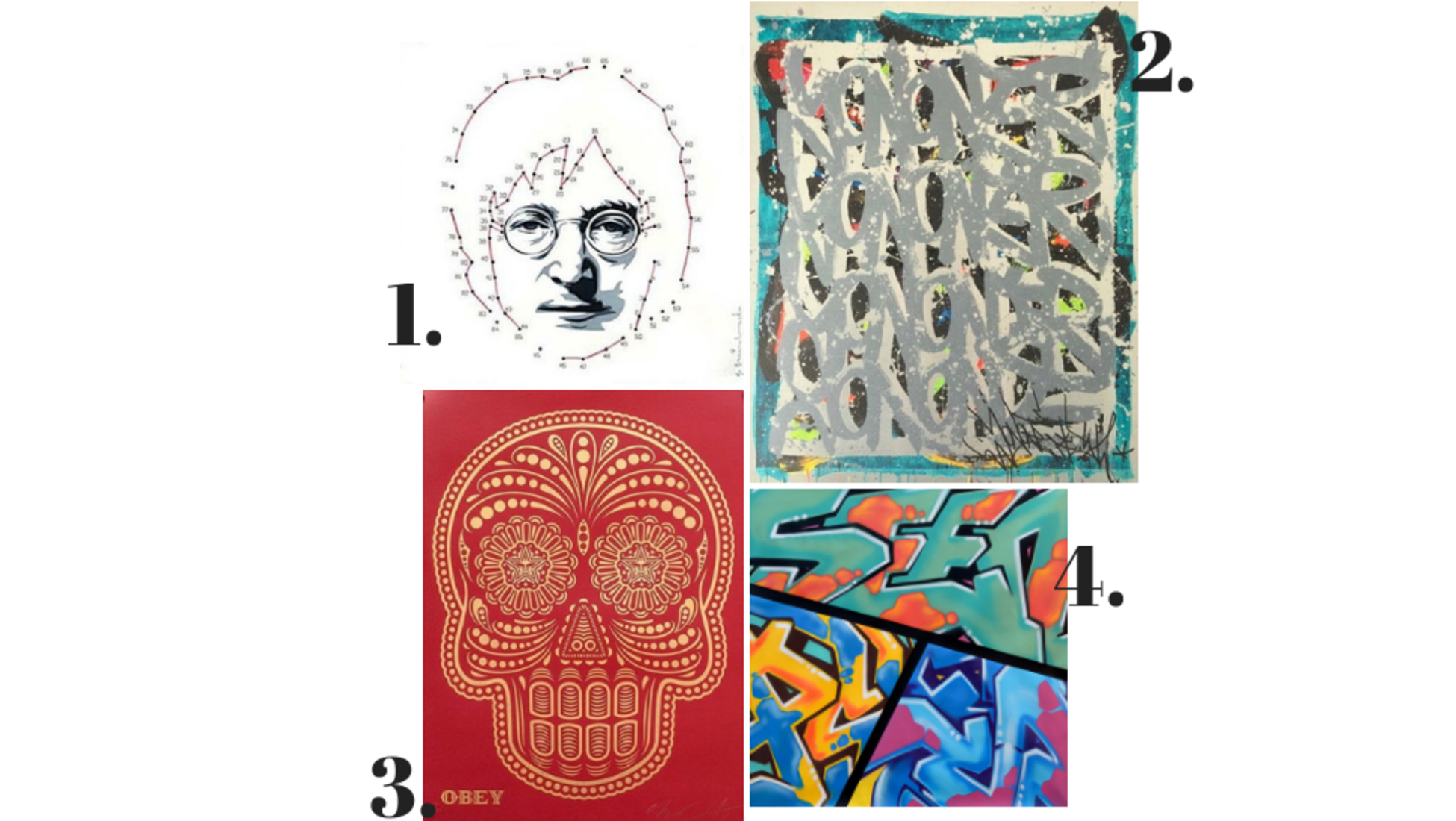 1. Mr Brainwash
Straddling the boundary between art and vandalism, the world of street art is often shrouded in secrecy. And perhaps never more so than when it comes to French artist, Mr Brainwash. Love him or not, Mr Brainwash's works are a smart investment. Having risen to the status of a global icon in less than a decade, his modern artworks and eccentric behaviour seem to both entertain and infuriate fans and critics alike.
2. JonOne
JonOne was born in Harlem, New York where Graffiti Art was born and thrived. Growing up in Harlem, his introduction to graffiti began at an early age, he would watch tags and pieces on subway cars and city walls. He used the energy of the city as the inspiration he needed to paint it. While he has moved on from his tagging days, his art still references it to this day.
3. Shepard Fairey (OBEY)
Shepard Fairey began his 'Andre the Giant has a Posse' stencil, sticker and fly-poster campaign back in 1989. Over the years this simple icon evolved into murals, fashion and museums. In 2008 the world learned his name when he designed the 'Hope' poster for Barack Obamas successful presidential campaign.
4. SEEN (Richard Mirando)
Richard Mirando aka SEEN is one of the cornerstones of graffiti; a living icon. SEEN's work was featured in the graffiti bible 'Subway Art' by Martha Cooper and Henry Chalfant. Also taking a starring role in the iconic Style Wars, a documentary that chronicled the rise of subway graffiti in New York in the late 1970s and early 1980s.
____________________
Find these artworks and more in our weekly street art auctions.
Discover more street art | modern art | contemporary art
You might also like the following articles: