Written by Simone | 16th May 2019
High-speed. Quiet. Light. Low-emission. That is what turbocharged motorcycles were meant to be, but the hype was short lived. Of the CX650 Turbo, few made it to the market and a lot of them were destroyed. A rare find on its own, but even rarer is the handmade prototype that is in auction on the 17th to 27th May 2019 on Catawiki.
After their success with the CX500, and conscious of the need for innovation and the demand for a motorcycle that had the weight and response of a middleweight with the power of a heavyweight, Honda wanted to show that it could do more than building user-friendly and durable motorcycles.
As turbocharge on cars were starting to become more popular, Honda's engineers figured they could apply the same principle to motorcycles. This could increase engine performance significantly, without adding a lot of extra weight. The Honda CX500 Turbo was born. It was the perfect solution, it seemed.
In 1982 the CX500 Turbo made it to the market. But despite Honda's best efforts, bugs remained, it was expensive and thirsty. It suffered from 'turbo lag', meaning it would hesitate a bit before it set off into turbo; pretty inconvenient if you need to make an unexpected turn.
So Honda's engineers went back to the drawing board and in 1983, the CX650 Turbo came to the market, with simplified computer controls, adjusted gearing ratios with a wider gap between fourth and fifth and the compression ratio increased from 7.2:1 to 7.8:1. All in all, this made the bike easier to ride when transitioning from off-boost to on-boost.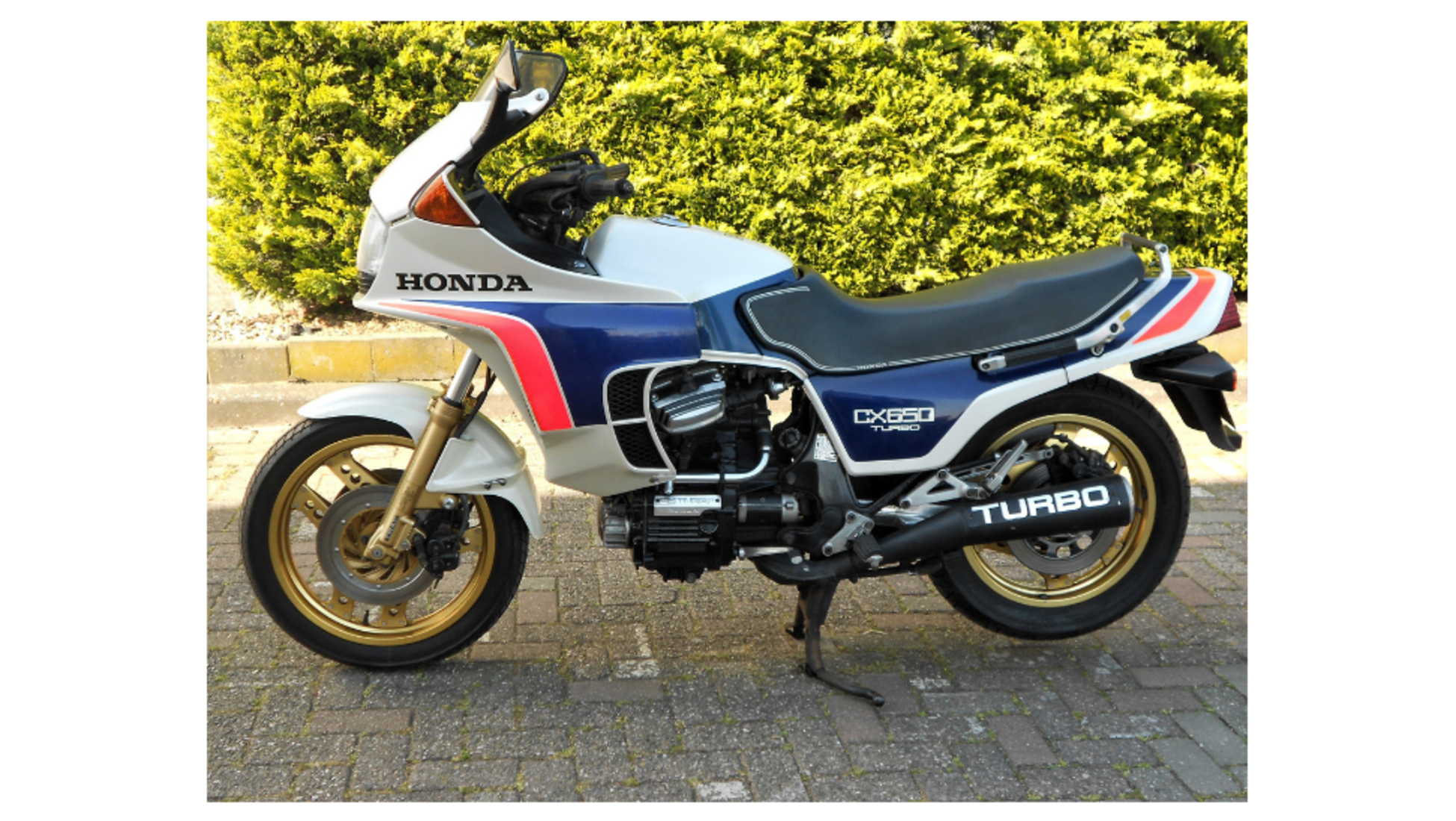 Unfortunately, this was in a year in which the economy took a bit of a hit and the motorcycle market took a punch. Even after things were started to look better overall, it took a while for the motorcycle market to recover.
Maybe, if the market was doing better, the bugs would've been sorted out and the Turbo would've become a staple in any motorcycle store. We'll never know, because before that could happen, Honda took the CX650T out of production. Only 1,777 models had been built.
The motorcycle that is in auction on Catawiki this week is an even rarer version of the CX650T, it is a hand-made prototype in its original condition. There's a 'handmade' signature on the cover of the handlebar. This is quite a unique opportunity, as manufacturers usually destroy prototypes or put them in their museum; they certainly do not sell them.
This is especially true of Japanese manufacturers from back in the day: the idea of keeping a motorcycle as a collectable in a museum didn't even cross their minds. The fact that a Japanese prototype has survived this long is close to a miracle. And truth be told, if it wasn't for the importer, this one-of-a-kind would've probably been destroyed too. Honda had already given the orders, but luckily, in this case, the importer was the owner and this prototype survived.
____________________
Discover more motorcycles | Honda
You might also like these articles: