Written by Simone | 6th November 2019
The comics industry hasn't always treated its female superheroes with all the badass deference they deserve. But – alongside every Lois Lane spanking, Power Girl costume and Spider-Woman cover – there are also many genuine moments of female empowerment. With the help of Wonder Woman, Supergirl and Ms. Marvel, we're taking flight through the history of women in comics.
Wonder Woman
The U.S. 'Golden Age of Comics' kicked off in 1938 with the release of Action Comics #1. However comic fans had to wait until 1941 to meet the first notable female superhero. As more and more men went to fight the Nazis in WWII, there was a clear need for independent, civic-minded women to fill the gap they'd left behind. And Wonder Woman answered the call.

Raised in an all-female Amazonian tribe with mythical roots, Wonder Woman was a strong and powerful yet tender and peace-loving hero and quickly became an inspiration to young girls. She was not a damsel in distress, no one needed to save her, and she was not a spinoff of another superhero either: she was a hero in her own right. Unfortunately, after her creator William Marston died in 1947, writer Robert Kanigher took over and Wonder Woman became less powerful. Like many women after the war that had to go back to the traditional household ideal, she was left without purpose.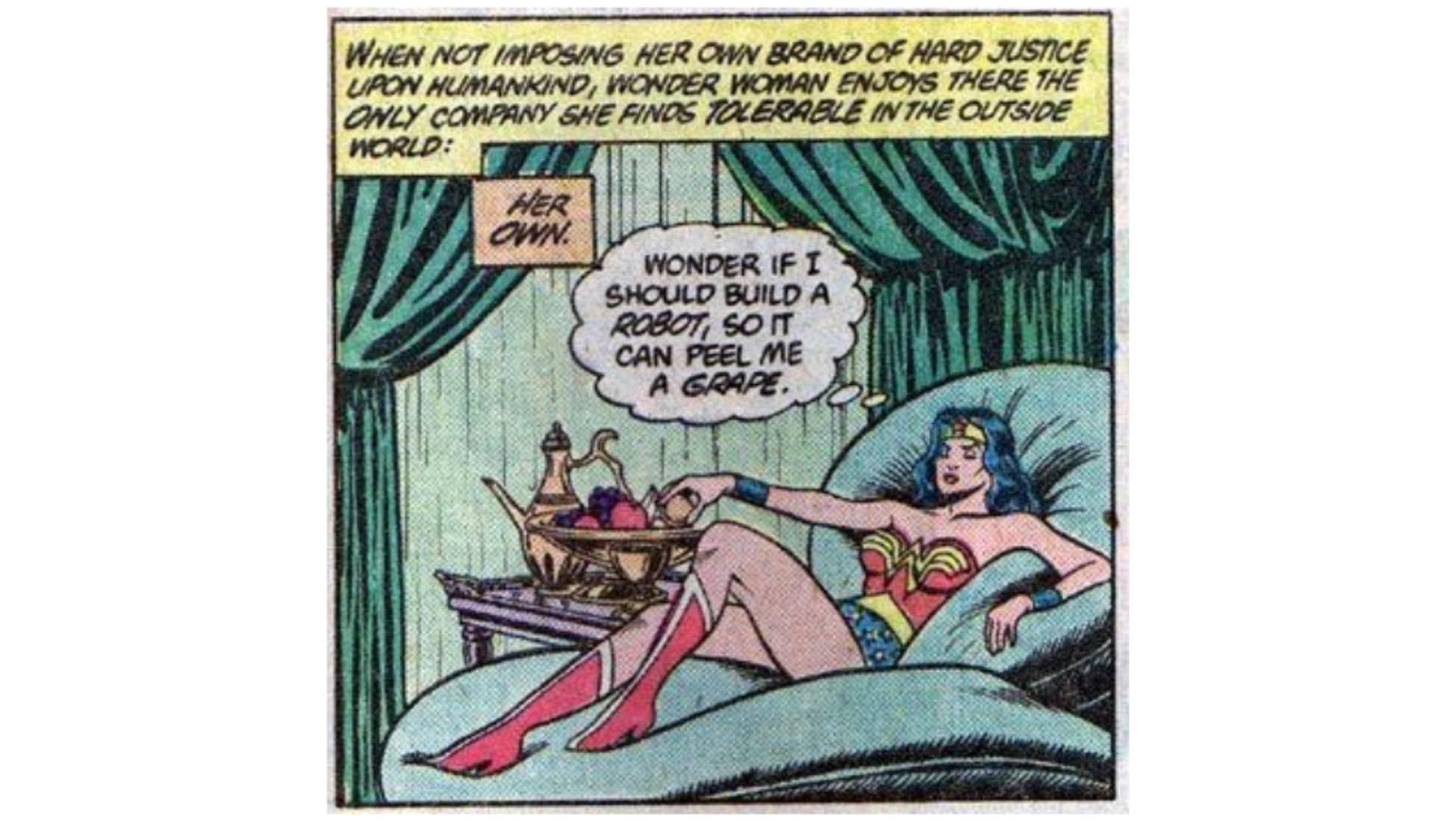 We feel you, Wonder Woman.
In 1954, psychologist Fredrick Wertham's published the book Seduction of the Innocent. In the book, Wertham talked about morals in comics, making a case for the 'traditional household' and gender roles: "They are not homemakers. They do not bring up a family. Mother-love is entirely absent... Even when Wonder Woman adopts a girl there are lesbian overtones."
The Comics Magazine Association of America (CMAA) was founded in response to the concerns that Wertham's book raised, and their first order of business was to implement the Comics Code Authority (CCA). The CCA banned graphic depictions of gore, disrespect of established authority, storylines that undermined the sanctity of marriage and all sexual innuendo. This code impacted Wonder Woman in almost every single possible way. She lost her strength and character; everything from her origin story to her looks had to change. She wasn't concerned with fighting evil as much and she became interested in marriage and shopping instead.
In time, people would see the light and Wonder Woman would return to her original roots, but it's safe to say the journey there wasn't easy. And not just for Wonder Woman, other superheroes were severely affected by the CCA as well, which was in use by all the major publishers until the early 2000s. One of the superheroes impacted is next on our list...
Supergirl
There is a dubious tradition that women in comics are often drawn as the "girl" versions of existing male characters. Famous examples include Batgirl, Hawkgirl, Spider-Girl, She-Hulk and, of course, Supergirl. Not only does this practise show a sad lack of creativity, it also means that some of these female superheroes will always be seen in some sense in relation to their, usually more famous, male counterparts.
Although Supergirl or Kara Zor-El is arguably more popular than ever, her history is also one of the most convoluted, with her origin story being modified and revised several times. In an announcement that surprised no one, D.C.'s vice president Dick Giordano explained that Supergirl was initially created to take advantage of the high Superman sales, and that not much thought went into her creation.
After this unpromising start, the editors actually killed Supergirl off in 1985, during the Crisis on Infinite Earths limited series. This decision was made despite her popularity among the fans and status as a central member of the Superman Family. According to Infinite Earths writer Marv Wolfman, Supergirl was killed off in order to make Superman the only survivor from Krypton.
Thankfully Supergirl's story had a happy ending. Kara Zor-El only reappeared for a couple of 'ghost appearances' before she was revived in 2004, with other characters sometimes donning her suit and name. Eleven years after her revival, Supergirl got her own TV show, which has been going for five seasons without any indication of slowing down.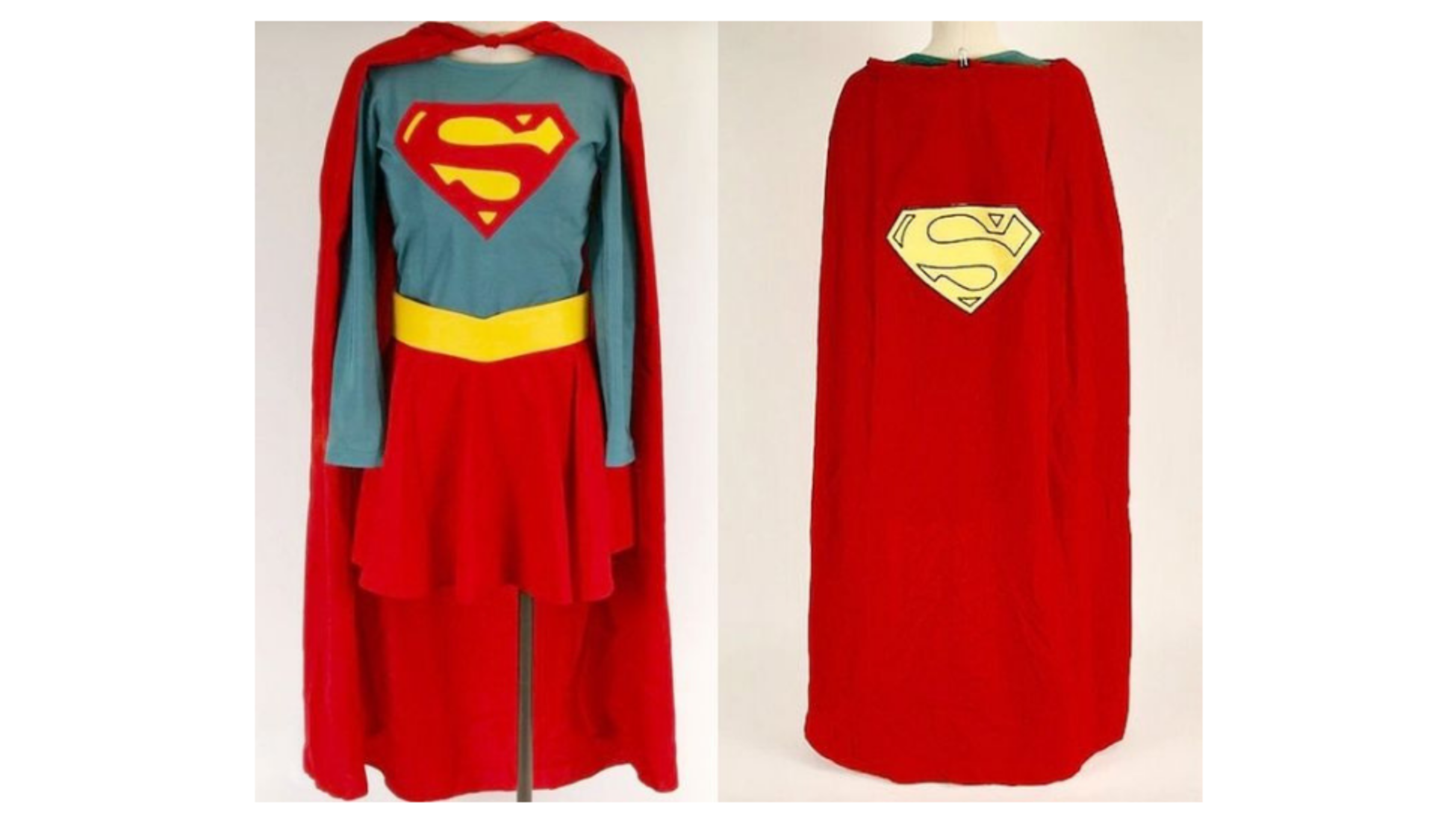 The classic Supergirl outfit worn by Helen Slater in the 1984 Supergirl flm.
Ms. Marvel
Over the years several characters have adopted the alias of Ms. Marvel, starting with Carol Danvers. She first appeared as a love interest in the 1968 Captain Marvel series of the titular male protagonist, Mar-Vell. Nine years later, Danvers made her debut as Ms. Marvel.
This was an attempt by Marvel to tap into the 1970s feminist movement, in a similar way to the manner in which Wonder Woman spoke to female workers. The fact that the writer's understanding of women hadn't advanced since the 1940s slightly hampered their attempts to create a new feminist superhero. Avengers No. 200 included a storyline in which Danvers was sexually assaulted and impregnated by a man named Marcus. In the story, the sexual assault is not acknowledged at all.
Existing only as a minor character until the early 2000s, Ms. Marvel finally started to play a more significant role in major storylines. Her popularity increased to the point that Danvers took on the mantle of Captain Marvel in 2012. Switching her leotard for a new, more practical uniform reflecting her military background, Captain Marvel went from strength to strength and, finally, got her own movie in 2018.
The promotion to Captain didn't mean the end of Ms. Marvel and the name has been put to good use. In 2014, Ms. Marvel #1: No Normal came out featuring Kamala Khan, Marvel's first Muslim character to headline her own comic series. Khan discovered that she had special shapeshifting abilities and assumed the mantle of her idol, Carol Danvers, after Danvers becomes Captain Marvel.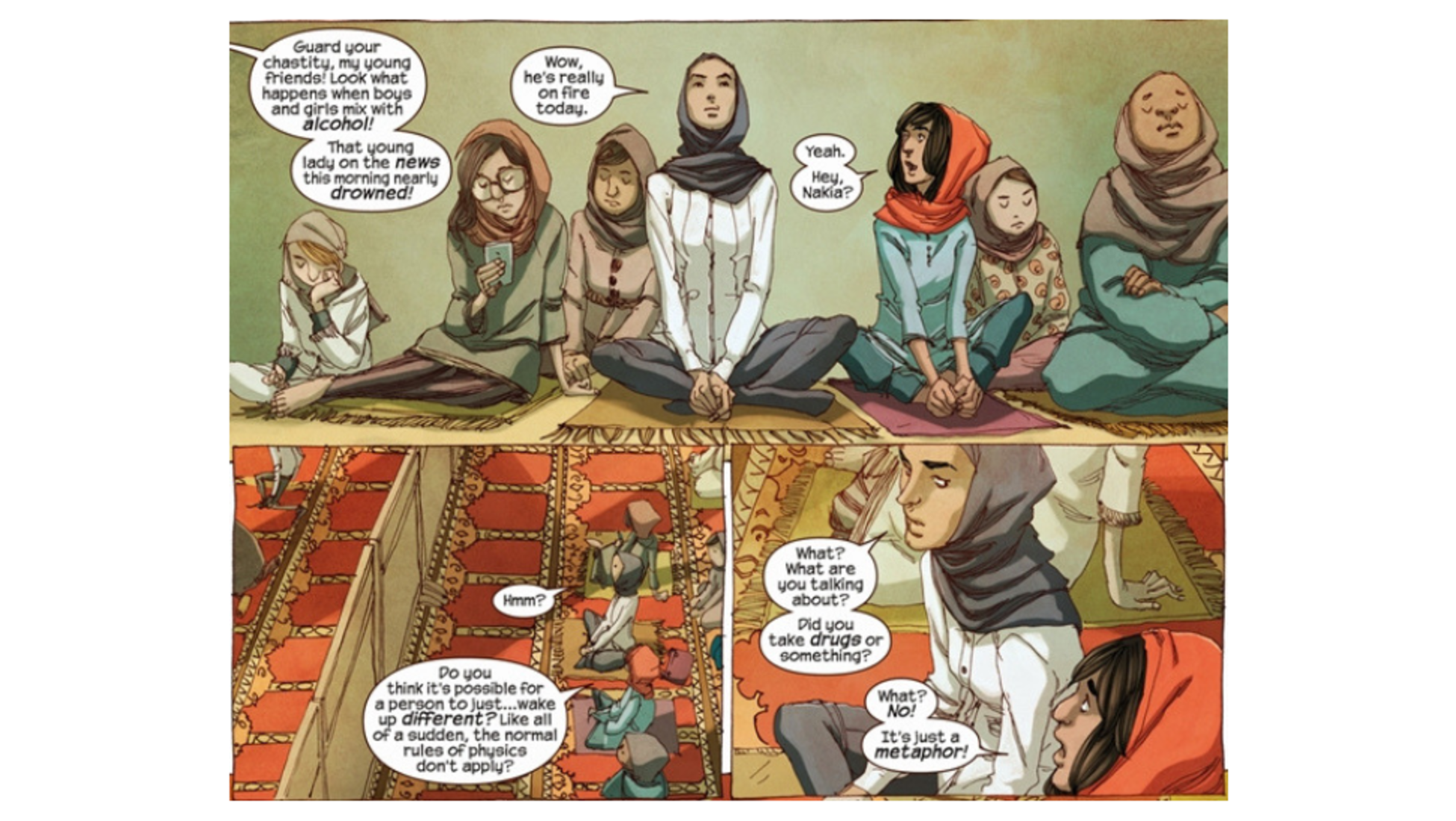 Kamala Khan as Ms. Marvel is Marvel's first Muslim character to headline her own comic series.

Ms. Marvel #1: No Normal was the best-selling graphic novel in October 2014 and reached #2 on The New York Times Best Seller list, proving once and for all that people are actually interested in stories from people with different backgrounds, be that either women or people of colour. Who'd have thought?
____________________
Find the original Supergirl outfit on Catawiki this week or explore our Comics auctions.
Discover more comics | movie merchandise & memorabilia
You might also like: