Written by Tom | 4th September 2020
The sneaker market has been growing at breakneck speed for decades now. Sneakers have become a masthead for cultural identities, attracting young collectors and inspiring a new fleet of secondhand sellers. Here to tell us more about the rise of sneaker collectors — known as sneakerheads — and the shoes to pay attention to, is fashion expert, Fleur Feijen.
As of last year, the sneaker market was valued at roughly $ 60 billion (about € 50 billion), while the global sneaker resale market was marked at two billion dollars and is expected to triple over the coming years, according to Cowen & Co estimates. Even with the black swan that is the coronavirus, this is a market that has seemingly no end to its demand.
Why have sneakers become so popular recently?
The general trend across the industry is that people are increasingly adopting more sporty lifestyles and like to be more comfortable in their clothes , hence the increase of casual and sportswear seen in everyday attire. Think about the number of leggings, track pants or yoga pants you see people wearing - a pair of statement sneakers is the natural choice to tie an active look together.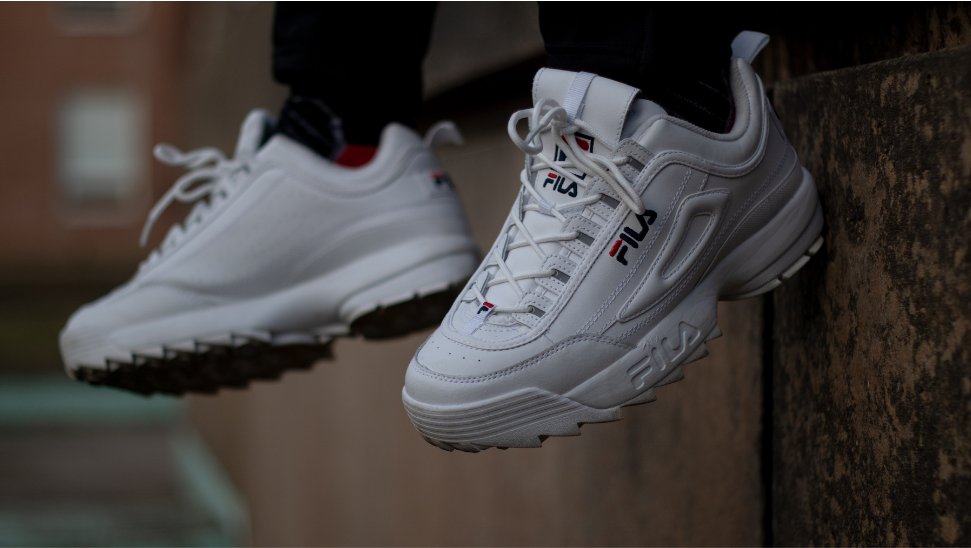 Fila's retro look has been a recent hit with sneakerheads
Streetwear, in general, is growing in popularity especially among the younger generation with brands like Adidas, Puma or Fila, the latter of which has found success with its 1990s retro look. At the same time, sneakers have become a true fashion statement with all the major footwear and traditional designer brands, like Balenciaga or Versace, investing in resources to create luxurious shoes that are highly desirable and endorsed by celebrities.
Sneakers have attracted younger collectors - why do you think this is?

The sneaker boom has certainly found a very strong audience among the younger and digital-native generations, where the use of social media can very quickly amplify fashion trends, celebrity culture or the idea of ​​making quick money with sneakers resale.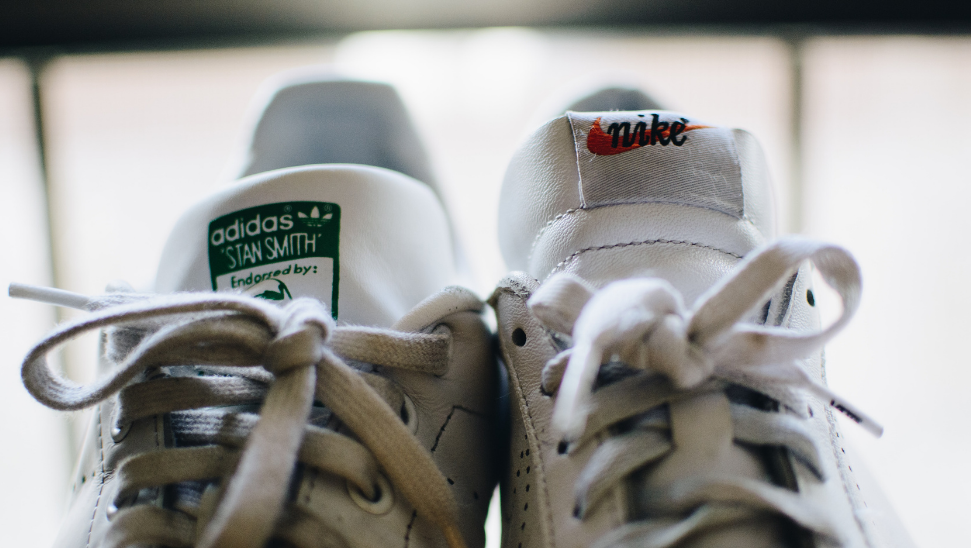 Nostalgia is a big driver for collectors - those looking to revisit their younger years or those wishing they'd been around in certain eras
But when it comes to building an organized and structured collection with rare and vintage pieces from the 80s and 90s, as you would do for comic books, the demographic can stretch considerably. It's more about the nostalgia affecting older generations.
Collecting is often seen as a niche hobby - do you think collecting and collecting sneakers is becoming a fashionable thing to do?
I don't believe everybody can become a collector - it's a special feeling that you'll either experience or you won't. If you're falling in love with an object and then suddenly feel the urge to start buying continuously, or find yourself spending hours researching the subject - then you're probably into collecting.
Collecting sneakers is a fairly recent phenomenon, which started at simple forums back in the 90s. Today you can browse large inventories online and exchange information quickly and get easily drawn in by this incredibly dynamic, young and ever-changing market. Whether sneakers are a fad or a passion that will stay with you for a long period, only time will tell.
Collecting is all about feeling - you either feel it or you don't
What makes a sneaker worth collecting?
As a collector, the main thing to look for are as follows:
- Scarcity or limited editions, which is created by the brand itself by issuing limited productions on the market
- Special collaborations with designers, artists, fashion brands
- Sporting and historical moments, like game-worn basketball shoes
- Celebrity endorsements
In the past few years, the secondary sneaker market has become quite organized with specialized platforms able to bring this limited and collectable supply to an ever-growing audience from all over the world. Platforms like Catawiki provide sneaker collectors with a chance to get their hands on limited editions - all of which are authenticated and sold through a secure transaction process.
What are some of the most popular and rare sneakers to collect?
When it comes to popular shoes, those with the biggest market share are the Adidas Originals Yeezy Boost 350 V2 's and Nike Jordan 1's. Both are issued periodically in special colors, patterns and materials. As for rare sneakers nowadays, Miami-based retailer SoleFly has an established record of producing some of the limited and expensive Jordan collaborations (reselling at prices around € 4,000). We'll have to see if these will hold their value over time or if it's just the hype of the moment. Some of the rarest sneakers on the market worth mentioning are the 2016 Self-Lacing Nike MAG, the Kanye West X Louis Vuitton collaboration or the Adidas NMD Human Race Trail X Pharrell X Chanel.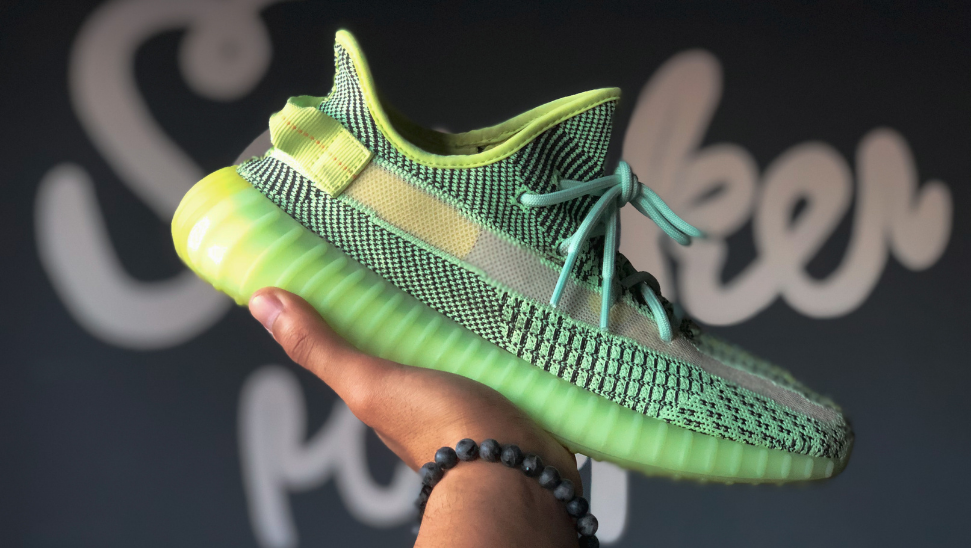 Yeezys are some of the best-selling sneakers in the world
Vintage sneakers that are linked to the history of a sports team and athletics are also popular. Take the Converse Fastbreak shoes worn and autographed by Michael Jordan during the 1984 Olympics for a gold-medal-winning match against Spain, which were sold in 2017 for around $ 190,000 at a private auction. Or the Waffle Racing Flat "Moon Shoe" that were designed for runners at the 1972 Olympic Trials. Only about 12 of these were created and one unworn pair was sold last year for $ 437,500. As the story goes, Bill Bowerman, Nike's founder, created the innovative waffle sole traction pattern by tinkering with a waffle iron and pouring rubber into the mold, which became the first prototype of the sole.
What are some trends you see in sneaker collecting?
Building a collection around a specific brand (ie Adidas) or a theme (ie. Original vintage, or vintage colors & styles). That way, you won't have to run after the latest editions of the brand and bend to the thrill of the chase. Like with any collection, it's an expression of the collector's personality and passion.
____________________
Explore our range of sneakers, in our weekly fashion auctions. And if you've got some exciting pieces, register as a seller .

You might also like:
Fashion trends to get excited about in 2020
These 5 designer sneakers are a great investment opportunity
High fashion's unusual fascination with everyday objects