Written by Tom | 10th December 2020
We've floated through the 70s, danced our way through the 80s and now we're finally in the 90s. Culturally speaking, the 90s was shaped by the introduction of the World Wide Web which helped accelerate an awareness of multiculturalism, one that would inform some of our most loved creations from the era. For those perennial 90s kids in your life, we've put together a gift guide to keep them happy this festive season.

Game Boys and Pokémon
While Nintendo introduced the pioneering NES in the 80s, they continued their quest for global video game domination with one of the 90s most iconic consoles: the Game Boy. Launched in 1989, it became an instant success and was the accompaniment of many a 90s kid *and* adult in the ensuing years. The games Tetris and Super Mario Land were included with the initial purchase but the subsequent launch of Pokémon Red & Blue set another global franchise in motion.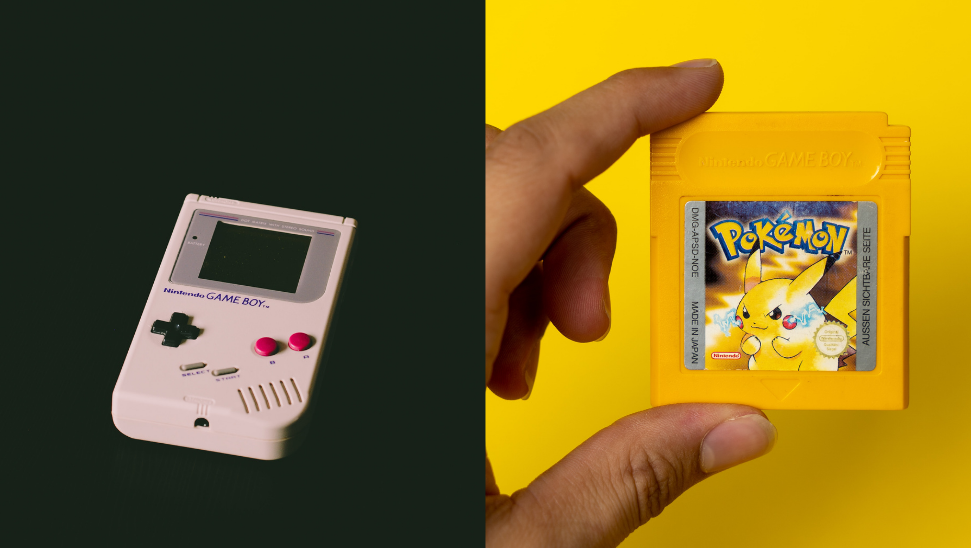 The original Game Boy is widely considered to be the ultimate original portable console. Pok
é
mon yellow meanwhile was a special edition of the original game.
The role-playing game which involved catching and training an encyclopedia of fictional creatures quickly became Nintendo's best-selling game and the best-selling portable game of the decade. Capture some of the titans of the Pokémon world when you gift an original Game Boy and a classic Pokémon Red, Blue or the rarer Yellow. And for those that want a more colourful accessory, opt for a bright reminder of the 90s gaming heydays with the Game Boy Colour or for a more traditional game, Pokémon trading cards are endlessly popular.
Minimalist design and furniture
The late 20th century saw minimalist art take centre stage, but it wasn't until the 90s when minimalist design really saw mainstream appeal. Think of it as an early prototype of the pared-back Scandinavian style that took the design world by storm in the 2010s – simple colour schemes, clean lines and lots of wood.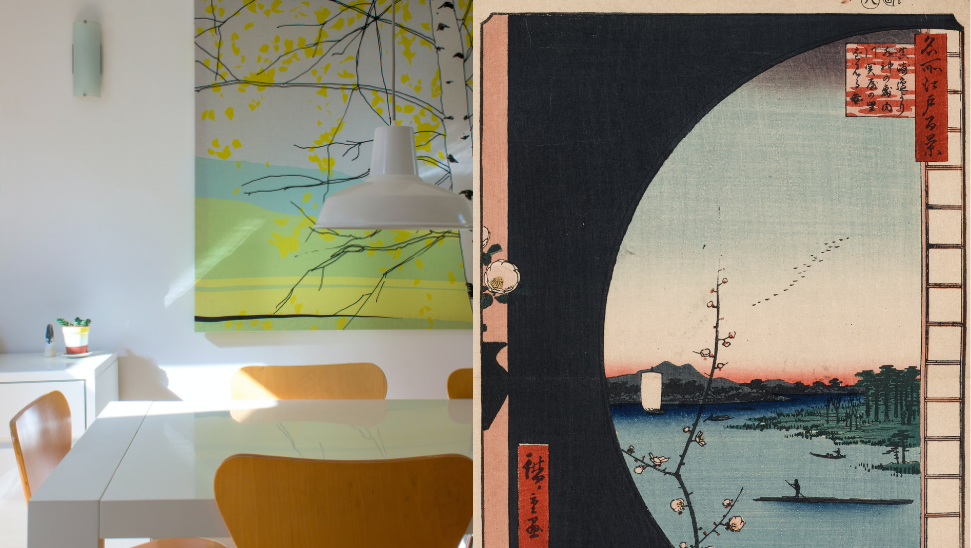 Look to pine and woodblock prints for a
minimal aesthetic.
Blond woods like pine were particularly popular. To recreate this trend opt for antique furniture, such as a dresser, coffee table or bed frame. For a slightly fresher take on a 90s trend, choose beech wood for a paler, cooler colour scheme. The 90s was also a time where the world looked beyond the familiar and for many European interiors, there was a surge of interest in Asian antiques and art. If you're looking to liven up the interior of the minimalist in your life, a Japanese woodblock print or Chinese porcelain are great for complementing any quiet aesthetic.
Girl group merch and grunge records
Whether you're a fan or not, pop music was forever changed by the 90s. Much of this was accredited to the popularity of boy and girl bands like N-Sync and the Spice Girls. Introduced as manufactured groups with teams of music's top hitmakers behind them, both bands quickly proved their star and staying power. In particular, the Spice Girls became the most merchandised band in history, spearheading a new coupling of music and merchandise— a match made in heaven. For the traditional pop fan, a classic Spice Girls CD or gold record is an easy win, but if you're feeling more daring, opt for music memorabilia such as a Spice Girl-inspired Polaroid or an individual Spice Girls doll – just make sure you pick the Spice Girl that represents your recipient best.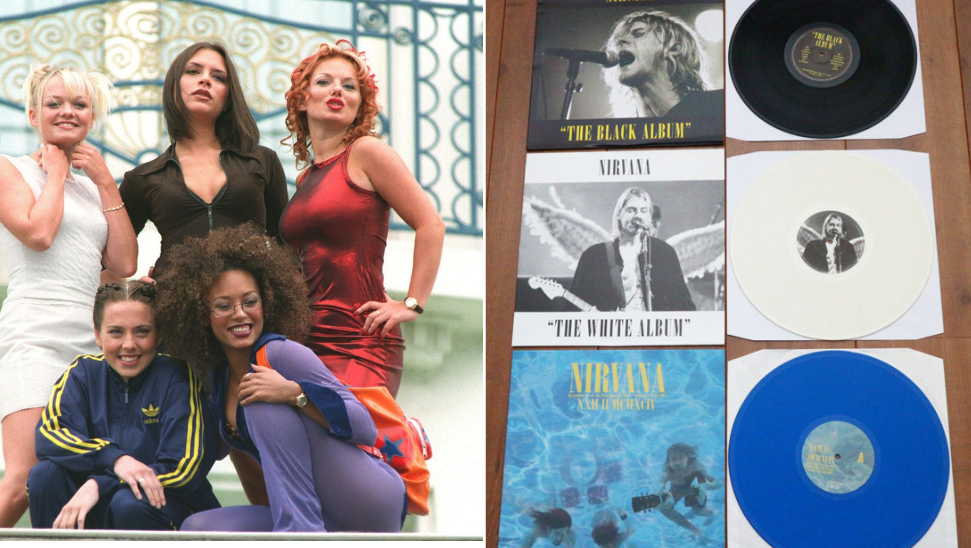 Spice Girls or Nirvana?


On the other end of the music spectrum is grunge music which, alongside bubblegum pop, was a hit in the 90s. In contrast to the hyper-branding of groups like the Spice Girls, grunge musicians represented a kind of anti-consumerism mentality they articulated through simple fashion and often dark, nihilistic music. Bands like Nirvana, Stone Temple Pilots and Soundgarden were vanguards of this insurgent musical style and released a number of records that now define a generation. For the rebel who refuses to celebrate the festive season, Nirvana's Nevermind or Alice in Chains' Dirt may just get them to crack a smile.

Fanny packs and rollerblades
Fanny packs have seen something of a resurgence in club and festival culture in the 2010s, but they will always be a 90s fashion favourite. These front-facing, belted compartments surfaced in the 80s but came to popularity in the 90s with a range of subcultures like skaters adopting them as an outfit staple. As for skating itself, while skateboarding saw a boom, roller skating was also becoming a favourite pastime.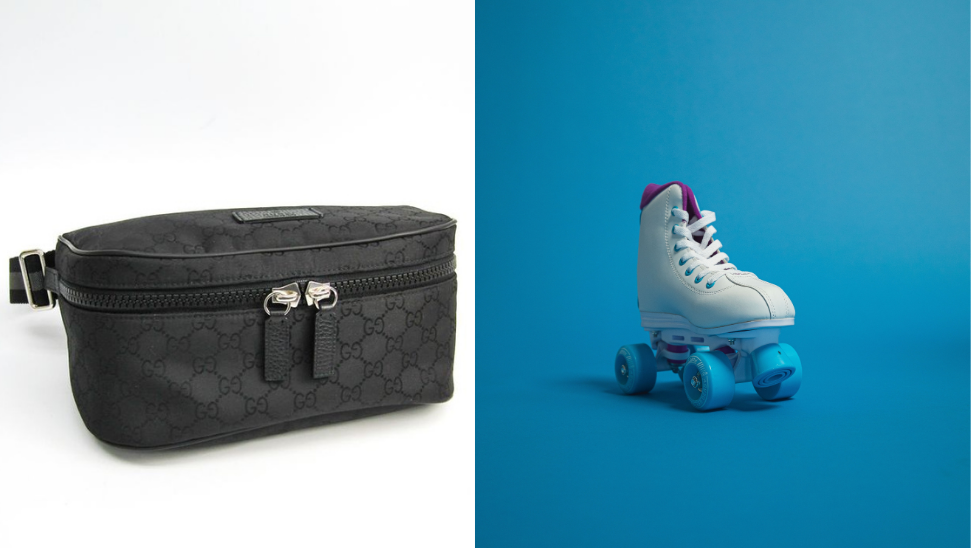 Fanny packs and roller blades are back.
Back in the 90s, rollerblades came in a selection of bright, neon colours, so you'd be hard pressed to not encounter somebody zooming past you in a kaleidoscopic blur. If there's a fashionista in your life with a penchant for retro, why not gift a set of rollerblades and a classic fanny pack to go with it? And for the designer label lovers out there, major luxury brands like Gucci and Louis Vuitton now design their own range of fanny pack bags for the discerning sartorialists.
Bicycles and bold designs
Speaking of breezy ways to get around, bicycles were also on the rise in the 90s. While bike purists may consider these years a time where bicycles took on more showy features, it's arguably the era where having a bicycle was a must. And it was during these years where mountain bikes came to the fore.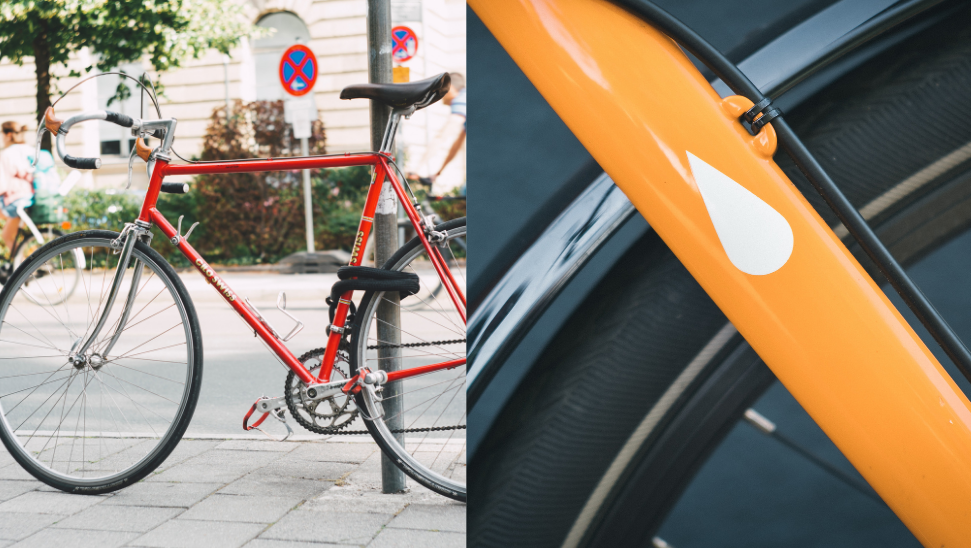 Vintage and used bicycles are sustainable gifts that make for a sustainable means of transportation too.
Merlin launched their titanium-frame bike, which achieved the lightness and sleekness many bike manufacturers sought to emulate. Elsewhere, the Trek Y33 bike and 1991 Schwinn Paramount bike were examples of the fun approach manufacturers were bringing to bike design, with their bright colours and unconventional setups. If there's an adventurer in your life, a classic bicycle is a worthy and sustainable gift.
____________________
Get into the gift-giving spirit with our 90s themed auction or register as a seller with Catawiki.
Discover more Video Games | Music | Bicycles | Interiors

You might also like:
Give the gift of the 80s with these special objects

Give the gift of the 70s with these special objects