Written by Tom | 16th April 2021
Rosé wine is one of the oldest drinks in the world, a complex wine steeped in history and technique. But rosé has historically changed in some parts of the world, which in the past have relegated it to the realm of alcohol for the non-serious drinkers. However, the onset of changing tastes and technology in the 21st century has led to a renewed interest and re-evaluation of our understanding of rosé, so much that it's become the drink of choice for many. Wine expert Patricia Verschelling explains why it's about time.

Ask anyone in the past what their opinion on rosé was and it's possible you'd get a divisive set of responses. Some loved it for its often sweeter palate, while others didn't like it for that very same reason. The misconception was of rosé as a sweeter drink, when in fact, it's a wine that's as complex and nuanced as red and whites. Nowadays, that's all changed with the dry rosé first popularised in the Provence region of France being many people's favourite drink.
"You wouldn't think it, but many rosé wines are made by blending white and red grape varieties (or even blending white and red wine)", says Patricia. "And the most famous rosé wine made like this is actually champagne!".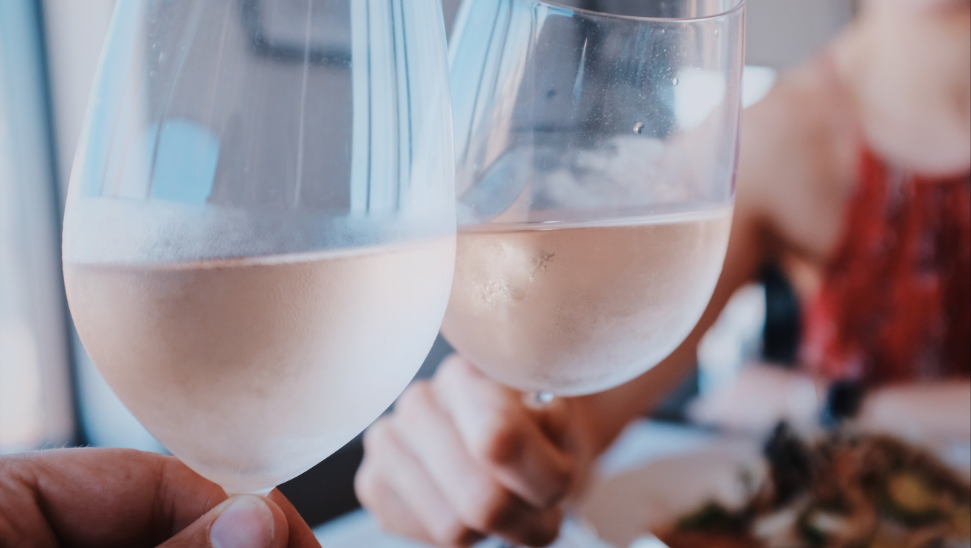 Rosé is a staple of the Provence region in France, known for its crisp, dry varieties
Rosé champagne is just one of the many varieties of the wine that qualify it as an exceptional drink. And in France alone, regional differences highlight the wine's complexity, explains Patricia. "Rosé champagne is the only wine in France that can be made by blending white and red wine. It is strictly forbidden for all other regions to make rosé like this. However, in the South of France, namely Provence, the winemakers hate the idea of making rosé by simply blending red and white grapes. They feel making good dry rosé is an art and should be made with red grapes only".
Crispy, dry rosé has always been a staple in France's southern regions, so where did rosé's global popularity come from?
Ancient histories and mid-century rosé
To understand rosé's evolution, you need to delve into ancient history. Rosé is thought to be one of the oldest drinks in the world. We know the ancients were partial to a glass of red wine, however, unlike the heady reds of today, their red wines more closely resembled what we'd now consider to be rosé. To the ancient Greeks for instance, darker wines were considered to be barbaric or something only the Romans would drink because of their alcohol content. So they diluted their wines with water under the guise that this not only boosted the wine's taste but also made them, the drinkers, more civilised. While these wines are worlds away from the rosé of today, it marked the beginning of a lighter, pinkish libation.

During the 6th century BCE, the Phocaeans who hailed from Ionia in Greece, sailed to Massalia (now Marseille) and brought with them grape vines from their region. According to Victoria James in Drink Pink: A Celebration of Rosé, the wines produced there were subtle pinks and quickly became a mainstay of the area, so much so that by the time the Romans landed, they had heard of Massalia's pink wines. Through their prolific mercantile trade, the Romans took these wines to the entirety of the Mediterranean and to this day, the Provence region where Marseille is located remains the home of rosé.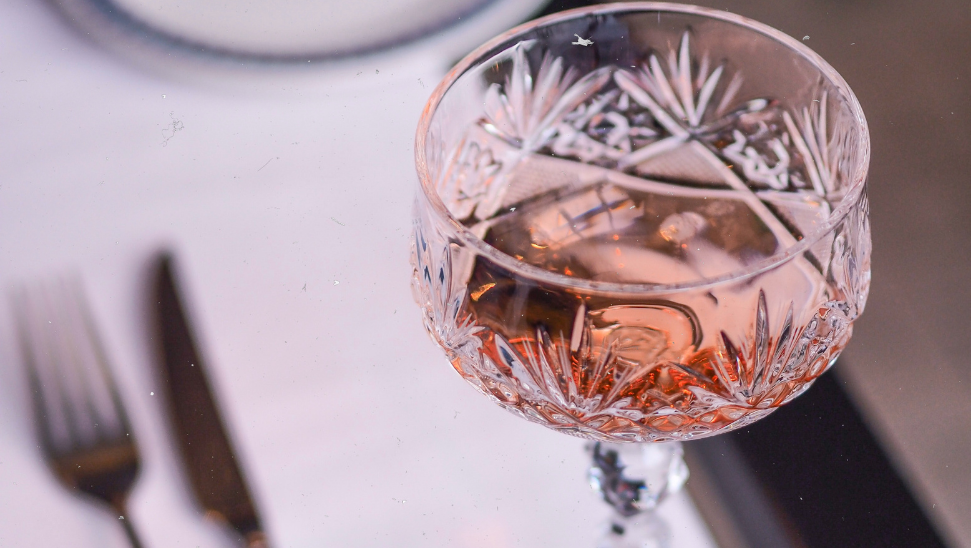 Pink wine was a thing even in ancient times, with the Romans helping to popularise it across the Mediterranean
Fast forward to the 20th century and post World War II, rosé underwent another transformation, this time taking on a sweeter flavour. Two Portuguese winemakers created a type of rosé that became particularly popular in the United States and the UK– including the royal household where it was said to be Queen Elizabeth II's favourite wine. While these winemakers took rosé to new heights, they also created a monopoly on the perception of the wine. This was further compounded by the rise of the American blush, Patricia explains.
"In the 1980's, classic rosé wine went out of fashion in California, so winemakers thought up a new wine they called 'blush'. It was basically a white wine made of red grapes and thus had a pale pink colour compared to white wine. These wines were often a little sweet too."
The real rosé revival
In Provence, however, the love for dry rosé never waned, courtesy of its process, says Patricia. "When rosé wine is made the classic way, winemakers will draw off the juice from the skins by gravity, a method known as saignée. This type of rosé has delicate fresh flavours with a light and crisp character. In fact, the beautiful light colour of Provencal rosé is now preferred by most consumers and thus there has been a shift of producing dark rosés to light coloured rosés worldwide".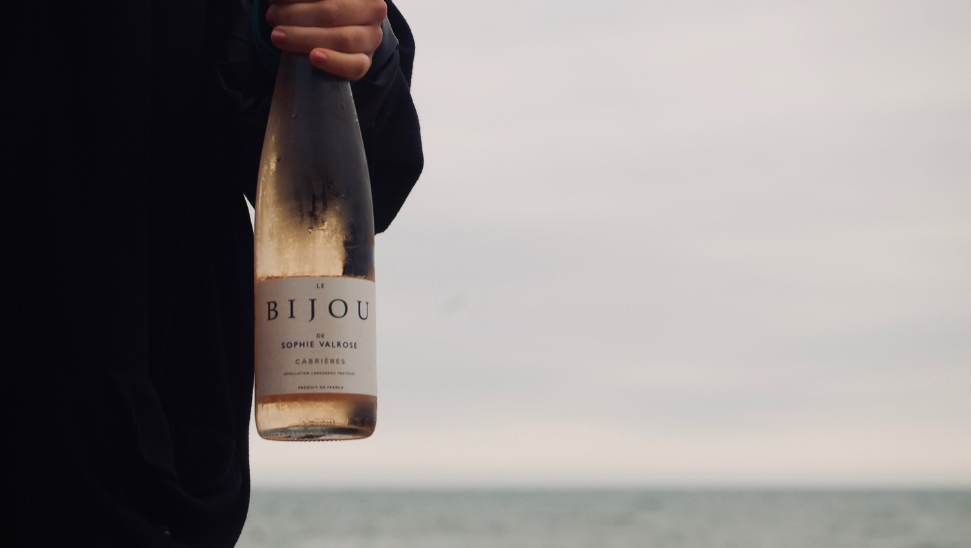 Rosé has been a hit on social media, courtesy of its pretty pastel hues
Similarly, Spain has become a recognised producer of rosé. "Spain has a good reputation for tasty rosé with the light-coloured wines called rosado and the darker ones clarete", says Patricia. "Clarete rosé is even quite trendy among wine lovers as some varieties of it are linked to the natural wine movement, which uses natural yeast and amphoras to make the wine".
Social media had a role to play in that. The flushed pink drink is innately photogenic and in the mid-2010s, keen Instagrammers took note. Rosé's pale pastel colour made it the perfect summer accompaniment and soon enough, every bar wanted to be part of the trend. Classic rosé soared in popularity, boosted by young people's appeal and an increased fondness among men (give brosé a quick google).
Taste, flavour and what to know
The recent love for rosé has been a long time coming and the drink is rightly getting the attention it deserves. Though the next step is picking the right rosé for you, says Patricia.
"Rosé wine is made all over the world so there's plenty of different flavours to choose from. Most rosés nowadays are dry; one famous dry rosé produced in the Southern Rhone in the appellation of Tavel has a much deeper colour with a higher flavour profile, a more oily texture and higher levels of tannins than any other rosé from France. But if you prefer less dry wines, you're better buying Cabernet d'Anjou, an off-dry rosé made from Cabernet Franc and Cabernet Sauvignon grapes from the Loire valley".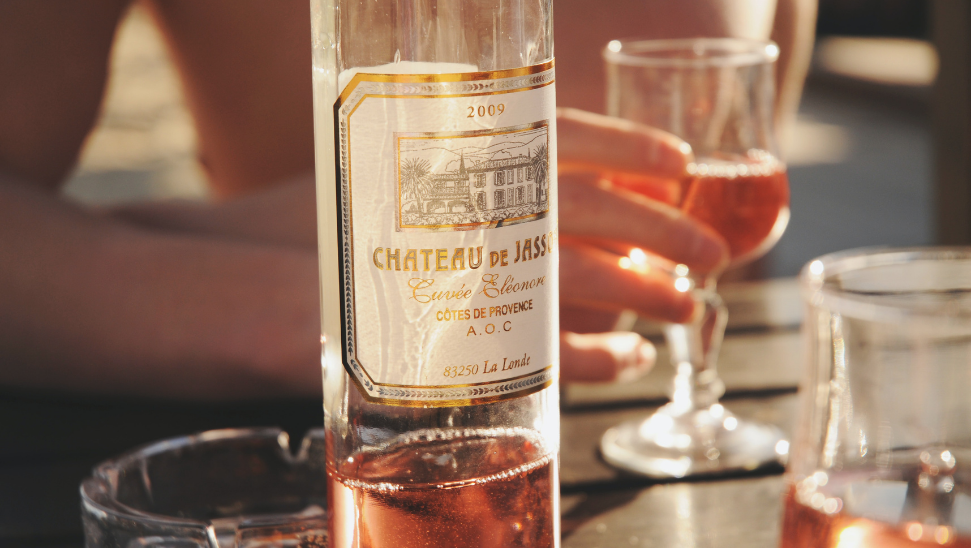 If you prefer classic, dry rosé, wine from Provence is always an excellent choice
And don't forget about how to serve rosé. Generally speaking, rosé is best consumed as soon as possible after its release – and always cold. "Keep in mind the serving temperatures of your wines", explains Patricia. "As a general rule, light fruity rosé and champagne can be best served chilled (6 - 10C ). If you have more complex rosé wine, serve them slightly warmer so it will show you all the flavours it has developed for you".
Rosé is ultimately a drink of celebration and lightness – a toast to a fresh start, something we could all use in the current climate. "It's uplifting," says Patricia. "It's the perfect wine to welcome in the new season and a reminder there's much to be gained when trying something new".
____________________
Explore rosé's complexity in our dedicated wine auctions or register as a seller with Catawiki.
Discover more Wine | Rosé Wine
You might also like these articles:

Getting to know the garagistes: the wine cult of France
Why you should be paying attention to German wine
Understanding vintage wine and why it's worth investing in