Written by Mia Forbes | Published on 22nd October 2021
From Rolex to Patek Philippe, luxury watches represent the very pinnacle of complexity, artistry and taste. The sophistication of their horological mechanisms and their expertly crafted exteriors mean that they serve as both tool and accessory. Luxury and Antiques Consultant Mia Forbes explains why and how vintage watches retain (and often increase) their value after years of use.
When did watches become a luxury item?
This question should actually be asked in reverse, because the skill and technology that went into making timepieces meant that they started out as items only the rich could afford. The first wristwatch was made by Breguet for the Queen of Naples in 1810, although the invention is often credited to Patek Philippe, for a watch he made in 1868 for a Hungarian Countess.
With the Industrial Revolution of the nineteenth century, watches later started to be mass produced and therefore available for a wide selection of society, especially the recently arisen middle class. During the late nineteen and twentieth centuries, the watch industry expanded until eventually a timepiece could be found to suit almost every individuals' needs and budget.
By the twenty-first century, however, 'the time' became so ubiquitous - on mobile phones, televisions, kitchen appliances - that wrist watches began to shift back to their luxury standpoint. With any function a watch could perform now available on your phone, timepieces could have become obsolete. And yet, by essentially transition from a functional item into a status symbol, luxury watchmakers have ensured the longevity and desirability of their timepieces.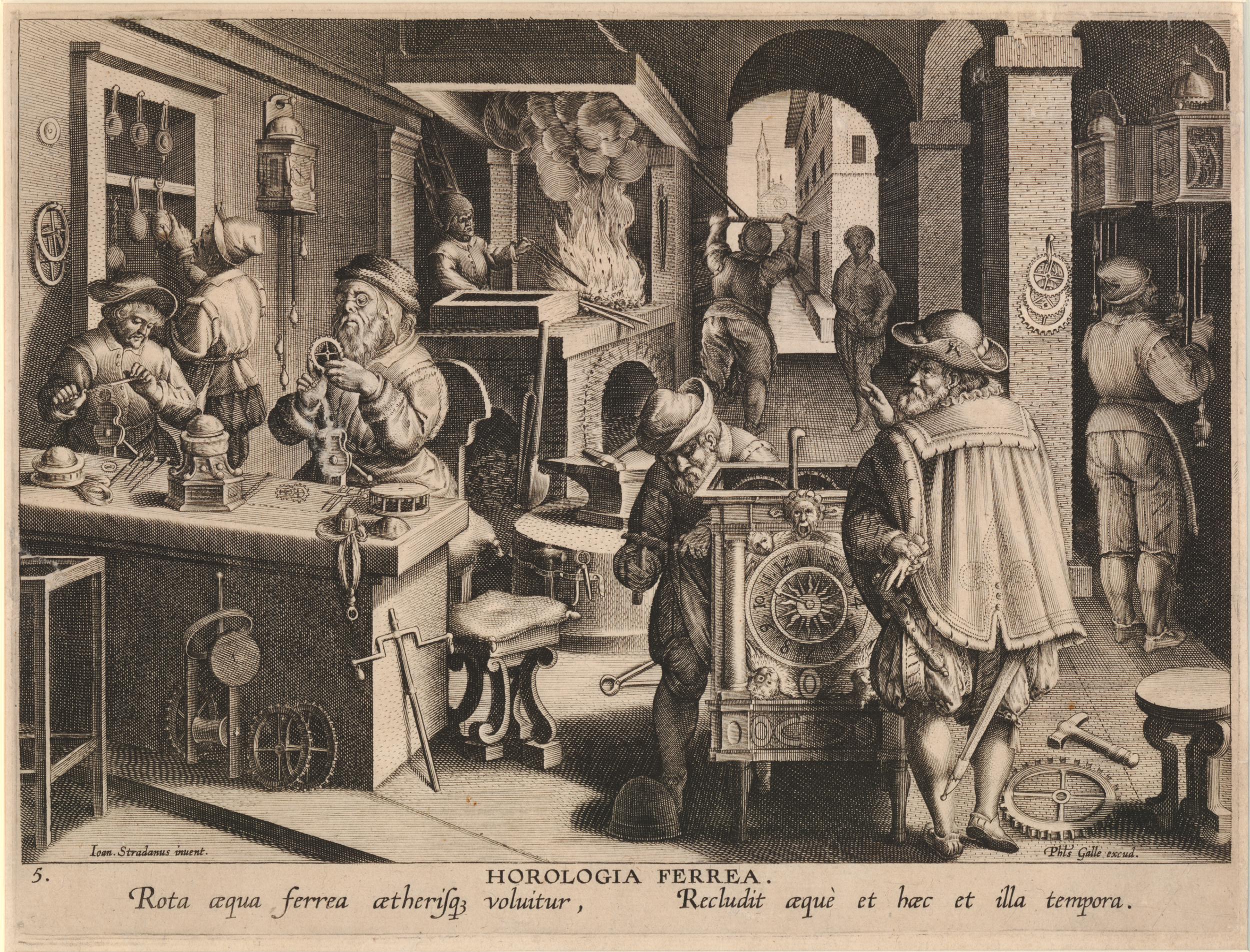 An engraving showing the sheer amount of work that historically went into creating horological mechanisms

The vintage watch trade
The vintage watch industry began in the 1970s, when people began to covet the designs of the previous decades over the new watches, or to look to second-hand pieces as a way of possessing a luxury product at a more affordable price. Vintage watch dealers catered to this demand, mainly in specialist shops or within auction houses.
Since then the trade has sky-rocketed, with a particular boom in the 2000s and 2010s. With 24/7 internet access, anyone can now quickly discover the market value of a vintage watch, and even purchase one in the click of a button. Furthermore, platforms such as Catawiki, web-dealers and Instagram have begun to offer a more easily accessible alternative to the traditional traders that nonetheless still dominate the market, and in fact account for $300-350 million of $2 billion industry.
What factors contribute to the value of a vintage watch?
There are many reasons that people desire vintage watches instead of new models: nostalgia, iconic design, interesting backstories and, for keen collectors, the thrill of hunting down a particularly rare timepiece and of winning that all-important auction. There are also numerous factors that contribute to a vintage watch's value on the market.
First, the make and model play a huge role. Although the vintage watch market shifts like all others, there are certain brands that are perennially desirable, namely Rolex and Patek Philippe, and within those brands, specific models that collectors go crazy for, such as the Rolex Daytona. Rarity is also a big factor, with less common watches generally fetching higher prices; consequently, older and therefore generally rarer watches often have great values, meaning that age is a significant consideration too.
Condition is a tricky one, as a pristine vintage watch is undoubtedly something to be admired, but there is also appeal in the worn-in, used appearance of second-hand luxury timepieces. Coming with the original box and papers will boost the value of any watch as it is a sign of authenticity and a source of further information about its history. Finally, 'bonus features' such as an interesting backstory, famous owner, unique feature or inscribed dial can transform an ordinary old watch into a vintage masterpiece.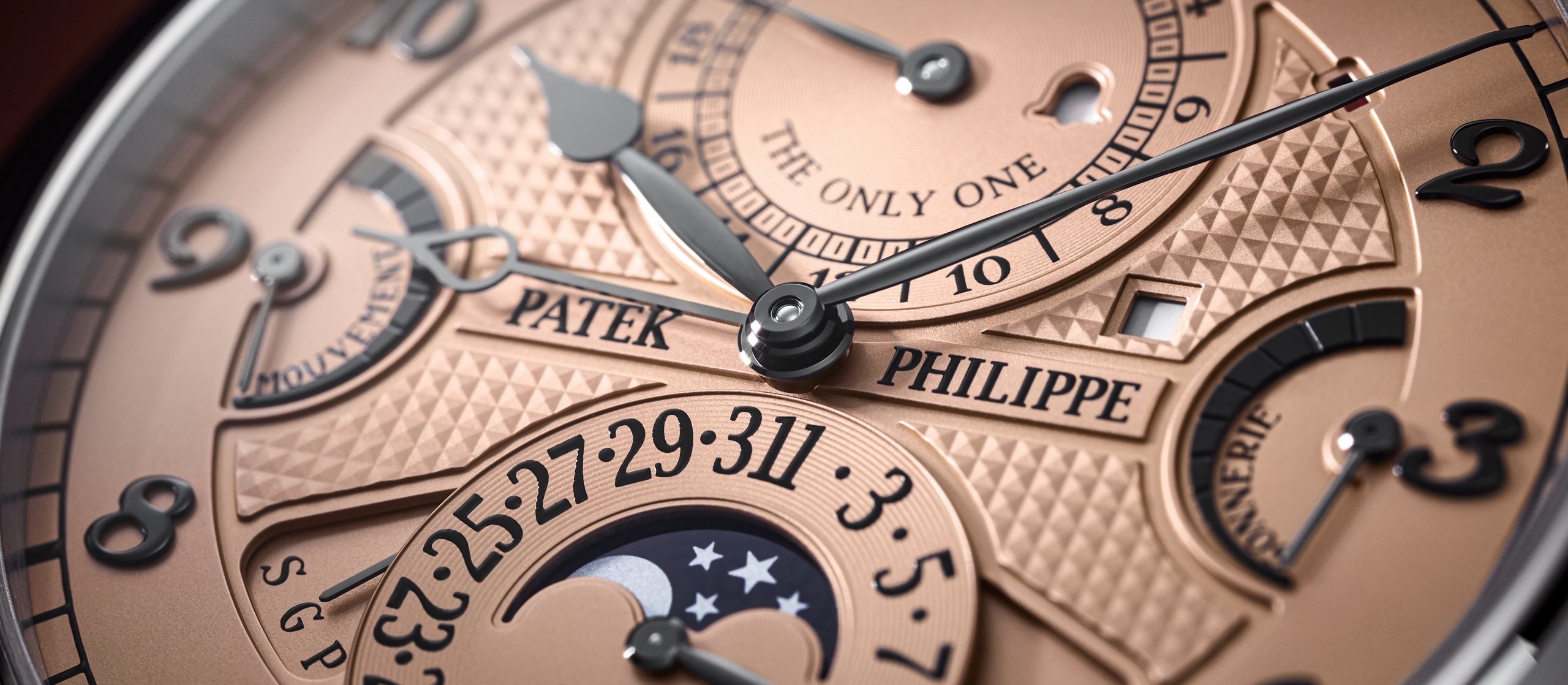 Nothing will sell better than a perfectly preserved example of a rare and coveted model by a luxury watchmaker
What are some of the most valuable vintage watches?
Without a doubt, the market leaders in vintage watches continue to be a small selection of major brands, namely Rolex, Patek Philippe, Tudor, Cartier, and TAG Heuer. Their appeal to collectors lies in their long-established reputation for quality, the luxury they symbolise, and the guarantee of good resale value.
These qualities are perfectly embodied by the most expensive vintage watch ever sold: the Patek Philippe Henry Graves Supercomplication, with a hammer price of $23.98m. The timepiece was owned by an iconic figure, made of the most premium materials, and boasts 24 'complications', or functions, controlled by the minute internal mechanisms owed to Philippe's almost-two centuries of experience.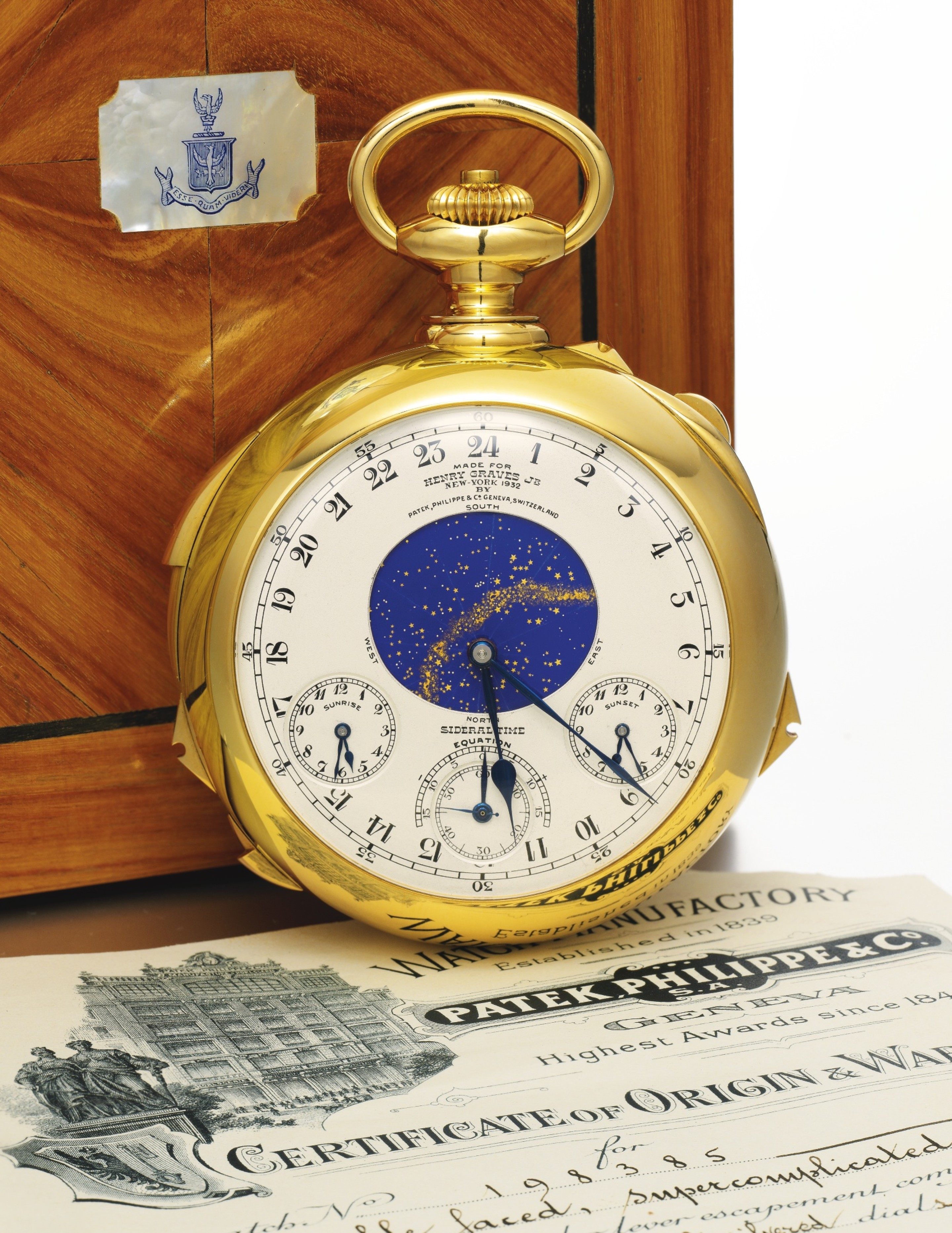 The Henry Graves Jn. Supercomplication represents everything that makes vintage watches valuable

In terms of premium materials, technical mastery, and an impeccable reputation, the same is true of many luxury watch companies, but Rolex in particular stands out as one of the most valuable sources of vintage watches. This is in part due to the rarity of its most popular pieces, with demand outpacing supply, and also because of their durability and purpose-built nature. Almost all models are waterproof, and the Rolex Explorer can withstand the wildest environments, meaning that these timepieces are a tool as much as an accessory.
Is there anything important to know about buying a vintage watch?
There are a few things you need to know before you buy a vintage watch. Older models take careful maintenance and are never quite as accurate as brand new pieces, so you need to make sure this fits your priorities when choosing between vintage and new. If in need of repair, it is also important to note that some parts may no longer be available, especially in the case of older watches.
It is essential to avoid the many fakes that have leaked into the market by doing your homework, using a reputable dealer or platform, and getting all the information available about a model before purchasing. This includes finding out its serial numbers, provenance, seeing original papers, and comparing it against confirmed authentic examples that have sold recently. If a price looks too good to be true, it probably is.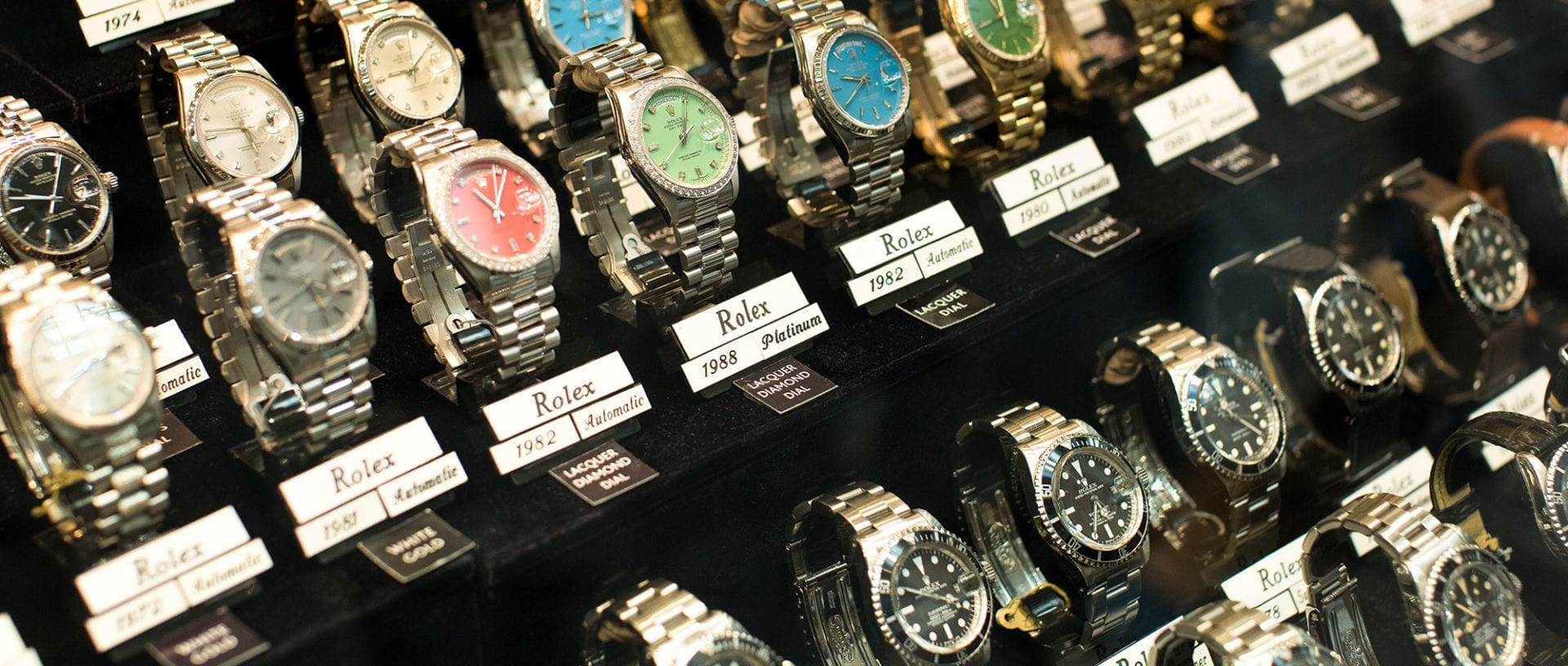 In recent decades, the online market has challenged the dominance of vintage watch stores
In recent years, this research has become easier as such information and other examples are readily available for the collector to utilise in their search for the perfect vintage watch. Reliable online marketplaces such as Catawiki ensure the authenticity and quality of items by employing teams of experts and enforcing strict guidelines.
What about maintaining and caring for them?
Of course, watches are made to be worn, and the hardier Rolex models are actually designed for use in all manner of environments, so you don't need to keep your vintage piece stored away in a light- and air- proof box. You do, however, need to make sure you care for it properly. Using a registered or official maintenance and repair technician is always a good idea, with regular servicing around once every three to five years.
Take caution when it comes to repairs. Something that at first appears to be a flaw, such as an irregular dial or a discoloured dial, may actually be a selling point should you ever wish to part with your watch. Experienced watch specialist Eric Wind has a few rules for keeping your vintage watch in its most valuable condition: change as little as possible; make sure alterations are reversible; have fun with straps. He advises the latter as the easiest and most reliable way of customising your timepiece without permanently compromising its value.
A stand-out timepiece
The best pieces are often those with a really unique and interesting story behind them. One of the best has to be the Paul Newman 'Exotic', 1968, which was consigned to Phillips by James Cox. Cox received the watch from actor and racing car driver Newman after he helped him build a treehouse during his summer vacation.
He cherished the timepiece for decades without realising its value, until he spoke to a dealer after becoming confused about how everybody seemed to know his watch was a 'Newman Daytona' – he had no idea that the model Newman had. given him had gone on to become synonymous with the American icon! The story ends happily for Cox as the watch sold in 2017 for over $17m.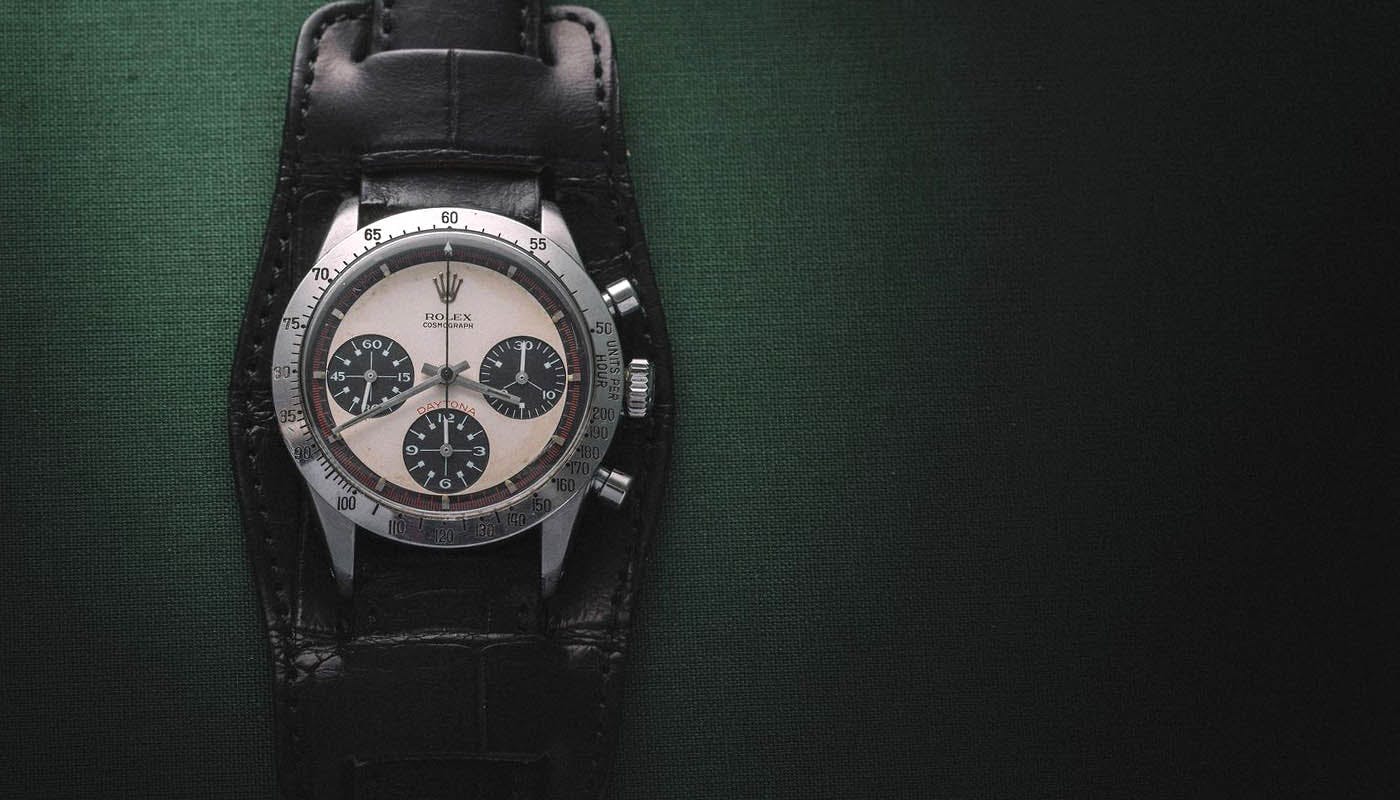 The third most expensive watch to sell at auction comes with a charming backstory
About the author
Mia is a Luxury and Antiques Consultant and contributing writer from London, England. She holds a BA in Classics from the University of Cambridge. Both at work and at home, Mia is surrounded by books, and enjoys writing about great works.
____________________
Discover more: Omega | Moonwatch | watches
You might also like these stories: