How it works
Step 2: Winning your special object
Step 2: Winning your special object
Now that you've found your unique item, it's time to win it! Before you start bidding, there's two things to be aware of:
Minimum bid - this is the next possible amount you can bid on a lot. Your bid needs to be greater or equal to this amount.
Reserve price - some lots may have a reserve price. This is the minimum price that a seller is willing to sell their lot for. Once the reserve price is exceeded, the lot can be sold.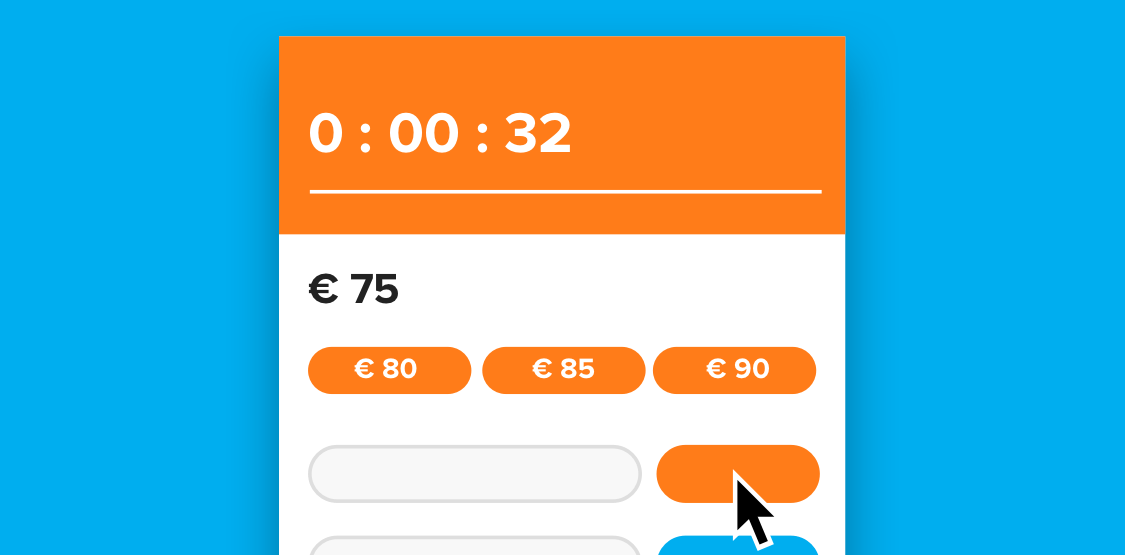 Now let's get to bidding! There are three ways that you can place a bid:
Manual bid
Quick bid
Automatic bid
With a manual bid, you can enter any amount that you want as long as it's a complete number and higher than the next minimum bid. This is a one-time bid. If you're outbid, you'll have to place a new one.
Don't want to enter a specific value? Place a quick bid! You can choose any of the three given bids just by clicking on them and we'll place the bid on your behalf. Easy, right?
And if you don't want to keep track of the bidding all the time, you can enter an automatic bid. Just enter the maximum amount of money that you are willing to spend on the lot. Whenever you're outbid, we'll place the next minimum bid on your behalf. But don't worry, we'll only do this until we've reached the maximum amount that you've entered. Once your maximum has been reached, we'll notify you.
Before placing a bid, make sure to check out the shipping costs first. You can also see if it's possible to pick up the lot, this way you can save having to pay the extra shipping costs.
Now that you know how to bid, let's give it a go. Good luck!
---
---