Have you heard of Onie Jackson yet? Born in Orléans (France) in 1977, he is a triple threat. Not only is he a painter, but also a graphist and a composer. Having rebelled against his formal artistic education from a young age, Onie took to using the streets as his canvases before deciding on more conventional ways to showcase his works. Now selling his art through our weekly Modern Art auctions, Onie is able to reach an audience that was previously out of his grasp. We spoke with him about his art and his experience with Catawiki. Read on and find out what he had to say.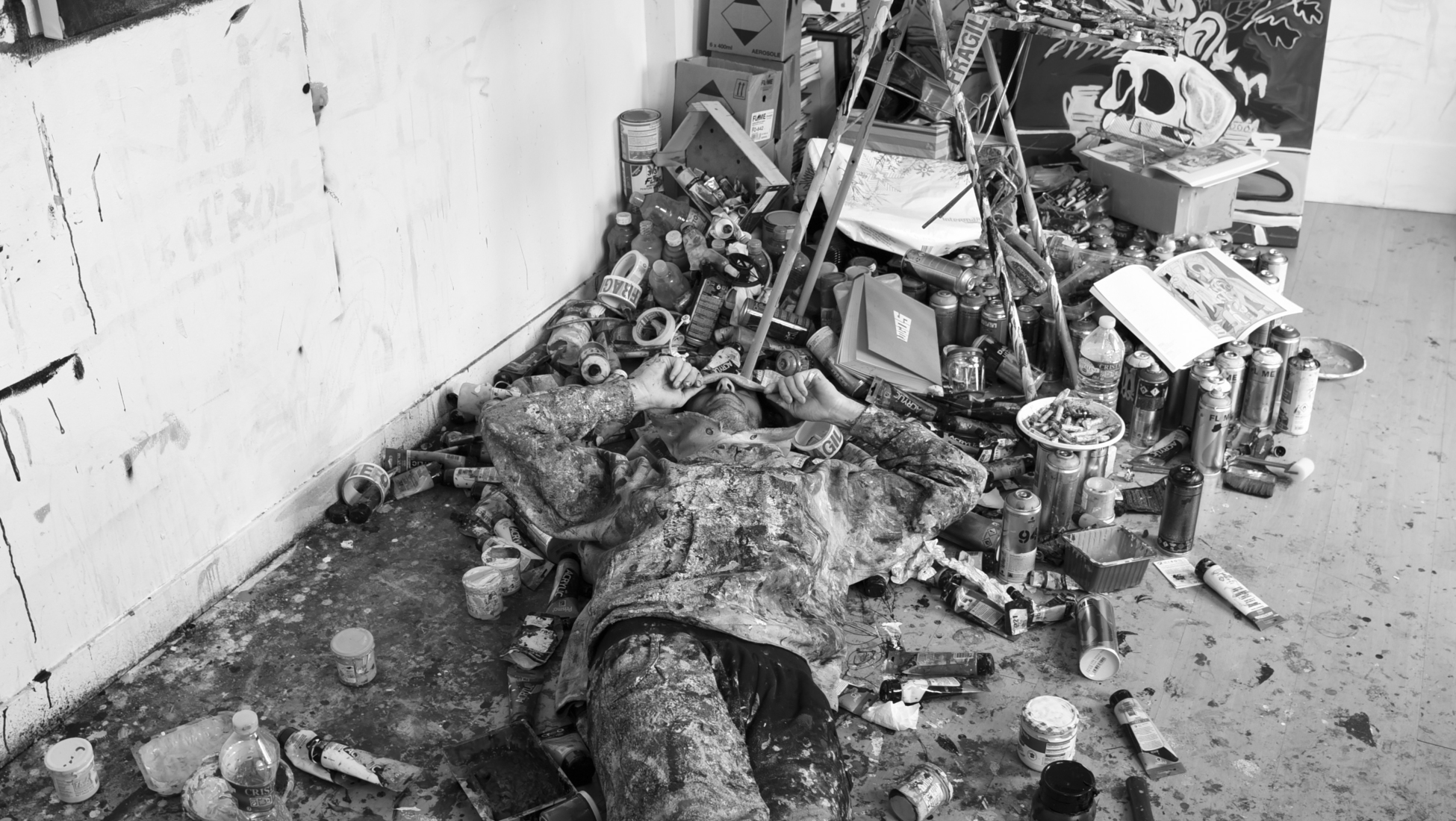 As a child, were you determined to become an artist?
I've been drawing and painting my whole life, thanks to my parents and more specifically to my mother. She signed me up for drawing courses when I was very young. Then, when I was a teenager, I went to the Beaux-Arts, but it was also then that I discovered graffiti. I found painting nudes, studying reliefs and formal and classic techniques boring and I just stopped to focus all my attention on street art. Back then, graffiti wasn't yet recognised or known, everything was still to be discovered; it was a real adventure. I was drawing and painting every day. I wanted my work to be seen by everyone, I was highly motivated.
What was your motivation to pursue an artistic career?
In high school, I spent 8 hours a day looking out the window, dreaming of freedom. I felt imprisoned. On my reports, there were always comments from my teachers saying that I was 'a distracted student, a dreamer, doesn't listen in class, but sweet…'. I wanted to discover the world and to do what I wanted when I wanted. I became an artist because of this need for freedom.
How would you describe your creative process?
It's a search. A quest and a constant learning process: the more I paint, the more I learn. I'm not looking for a particular style, I don't want to be like another particular painter or fit into a specific artistic movement. I don't particularly want to follow the trends or be fashionable. The only thing that matters is that my painting has to be timeless.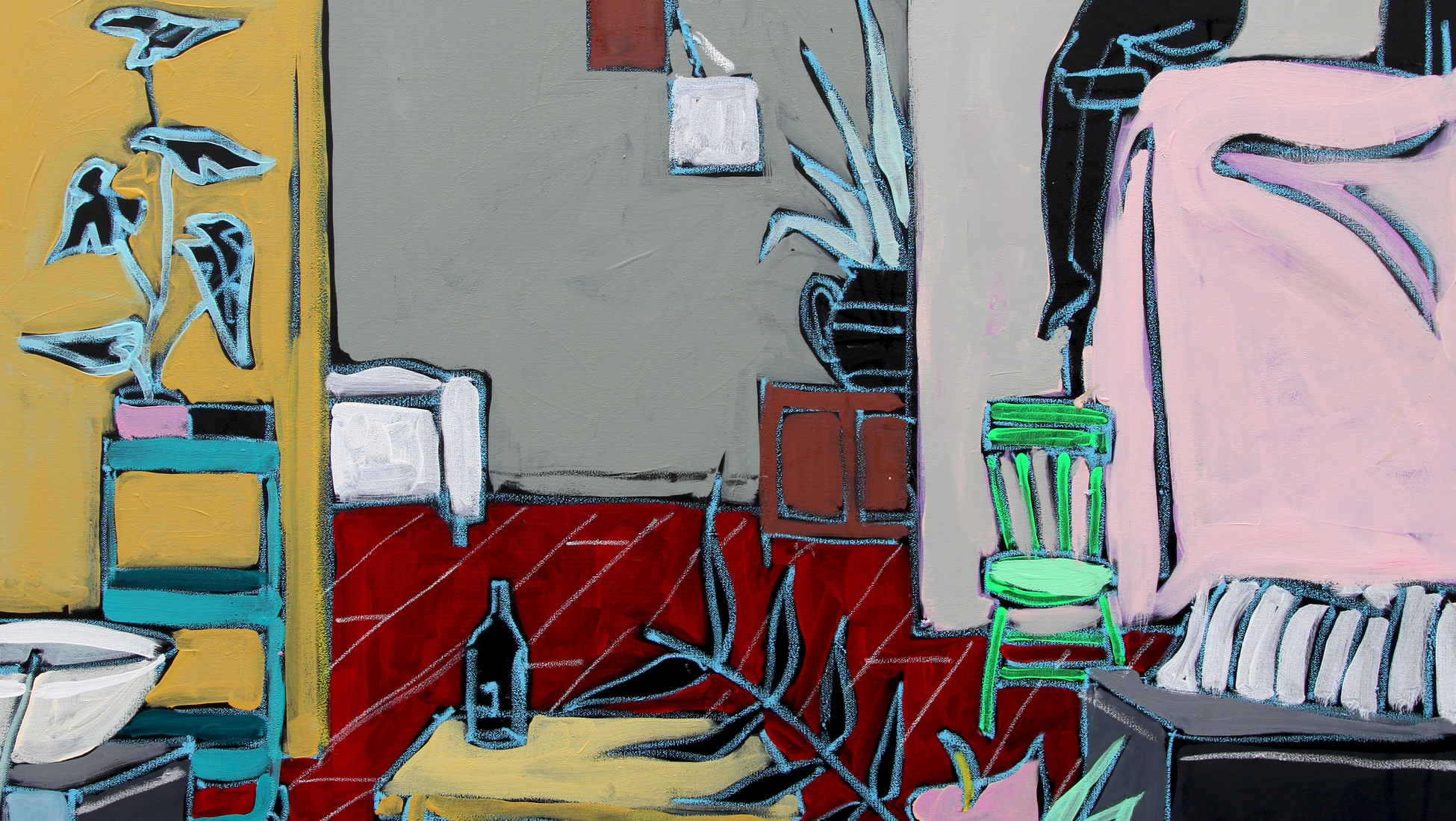 How would you describe your art?
It's free and instinctive. It has to be lively, without any boundaries. In one day, I can create a painting, compose a piece of music to go with it, start a carving and do some street art.
What does a typical day for you look like?
I paint a lot, between 10 to 15 hours a day. I go to my workshop at around 9 in the morning and finish around 2 a.m. In the morning I usually take care of technical matters such as wrapping paintings, bringing them to the company who delivers them, updating my website, answering emails etc. The afternoons are mainly for painting, drawing, and making music until late at night.
What inspires you?
I find my all my surrounding inspiring. Some artists I like to follow or listen to also inspire me, like Jonas Wood, David Hockney, Picasso, Die Antwoord, and many more.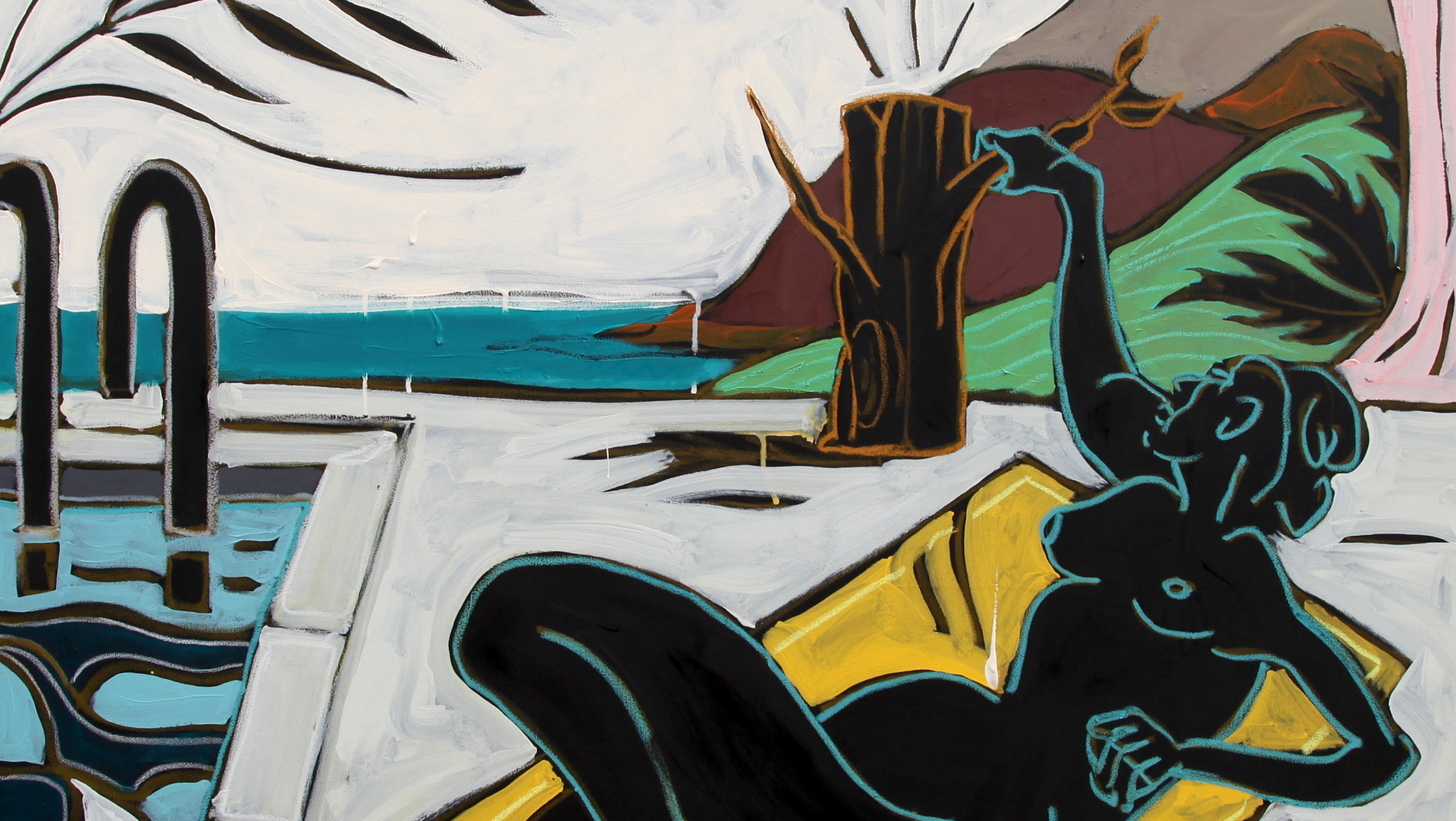 How did you start to sell your work on Catawiki?
I was looking for a way to sell and show my work to a larger audience and really wanted to find another way than just through the 'regular' auction houses or galleries. Catawiki gives me the opportunity to be seen and to sell worldwide in a free and independent way. I can paint a piece of art and submit it to Catawiki's experts on the same day.
What makes Catawiki the perfect platform to sell your work?
Catawiki is highly functional and the experts react very quickly. There is a large audience and I can be in direct contact with collectors from all over the world. Either young or more experienced, they can very easily follow the evolution of my art through the successive auctions and buy my work in a way that is as secure as the way they would have with a physical auction house. I like the idea of simplicity, speed and freedom.
To get your hands on a piece by Onie Jackson, keep an eye on our French Modern Art auction and invest in this upcoming artist's timeless works. You can also sell art online, whether your own creations of pieces from your personal collection, by registering here to become a seller like Onie Jackson. Our experts are standing by to see what you have to offer!