This week Catawiki will auction off one of the rarest and most valuable LP's ever. It is a so-called acetate (pre-LP) with the first recording of David Bowie's album 'Hunky Dory.' Acetate LP's are very sensitive plates that are often made in small quantities and intended for the sole use of the musician or producers. To our knowledge, this is the only LP of 'Hunky Dory' in existence. The rarity makes the plate valuable, but what takes it to the next level is the inscription of the tracklist on the record label: it's handwritten by Bowie himself. This proves its authenticity as a true Bowie item. The acetate is expected to yield about £40,000 (50,000 euros) at auction. If sold, it will immediately become one of the most expensive record plates in the world.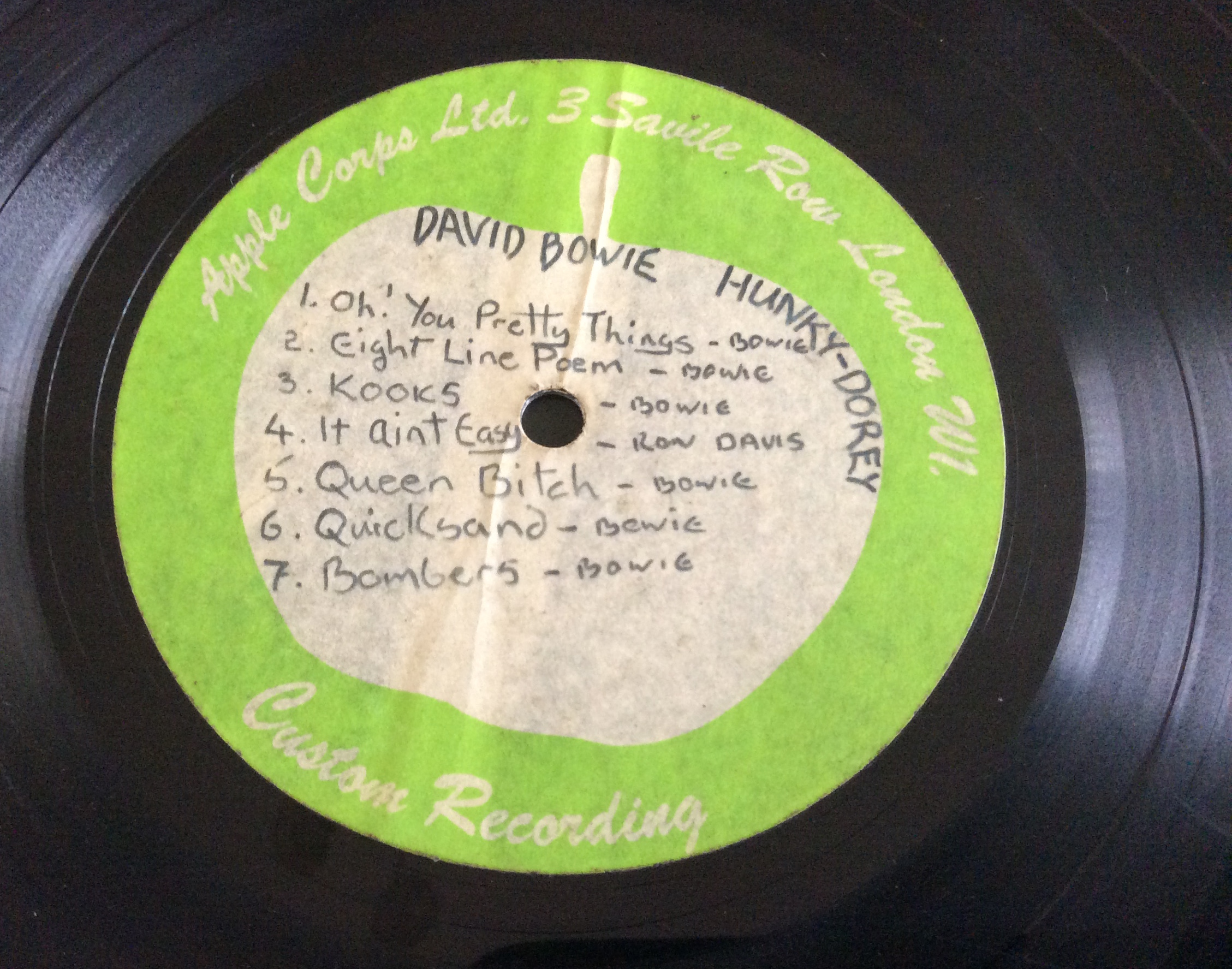 Traded for a bottle of beer
According to Catawiki vinyl expert and auctioneer Denny Hoekstra, this LP just surfaced this year. No one knew of its existence until the auction. The owner, who lives in England, got the LP from a neighbor in exchange for a bottle of beer back in 1973. Fair trade, don't you think? Forty-three years later and the owner hadn't even looked at the LP until David Bowie's death in January this year. In that moment he knew the acetate was something different and special.
Experts have verified that the handwriting on the plate is acutally David Bowie's. Bowie wrote the tracklist on the label, including a seventh track called "Bombers" that in the end was not published on 'Hunky Dory' and replaced with another song.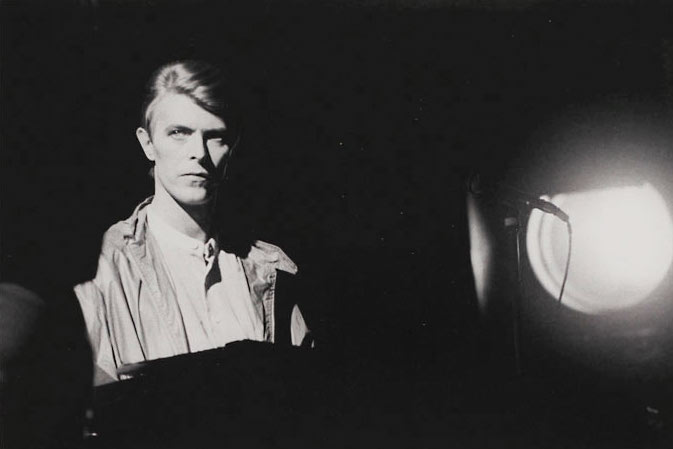 Global interest
David Bowie fans and experts across the globe believe he will go down as one of the most influential musicians of the last 50 years, if not of all time. There has always been interest in old and rare records by David Bowie, but since his unexpected death the interest has magnified rapidly. Catawiki expert auctioneers speculate this will be one of the most sought-after items from bidders around the world its auctions has seen yet.
The auction for this rare David Bowie LP lasts until December 30th. Click here to be directed to the auction.