Last updated by Abby | 23rd July 2018
From the classic city sets to Star Wars, Ninjago and Friends, minifigures bring life to the LEGO universe. Although reportedly over 4 billion have been created, there are a few in particular which are exceptionally rare and especially exciting for collectors. Here's our list of 5 of the rarest LEGO minifigures.
5. Black Suit Superman
At the 2013 San Diego Comic Con, only 200 participants could win this special black suited Superman minifigure and there hasn't been any other way to get hold of this one...unless you're lucky enough to find someone willing to sell theirs that is. Therefore it's truly one of the rarest LEGO minifigures out there. The black and silver colours are the components that make this minifigure stand out as there are no further differences with the regular (blue, yellow and red) version.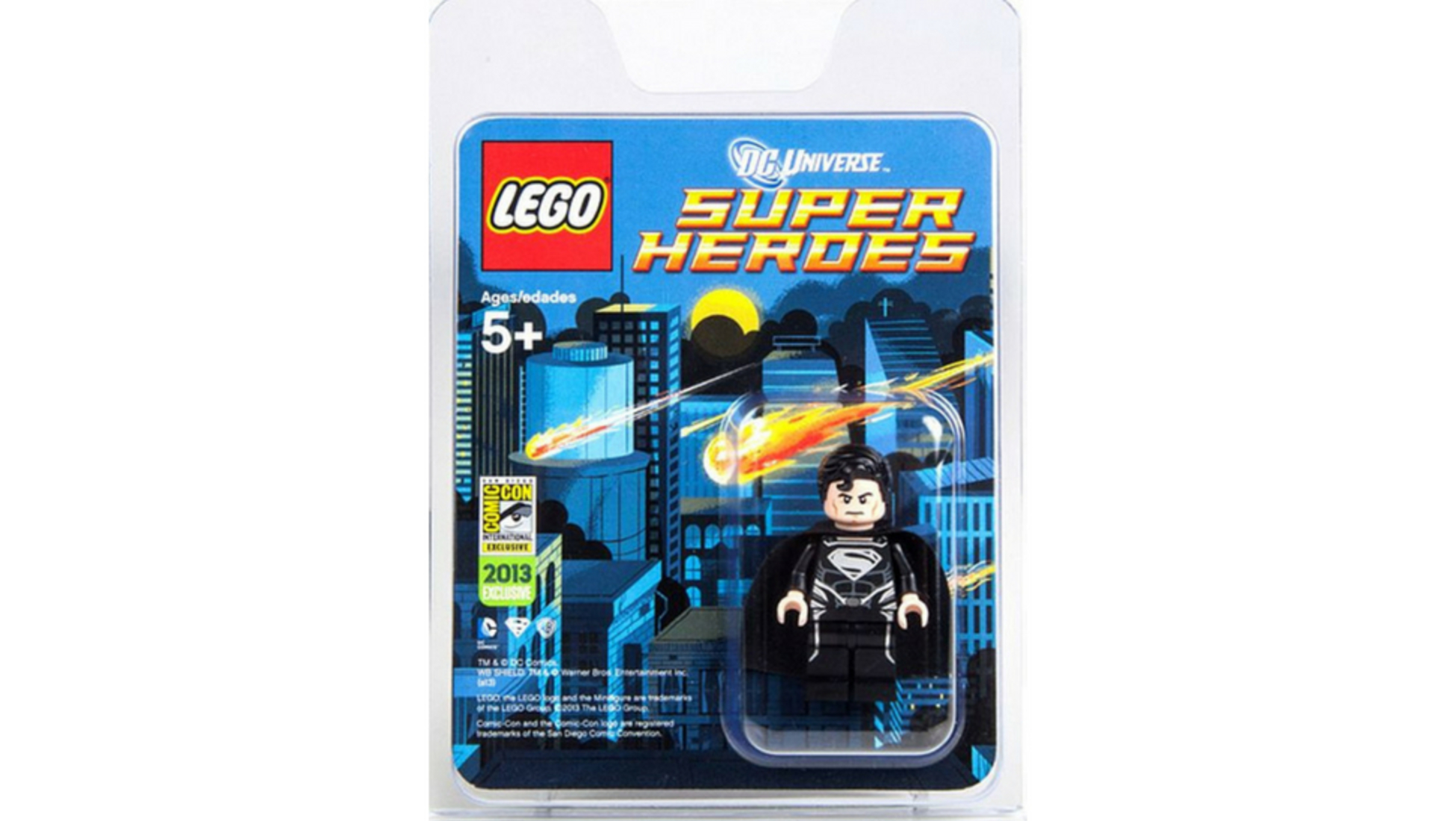 ©2013 LEGO Group

Image source: Brickset
4. Iron Man (2012 New York Toy Fair exclusive)

Only 125 of this very specific Iron Man minifigure were given away at the 2012 New York Toy Fair! The easiest way to distinguish this special, exclusive version from other Iron Man minifigures is the helmet that's printed on the head. More Iron Man figures have been produced since, but they all have separate helmets. That's not the only special characteristic, though; the rest of the printing is also different on this exclusive version.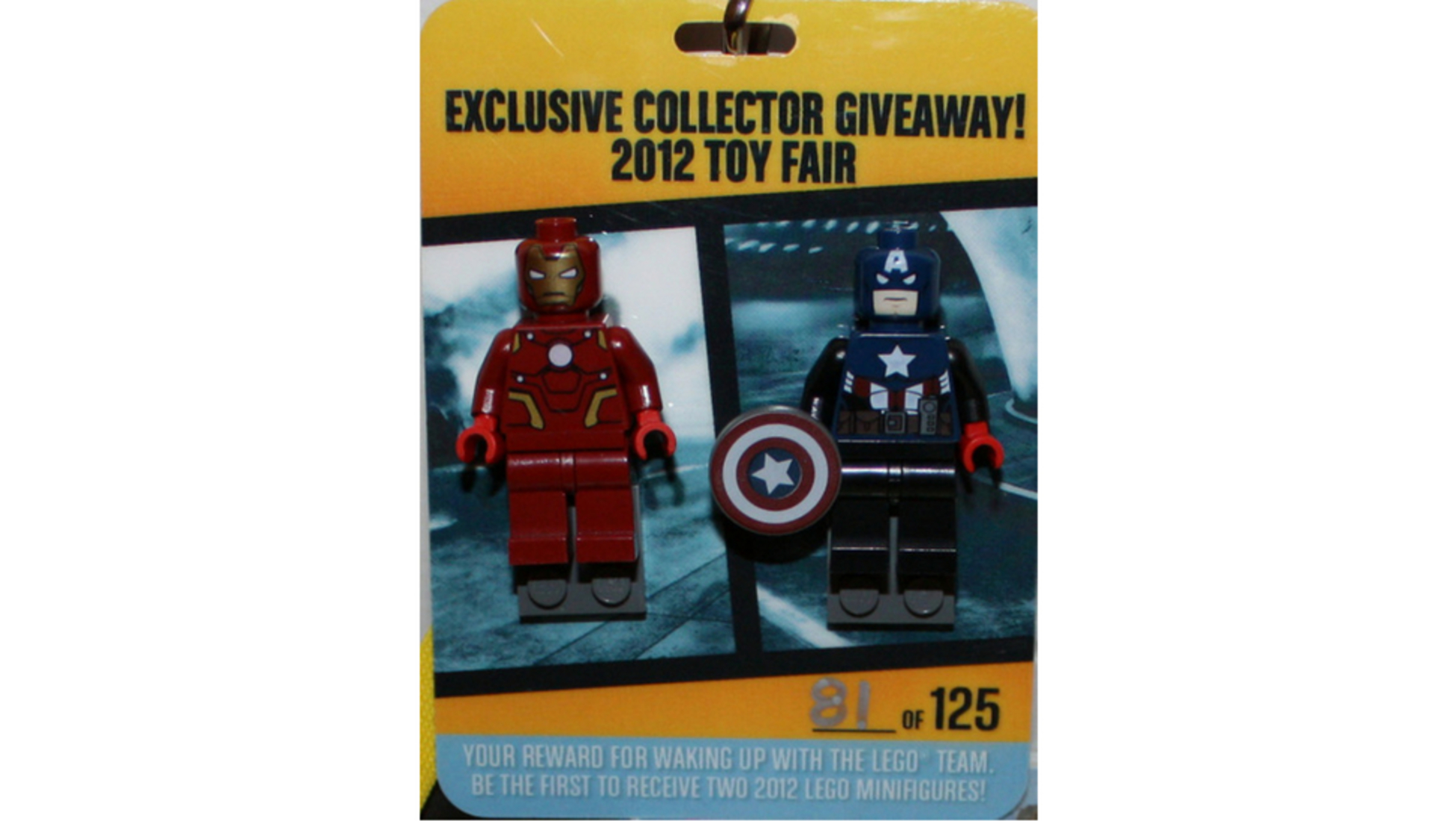 ©2012 LEGO Group

Image source: Brickset
3. Captain America (2012 New York Toy Fair exclusive)
Just as with the exclusive Iron Man minifigure discussed above, only 125 of this Captain America minifigure were handed out at the 2012 New York Toy Fair. This exclusive version features white eyes similar to the Iron Man minigure, which is not the case the standard version of the Captain America minifigure.
2. 14K gold C-3PO
To celebrate the 30th anniversary of Star Wars in 2007, LEGO packed 10,000 chrome gold plated C-3POs in random LEGO Star Wars sets. However, those are not even the rarest C-3POs. In the same year, LEGO held a competition to win one of five 14K gold C3POs! The regular chrome gold-plated version is already considered very rare, but this one easily wins the rarity battle.
1. 14K gold Boba Fett
The true number one on this list is the 14K gold Boba Fett minifigure of which only 2 were made. Both pieces were included in an exclusive Boba Fett set that was only handed out at the 2010 San Diego Comic Con. There is also an equally rare silver version and a less-rare white version of the Boba Fett minifigure of which 10,000 were made.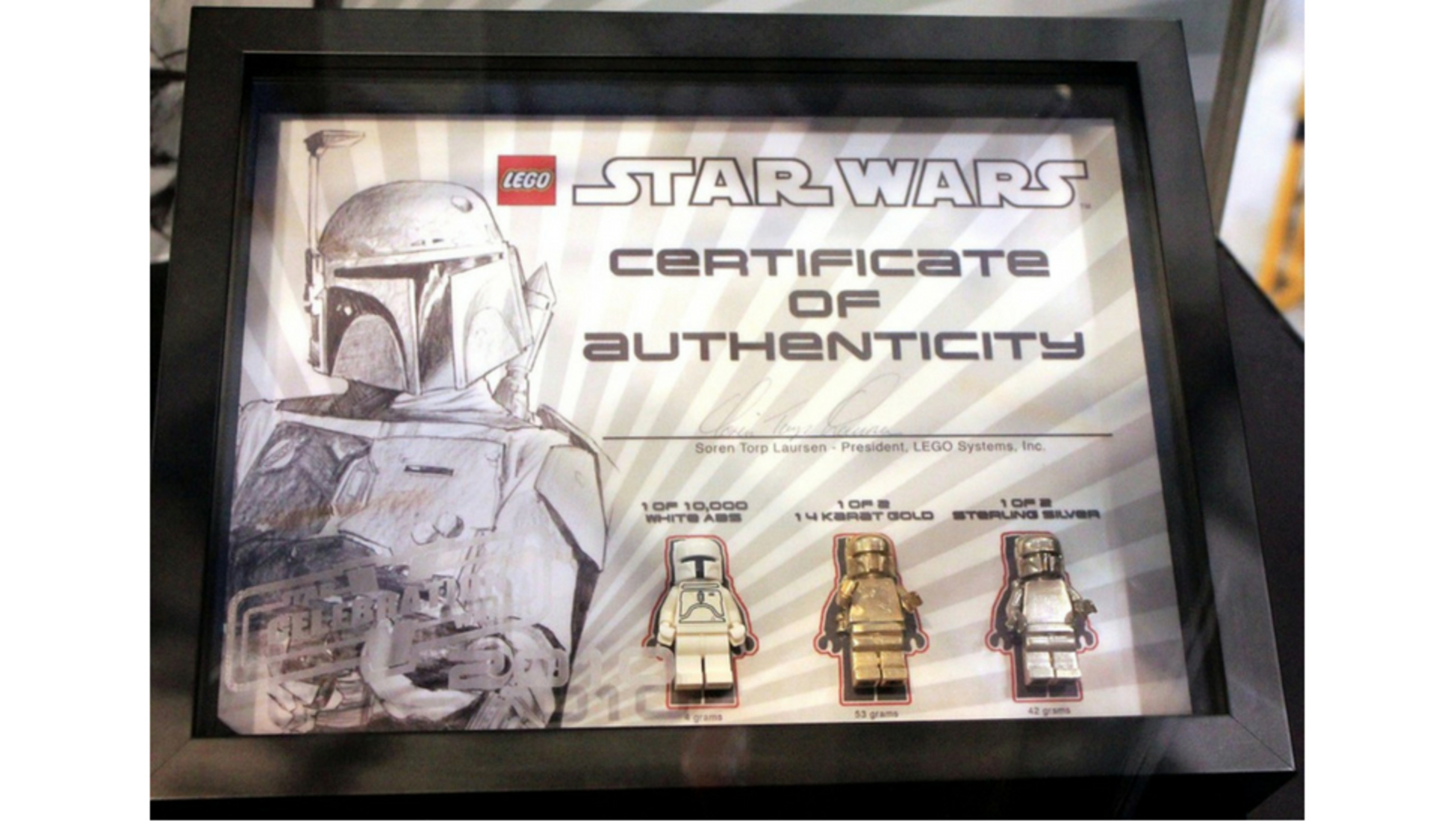 A collection is never complete. You can expand your LEGO collection by visiting our LEGO auctions and finding your missing piece!
You might also like these articles: