Prince's unexpected death was a great loss to the music world. He left behind innovative music, but also a host of unforgettable, legendary fashion statements. From head-to-toe sequins to bright colours and big collars, prints, and even nude, Prince created an iconic style that was all his own. And who could forget his love of the colour purple? This is our list of the top 10 most show-stopping looks from the music legend.
10. Polka-Dot Prince in Philedelphia, 1988
Prince was polka-dot perfection in this outfit featuring a reversed colour palette on the top and bottom.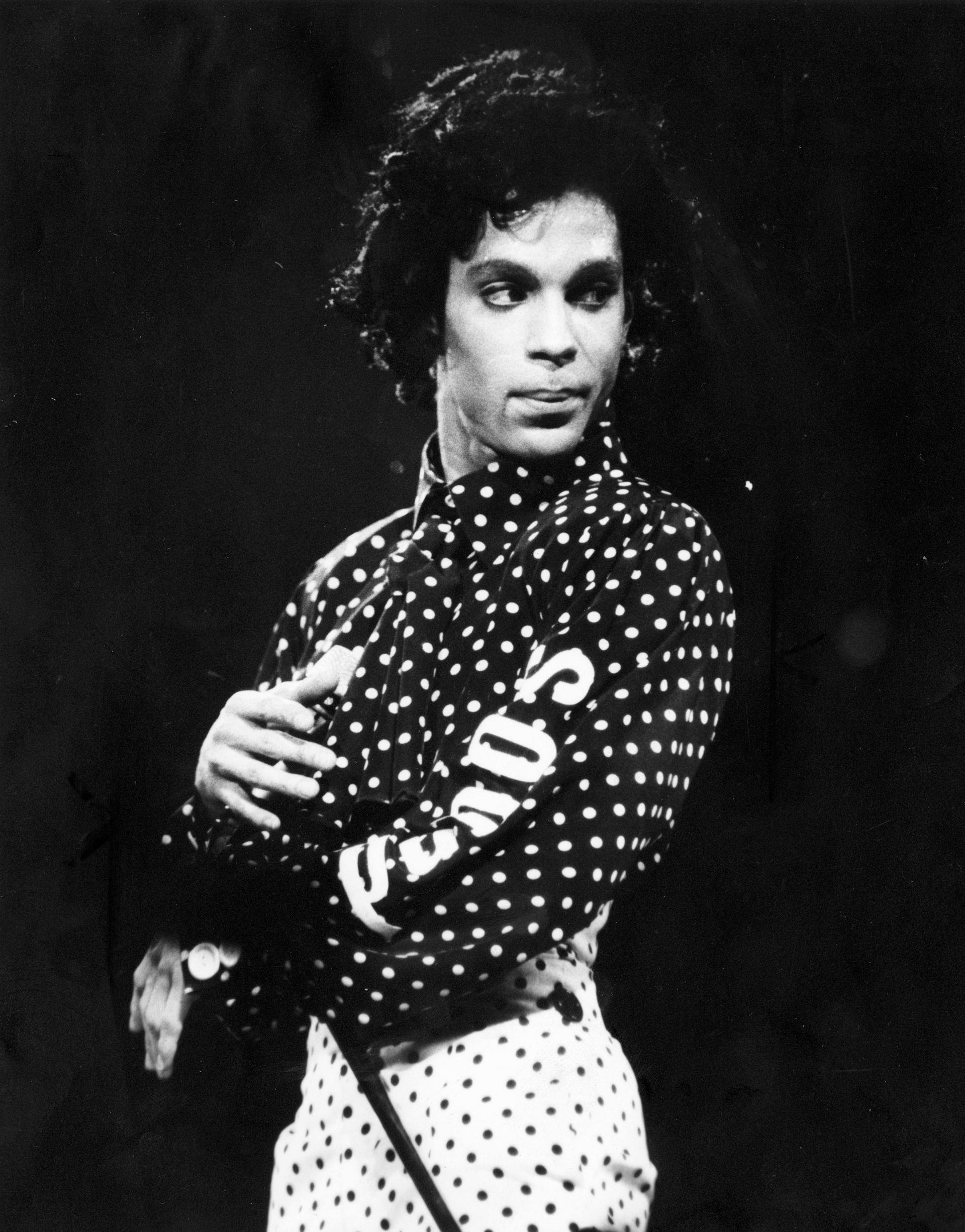 Image Source: bostonglobe.com
9. Prince at the Ultimate Live Experience Tour, 1995
Due to a heated battle with his record label, Prince decided to write 'slave' on his cheek during a concert. The bold statement combined with the flamboyant outfit was typical Prince: striking.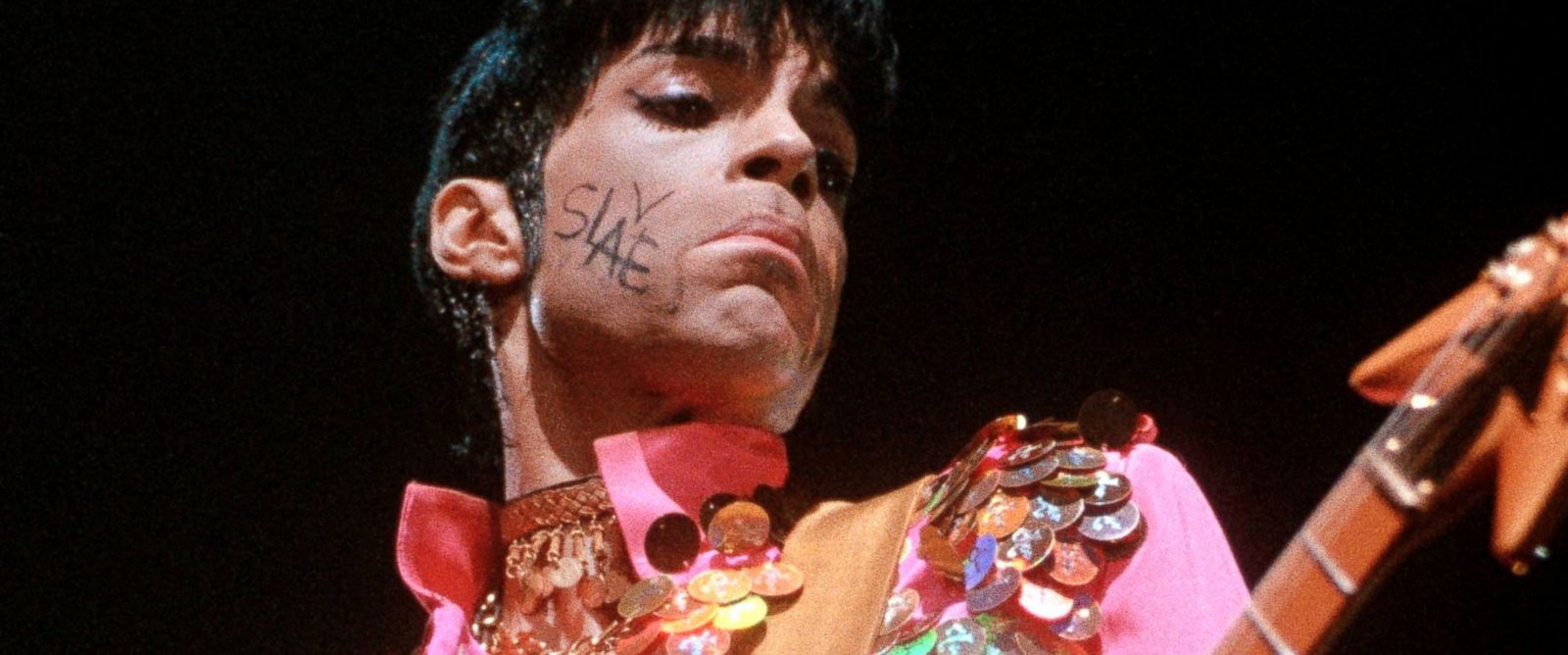 Image Source: abcnews.go.com

6. Prince at Super Bowl XLI, 2007
To Prince, this outfit wasn't all that exciting, just blue and orange. The bold colour choice and his purple guitar shaped in his personal symbol was a crowd favourite however, and so was the performance. His halftime show is considered to be one of the best Super Bowl performances ever!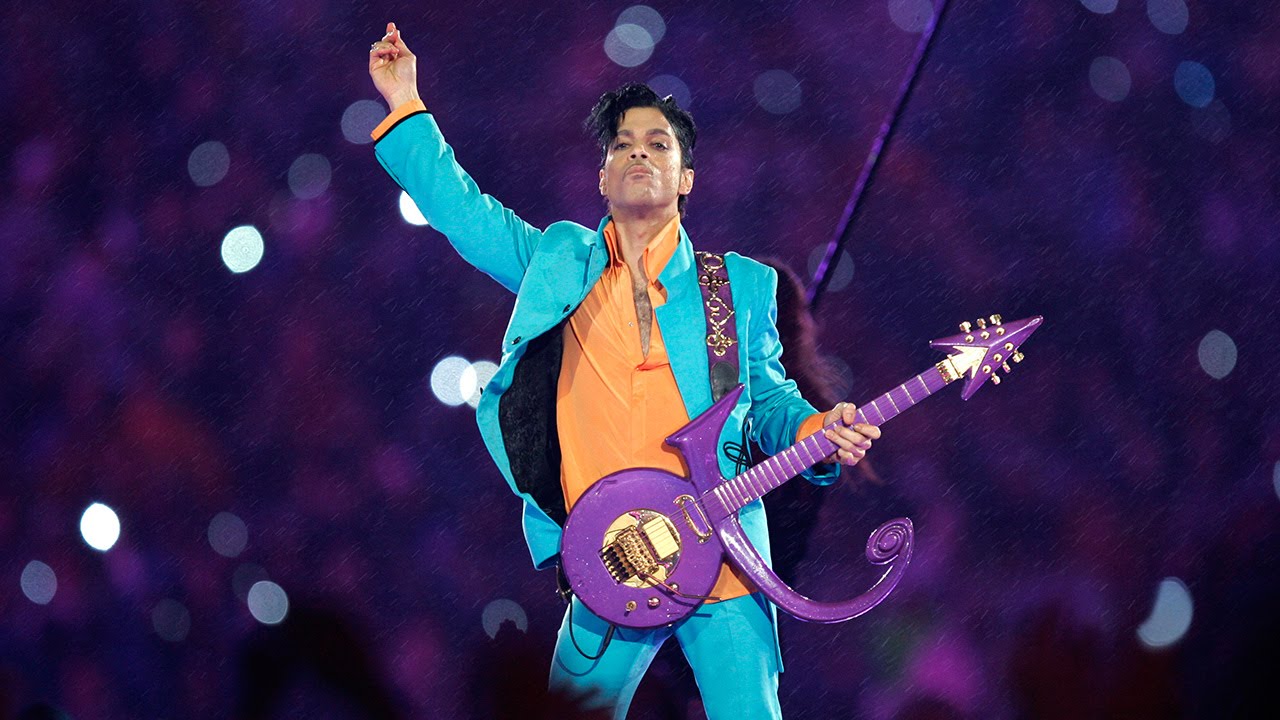 Image Source: youtube.com
7. Welcome 2 America Tour, 2011
Prince wore this golden glitter creation during a concert in Madison Square Garden. Even his high-heeled shoes were gilt with golden glitter.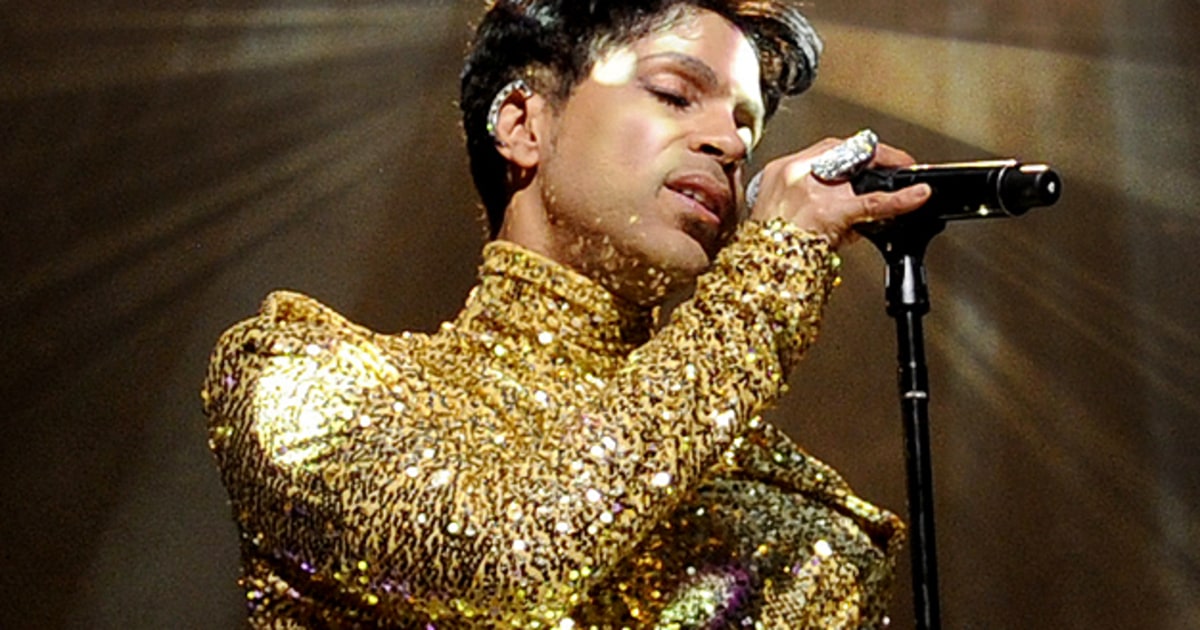 Image Source: rollingstone.com
6. The 31st Annual People's Choice Awards, 2005
This all-white ensemble is by far the least colourful outfit the artist has ever worn, but still among the most extraordinary - particularly with the monk-like hood.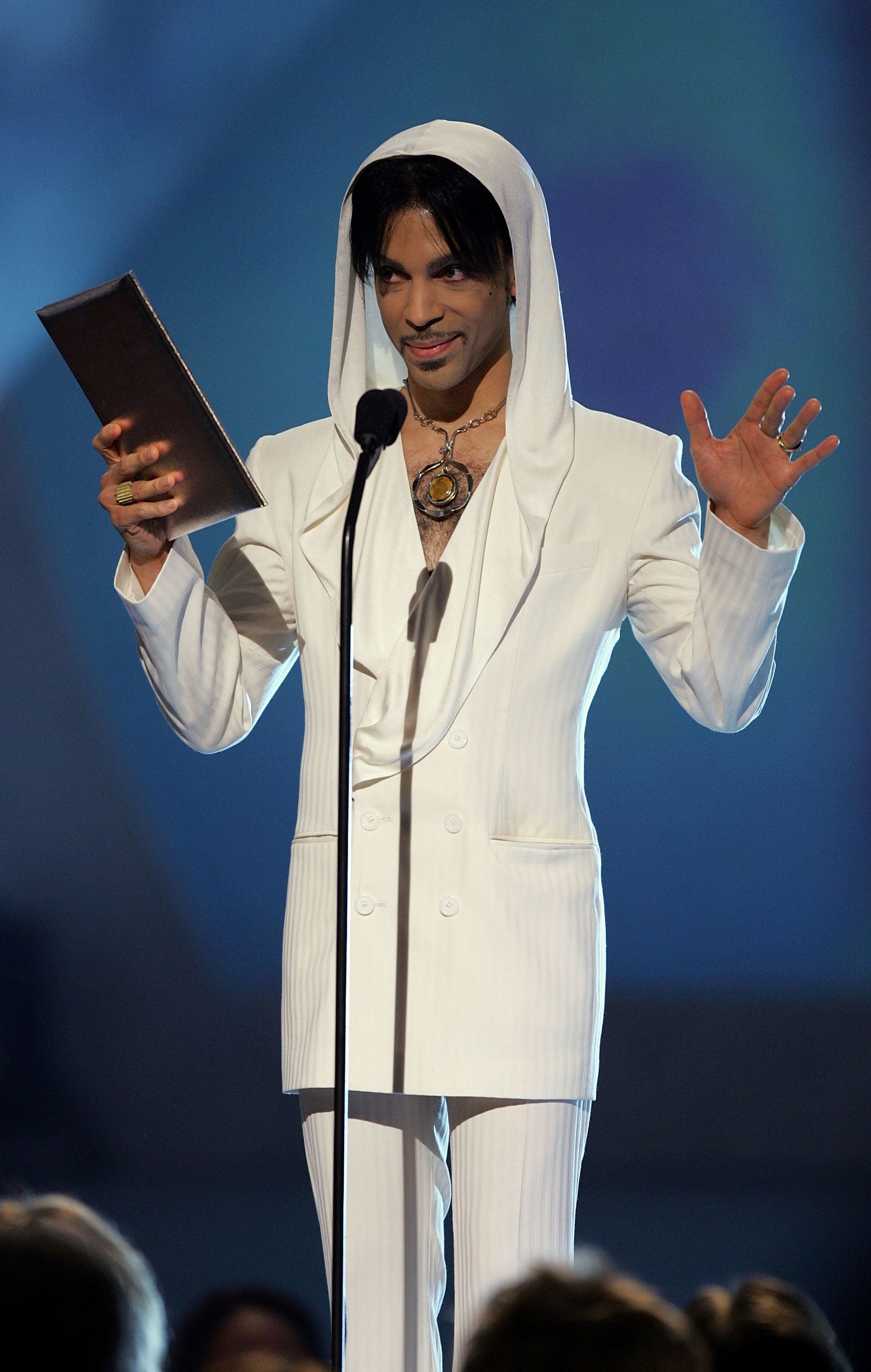 Image Source: thehollywoodgossip.com
5. Dirty Mind Tour, 1981
Prince was not afraid to show his body - made clear by this zebra print speedo and ripped open shirt.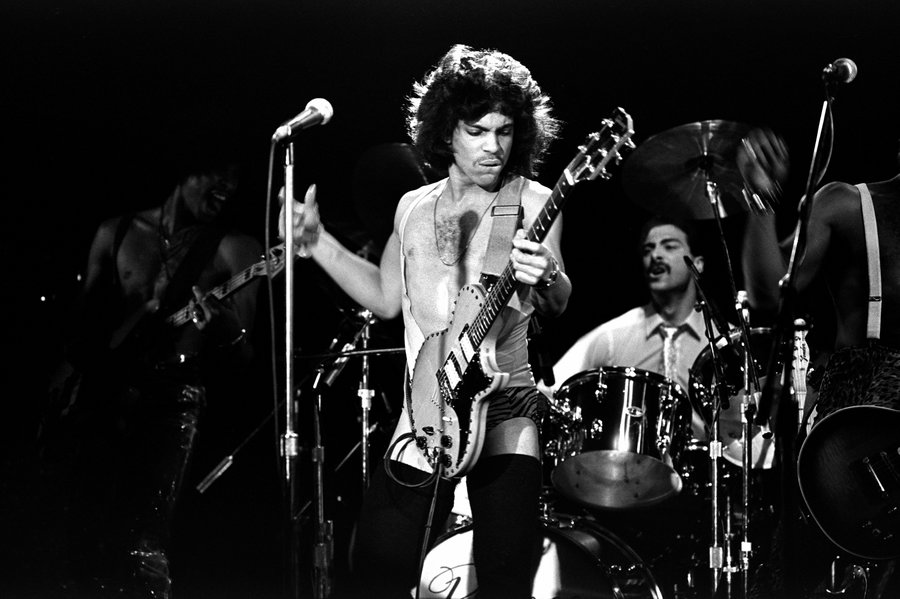 4. MTV Video Music Awards, 1991
Ten years after his Dirty Mind Tour, Prince took it one step further: a one-piece with a gaping hole at the back ago the MTV Video Music Awards.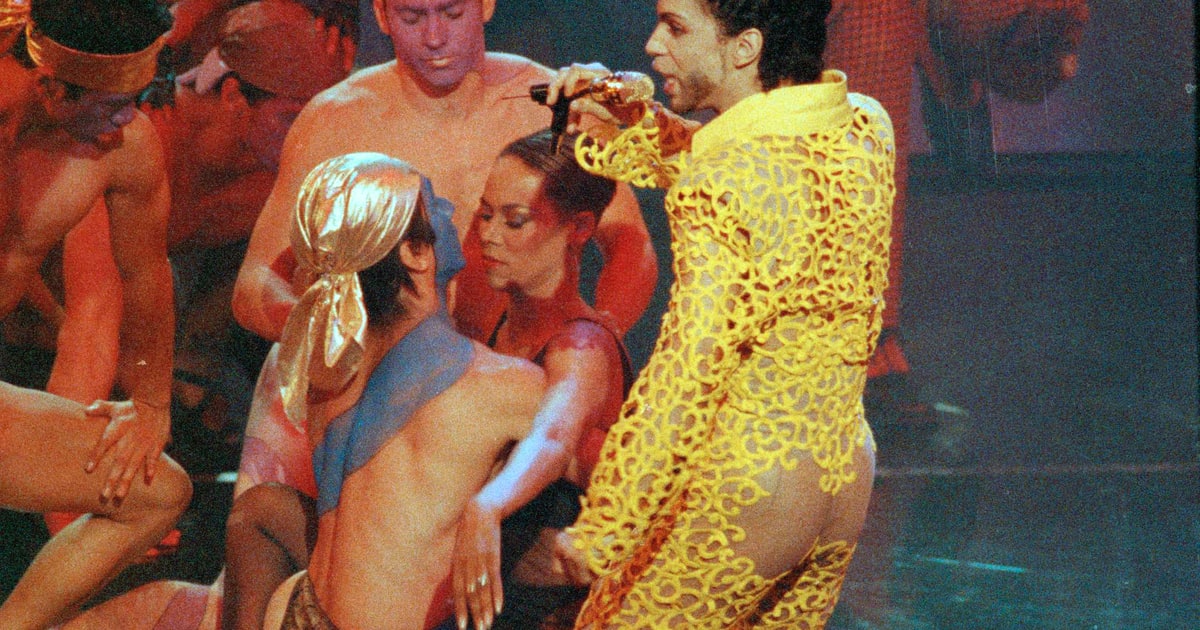 Image Source: rollingstone.com
3. Speaking at the American Music Awards, 2015
Prince wore these eye-catching glasses while speaking at the American Music Awards in 2015. Third lense is the charm, right?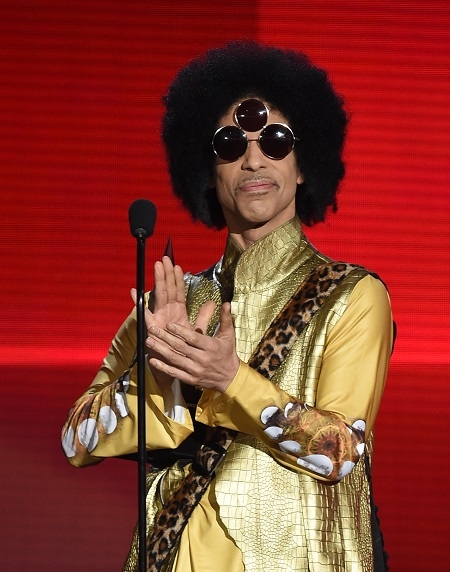 Image Source: fashiontimes.com
2. Live at the Fabulous Forum in LA, 1985
Just missing our number one spot, this outfit perfectly summarises what Prince was all about: glitz, glamour, and spectacle. The pink boa, frilly collar, and sequined jacket make up one of his most recognisable looks.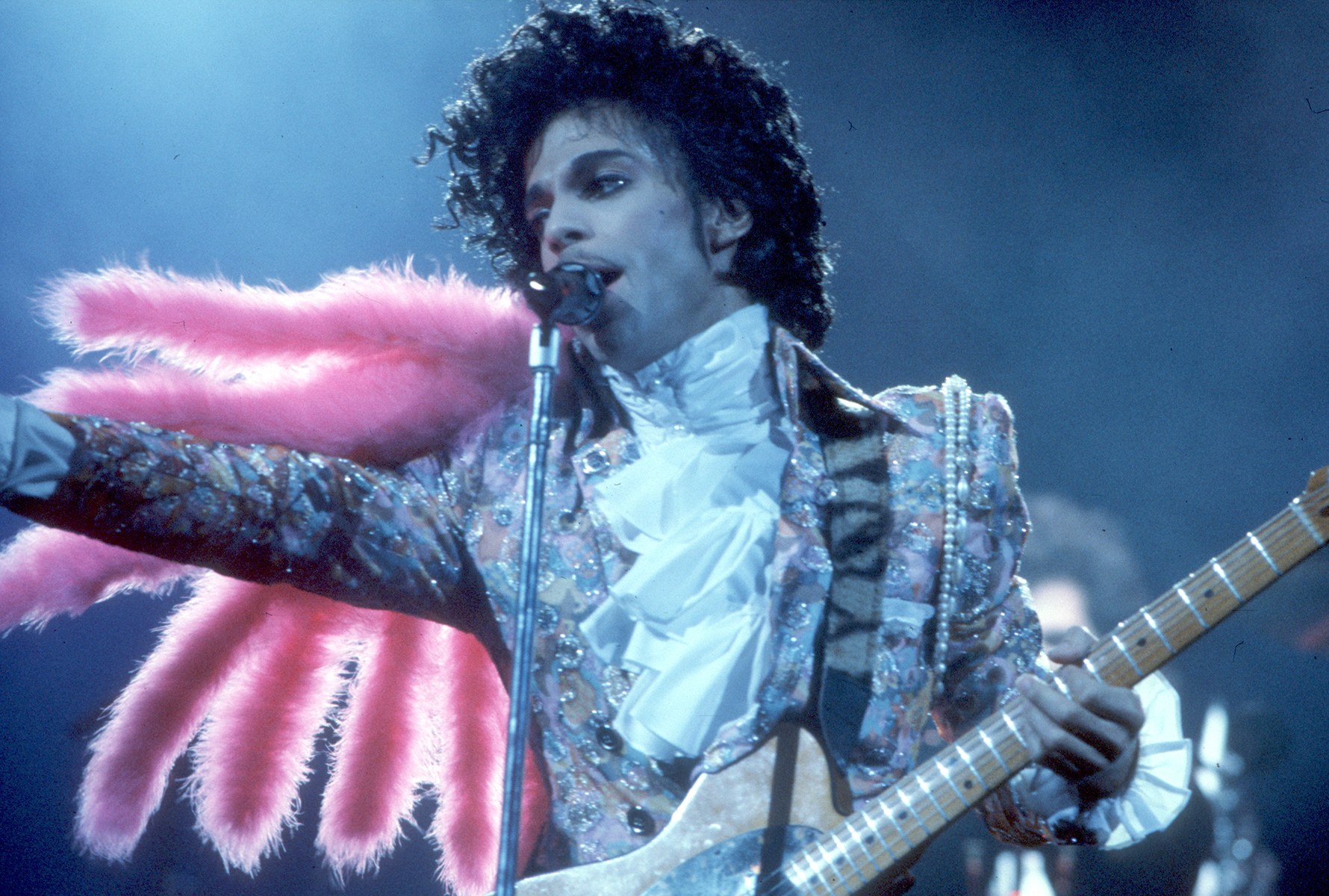 Image Source: vogue.com
1. Purple Rain
At number one is, of course, Prince's outfit for 'Purple Rain.' It is only fitting that the artist is clad in his favourite colour and for what may be his most famous hit. This outfit wasn't a one-off; Prince was aslo known for frequently wearing purple on stage.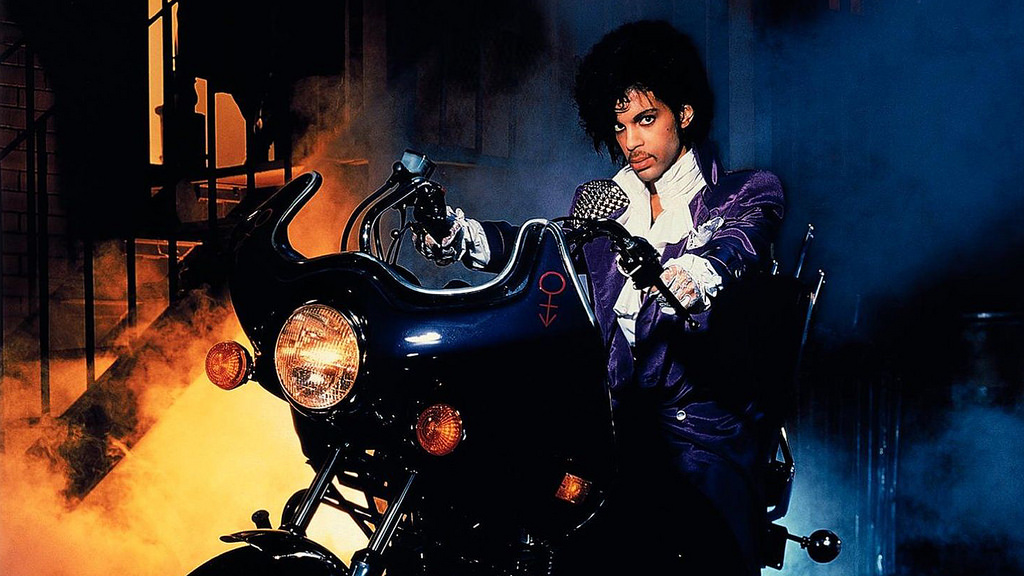 In honour of his memory, Catawiki has organised a special Prince auction. With the right winning bid, you could take home a piece of the 'post-everything pop star' and party like it's 1999.