Living in the era of globalisation, what does it mean to have a cultural identity? Will we diminish local customs and the beauty in our differences in favour of one global identity? Many charities and institutions work to ensure the preservation of this beauty and become ambassadors for the future. The Abury Foundation works towards this goal: to preserve cultural identity through local traditions in craftsmanship. The foundation has partnered with Catawiki's auctions this week to spread awareness and foster growth in art for local communities.
"Tradition is not preserving the ashes but passing on the flame"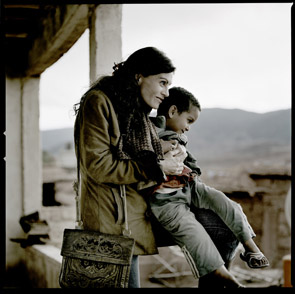 In 2008, Andrea Bury discovered the immense artistic heritage in Berber, Morocco while working with craftsmen. She was captivated by the pride and beauty stitched into each 'choukara,' a kind of shoulder bag, and began collecting them. Bury realised that craftsmanship like this was becoming near obsolete due to fast consumerism. If these skills and traditions were to vanish, so would the beauty, wisdom, stories and identities of a culture. The bags were not just to be carried for style and function: they were to carry on a small piece of lost cultural identity, an idea that saddened Bury. She decided to do something about it.
Bury decided to help grow foundations that would create new opportunties for these pillars of cultural identity. Thus, the Abury Foundation was born. Its main objectives include education and support for community development, children's education, and empowerment for women.
Pass on the Flame: Project Berberbag
To support and explore cultural identity and heritage, Bury came up with her "Pass on the Flame (Torch)"project. She has challenged five street artists of different cultural backgrounds to "pass on the flame" to the Berberbag: incorporating their own cultural heritage and identity to the design of the bag, giving some relevance and life back to it. Below are some of the results of this campaign, all being sold right now on Catawiki!
Lucy McLauchlan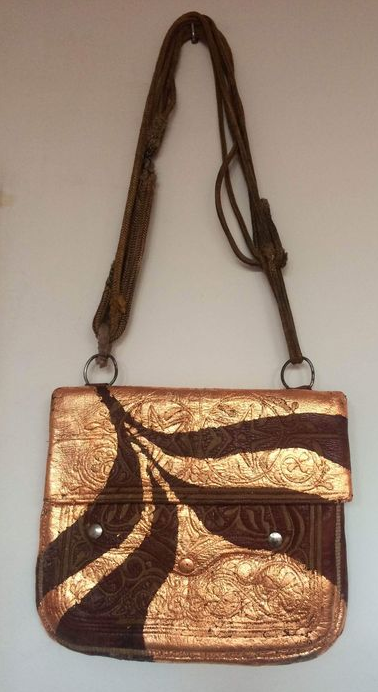 This gold and brown bag was designed by British-born artist Lucy McLauchlan. Her largescale paintings cover multi-story buildings in Europe, gigantic billboards in China, huts of The Gambi, window fronts in Japan, car parks of Detroit, inside the historical London Arts Club, walls outside Moscow's Red Square, Norwegian lighthouse, Italian water towers, to abandoned subway tunnels in New York.
Sickboy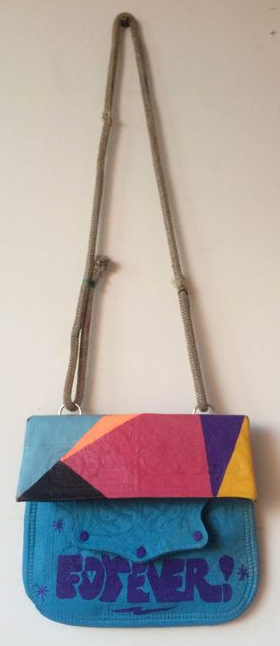 Sickboy is a top emerging artist on the Bristol, UK scene. He is one of the first UK artists to use a logo in place of a tag: his iconic red and yellow temple and "Save The Youth" slogan appear on walls and wheelie bins worldwide. Sickboy focuses interactive installation, abstract narrative painting, film and light sculpture, audience participation and public intervention. The artist's humorous and disruptive stunts have firmly placed him in the upper tiers of street artists and earned him undisputed global recognition, such as an appearance in Banksy's Oscar nominated "Exit Through The Gift Shop" with another Bristish street artist in the auction, Dotmaster.
MadC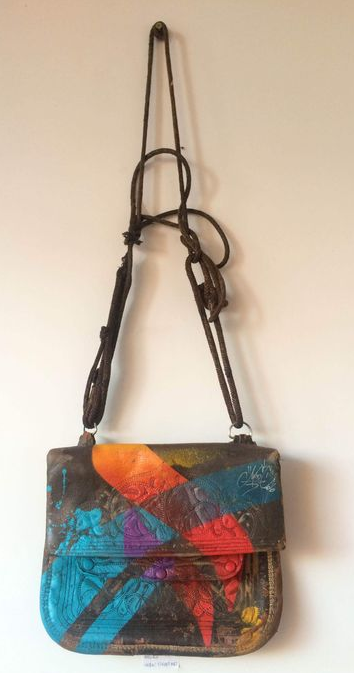 Artist Claudia Walde began with street art and graffiti when she was just a teenager and has since completed hundreds of murals all over the world. Walde also published two books on street art in 2007 and 2011. As a young investigator of an entire movement, she showed remarkable potential for cultural and anthropological insight. "MadC" was born in 1980, in Bautzen, GDR as Claudia Walde. She is a citizen of the world and is based in Germany.
______________________________________________________________
Help The Abury Foundation and Catawiki "pass on the flame" by bidding on one of these Berberbags at our art-for-charity auction!