Written by: Anthony Chrisp, Catawiki Art Auctioneer
Catawiki's auctioneers develop one-on-one relationships with its sellers. In the case of modern art auctioneer Anthony Chrisp, he has the opportunity of working with some of the UK's best emerging young artists that are often featured on Catawiki. But who are the personalities behind the art?
Hayden Kays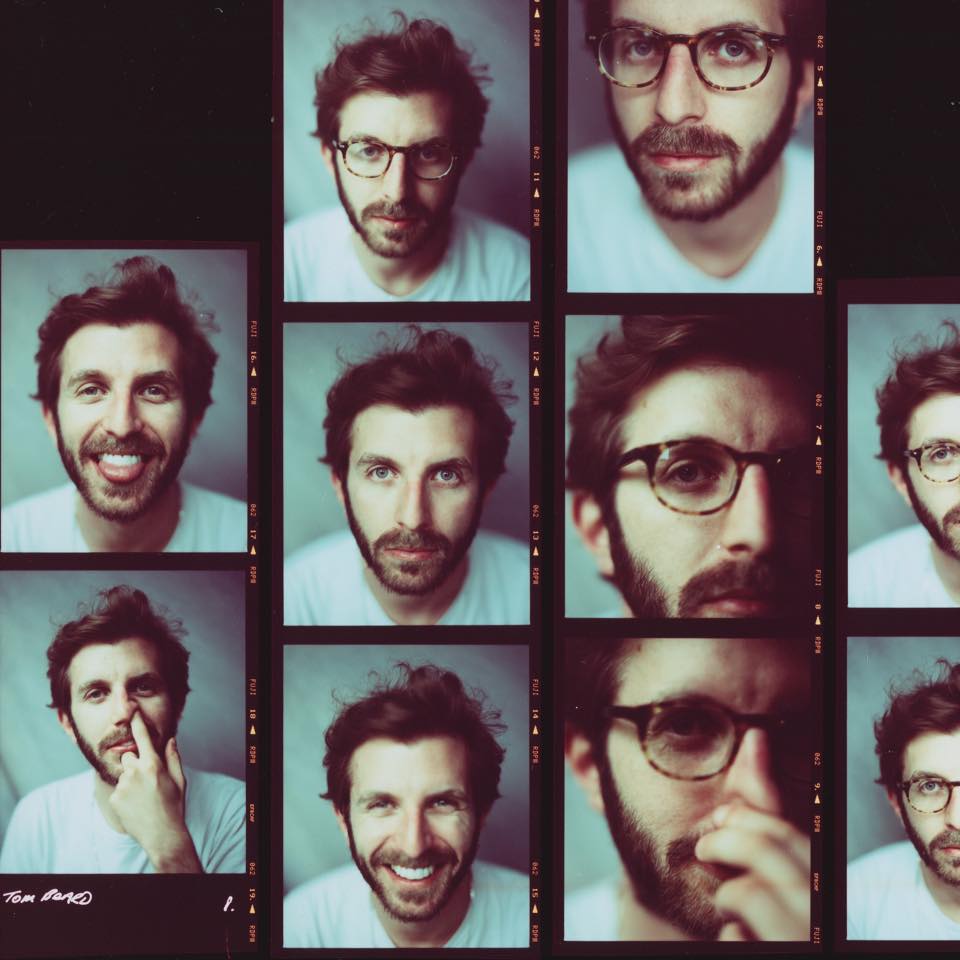 Hayden Kays is a London-based artist whose style encompasses painting, sculpture and printmaking. Kays' work is characterised by bold and jarring imagery, often drawn from pop culture and art history, word-play and deadpan humour.
His work is held in the collections of such luminaries as Harry Styles, Jude Law and Chris Martin, and he has enjoyed international exposure from platinum-selling band The Kooks, who used the Kays' piece Sending My Heart as the cover artwork for their latest album. Hayden also has his own currency art auction on Catawiki this week featuring pieces similar to what you see below - check it out here!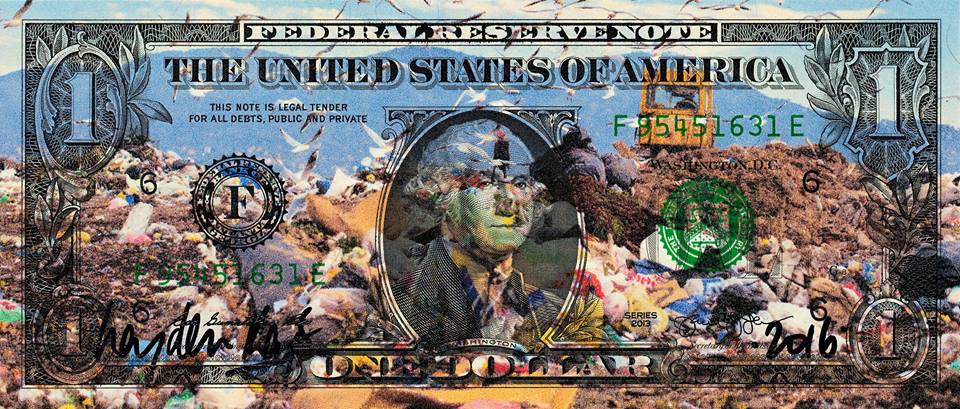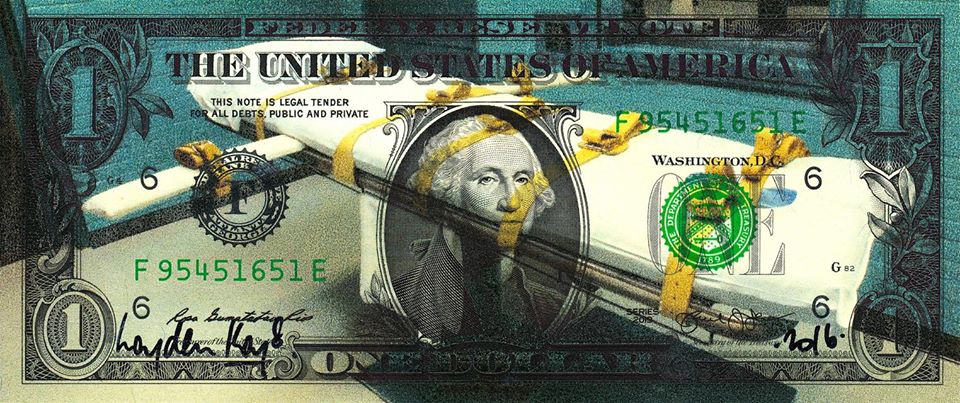 Imbue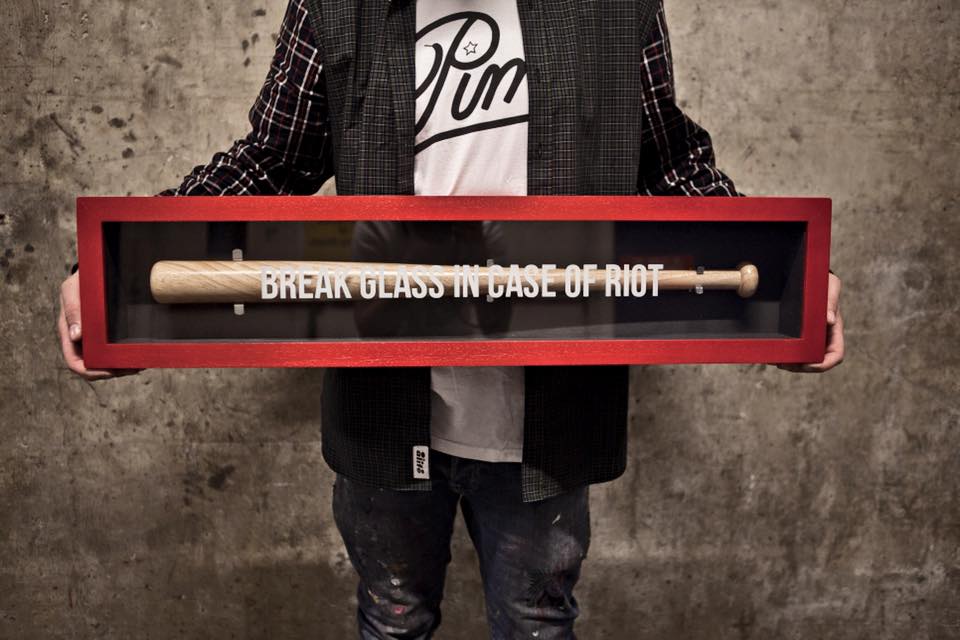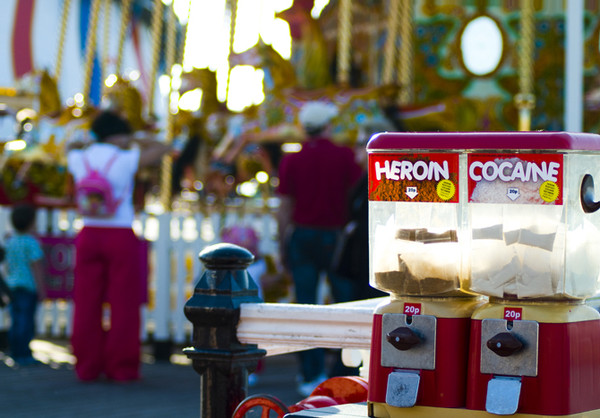 After cutting his teeth with a relentless sticker campaign Imbue switched his focus to subversive street art and advert hijacking. His recent activities have seen him placing fake heroin and cocaine vending machines onto Brighton Pier, altering billboards for L'Oreal and the British Army and a poster campaign lampooning the WKD alcopop advertising which saw him threatened with legal action. These stunts helped earn him the title "The Banksy of Brighton" by the Independent Newspaper.
Matt Lambert
Matt Lambert's style is unmistakable, using oils his frenetic brush strokes and mark making he create pop-collages torn from the world around him. Inspiration comes from celebrity magazines, childhood memories, evolution, cultural symbols, belief systems, big cities, logos, superheroes, Star Wars and the developing world.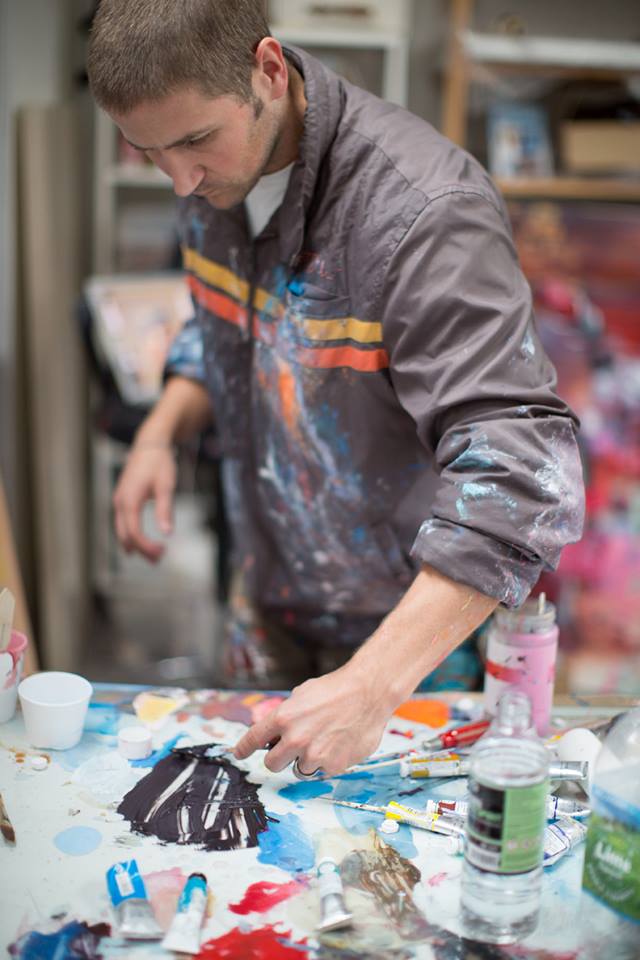 At the age of 23, Matt Lambert set up a charity Pass It On Africa that has since built three educational facilities in Africa. This experience has had a huge influence on his work. Cultural disparities drive his ideas and he describes his working process as "a curious exploration into where we find fulfilment and the meeting of different value systems."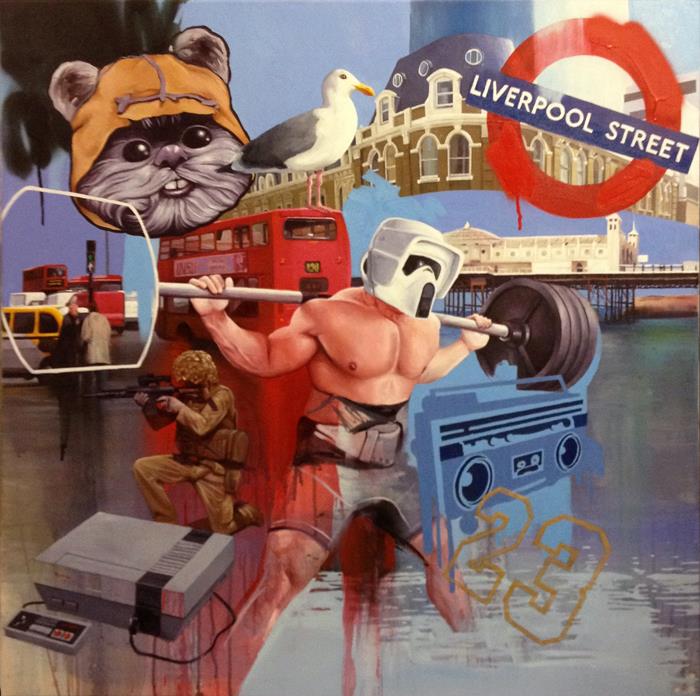 Tom French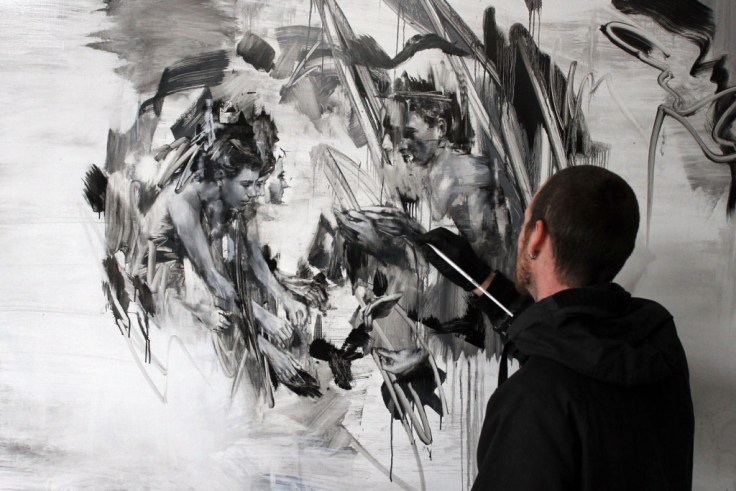 Tom French works are predominantly figurative. He carefully combines detailed photorealism with strong elements of abstraction and surrealism, focusing on the reflection of the conscious and subconscious mind.
French's work often treads the fine line between the beautiful and unsettling, combining technically tight, classical charcoal drawings with carefree, loose and ostensibly unfinished abstract forms. By fusing the technical with lively abstraction French brings life and movement to his compositions. His work seamlessly merges the use of academic tradition with contemporary urban realism.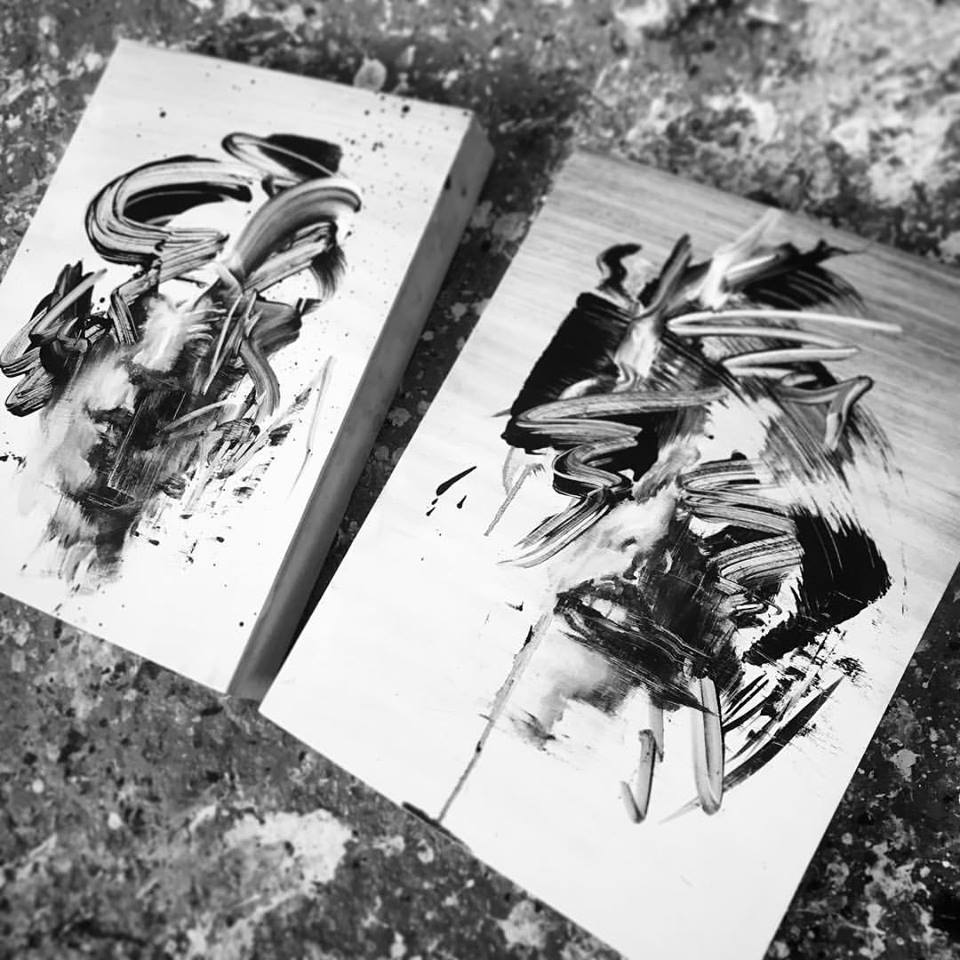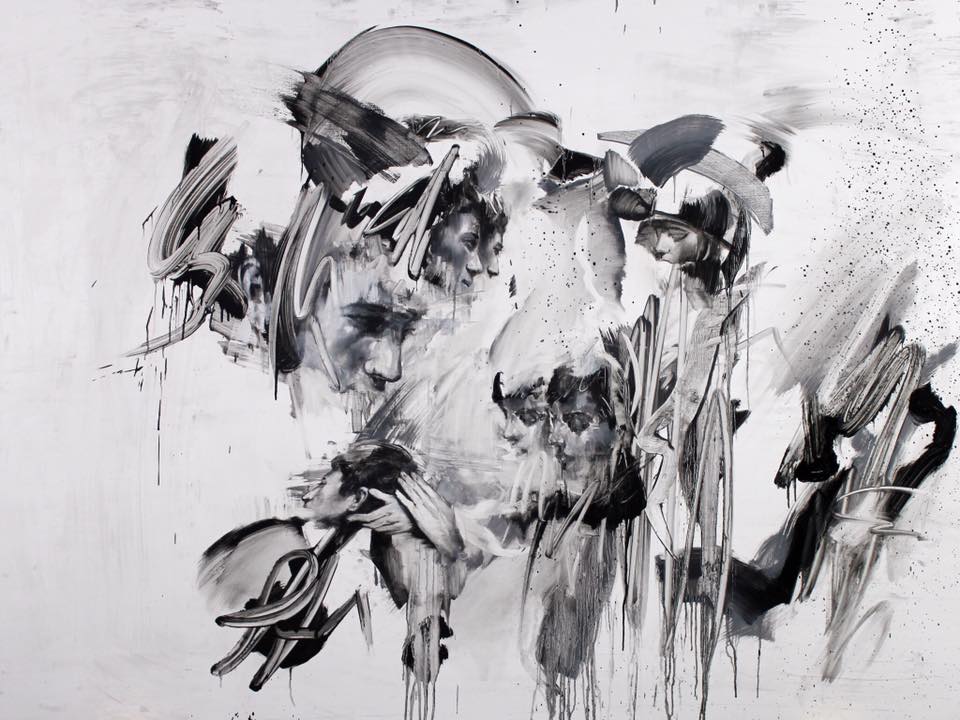 Catawiki is proud to have these talented artists and their works available for our auctions. Check out our modern art auctions to bring one-of-a-kind pieces with personality into your home!