Having been married 8 times, she may be known as a collector of men, but in reality Elizabeth Taylor (1932-2011) collected jewellery. Large jewellery, of course, because she never did anything small. 'Big girls need big diamonds,' she once said. The actress had one of the most important collections of jewellery in the world, and it was sold after her death in 2011 as part of The Collection of Elizabeth Taylor auction. Join us to discover more about Elizabeth and her jewels here.
A Star
The 1950s and 60s were the golden years of Hollywood, when film studios put their best foot (and faces) forward. As an MGM child star, everyone fell for Elizabeth Taylor's dark hair, blue eyes and unusual double row of eyelashes, the result of a genetic mutation. She received multiple awards for her acting work, including two coveted Oscars for 'Butterfield 8' (1960) and 'Who's Afraid of Virginia Woolf?' (1966). Though she went from one marriage to another, her love of jewellery lasted forever. As she once said, 'You can't cry on a diamond's shoulder, and diamonds won't keep you warm at night, but they're sure fun when the sun shines.'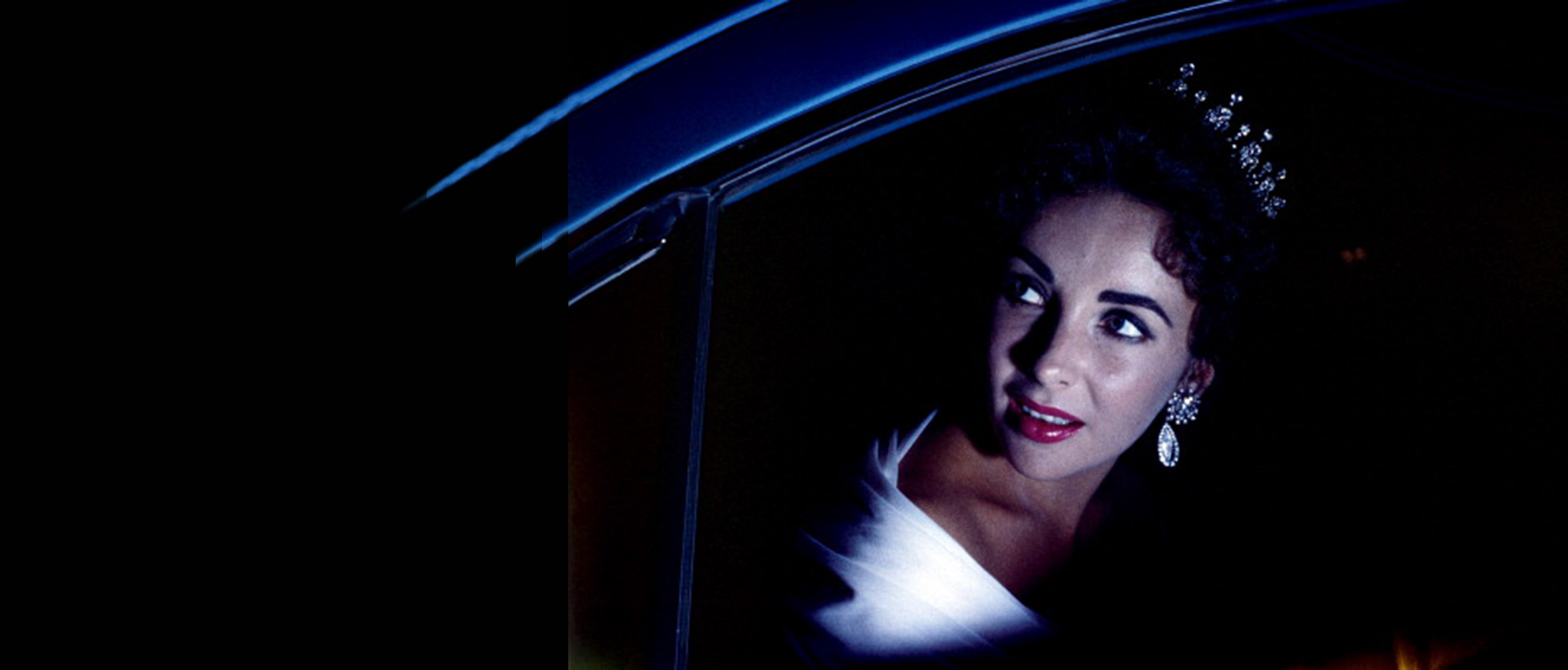 Taylor's Top Jewels

Elizabeth Taylor received much of the
jewellery
in her collection from Richard Burton, to whom she was married twice. He bought her many expensive and prestigious pieces which only inflated the glamorous image of the two. The three jewels that brought in the most money at The Collection of Elizabeth Taylor auction were all gifts from Burton. But what were they? Find out...
1. La Peregrina
La Peregrina brought in the most money, selling for over €8 million. It was the Spanish crown jewel for generations before this pear-shaped pearl found a new home: on a Cartier chain around Taylor's neck.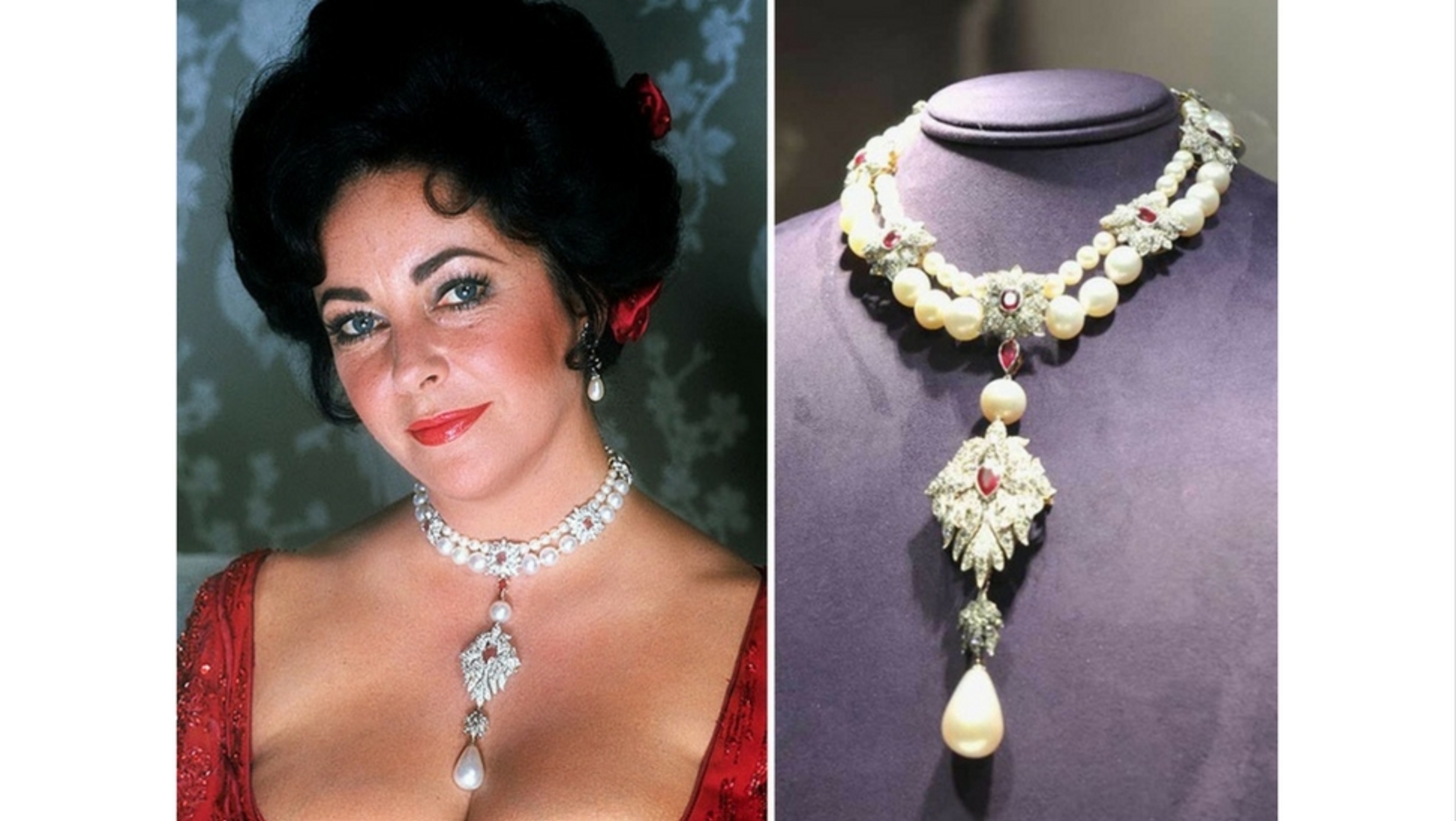 Image source: Pinterest
2. The Krupp Diamond (Elizabeth Taylor Diamond)
In 1968, Burton bought Taylor her first shiny stone, the square Krupp Diamond. Once she put it on, it never left her hand (and understandably so). This 69.42 carat diamond was originally owned by Vera Krupp of the German industrialist Krupp family. The Krupp family made their fortune manufacturing steel weapons, and supplied weapons to the Nazis in World War II. When Taylor saw the diamond was for sale, she immediately had to have it. She felt that, as a Jewish woman herself, she had a right to this diamond. After her death, the stone was renamed the Elizabeth Taylor Diamond.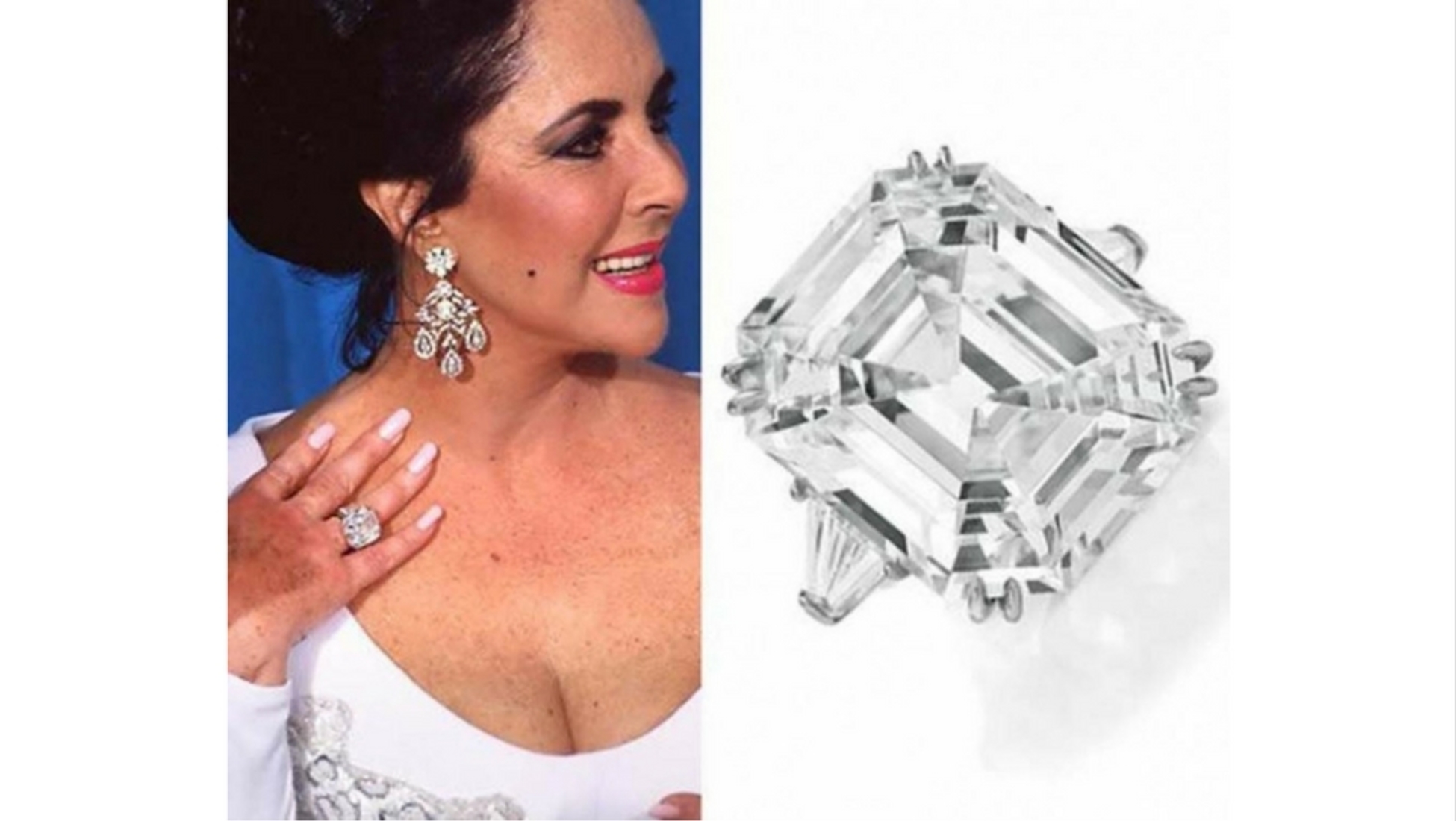 Image source: The Jewellery Editor
3. The Taj Mahal Diamond
For her 40th birthday, Burton gave Taylor the Taj Mahal Diamond, a heart-shaped stone from India with an Arabic inscription on both sides. Burton wanted to give Taylor the actual Taj Mahal, but the shipping costs were just too high.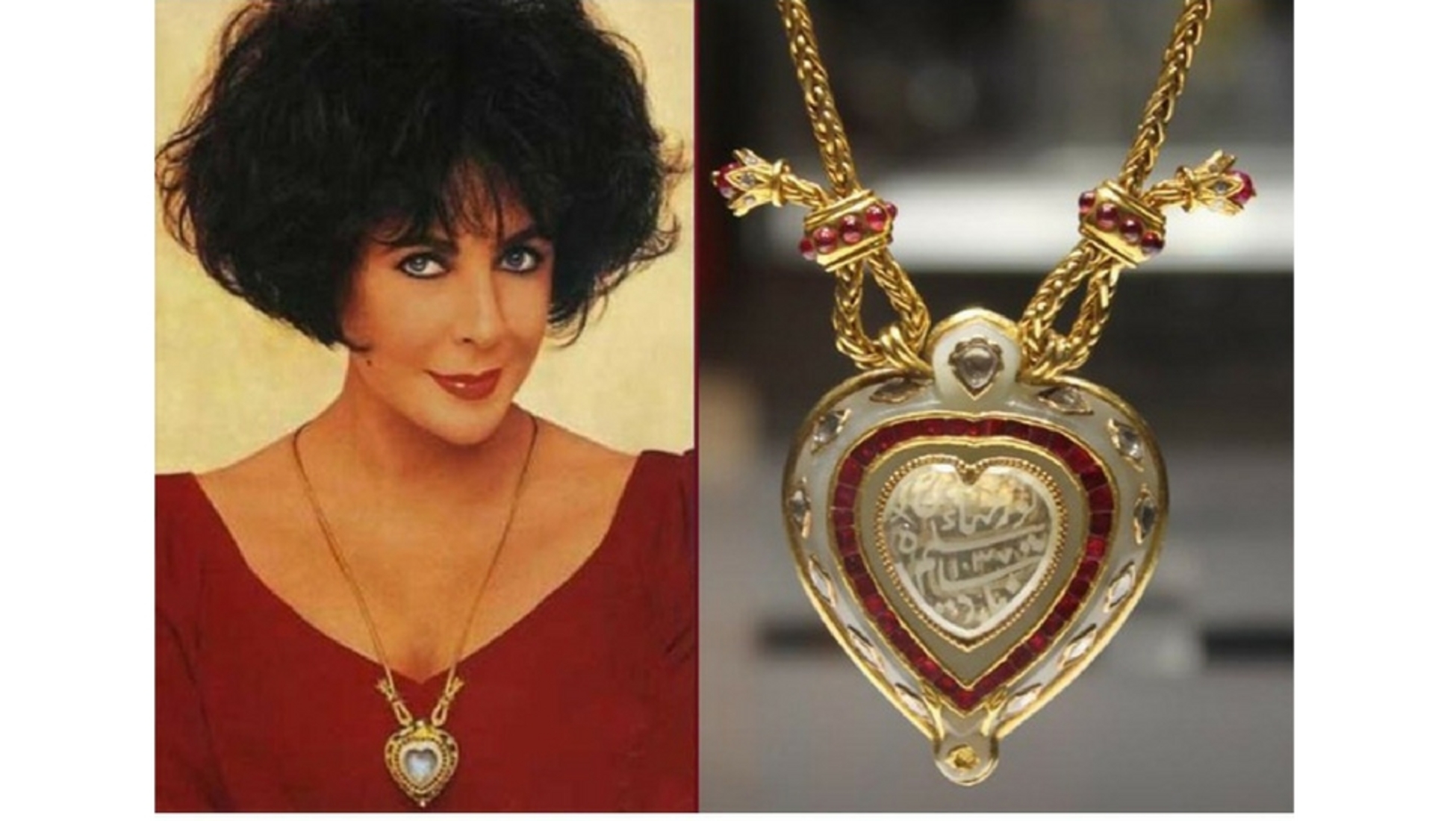 Image source: London Diamond & Emerald Exchange

The whole collection of jewellery, fashion and art brought in over €109 million at auction. The proceeds were donated to the Elizabeth Taylor AIDS Foundation (ETAF), a fund set up by Taylor herself, who frequently donated to charity. Taylor probably would have been very pleased to know that the jewellery she loved so much went to a cause she was equally passionate about.

If you'd like to grow a jewellery collection like Elizabeth Taylor's, our auctions are a great place to start! Explore our jewellery auctions and find quality pieces for the stars of your lives. Inspired by these extraordinary jewellery sales? Would you like to see how much you could make selling your own jewels? Become a seller and submit your items for auctions.
You might also like these articles: