It's official: whisky has far exceeded other popular investments in value, such as wine or gold. The "Rare Whisky Apex 1000" benchmark for Scotch whisky rose 14% in 2015, while the index of gold declined 10% over the same time.
The whisky market is booming in Europe and even worldwide, attained at auctions for amounts never seen before. In the United Kingdom, for example, there were over 10 million transactions in 2015, up 25 % from 2014.
With so much open opportunity, Catawiki expert whisky auctioneer Anne-Sophie Bigot shares her top whisky investing tips for both the old and new generation of whisky connoisseurs.
1. The Value is in the Rarity
This is the golden rule of investing in whisky. However, it is equally important to remember that as with any investment, trends change and evolve: no investment is risk-free. Favouring an official bottle brings better value to the resale than an independent bottle, even when they have identical properties - same brand, same year of distillation.
Bottles from closed distilleries, called "silent distilleries," are especially prized by investors. Port Ellen, Rosebank, or Hanyu distilleries joined the ranks of sleeping beauties in the 2000's. Whiskies from these places are also very popular because they are often limited to a few hundred bottles. For example, during Scotland's famous annual "Feis Ile" music festival, bottles of Laphroaig or Ardbeg are depleted within days.
A handful of historic brands are also gaining high rankings in auction: Macallan, Ardbeg, Bowmore, Highland Park, The Balvenie or Glenmorangie.
2. New Trends
Japan's whisky culture has grown exponentially in recent years, attracting the most collectors and investors. Bottles of Karuizawa, a closed distillery, sell for the price of gold: one sold recently in Hong Kong for £88,000 ($128,000 USD). The country currently has a shortage due to high demand that was not anticipated at the time, and it's particularly visible on the "older" bottles. Japan will have to wait many years before an 18-year old bottle of Yamazaki reappears on the shelves of our favorite wine shop.
Bourbon is also in its heyday. Specifically sought after, bottles of Pappy Van Winkle break records at auction. Last November, a pack of 5 bottles of varying ages reached £14,000 ($20,000 USD) at auction, far exceeding their original estimate.
As for "worldly whiskies" there are some hidden gems that attract attention and might sell at great prices in a few years. This is already the case for some expressions of Taiwan Kavalan, the Canadian Crown Royal or Amrut Indian.
3. Important Facts to Verify
A general good state of the bottle must be ensured. The labels and against labels must be legible, not torn, and with the least damage possible, which is not always easy for vintage whiskies or bottles that haven't been stored in optimal conditions.

Over time, an evaporation phenomenon occurs that releases small amounts of alcohol from the cask. This is called the "Angels share," and it is generally up to 2 percent per year but could be higher in warmer climates. While this is normal, it is necessary to make sure the level of the bottle isn't abnormally low. We also cannot stress this enough: do not buy a bottle that's already been opened. The whisky's value decreases drastically from the moment the seal is broken.
Lastly, all the information on the labels are indicators and quality guarantees for the purchase of a bottle. They detail the distillation and bottling dates, capacity, degree, type of barrels used for aging, and even the batch number. For the most prestigious bottles, do not hesitate to do more research and get an expert opinion. Catawiki, for example, gives free estimates.
4. Where to buy
There are two main ways to invest in whisky. The obvious one being through a wine shop or a trusted dealer; the other being through auction. It's on auction sites that you will find the best treasures and deals for both a buyer and seller. On Catawiki, nearly 300 lots go up for auction each week, including many rarities that will delight investors and collectors.
The biggest risk in buying whisky is to acquire a counterfeit. To overcome this problem, each bottle auctioned on the Catawiki site is subject to prior appraisal by an expert auctioneer, thus ensuring the authenticity of the bottle for sale.
World Whisky Day on Catawiki
Catawiki organises 3 whisky auctions every week. But, just in time for World Whisky Day on May 21st there is an exclusive whisky auction. Within this auction are rarities that coincide with recent whisky trends, like this limited edition, 40-year old set of Glenfarclas whiskies released exclusively in Taiwan.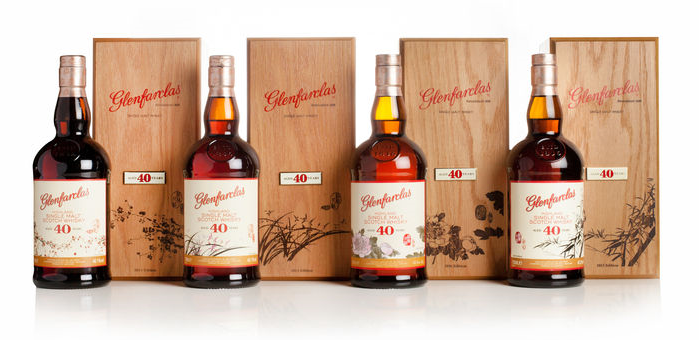 More from the Glenfarclas family cask include these two bottles that have only gotten better with age and are of limited quantity. Although appearance is very similar, the left was produced in a sherry butt cask, of which just 507 bottles were made. Even smaller quantities were produced of the right: only 148 bottles were made in a sherry hogshead cask.
About Anne-Sophie Bigot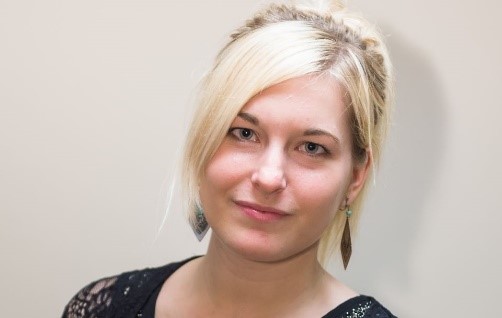 Consultant to various distilleries, collector, and blogger specializing in the world of whisky (thewhiskylady.net). The top of her field after 25 years, Anne-Sophie has recently joined the ranks of Catawiki as an expert auctioneer for the whisky category. Her goal? To give a breath of fresh air in a world often considered masculine and highly codified.

She is also editor of the site http://irishwhiskey.fr and works on various other projects with malty accents.