Money talks, but this coin in particular could tell quite the tale. Lend an ear to Catawiki coin auctioneer Ruud De Jong's narrative below of what makes this Elizabethan coin a true treasure!
This notable gold half-pound was hammered into life around 450 years ago, during the notorious reign of Queen Elizabeth I. This was a time in history of highways and high seas, pirates and beheadings, plundering and stolen gold, slave ships and undiscovered lands, when money was real gold passed through the hands.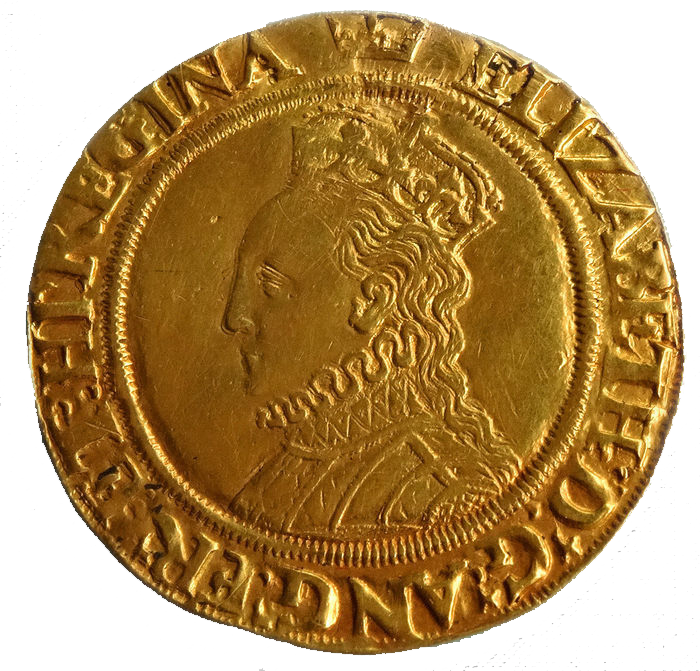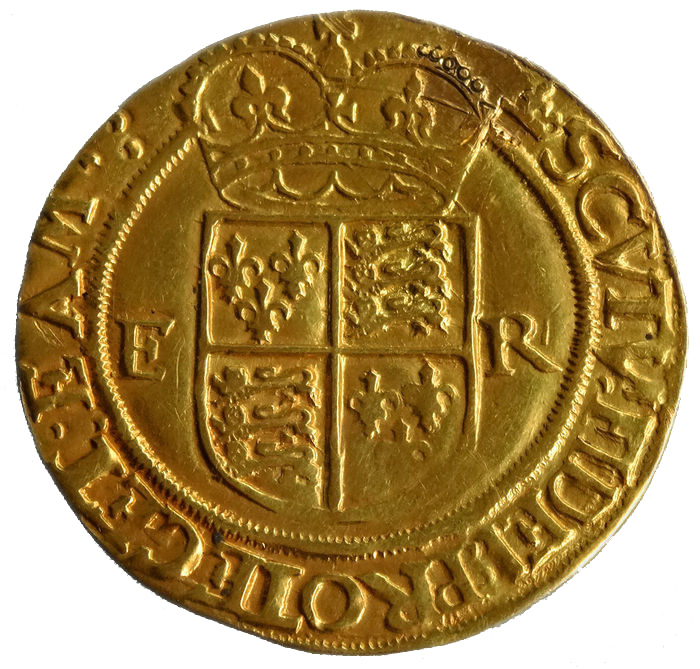 Elizabeth's reign brought a prosperous and more stable time to England after many years of uncertainty. The half-pound was part of a series of 0.917 "crown" gold issues, introduced under Edward VI to restore some of the confidence in the currency lost by his father, King Henry VIII, who had acquired a reputation for the debasement of his coins, diluting gold and silver content with non-precious metals. Elizabeth's predecessor, Queen Mary, had only issued 0.995 "fine" gold. It is known from mint records that the crown gold issue was a large one, but few survive – most were melted or sent abroad to pay debts.
The gold coffers of England had been boosted by the activities of the infamous buccaneers of the time, like Sir Francis Drake, who with the help of other legitimised pirates, captured the cargoes of Spanish treasure ships returning from the New World. It is very likely that this coin was manufactured from Spanish gold liberated in the name of the sovereign. Elizabeth later knighted Sir Francis Drake for his efforts at sea – he and his like brought her many tonnes of gold and other valuable treasures plundered from Spain – gold is very persuasive.
This particular coin has survived nearly half a millennium, where many thousands did not. If this coin could talk, it would have many a tale to tell, the words heard spoken, the moments snatched in the palms it passed through. It must be noted that it has a small repair by the coronet mint mark on the reverse; we believe that this may be an early repair, possibly where a hole was made so the coin could be worn, like a medal of wealth and prosperity, or a demonstration of loyalty to the Queen.
The inscription on the reverse of the coin reads 'the shield of faith shall protect her.' Perhaps this was worn by a fair lady, for protection and security, presented to her by her love as a talisman to carry with her when he left to fight overseas? Maybe the gold was stolen from the Spanish by the faithful pirates of Elizabeth I, and re-coined into English currency. What is for sure is that this coin is a beautiful, unique piece, resonant of the history of its time like a Shakespearean play.
It was a very desirable coin in Elizabethan times and it is a very desirable coin now. Bid on this token of history here and visit our exclusive coin auction for more!