If you grew up before the 80s, you probably remember Dinky Toys. These sturdy die-cast miniature vehicles were produced in Liverpool, England from 1934 to 1979. Dinky Toys was the first die-cast toy manufacturer in the UK and inspired a large number of competitors like Corgi Toys and Matchbox. If any cars have survived your childhood, you might wonder how much they would sell for if you were to ever put them up for auction. Luckily, our in-house toys experts have set up a handy guide to help you find out. Here are three main factors that can help you determine how much your model vehicles might be worth.
Manufacturer
The manufacturer is of enormous importance to the value of your die-cast model car. There are some brands that are more sought-after than others, especially the pre-war ones. Newer manufacturers are known for producing replicas, which are often of significant lower quality. Manufacturers to look out for are Meccano Ltd. (Dinky Toys), Mattel (Hot Wheels), Mettoy Playcraft Ltd. (Corgi Toys) and Lesney (Matchbox).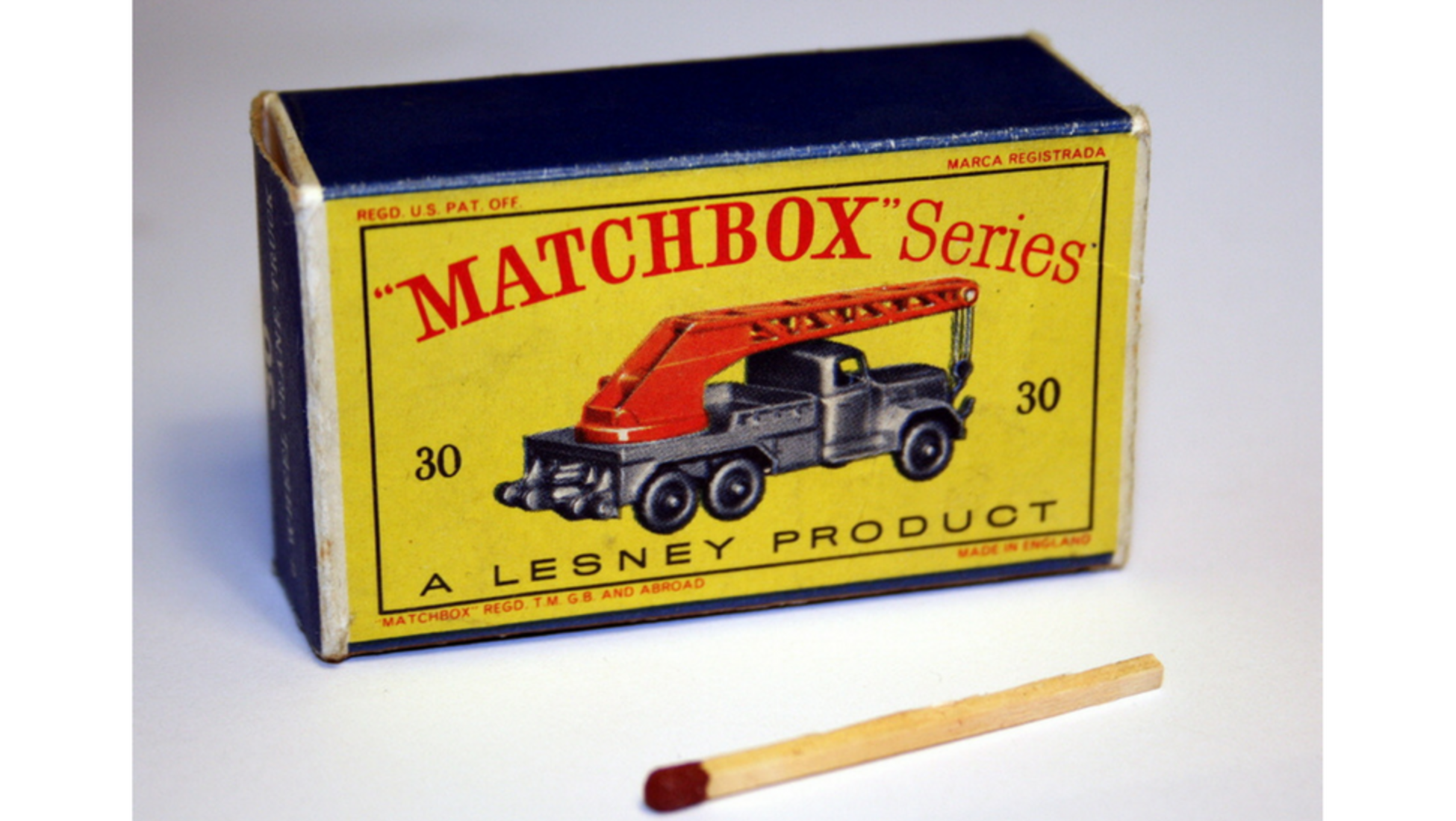 Pre-war brands of die-cast model cars are especially valuable
Availability
A general rule of thumb for collecting of any kind is to check the availability. The rarer the car, the higher its value. It's much easier to check the availability of any model car these days by doing a bit of research online. You can consult price guides, catalogues and online auctions for recent sales to see if your model is rare. If you can't find the toy in question anywhere, then look for similar products, for example from the same manufacturer, material and year.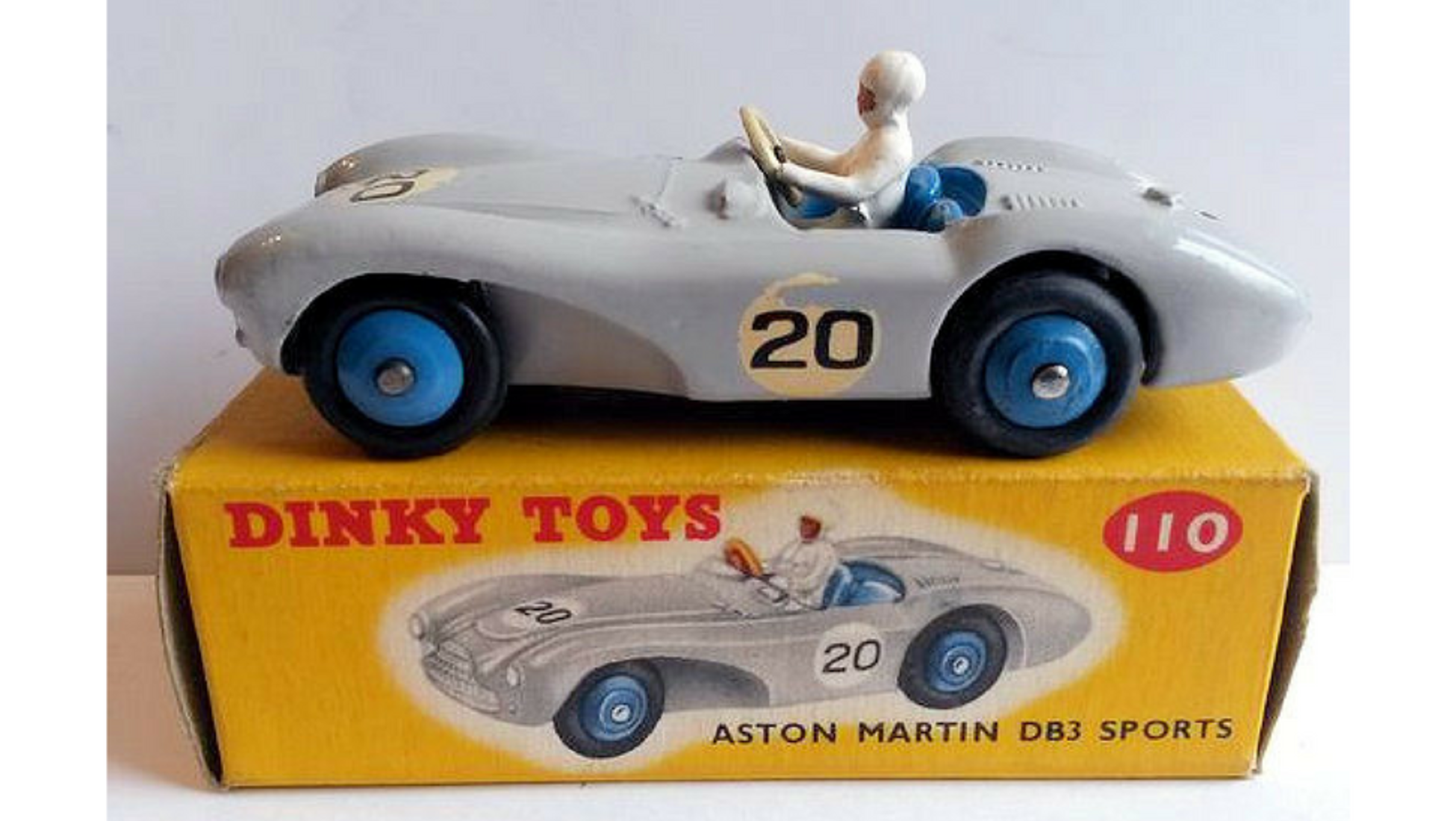 This Dinky Toys Scale 1/43 Aston Martin DB3 No. 110 sold for €285 at Catawiki
Condition
The final and perhaps the most important factor that influences the value of a die-cast model car is the condition. The better it looks, the higher the value, especially with rare and really old cars. If you've kept your Dinky Toys safe inside their boxes and stored in a dry, dark place, you've probably preserved the condition quite well. Direct sunlight, temperature fluctuations and humidity can discolour the box, warp the body or damage the car's finish, all affecting the condition and therefore the value.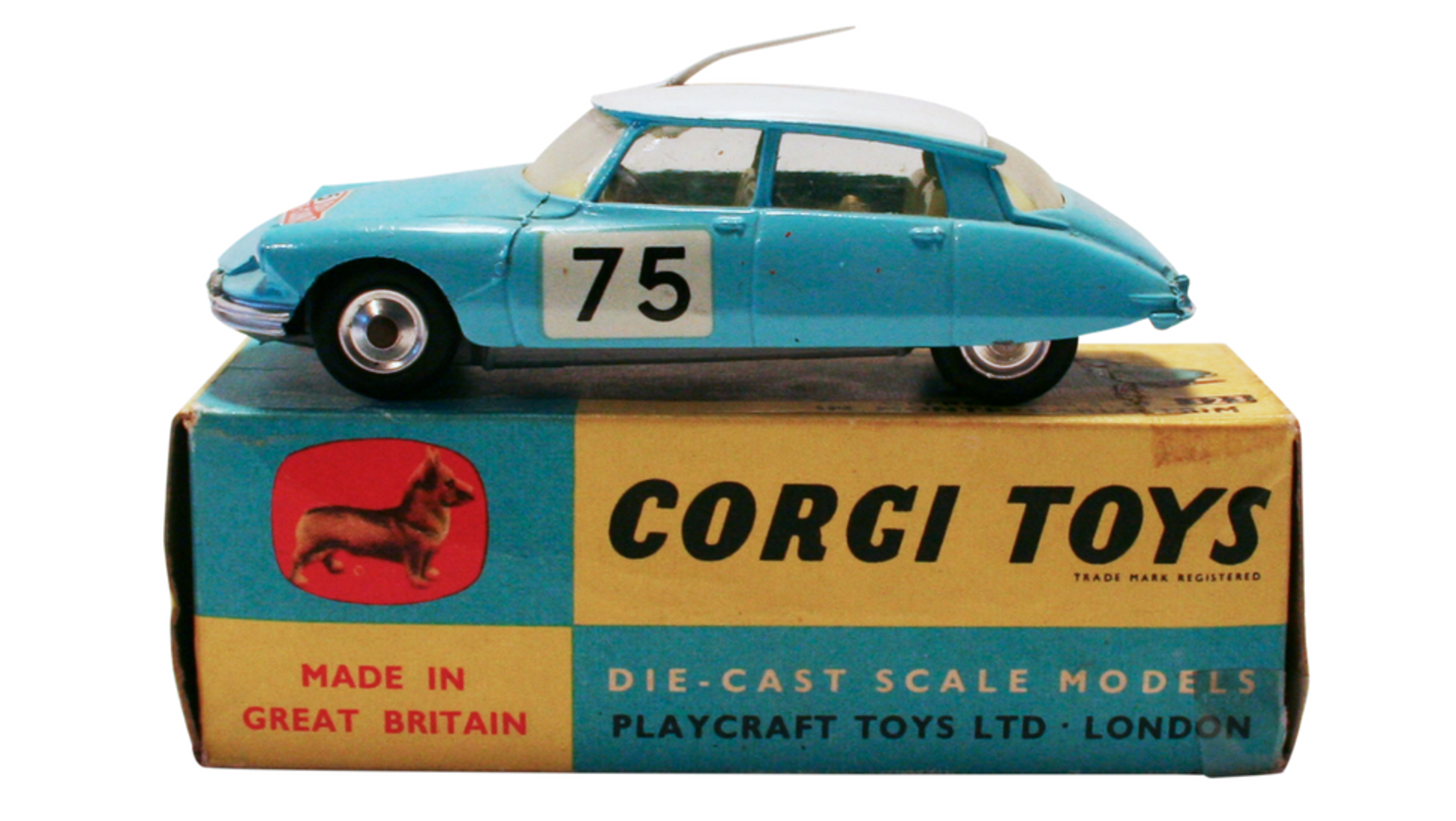 The better the model car looks, the higher the value, especially with rare and really old cars

Conclusion
Dinky Toys remain the most popular brand among collectors, especially the vintage models. Depending on the three factors mentioned earlier, a Dinky Toys model car can be worth anywhere between €5 and €23,000. Some of the first Dinky Toys ever made were originally sold in the 1930s for about 30 cents, but have sold for €23,000 at auction. In 2016, a Dinky Toy collection of 3,500 cars sold for €172,000 euros at auction. These are all great prices, but it's important to remember that the majority of boxed Dinky Toys are available on the market for less than €250, and unboxed Dinky Toys will usually sell for between €5 and €50 euros.
______________

We hope this guide has provided a little more clarity on how much your die-cast model cars are worth. If you want to sell your collection, or get an even clearer picture of the value, you can always put your vintage toys up for auction. With just one account you can bid, buy and sell on our auctions. Create your free account today to get started.
Discover more: Dinky Toys | Corgi Toys | Matchbox | Hot Wheels
You might also enjoy reading these articles: