Brought to you by our expert Natasha Mulder
The bigger the diamond, the better. No one knows this better than celebrities, who have the most exclusive and outrageous rings. During the 50's and 60's Hollywood's obsession with gigantic engagement rings took off, and it's continued since. Here are the top ten most famous celebrity engagement rings we've seen to date!

10. Marilyn Monroe

Marilyn Monroe and baseball player Joe DiMaggio proved that big diamonds don't always guarantee long marriages - the pair were wed for only nine months (still longer than Kim Kardashian and Kris Humphries, though).
9. Jennifer Aniston

Jennifer Aniston and actor Justin Theroux got married last year in a secret wedding. Justin's love for Jen is clear with this engagement ring, whose value is estimated at over $1 million!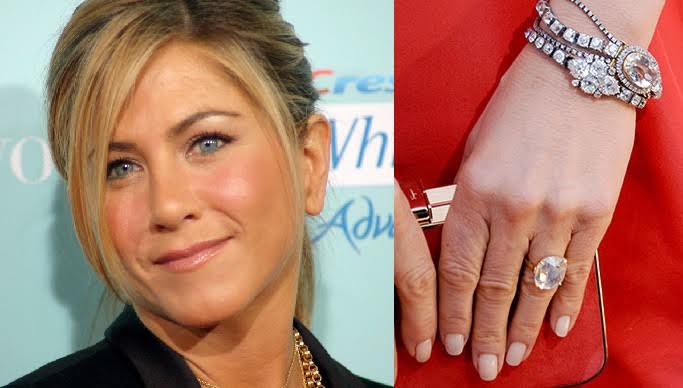 8. Mia Farrow

In the summer of 1966, actress Mia Farrow married crooner Frank Sinatra. Frank gave Mia this 9-carat dazzler. The marriage only lasted two years, which seems long for Holllywood, but in the '60's many people spoke out about a marriage that only lasted two years.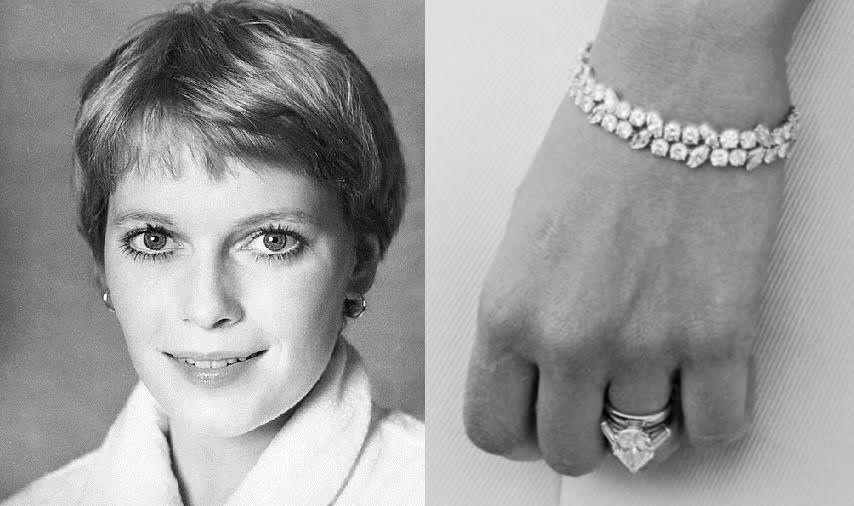 7. Victoria Beckham

Football player and "Sexiest Man Alive" David Beckham proposed to former Spice Girl Victoria with a diamond ring. Victoria actually thought the ring was on the small side and opted for an upgrade in 2002. In the following years, Victoria changed her ring multiple times, from a giant pear shape to a square cut emerald and yellow coloured baguette. She's changed her ring a total of 13 times during her marraige to David.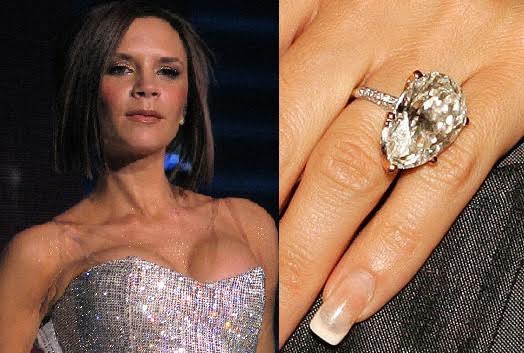 6. Jacqueline Kennedy

On June 24, 1953 John F. Kennedy asked Jackie to marry him with this ring. Despite the tragic end to their marriage, this ring will never lose its impressive stature.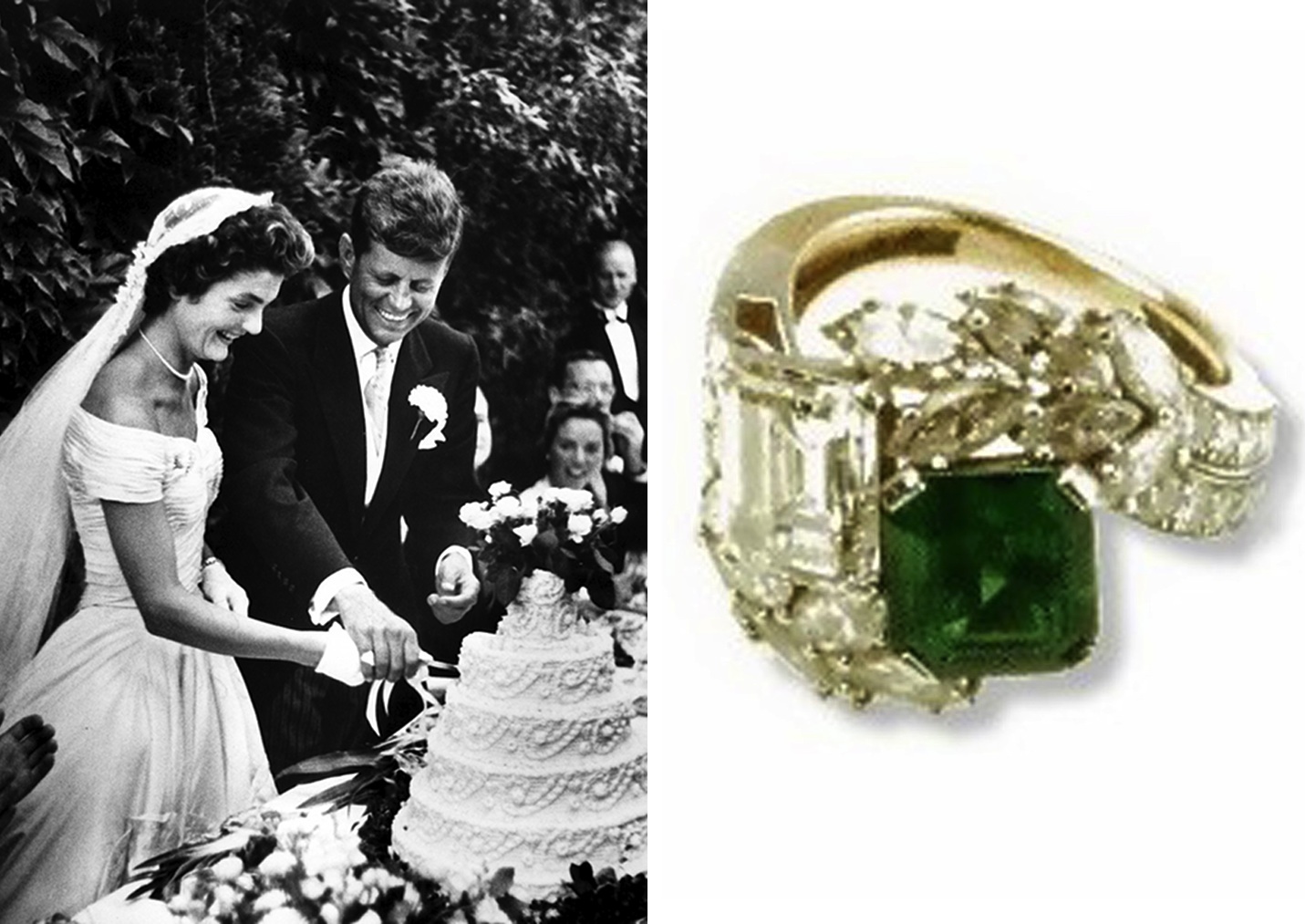 5. Angelina Jolie

The engagement ring worn by one half of the most famous couple in showbiz, "Brangelina," cannot miss this list! The ring took about a year for Brad Pitt and jewellery designer Robert Procop to perfect. Immediately after the engagement, Angelina was often seen without the ring, and it's rumoured that she doesn't like the ring because it's too large and gaudy. We couldn't disagree more!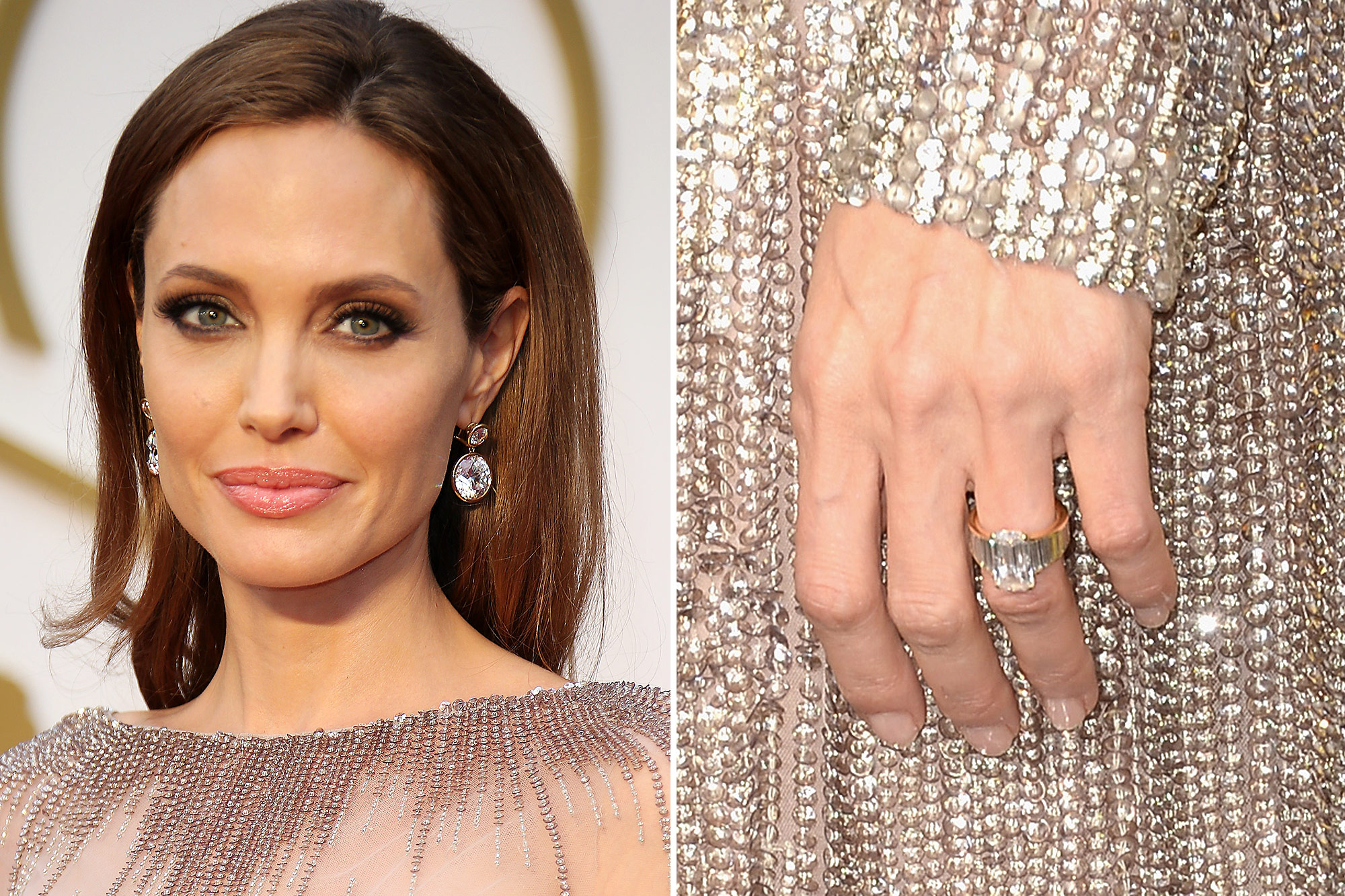 4. Grace Kelly

Prince Rainer of Monaco proposed to actress Grace Kelly in 1955 with a modest diamond ring. But, when he noticed that many actresses of her caliber were boasting much larger rings, he surprised her with a Cartier 10.5-carat emerald cut diamond ring. Happy wife, happy life!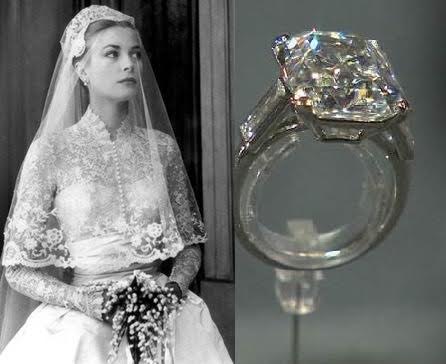 3. Elizabeth Hurley

Australian cricket player Shane Warne gave this 9-carat sapphire ring in 2011 for their engagement. Their engagment ended in 2013, so this stunner never made it down the aisle, but this blue diamond is deserving a top spot.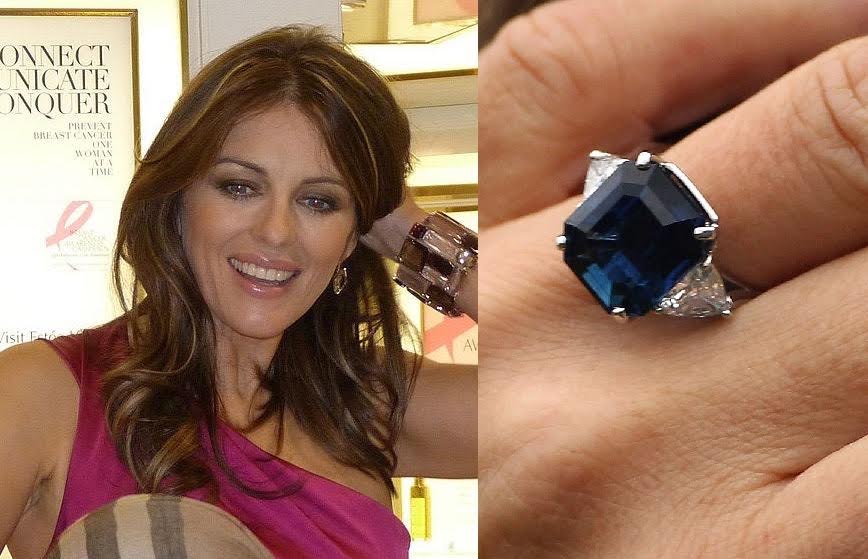 2. Elizabeth Taylor

As Elizabeth Taylor collected men, she collected some magnificent jewellery. Taylor was married a whopping eight times, and when Richard Burton popped the question to her, he gave her a 33-carat (!!!) diamond ring. This 'Krupp diamond' was so unique and gorgeous the name was later changed to the 'Elizabeth Taylor Diamond.'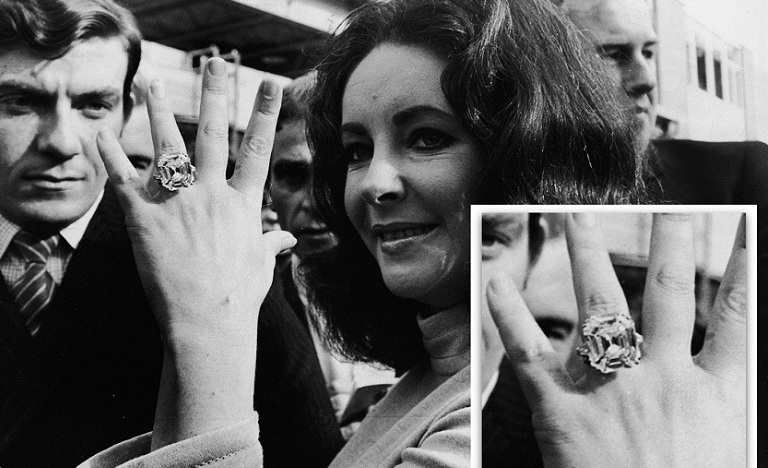 1. Kate Middleton / Diana Spencer

The most famous engagement ring in the world is no doubt the ring Prince Charles gave to Diana Spencer upon their engagment. After her tragic accident, the ring was given to her son William. William chose to honour his mother and offically welcome Kate Middleton into the family history by giving this ring to her for their engagment in 2010.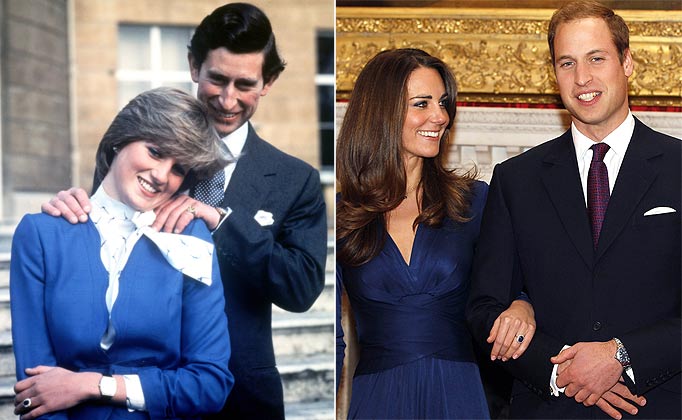 Getting ring envy? Then visit our engagement ring auction or click here to be directed to our high-end jewellery auction to find something special for your someone special.