"The only difference between a madman and me is that I'm not crazy." - It is in these terms the painter describes himself in "Diary of a Genius" published in 1964.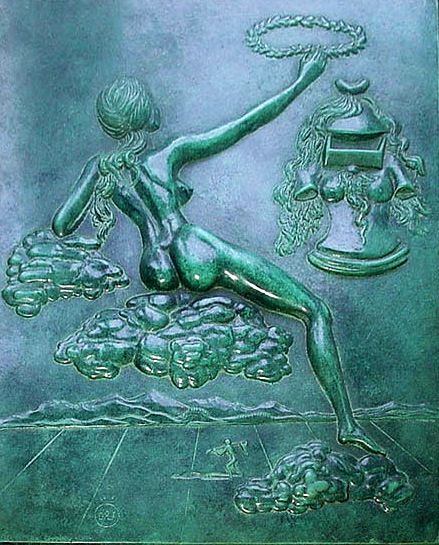 Salvador Dali was one of the best known characters in the world of art in the twentieth century, through his paintings but also through his larger-than-life personality. He was an eccentric painter, a dandy and much more. Some considered him a madman and others a genius, but one thing is certain: he always made an impression.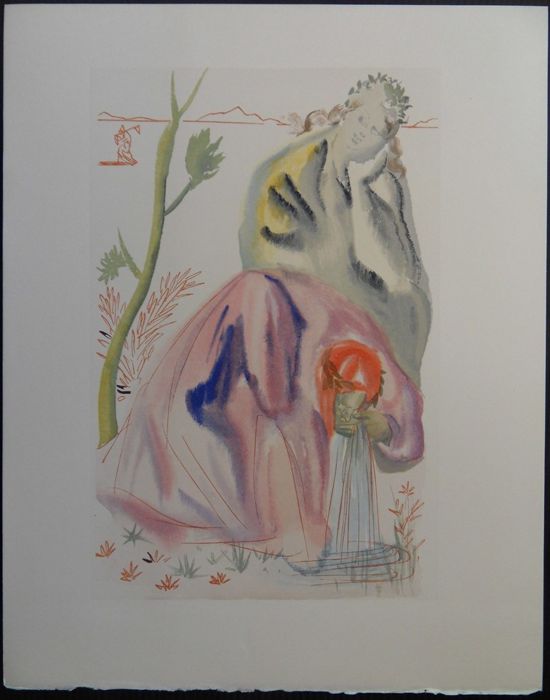 It is easy to fall into a trap when discussing Dali. He was a man of the world, a character who loved to perform and was a shameless show-off. However, his art must stand apart from that and be judged on its own, obvious, merits.
Dali's influences are varied. He was inspired by Impressionism, Cubism and influenced, and was influenced by, Surrealism. He admired artists from Velázquez to Picasso (who he considered a friend and rival). Dali studied at the Royal Academy of Fine Arts of San Fernando before his escapades, and refusal to allow an inspection of his work, resulted in his expulsion in October 1926.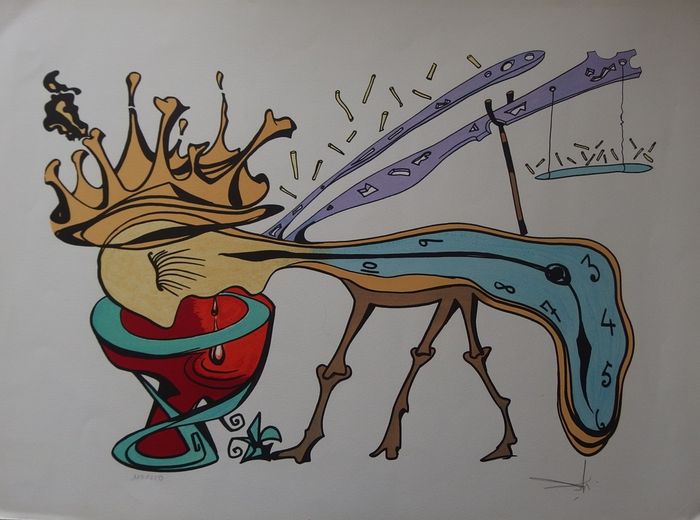 A few years later, Dali met his future wife and eternal muse, Helena, who was at the time married to Paul Eluard. Dali's famous charm, however, soon put an end to that.
Dali's road to fame was not totally without its bumps. He fled from the civil war which engulfed his native Spain and had to adjust to a new life in New York where he eventually gained further recognition. With time his popularity grew so great that Edward James, the godson of King Edward VII became his patron, buying his works between 1935 and 1936.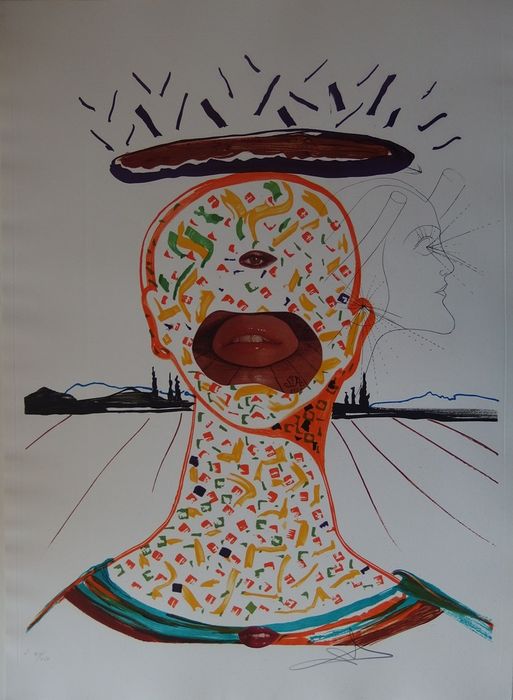 Objets et inventions du futur: Maquillage cyclopéen
Dali was greatly inspired by the surroundings of the USA and WWII - influences in his work range from Coca-Cola to the unheard of power of atomic weapons and everything in-between during one of the world's most tumultuous times.
Virtuoso? Eccentric? Dandy? Madman? Genius? These are all words that could be used to describe Dali, but none quite do the man justice. In the end, perhaps it is best to judge a man with such a colourful background by the most tangible aspect of his legacy - his groundbreaking work.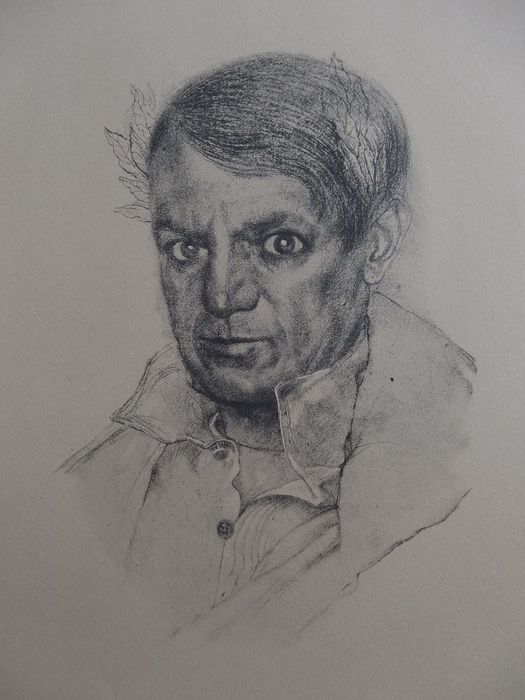 Moi aussi j'ai connu l'empereur Picasso
Form your own opinions on one of the art world's greatest characters by looking through our exclusive Salvador Dali auction, ending June 11th, here: http://bit.ly/21anmk0