For millions of people Barbie is more than just a toy, she's a part of their childhood. You might not think there is too much to know about this famous blonde doll, however, dig a little deeper and you'll discover her secrets...
Did you know for example that Barbie is not even Barbie's real name, it's simply a nickname. Barbie derives from her full name: Barbara Roberts Milli. The same goes for Ken whose first name is Kenneth. Further to this, Barbie and Ken are named after their creator's real children (this perhaps makes them all brothers and sisters). Barbie looks particularly good for a 57 year old and in fact has got even fitter with age, perhaps she took up yoga or gymnastics as her waist has got so much more flexible than the originals that the newest Barbies can even do karate!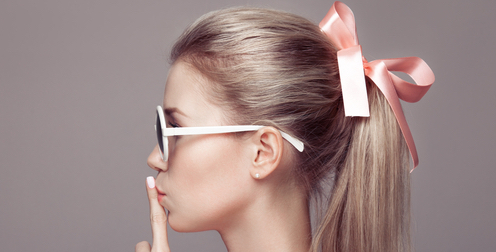 What's Barbie's favourite colour? Did you guess pink? Well, it was not always

so. The first range of Barbies were not particularly colourful, starting off with a simple striped black and white swimsuit as these were easier to produce.
While Barbie is often seen with her man at her side she's stil an independent woman - Ken lives with her in her pink house and drives around in her pink car. This must have lead to some problems as not many people know the two separated back in 2004. Fear not, however, they got back together on Valentines day in 2011 and have put their differences aside since then. However the two have never officially been married which fits well with Barbie's busy lifestyle.
Barbie is particularly busy because of all those jobs she's got to keep tied down - and they're by no means straightforward jobs either. Astronaut, doctor, journalist, racing driver and over 140 other professions have been undertaken by Barbie in the past 57 years. Now that's an impressive CV.
Discover more about Barbie in our special auction here.