It's an image recognizable throughout the world, one which transformed its subject into a figurehead of political activism and protest worldwide. It's adorned and inspired countless pieces of art and can be found everywhere from musical albums to t-shirts to street art. But how did this image come to mean so much to so many, and who was the man behind the camera? As we have a rare signed and numbered original print of Guerrillero Heroico up for auction this week we decided to take a look a the story behind the image.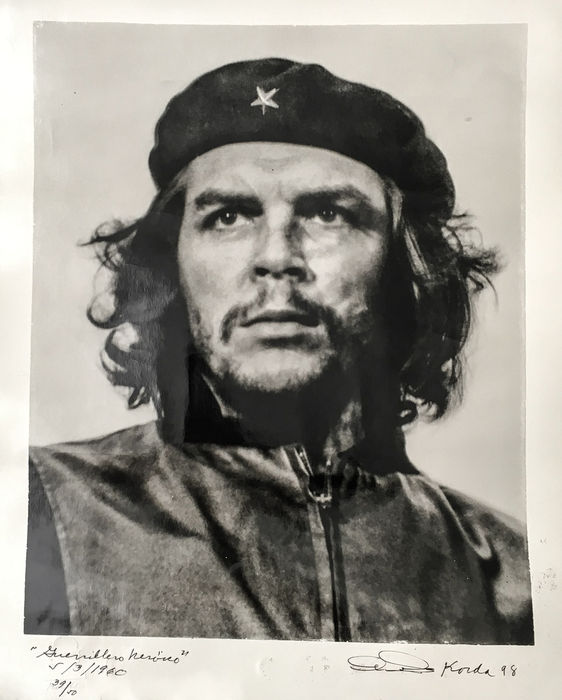 Guillero Heroico Signed Print on Catawiki

The photograph was captured on march 5th, 1960, in Havana, Cuba. Che Guevara was attending a memorial service at the time for victoms of a large explosioon on a freighter carrying munitions into Havana's harbour, others in attendance include Fidel Castro and the radical French academics Jean Paul Satre and Simone de Beauvoir. The shot was entirely candid and utterly unplanned by either the photographer or Guevara. The photographer, Alberto Korda, was a fellow revolutionary and Fidel Castro's perosnal, although not official, photographer. Alberto Korda's son, and the seller of the photograph on Catawiki this week, Dante Korda says of the image: "My father preserved this photo as a amemory of the spontaneous reaction of a man in a circumstantial conflict, "Che is angry he feels indignant butat the same time he shows confidence and courage"".
His anti-capitalist sentiments meant that Korda never sought to personally profit from the image, which has lead to its ubiquity across so many forms of media. The Victoria and Albert Museum in London have suggested it is the most reproduced image in the world - something that would not have been possible if not for Korda's willingness to allow it. it was not until around 7 years after the orginal photo was snapped that its proliferation truly began. Student and revolutionary protesters across Europe began to reproduce the image in the late sixties, leading to Irish artist Jim Fitzpatrick restyling it into another, almost equally iconic, symbol.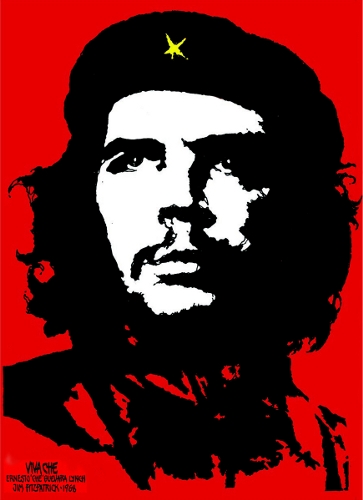 Jim Fitzpatrick's 1968 Stylized Repurposing of Guillerro Heroico
Very few photographs become such important historical symbols and arguably none are as recognizable as Guerrillero Heroico It may have been reporduced millions of times but the chance to own a print taken from the original negative, signed and numbered by the late photographer, is anything but usual.
See our regular photography auction here for more snapshots of history.