The romantic opulence of the Indian Mughal Empire is exemplified in all it's glory in the shape of this rare and graceful gold necklace, encrusted with emeralds, diamonds, and enamelled decorative motifs. In the time of its creation in the late 1700s Mughal power was reaching its final few decades before the British Raj took up command, and so this necklace symbolises a culmination of the arts spanning 300 years in India, from the early 1500s to 1857. The cool thing? Well, it's up for auction now!
Famed for embracing many different cultures and religions under one realm (and the building of the celebrated Taj Mahal), the Mughal Empire and this necklace in response is influenced by Mongolian, Turkish, Indian, and the Persian arts. All of which naturally come together in this one exquisite and important piece of historical jewellery, revealing the fascinating ways in which the Empire's diverse cultures translated into royal creative expressions. To own this necklace is to own a final drop in the ocean that made up Mughal India and it's beautiful enduring legacy. Our jewellery auctioneers estimated this rare item around 20.000 euro.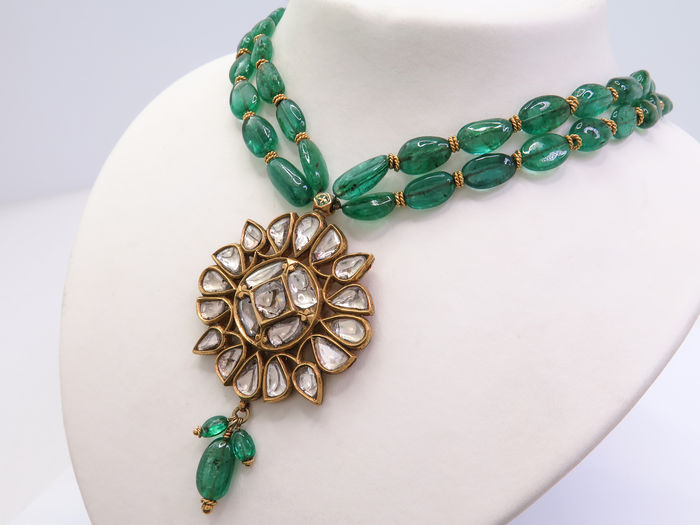 You have until Friday April 7 to place your bids on this magnificent piece of jewellery. For other hidden jewellery treasures, please visit our many jewellery auctions.