It's like winning the lottery, but maybe even a little more exciting. Ten years ago during the German World Cup of 2006, a company called Unibet held a competition. Suspended in a block of ice was a football, but not any ordinary football. No, this football was the same shape and size as a regular ball but was made of 14 carat gold, and was worth over £50,000. The competitors had to guess how long it would take, in seconds, for the ball to drop from the ice. How long did it take? Find out below.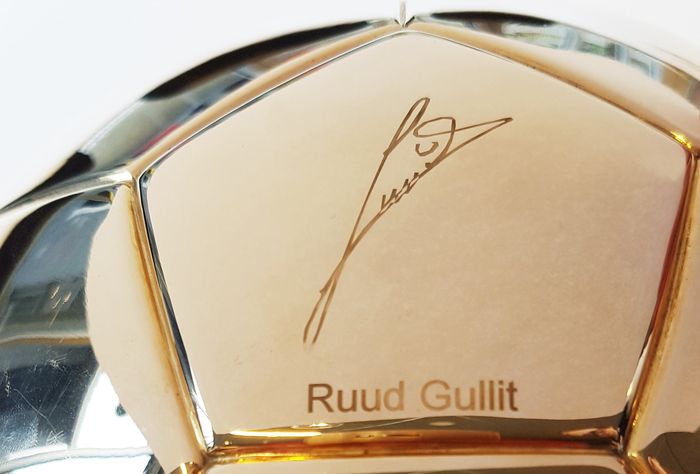 In total, 40,000 football fans participated in the contest and the golden ball eventually dropped after 663,546 seconds. The Dutch winner had guessed 663,541 seconds - just 5 away from the exact time the ball dropped - incredibly lucky. Even more lucky; the rising price and value of gold - and so we now see this fantastic colletor's item, and investment opportunity, up for auction on Catawiki.

According to auctioneer Marc Jans, our sports memorabilia expert at Catawiki, it is something very special. "The golden ball is already a very unique object, but it is also engraved with the signatures of famous players such as Ruud Gullit and the Brazillian Romario. These signatures are initially drawn on by the players themselves and are then professionally engraved into the gold." This one-of-a-kind football is now expected to fetch between £75,000 - £105,000 at auction.
The auction is now live and will be running until Friday July 8th.