Straddling the boundary between art and vandalism, professionalism and criminality, the world of street art is often shrouded in secrecy. The identity of the world's biggest street art star, Banksy, has always remained something of a mystery despite various attempts to identify the man (or woman) behind the paint. Perhaps even more confounding than Banksy himself is Thierry Guetta A.K.A Mr Brainwash, the star of Banksy's Oscar-nominated 2010 documentary Exit Through the Gift Shop. We have paintings by Mr Brainwash in our auctions quite regularly, but just who is this mystery man?
Mr Brainwash - Andy Warhol on Catawiki
After Banksy released Exit Through the Gift Shop people immediately began speculating about its authenticity. Thierry Guetta seemed a little too bizarre, artists are often eccentric but this Frenchman took it to another level. In the film he is shown failing to put up a poster, getting pushed around in a wheelbarrow after breaking his foot and splashing paint around at random while obsessively filming everything. Multiple publications, including the Times, speculated that Guetta was just an actor hired by Banksy, that his work looked like Banksy trying to imitate himself and that perhaps the elusive street artist was pulling the ultimate prank.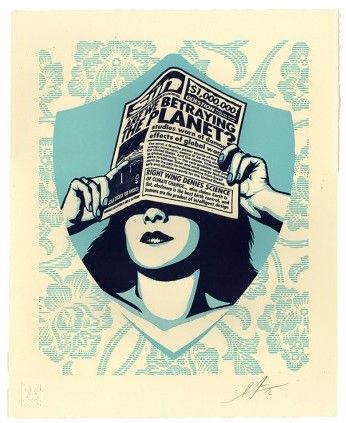 Banksy however has always maintained Mr Brainwash's authenticity and has received support from co-star of Exit Through the Gift Shop and the artist behind the Obey brand and Obama's 2008 'Hope' posters, Shep Fairey. Perhaps after all Thierry Guetta and Mr. Brainwash are real. He continues to work and has had pieces on exhibition at many high-profile venues including The Saatchi Gallery in 2013, with little or no mention of Banksy. However, Banksy's influence will always be there, behind the scenes, and as Guetta himself once said "In the end I became [Banksy's] biggest work of art.".