There we grow again! Here's the story of Catawiki, which started out with two people, but currently hiring 100 persons quarterly! Read how we became the fastest growing company in Europe and how to become part of it.
How it all started...
On a day like any other in 2008, René Schoenmakers was trying to find to keep track of his collection of comic books. The catalogues and lists that he used were often outdated and it was hard to keep an overview. He tried finding something online that would make it easier, but couldn't find anything to suit his goal. That's when he decided to create it himself. René shared his idea with Marco Jansen, who got on board very quickly. Together they would become the founders of Catawiki: a shared online catalogue where collectors could interact with each other and keep track of their collections. Catawiki was born!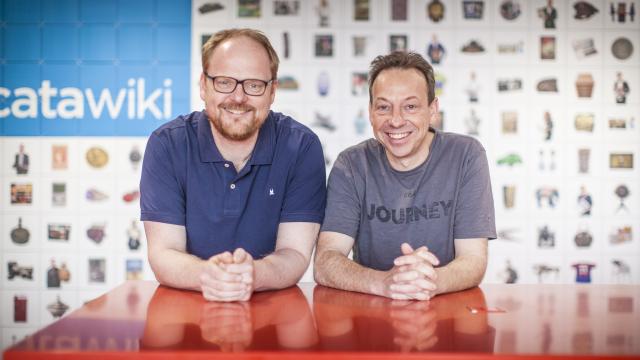 Marco Jansen & René Schoenmakers: the founders of Catawiki
From catalogue to auction platform
The catalogue was a hit among collectors with two thousand unique visitors per day after only two months, but it did not really have a scalable business model yet. Profits were made on a commission base. Although the internet had made collecting comics a lot easier, there were still problems. You would have to search for hours and hours for that one special item. It was like looking for a needle in a haystack to find something you liked. The world needed a website that would filter all of the worthless junk, so that only a selection of special things would remain.
That's why in 2011 the online auction platform was launched. There was enough of a community to back the idea and it would make the business model more scalable. It started all with one comic book auction, later on a wider range of auctions was launched for people who weren't necessarily collectors but who did appreciate items that were just a little bit more special than the stuff you can buy in your average store. It was (and still is) a big hit!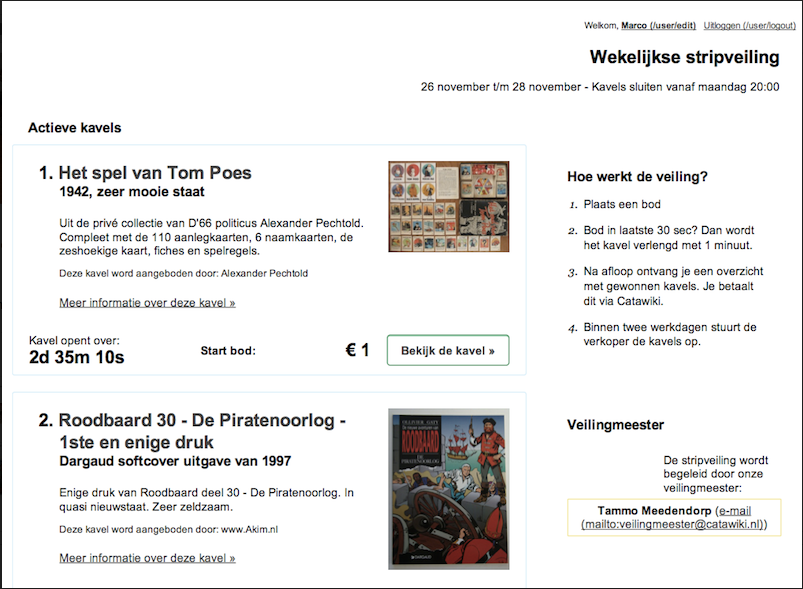 The first auction ever, which was only for The Netherlands
Time to scale up!
Three years after the online auction platform was launched, Catawiki hit an incredible milestone by hiring the 100th employee! After that, the growth of Catawiki skyrocketed even more. In 2015 Catawiki was the company to top the Deloitte Technology Fast 500, which means it was the fastest growing technology company in Europe, the Middle East and Africa with a growth percentage of 45080%. No surprise then, that a year later the 500th employee was hired!
To keep up with the growth of the company, there is an objective to recruit 100 employees this quarter! We're constantly
looking
for the best people to expand our team and improve our platform.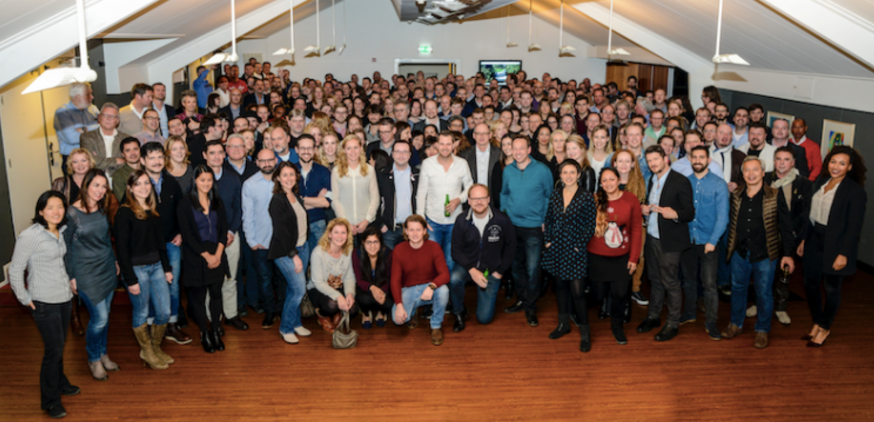 Christmas 2015
How to be a Catawikian
Do you have what it takes to be a Catawikian? A Catawikian is inspired and motivated. Even though we can safely say that Catawiki is past the start-up stage, the mentality is still there! This means that the work environment is driven by innovation: fast and intense, with a clear purpose and mission. It is an environment with a strong team spirit where people utilise their talents to bring an idea to life, to create opportunities to shape our future. But it's not all work and no play! Our company events committee organises monthly drinks, pub quizzes, sports activities and many other things! Milestones and successes have to be celebrated!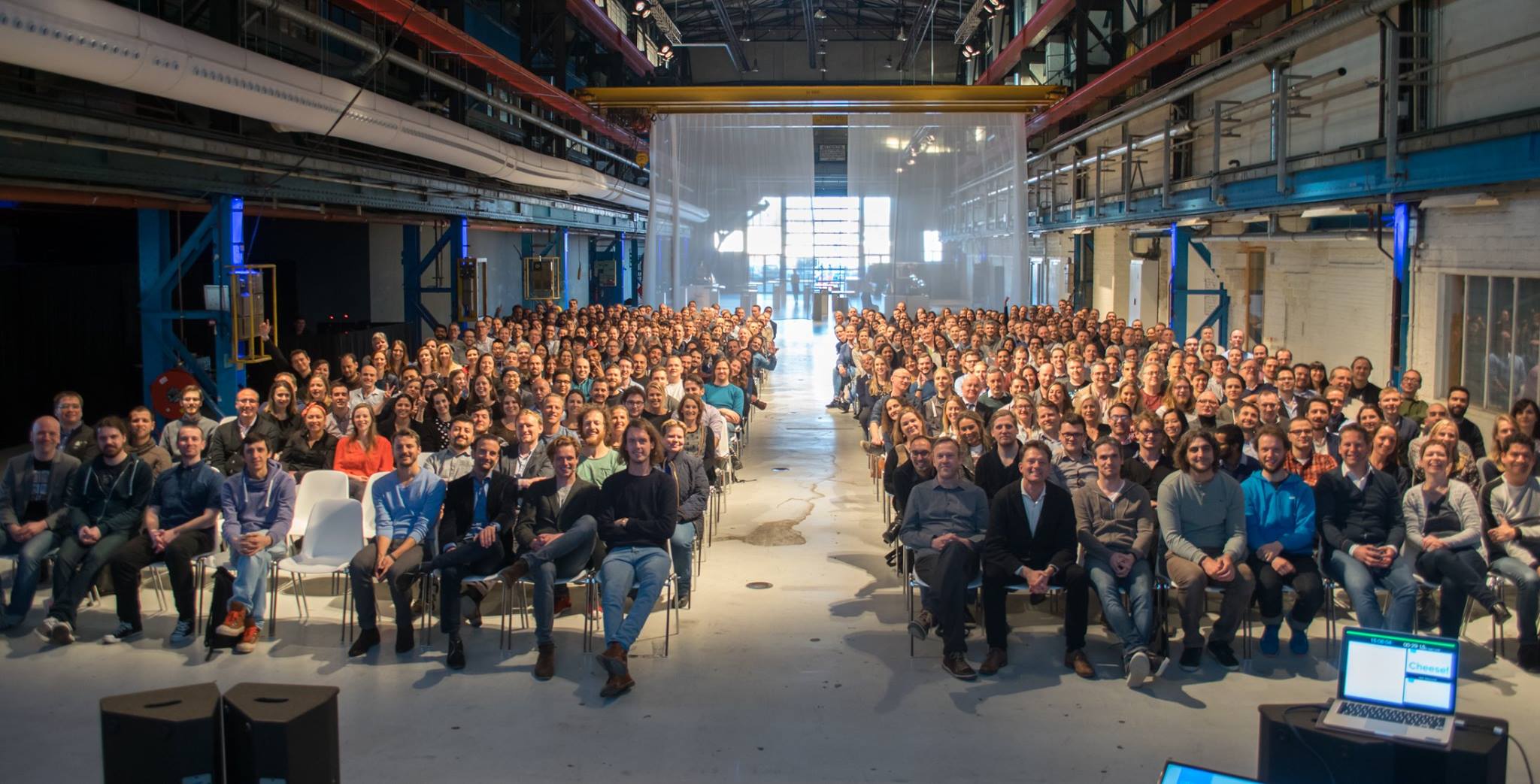 Christmas 2016

Do you want to become a Catawikian and work for the fastest growing online auction house in Europe? Then check out our current vacancies and maybe you will be part of our Christmas photo of 2017!