Elvis Presley changed pop music forever, his unique style opened the door for countless acts after him, including The Rolling Stones and The Beatles. However there was a lot more to the King than simply swinging his hips in his blue suede shoes.
It's almost a surprise that Elvis ever got into music. As a kid the King reportedly asked for a rifle or a bike for his birthday, but his mama opted to get him a guitar instead. Following this, after discovering his musical talents he applied to join a gospel group called The Songfellows, in 1954, but was denied. However, Elvis didn't have to deal with rejection for long - that same year a local DJ played Elvis' version of That's All Right 13 times in a single day and within two years he was a national star!
After achieving fame and fortune Elvis turned his sights on another career - law enforcement. When meeting with United States President Richard Nixon, Elvis, a collector of police badges, stated his commitment to protecting The United States and asked for a special agent's badge from The Bureau of Narcotics and Dangerous Drugs. Nixon agreed and Elvis received the badge over lunch. Considering he was also a black-belt in karate, perhaps the King would have made for an effective special agent!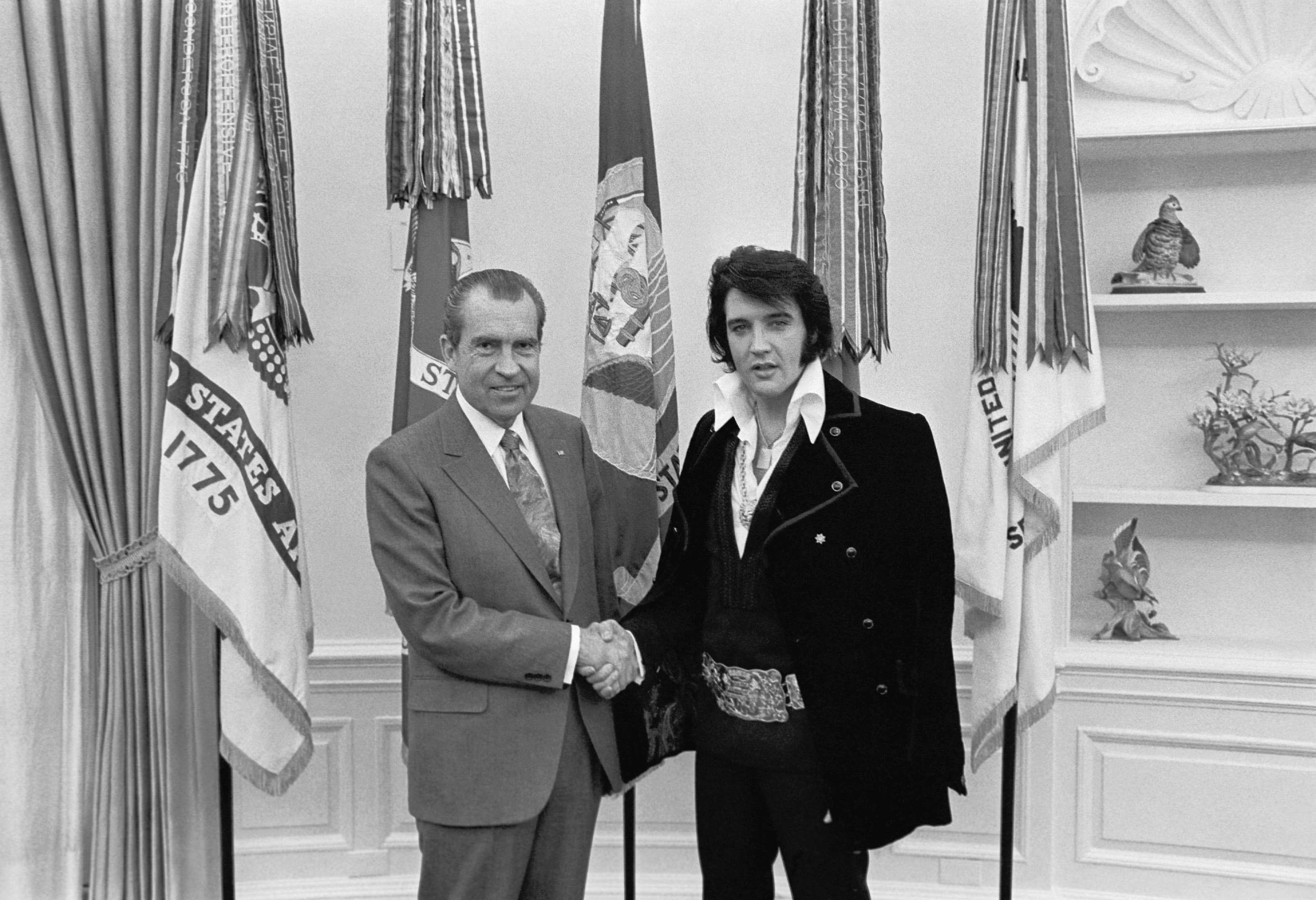 Nixon and Presley in the Oval Office on December 21, 1970
Fans of the King should shake on over to our special Elvis Presley themed auction below.