To coincide with the Rio 2016 Summer Olympics, Catawiki have launched a huge auction of Olympic sporting memorabilia. There are one hundred hand-picked items related to the Olympic games from the past one hundred years. It's an eclectic and globe-spanning selection, but we've picked out our favourites to whet your appetite.
Usain Bolt's Spike
He's the fastest man on the planet and he's looking to make history again at Rio 2016. Usain Bolt is an athlete who will go down in the history books, and we have a piece of that history up for auction. This spike was signed by Bolt after he won gold at the Beijing 2015 World Championships. The spike itself is particularly special as it was the trainer Usain Bolt raced and won in and is also a custom designed Puma shoe made only for Bolt which is usually unavailable to the public. If you're looking for a pair we have a second framed Usain Bolt signed shoe also up for auction!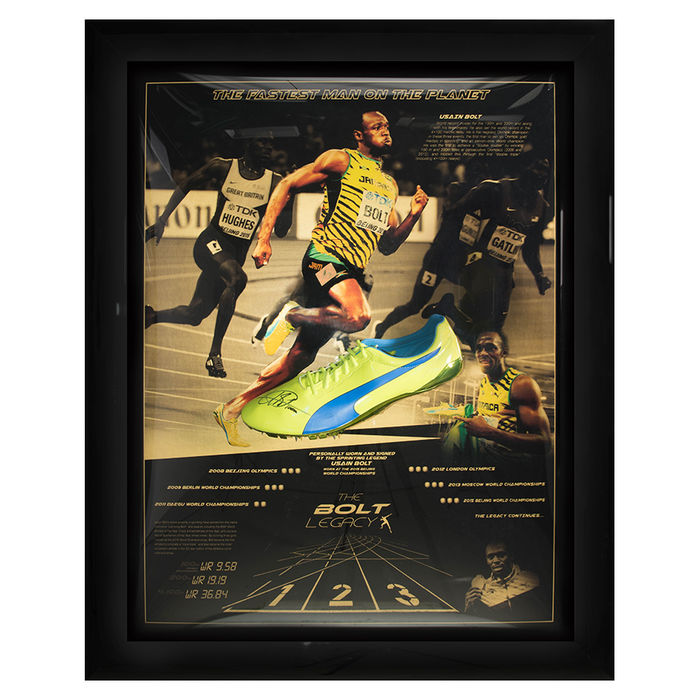 Usain Bolt's Signed Medal Winning Shoe
Olympic Torch from Rome 1960
The Olympic Torch relay is a fantastic tradition of the Olympic games. The flame is carried from Olympia, the site of the ancient Olympic games across the world to the host country, where it usually tours the country for a few months before lighting the flame in the Olympic arena. It is of utmost importance that the flame originated in Olympia and so spare flames, also carried from Greece, have to be kept under lock and key in case the torch is extinguished. The closer the flame gets to the arena the greater the honour to carry it and we have the penultimate torch from the Rome 1960 Olympics up for auction. It's in flawless condition and is a wonderful traditional design.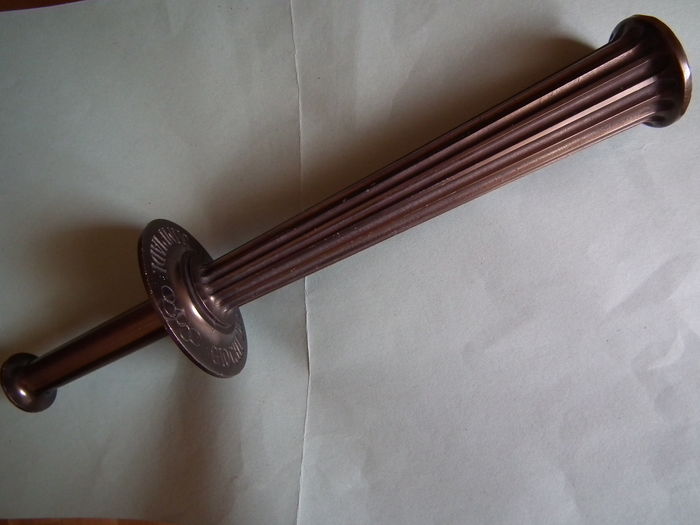 Olympic Posters
If you have ever watched one of the Olympic opening ceremonies you know that there is more to the Olympics than only the sports. The Olympics are also a great celebration of artistic and cultural performance with each host country celebrating their traditions. One of the best reflections of the cultural and political climate of an Olympic games is found in the posters. These pieces of art are fascinating pieces of history that will also look great on any wall.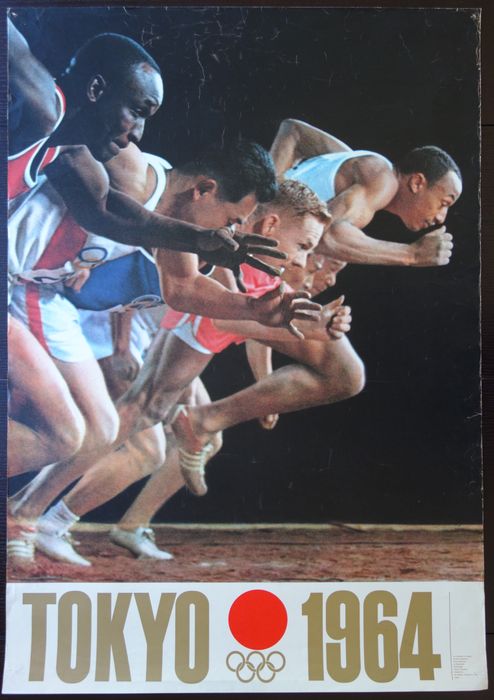 1964 Olympic Games Tokyo Poster
Chris Hoy Framed Display
Sir Christopher Hoy is the most successful British Olympian of all time with a total of six gold medals and one silver. The cyclist was reportedly inspired to cycle as a child by the famous scene in E.T the Extra Terrestrial. Since those early days Hoy has gone on to transform the sport and inspire a generation of British cyclists. We have a beautiful display commemorating Hoy's contribution to the sport and signed by the Olympian himself.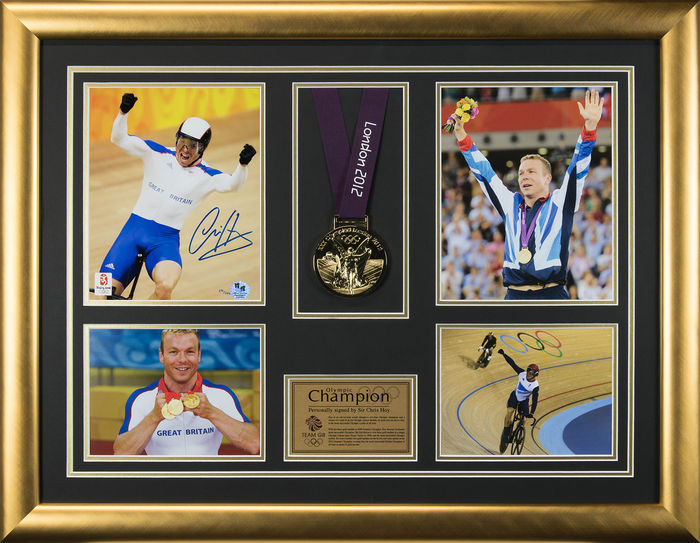 Chris Hoy signed London 2012 display
See more unique pieces of Olympic history in our full auction below!