In collaboration with Tim Plumbe - Comics Expert
Comic fans can appreciate that as Marvel themselves have a hand in the new film 'Spider-man: Homecoming', weaving it into the Marvel Cinematic Universe, it will surely stay true to the tone of the successful franchise. Almost everyone, even those who have never picked up a comic book in their lives, can tell you that Spider-man got his powers from being bit by a radioactive spider. So why retell the same tale? Let's have a look at ten lesser known facts about Spider-man that every comic fan should already know. Put your knowledge to the test and see how many you already knew.
10. Spider-man is Hyphenated
This was done purposefully by Stan Lee to avoid any confusion with DC's Superman who was also popular at the time.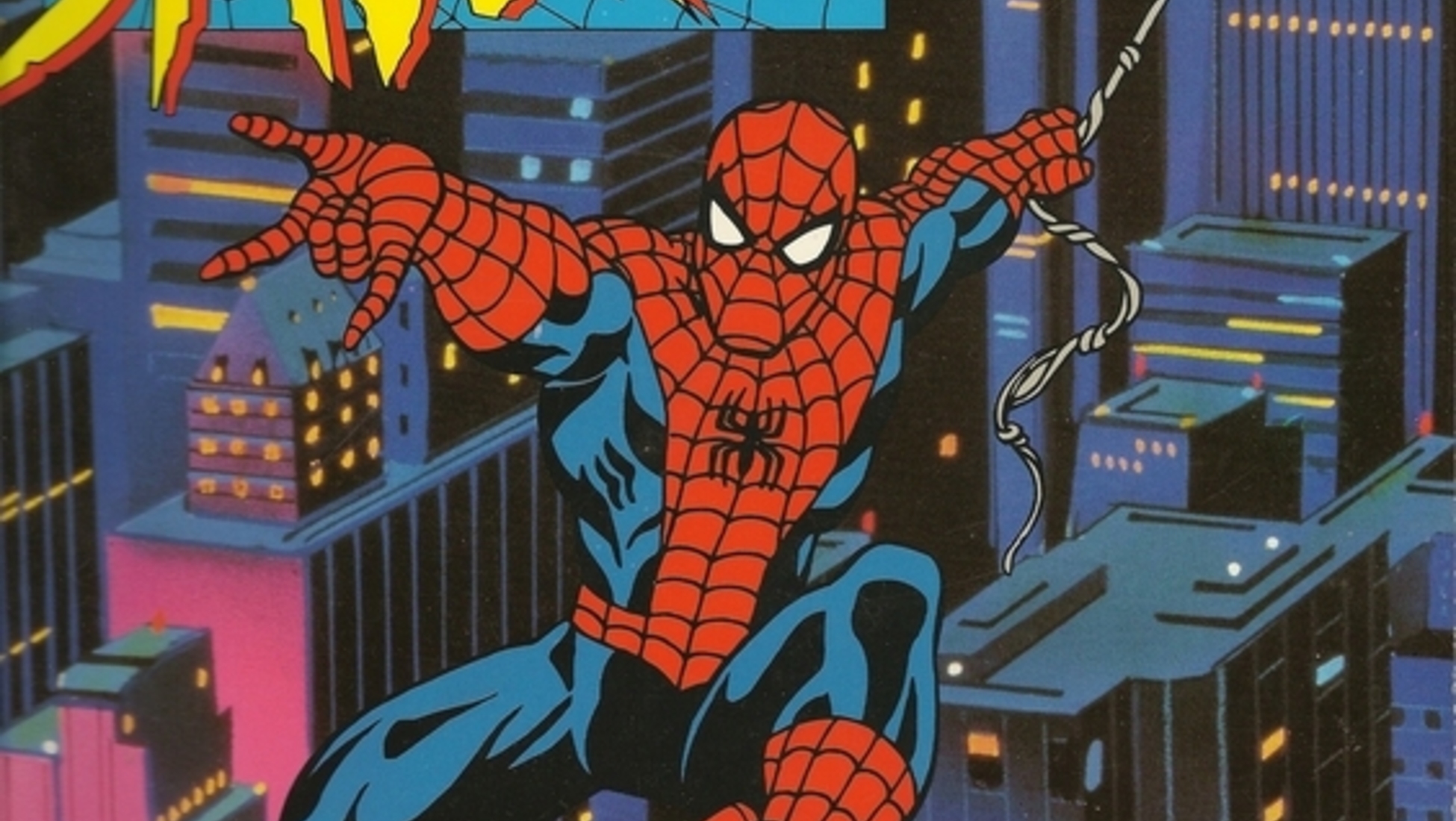 9. Became a Superhero in his Youth
While many young wards are cast as sidekicks, Spider-man is the first teenager to be a superhero in his own right instead of a sidekick.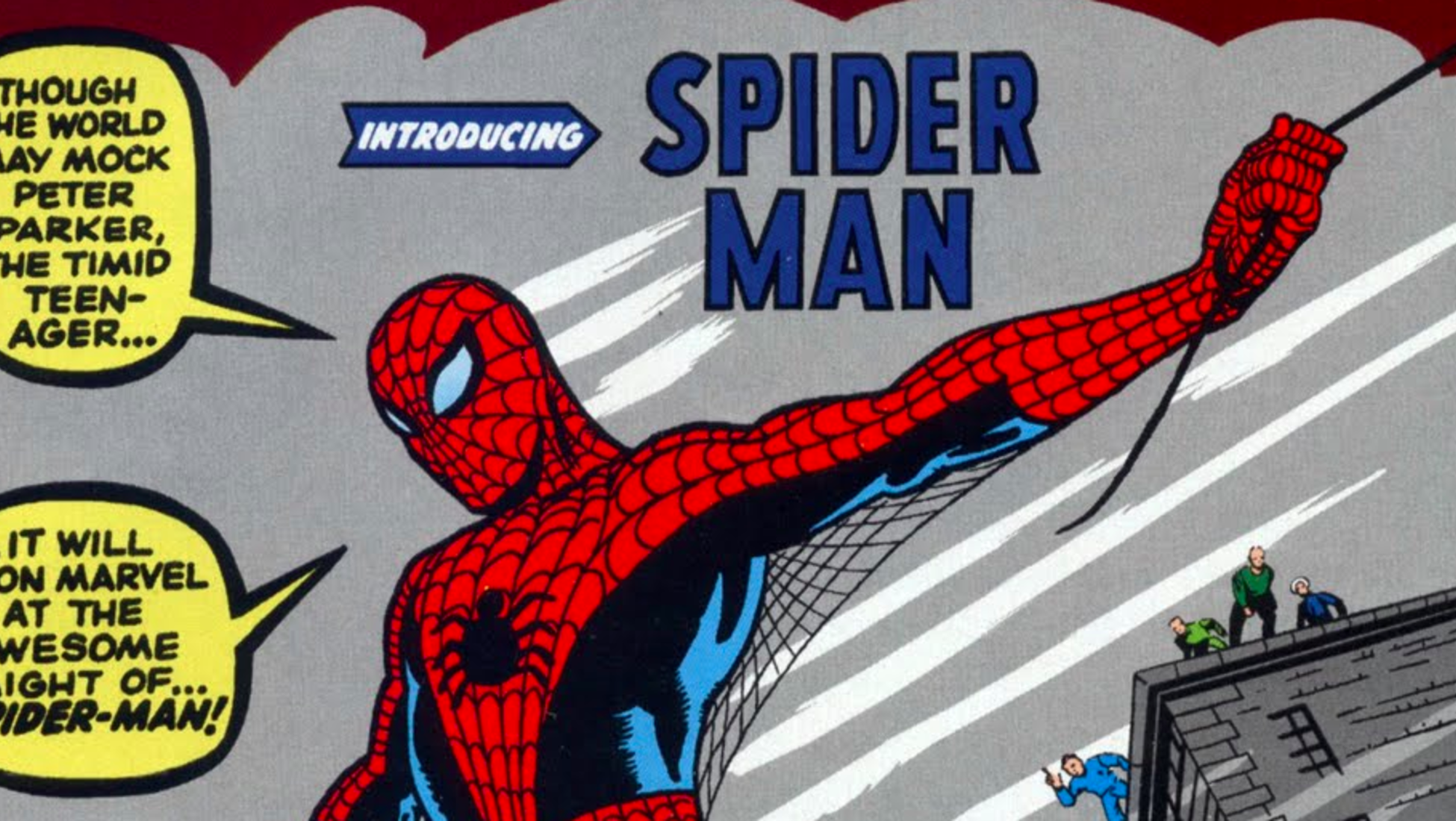 Image Source: comicbook.com
8. Spider-man is a Ladies' Man
Your friendly neighbourhood superhero sure is popular with the ladies. Unlike the films, the comics portray his first love interest as Betty Brand, Daily Planet secretary, and Liz Allen, a fellow classmate. It wasn't actually until college when met Mary Jane or Gwen Stacy.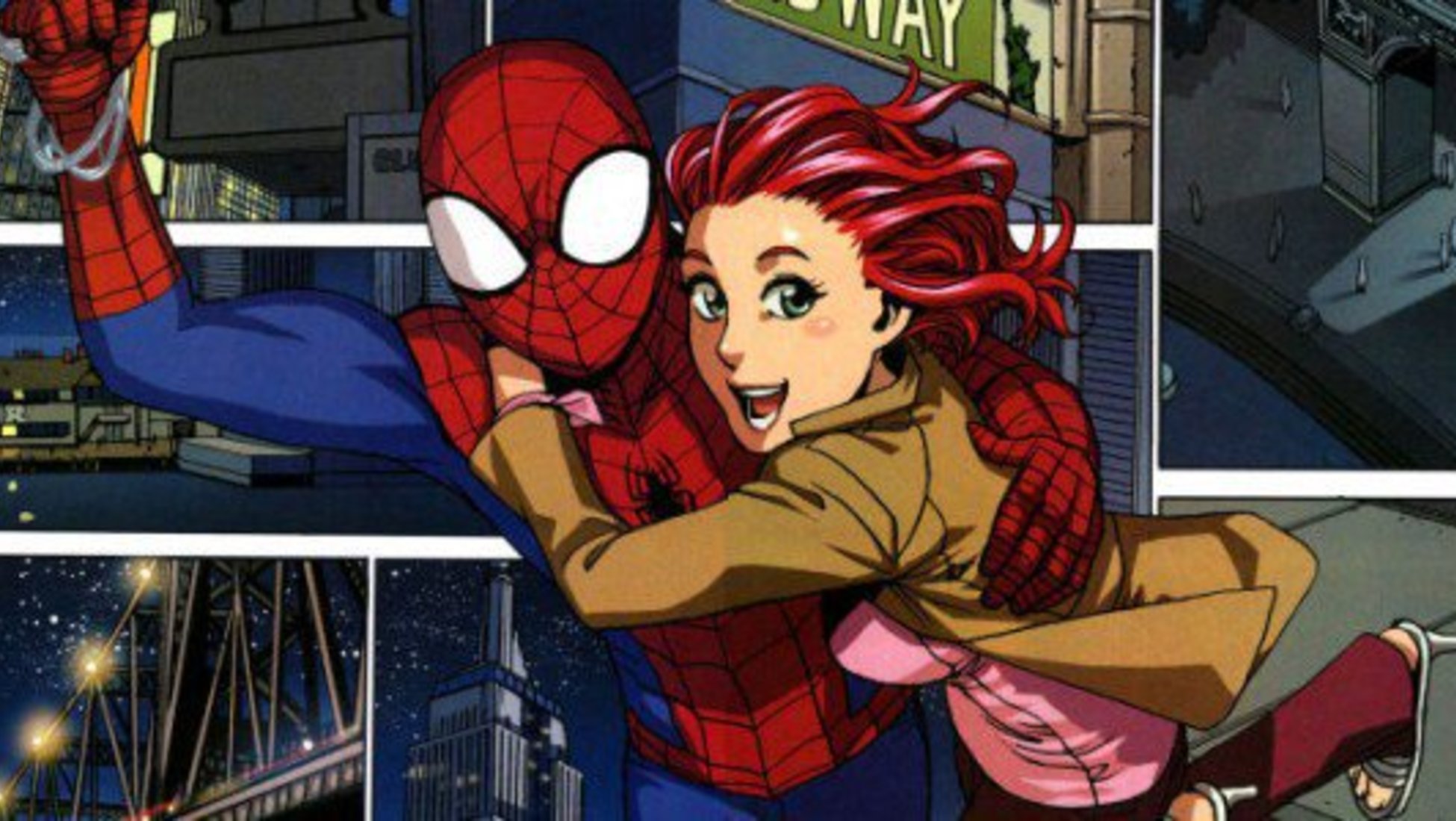 Image Source: slashfilm.com
7. Victim of a PSA
Public service announcements in the form of comics isn't unheard of, and it certainly creates some memorable storylines. One of the strangest was Spider-man's PSA aimed at preventing teenage pregnancy. With his own checkered love life, he doesn't quite seem like the best advocate for abstinence, however he does save the world from an alien villain named The Prodigy whose evil plot is to trick teenagers into having babies which he can then steal and take back to his home world. Strange, but true.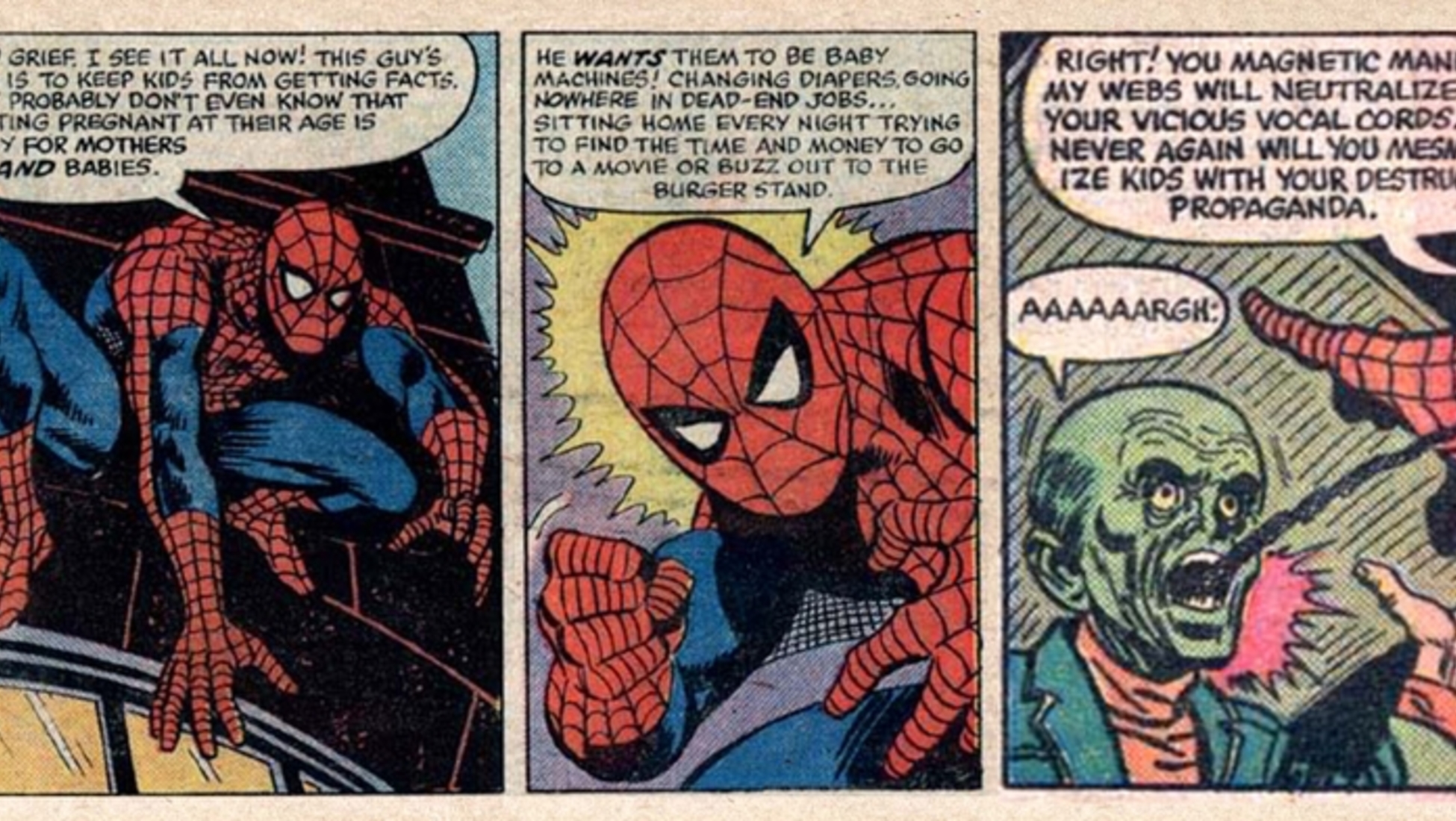 Image Source: screenrant.com
6. Fan Favourite Villain was Conceived by a Fan... or Was He?
Speaking of Spider-man villains, of which there are many, the original creators of the comics, Stan Lee and Steve Ditko, didn't have a hand in each and every one of them. Ditko wasn't involved in the creation of Rhino, and neither Ditko or Lee came up with Morbius. The favourite villain however, Venom, was conceived by a fan, or so they say. According to our expert however, it was merely the original concept for a new black costume that was then developed after failed attempts at scripting by fan Randy Schueller.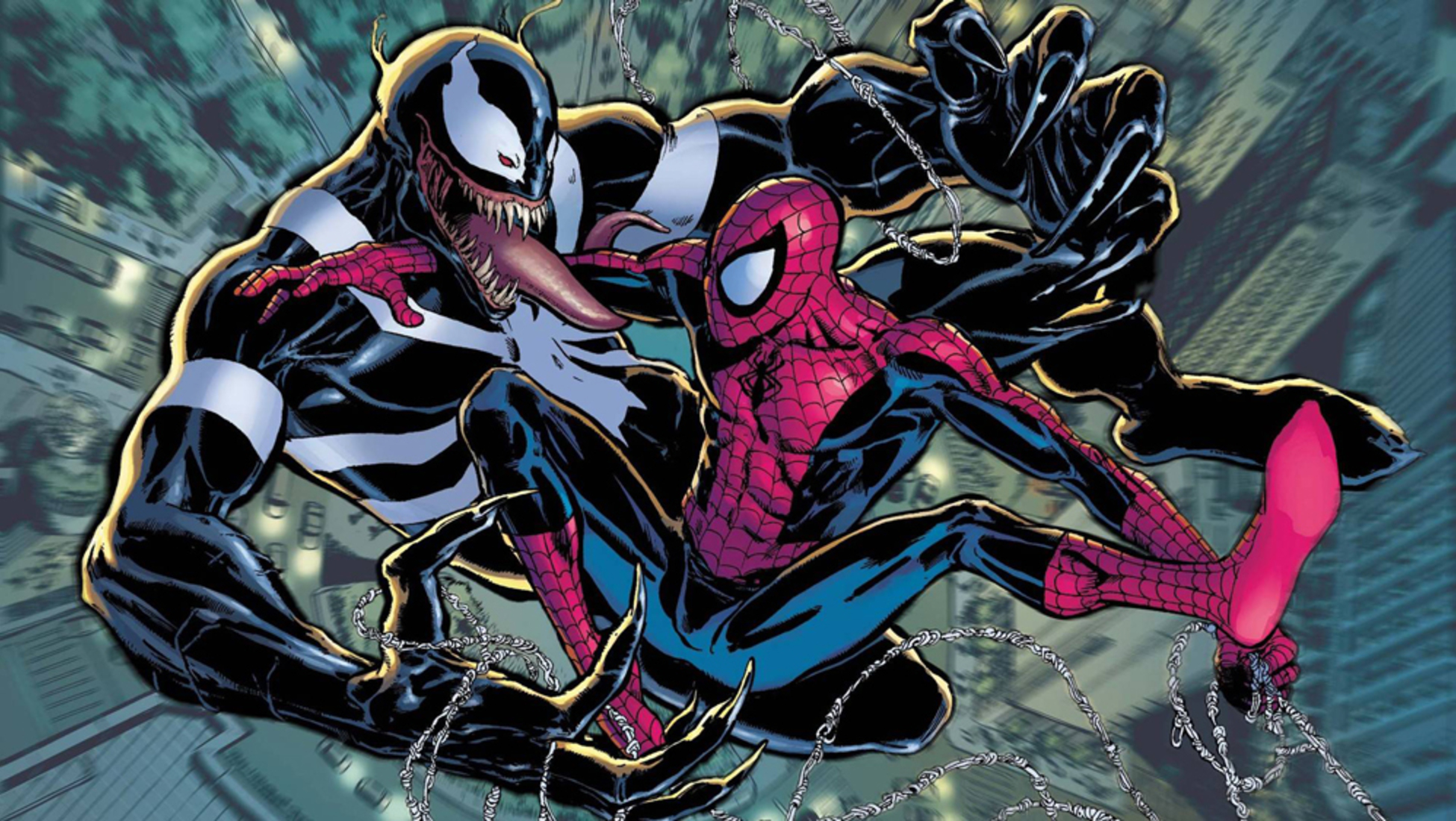 Image Source: variety.com
5. Victim of Censorship
Poor Spider-man was also the victim of some pretty heavy censorship. The Comic Authority Code began censoring comics in the early 70s as they felt the use of drugs, violence and adult themes was getting out of hand and comics were no longer suitable for children. The Amazing Spider-Man Vol 1. #96 made use of quite a heavy drugs theme even though Stan Lee insisted that it showed the negative effects of drug addiction and therefore had a strong moral message. The two parties disagreed and the comic was published without approval by CAC. It was well received by fans.
'Spider-man: The Animated Series' was also censored heavily by Fox who severely cut down the amount of violence; there were only 3 punches thrown over the course of the entire season. Additionally they weren't allowed to 'kill' anybody, so villains were out to 'destroy' characters and often they would be sent off to alternate dimensions rather than the grave.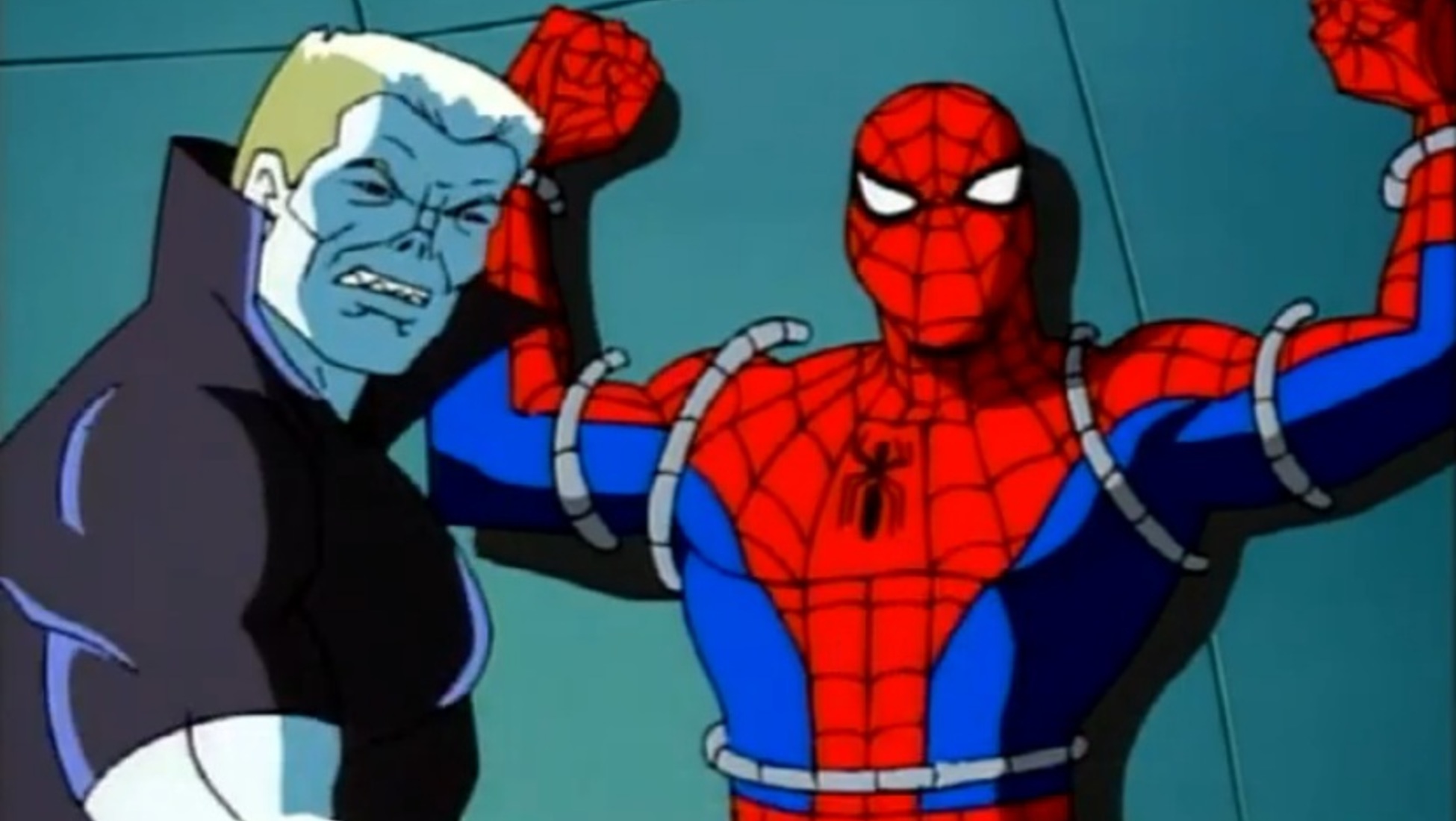 Image Source: marvel.wikia.com
4. He Moves in Mysterious Ways
Spider-man has some truly unique super abilities. One often overlooked power is his super strength which allows him to multiply his strength by 10. He can also shoot several different types of webs, which are not organic, but rather a device of his own invention. They only last for about an hour before disappearing. He also possesses Spider sense which allows him to detect danger and even recognise concealed identities.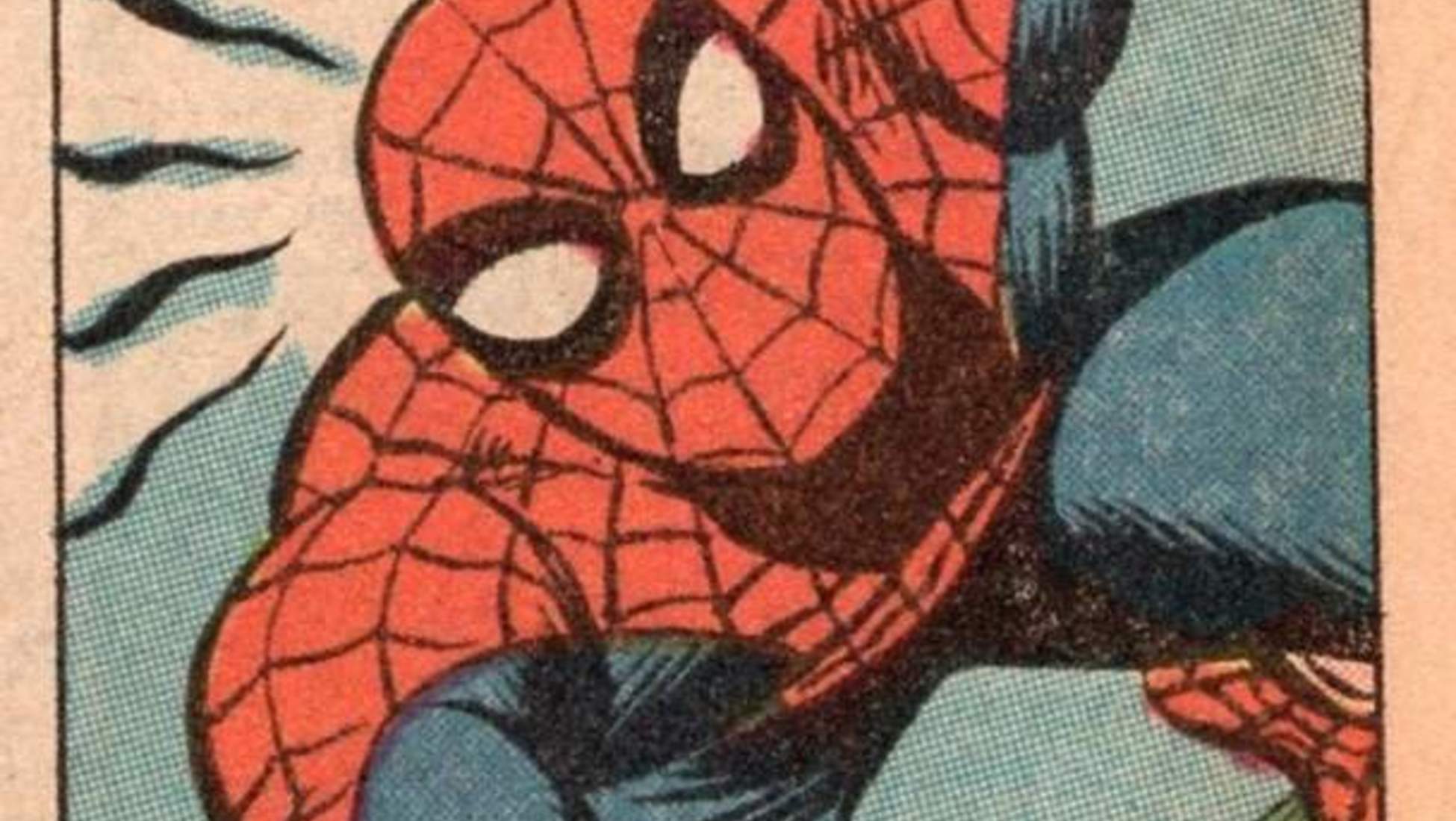 Image Source: aminoapps.com
3. The Story of His Parents is Classified
Nobody's quite sure what happened to Peter Parker's parents, although it was revealed that they were both S.H.I.E.L.D. agents who were involved with rescuing Wolverine. Little more information is given by Marvel, which feels fitting as it may very well be a highly guarded secret.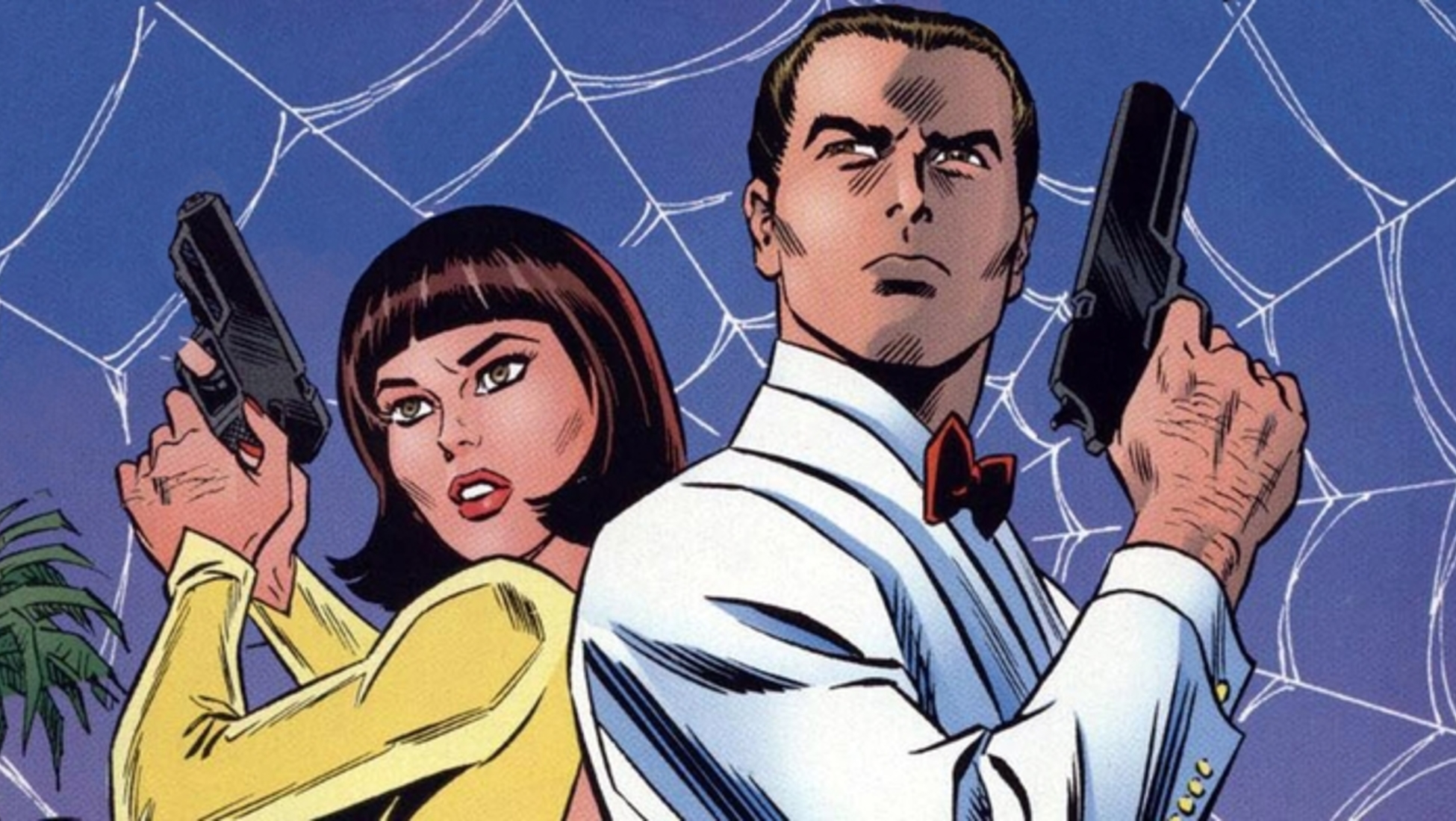 Image Source: screenrant.com
2. Michael Jackson Tried to Buy Spider-man
As a huge fan, Michael Jackson desperately wanted the role of Spider-man, but he was denied. When Marvel was in financial trouble in the 90s, he seized the opportunity and tried to buy out the franchise.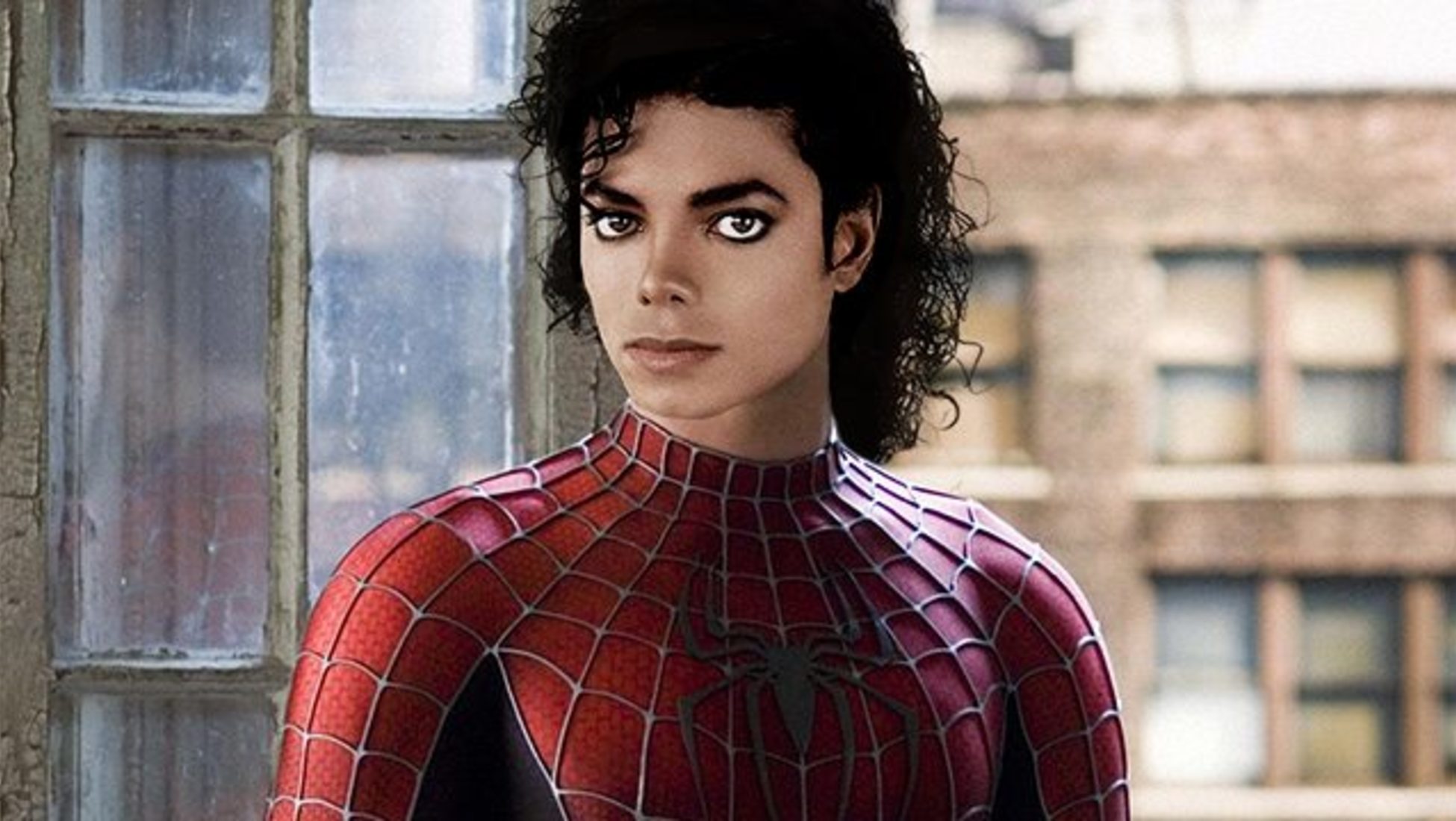 Image Source: a-toca.com
1. Spider-pig Makes An Appearance
Perhaps you remember Homer's rescued pig, Plopper, from 'The Simpsons Movie' and how he made him walk on the ceiling singing "Spider-pig, Spider-pig, does whatever a spider pig does". In one of the latest storylines there are 10 different Spider-men and women, one of which is actually a pig, Peter Porker. He stars in his very own comic, 'The Spectacular Spider-Ham'.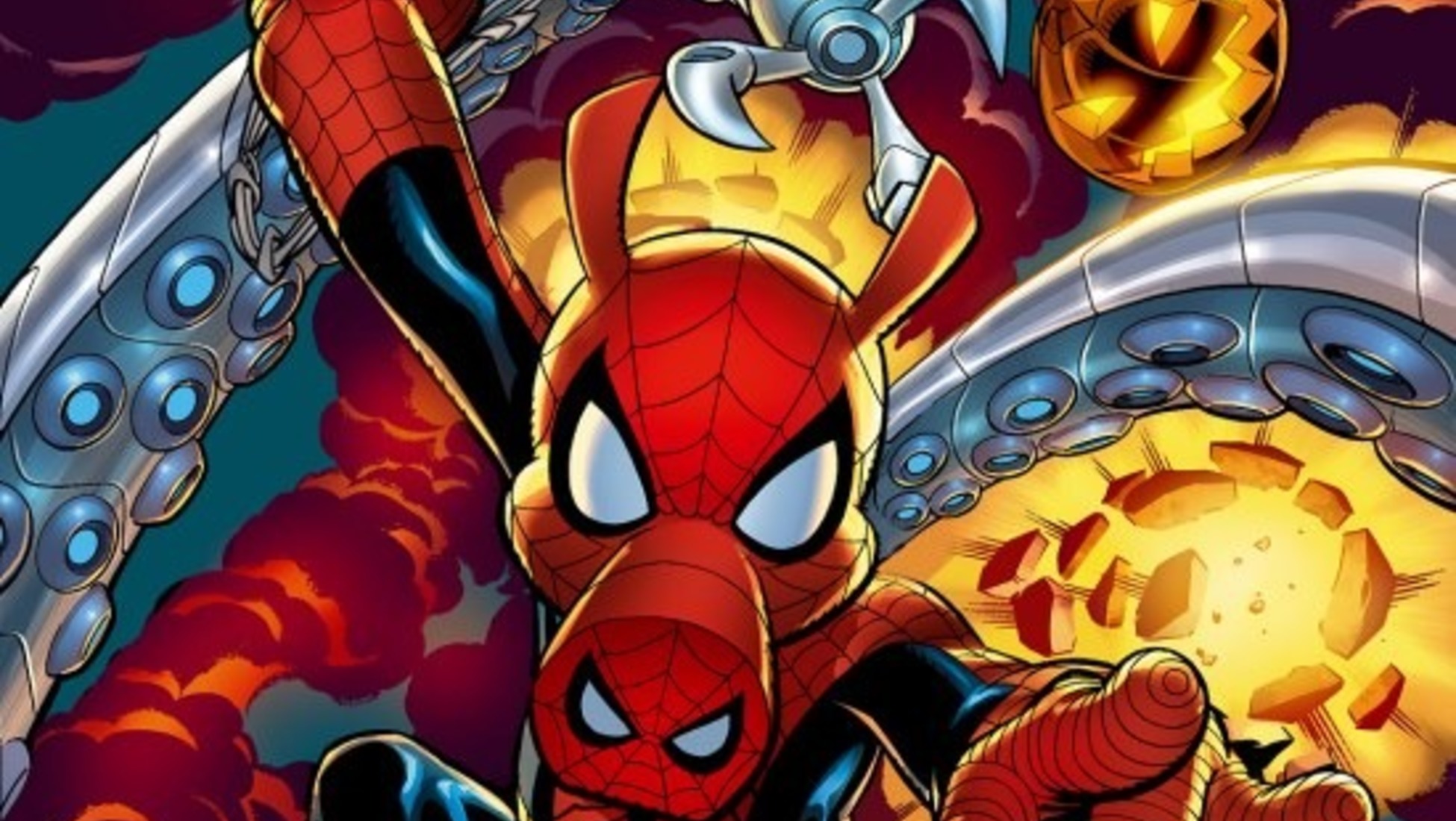 Image Source: marvel.wikia.com
How many of these facts did you already know? You can continue the fun by visiting our weekly Comics auctions to bid on comic books to add to your own collection or curios dedicated to your favourite superheroes. You can also register here to sell pieces from your collection on our auctions.